Class Introduction
Matt Kloskowski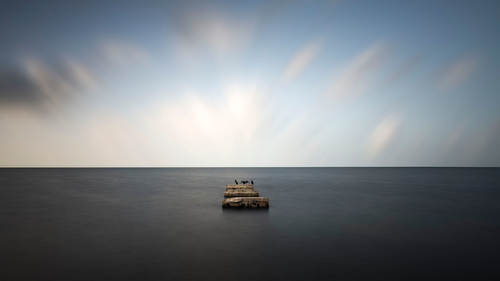 Class Introduction
Matt Kloskowski
Lesson Info
1. Class Introduction
Lesson Info
Class Introduction
We are gonna take a look at the Photoshop filter menu. This class is meant to be kind of fun. We are gonna poke fun at filters. We're gonna just have a good time with it. This class kind of came up because I run into a lot of people that think because there's a feature, it's got to be useful. Like, they wouldn't put something in here if it wasn't useful and if it wasn't something I should be using. It's like FoMO. Like, we're fearful that there's something there. I feel like I need to know what it is, and I should be using it. We're gonna go through this filter menu here. Guys, there's like 100 filters in here. Do the math. There's like 90 minutes in this class. We're not gonna go through every single one of them, and do a perfect demo of every single one of them. There's certain things where I'm gonna get to the point. I'm just gonna say, hey guys this grouping here, this is kind of artistic. Some of the names give it away of what it'll do, but there's some in here I haven't used in 1...
5 years. There's some I'll probably never use. I think it's a, but I think it's kinda cool just to see. And then, probably the main thing, and what I really hope to help you guys with is to give you an idea of filters that kind of put on your radar. Maybe you've never used them, but maybe you'll see something here today where it'll at least put it on your radar, and then take some filters off of your radar, meaning there's a filter, like adaptive wide-angle correction. It does a lot of the same things as lens corrections and transform does inside of Lightroom and Camera Raw. So, do you use it? Sharpening filters. Do we need to use these sharpening filters? Hopefully also take some of these filters off of your radar, and not make you feel like I'm missing out, because I should be using them for something. Okay?
Ratings and Reviews
I've always wondered what all the filters were in Photoshop. This class showed how they work, and which ones are helpful to use. I learned a lot and I recommend this class.
Student Work