Your Platform For Engagement
Pat La Morte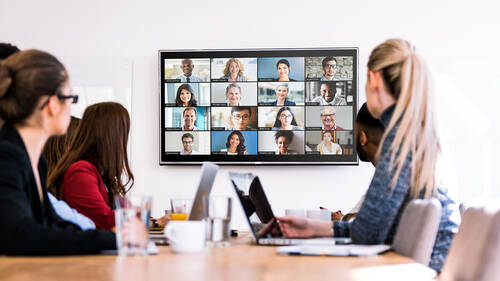 Your Platform For Engagement
Pat La Morte
Lesson Info
8. Your Platform For Engagement
In this lesson, learn how to utilize the OnZoom platform to engage your community while representing your brand and collecting registrations.
Lesson Info
Your Platform For Engagement
we talked a lot about as a creative amplifying your message, there's no better way to amplify your message to your audience or community than on zoom. Let's jump over to that program, we call on zoom, you can see on my screen here on zoom is a free platform that you bring your zoom meeting or webinar license too, and you can plug it into your on zoom website and offer your attendees, your customers, your audience, your community, a branded experience for all of your lessons, for all of your, your shows, all of your interviews, your podcasts. So if here, if I click on any of these, you'll see that the setup in the UX is really simple. When I click on this, it gives you an opportunity to not only have a image here, but actually allows you to set up the event itself, it can be recurring, maybe it's a weekly meeting with your team or maybe it's a school, maybe it's a an office and your branding, your company, you can charge or make it free, but it gives you the opportunity to do up to six ...
frame shots, a description and something about the organizer itself, so it brings that level of brand amplification up rather than just submitting a zoom link to your community, They come to the page, they see your brand, they see your messaging and now they're gonna join the meeting, excited to be part of what you're having to offer, but let's say you're going through this and you're on zoom and you want to take it to the next level. Now you want to run your first community summit or event. Maybe your business is growing, your community is growing. And with zoom from on zoom we go to the next level called zoom Events. Zoom events. I'm gonna show you a video in a second, but we're gonna start here on this web page to show you that the event platform allows you to build your own hubs on zoom and by the way, since it's on zoom, the learning curve is not there, you know how to use it already. What this allows you to do is to bring your community into a lobby, talk, interact, show sessions from stages and then allow your audience to pick and choose their own personal itinerary while enjoying the virtual exhibition floor. So that's a lot to take in. You'll know when you see the video, how that applies to your brand. Hey everyone. Hi everybody. Hello everyone. Hi everybody. Good morning. Welcome to introduction to ceramics. Inhale and exhale. You're working on this. Don't take it too seriously. Alright, this is cool. This is a scale. Silence reveal a piece of history. I'm so glad you could join me today. Alright, I hope you found that video entertaining but also helpful, wow, this, this whole chapter has been about the creative starting off with ways to use zoom better to amplify your voice and message which became a theme throughout the whole piece from the actual lessons on settings to the use of visualization tools and audio settings, and provide you with a platform that allows you to spread your message to the world.
Class Materials
Zoom Learning Center Links
Ratings and Reviews
Student Work