Digital Photography 101
Shoot: Sculpting Light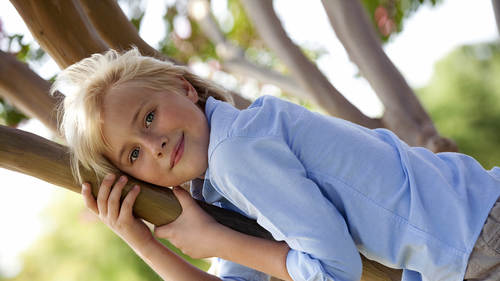 Digital Photography 101
Shoot: Sculpting Light
Lesson Info
Shoot: Sculpting Light
Who is going to help me first? He wants to be the model. Don't everybody jump up at once? Okay, you, alex. So alex is going tio your model. Thank you very much. And what we're going to d'oh is oh, here it is. I hope you're going to say, photograph his shoes. They're pretty hip, actually. And they go with your shirt so yeah, looks really good. Good eye for color. So what we're going to do is have alex sit here and then who's going to be my ok, great chris is going to come on up here, and what I'm gonna do is is it's just a way for all of us here to learn together? Chris is going to be holding up this light, and you might wonder what this is. It looks like a light saber. Maybe you've seen it online. It's like star wars. What this is is an led light light emitting diode light led lights are becoming very popular lately. It's called a nice light and it's just I love to use it because I can use it on the fly. You know, I can just kind of play around and turn it on and it's just easy to carr...
y around. I don't just set up lights on the stand or anything like that on by the great thing about working with led lights there like daylight balance the same kind of color temperatures daylight and you can also dim then there's a little button on here actually I'll always show it on kris right now just a little lighting example so I can hold the light a bit different places I could also put some sort of stand, but I can also dim it just by pressing this button and make the light get a little bit softer if I want to I just want to introduce you to the actual light that we're going to be using it will be using different lights tomorrow, but this is it this is the led light and you conduce all kinds of things with it so that's what we're going to be playing around I'll let you hold this carefully thank you we want to be kind of star wars um all right, so we're going to be working with that and alexa sitting here I'm what we're going to kind of move back and forth so I thought I can shoot some pictures and then you can shoot some pictures and we'll play around with like different different lighting ok? And then maybe bring in a reflector, so let me get that handy so let's try this and I'm shooting tethered so you'll get c's and pictures actually also so let's, you're holding that isolates you want to make sure when you hold it it's there's an off button here which is easy to accidentally press thank you want to probably hold it right down here there you go. So now just so that everyone can see let's go ahead and hold the light over his head just like that and now you can see is the light direction it's kind of top flight, right? So he's got shadows under his eyes and now as you move that out kind of in front of them now you can see a little bit more catch light in his eye and it's lighting up more of a space that's also kind of providing some shadow here because the light direction is it's farther up now, if you bring them just quickly wonder we can't kill some of these lights up here if you want to make it more obvious oh, that's right. We were gonna turn a couple of okay that's a great idea to do that. Thank you. We're going to turn off some of the house lights here and this would be a little bit more dramatic. Okay, we've got our we started with let's start with the top lights, we got our top white, which is not the attractive white alex is so much better looking than that, ok and now we're going to bring it down a little bit. Okay, so this is a little bit more of our front light, but it's still kind of above his eye line. So it's a nice looking light on him and then it if you're going to bring it down even more and now we're kind of getting in front of his face so that's not, you know, good for photographing right in front of his face and if you bring it all the way down, like below his chin now, it's ready for halloween? You want to make sure you're not doing that under lighting on someone like that? Because it's gonna look a little scary. All right? So let's, go ahead and bring that light back up to a spot that you like that I look that chris likes, okay? Right there. How does it feel? Right? I can deal with it. Okay? And also keep in mind too that you know that you condemn this a little bit and you can also kind of step. You can bring it up higher on dh farther away from him with the light. So look at that. So just a cz you move that light let's, bring it up to its brightest just so we have it in one spot, here you go keep holding that button down. It gets brighter, right? A writer. Ok, so if you kind of their yeah, so that's what? You want to play around with it? You want to play around with a distance that you have it and also the direction that you have it now, it's, you're holding that now, look what happens if I just bring this in here? I'm just gonna play with it so I can kind of find a little bit of light and bounce it up, but I'm not seeing a whole lot of difference, let's see? No reflector, I'm getting a little light underneath there and that's kind of a clam shell effect, but if you were going to shoot that, then you'd really have to, like, come in close and, like, shoot through all this stuff because you don't want all this stuff showing. Or maybe I would use a bigger reflector, like so and let's hold that. Hold that light, maybe more in front of him here, you know? So this bigger reflectors maybe going to get a little bit more light up there. So it's just kind of an example of we're doing a couple things at once here we're playing with the position of the white so the direction of the light, how it's falling upon him and then also chris was kind of pulling it away a little bit. Now, this is another cool thing with this is, if you turn it, you can turn your wrist back and forth like that, and you have more or less light on his face of the whole essence. Here is really you're looking at the light, falling on his face and knowing that you can really control what it looks like just by moving it around. So let's, let's just play with the direction of light right now, and I'm going to take a couple shots and then we'll have to take a couple shots and, you know, you can also play with it. We've been holding it up horizontally, but let's, if you turn the light vertically, look and see what happens to a space that you kind of bring it around. So remember, we're talking about that that sidelight, and you'll notice if you have the light on one side of his face is you slowly bring it around, look at that shadow on the other side of his nose so that shadow kind of gets bigger gets smaller depending on where you're placing that light that's nice, okay? And I'm going to try to take a shot here so I'm not going to get totally into camera settings too much other than just to say we're experimenting right now and I just want you to see different on a light directions and like quality I'm going to start by shooting in program and right now I have a cannon tea for eye camera I'm using a twenty four to seventy millimeters zoom lens so that means if it zoom lens I can I can make it kind of wide or I can zoom in a little telephoto like like so so the loons kind of grows and change how I can frame the shot now if I didn't have a zoom lands I just had a lens with one focal length and I would have to physically get in closer and physically get back but with a zoom lens I could just kind of zoom in and try and capture the shot so I'm on p for program, which is that more sophisticated automatic and because we don't have a whole lot of light in here right now just for effect I'm using a little bit higher I am so sorry about that chris I know like hold it up there forever using a little bit higher eso four hundred right now just to kind of let a little bit more light in and right now just with it on p for program it's looking right? I'm looking at my lcd my shutter speed is at one eightieth of a second and the apertures of f two point eight so they have two point eight so really wide open aperture, which means I can kind of blur out that background and one eightieth of a second is a safe enough shutter speed for working hand held if I was using, say that remember that one sixtieth of a shutter speed might might be ok. And then if I was going down to say, one thirtieth there's something, it might be a little slow, so right now people program and I s o four hundred and the cameras doing it all for me. Let's go ahead and you're going to give me some front light. They're looking good. Fabulous. Alex, give me your best zoo lander oh, wait. Okay, so switch it around, come down. You know let's, try that a little bit more that's nice that's a nice look. So lovely, weston ice sculpture like that looks nice. Now, I really like how your, how your position, the light and alex you're looking fabulous and you're doing a good job and I'm gonna go into more this too, about directing the person that you're shooting in front of your lens you never want tio just kind of like what I just did start shooting and not talk to them just like that and that and they're just kind of sitting there like what do you want me to do? What should I personally I look well most of the time you know they know to look in the lens but it's the best to you know if you're shooting pictures of someone if you know them then you already know them but if you don't it's like you know you want to and I have a conversation and kind of get to know him a little bit hey you know alex love your blue shoes that whole thing and just kind of build up a little bit of a reports he have kind of a relationship going on even if it's for a couple minutes and that someone knows when they're sitting in from the camera what their what they look like what they're doing it's kind of a nerve ing sitting there isn't it like being the subject like no, I like it so this picture of you back there on the monitor looks kind of cool I like how the shadow is beneath your chin so it's giving kind of a nice chin jaw line to you and chris was holding the light kind of in the front and a little bit you know it's up above your eye line but it's far enough down so it's it's lighting up your face and we've got to catch light in your eye so that works that works really great. So, yeah, you can see the readings of their it's now, it's, because I'm shooting and p for program, the settings or kind of, you know, jumping around because the camera, when it's set to pee for program and exposure mode, it is making its best guest mint to the right shutter speed and aperture for me, I'm not doing any of that. I'm not making any exposure settings at all the cameras doing it for me. So when I got the exposure reading and you didn't have the light up there, it was one thing, but then when you put the light up there, the exposure reading change, right? Because there's more light in the scene, just being a beginner? No, you wouldn't need to set all that because of how this is set up, and you're kind of doing a studio shot in the lighting and moving the lighting so you wouldn't have to go in and adjust everything that you're talking about within their camera to go to manual and do all that. I mean, just doing a regular program and letting it do auto is fine, right? It is fine when you're starting out, yes, oh, so chris's question was, hey, you know, when you're a shooting like this in a studio you don't have to go to manual and work the shutter speed and aperture right away you could just go to p which is a more sophisticated version of automatic when you're starting off to kind of get it to understand more about you know, holding the camera working with camera looking at the light the cameras making its best guess right now for the exposure and it's actually looking pretty good so it's good to play with this to begin with and kind of feel comfortable with these things with the light and with working with someone in front of the camera once you feel more comfortable with this then you can kind of move on tio ok, now I want to change the aperture because I want this look or you know you want to kind of move the exposure settings around and control that aspect of it but right now all we're doing is working in kind of an automatic zone so let's try some other lighting situations let's try and that's another alex you're perfect model you're like already doing I was about to say just because you have ah you know a model sitting on a chair facing you that isn't always necessarily the most interesting you know set up you might want to have them spin around right now alex is on a little stool that spins so he can maybe spin around and maybe spin that way a little bit this is what I do sometimes in the first shooting pictures of people is I have him on a stool like this I go ok so what what I wanted to do is just have your whole a body on the stool sort of follow my thumb like this and I just kind of have a follow my film and I'm looking at his face the whole time noticing how the lights falling on it and how it looks on his face you know everyone has an asymmetrical face to some degree and everybody has a better side I've learned through years of being in front of camera that my left sides always better someone like like this but alex might have a better side and I'll see that or maybe I just you know, I like maybe he's perfectly symmetrical you never know but usually everyone someone side of their face looks a little bit different so I kind of have people turn like that and chris if you want to go ahead and hold up the light and kind of like the front lightly you were doing return so alex yeah if you want to kind of turn your body that way and just turn your face towards me and I'm not going to change the the position of my cameras to go from horizontal to more vertical shot and look right in the camera so what he's doing now is he's kind of turning his his body away and then turning his face into camera? And now I've got, like, a really pretty, really nice, handsome portrait shot, and this is kind of a classic portrait shot, yeah, it's like looking good there, alex so you can kind of play around with that was just someone just sort of moving around on that stool and capturing a shot that way and you know you'll have your lights set up, whatever lights you're using right now, we have the fabulous chris holding the light and playing around with things, but let's, chris let's, try this. If you're if you're going to do some sidelight, how would you create that sidelight on his face? You want to create, like, a little a little mood one on there? Yeah, that's great. So you're holding that up on one side of this face and that's nice, alex and you're just going to kind of look right into camera. Excellent. So he's holding up the light now vertically because we've got it's like a wand. You might have a different shape. Lights all right, that's great, too. Yes. Oh, good. You're getting creative with this, you're watching the light on his face, chris that's really good and you're kind of tilting the light a little bit and getting a different effect and alex that's great too and maybe turn your body more that way and kind of this one again let's see how that looks and you can have it slowly spin towards me a little bit and chris that's nice nice yeah so we're kind of playing with three different things here all at once but it's working so alex is kind of moving around a little bit within the light it looks like it didn't quite quite crop it perfectly because I got a little bit of that light in the upper corner but working in an image editing software programs such as photo shop elements it will be doing on the third day you'll see how you can work with that are there's even cropping now and a lot of the filters you use on on iphones and things like that or smartphones? No question some of the chapman was wondering how to determine the best distance toe hold the light from the subject so you've been kind of moving it around but how do you know how far toe hold the light away how far away to hold the light? Well right now I'm just kind of eyeballing it so it's like however it looks if he's holding it close to his face that looks too bright and the let's do that chris hold it really close with face the now the shadows become darker and the highlights become brighter so there's more contrast on his face. But it's chris kind of pulls that away it's starting to look a little the shadows on his harsh and that's just a nicer look. So that's one thing you can really use with playing around with this is just adjusting the distance adjusting and notice how chris to just intuitively kind of tilted the light at one point, so it it produced a different kind of lighting effect on his face, and that was really nice. Also, they have a photographer was asking if you ever used teo I sites, and if so, how you would position then have I ever used to ice lights? Well, yeah, just kind of like having two different light sources. I think what was really popular one time, like a lot of rap videos use those really long fluorescent lights is lighting and you had like, the reflections and people's eyes were like these long lights and they would use them because I played around with this once and tried it with those which is kind of similar to the ice like they're just longer and was different color cast, but anyway, I would have just lights kind of lined up, and I'm going to show this tomorrow, too in setting up lighting but I would use to fluorescent lights, the lights, someone and just moving around just two different light sources so I'll be talking about that more tomorrow, but with ice flights um I personally have not used to I slights because I only own one, but you could I've seen people do it. And at the same concept with just like with those fluorescent lights, you could just have one on one side, one on the other. You could also have one up above and maybe one down below that's dimmed a little bit not way down below, but be kind of over here, which could be in, like the nice phil light so we can play around with that tomorrow to with the other lights we use absolutely. And I think that that's actually a great point to make is that like, I know the ice like people are sharing the links in there it's a little expensive, it is a like, you know, almost five hundred dollars life but these techniques work with anyone, right? It's not just this like that that works right? Right? This is a great way to demonstrate it totally and that's exactly what this about I'm not advocating saying go out run out by life flight, although it's a pretty cool thing really cool, but it's yeah it's an investment definitely especially you're going to have to but I'm using it today just because I really wanted to kind of do something on the fly and since we're not outside being able to like, reflect and defuse that kind of light and tomorrow is really all about the studio lights with soft boxes which are less expensive and you can you know, do more things with but this was purely for example, which I just thought would be kind of fun you know us to hold and it's just easier to see the light that way but that thank you for mentioning that because I probably could have mentioned that in the beginning like not saying run out and buy this five hundred dollars, right? Although it is cool yeah, they're great but you know, and it is a really good way tio really show the effect of direction and softness and harness on light yeah, yeah, yeah so ok, let's, try this. Chris, would you like to try shooting pictures? Come on, you can do it. All right. Okay, so I'm going to just turn this off for a second but I seriously strap on ok and that's always good and right it's a little more complicated today because I have we have a tether on it so we can see the make sure you get this on your right so we have it tethered so we can actually see the pictures up on the screen. There you go. So the way you're going to hold it this yeah, you got that's, right? This hand is underneath that land, so you're supporting it and then you can use your fingers here to know this is the focusing ring up up in the front and the back this is how you can make the lens zoom back and force ok, so kind of get comfortable with that. I'm going to make sure that I tripped on one of these once and I was getting a presentation in my laptop went to be careful with the others, so you want to kind of that's good and you can move back if you want to get no coming. Yeah, and you may want to play with the focusing ring a little bit because I was noticing something about being tethered with this particular lens it's not auto focusing. So you're gonna have to manually focus it and that's something good to know about two on every lens there's a there's, a little button that says m f a f and m f is for manual focus and a f is for auto focus, so if you have it in a f for auto focus it's going to like the lens is going to focus for you but if you're in a low light situation that makeover well not really lock into focusing so that's when you want to switch it to m f for manual focus and then you can adjust the focusing ring on the lens right there we're doing it because we're shooting tethered I'm just having an issue with this lens being tethered so chris is just he's focusing and he's composing the shot he's holding the camera great he's standing in a great position is it gonna light form is it going toe um just go ahead and not the shutter and let's see what we get oh but you know what it would be good if I let it huh I'm all into the camera thing it's like oh yeah we need but then there's light okay so I'm going to do the groovy front light and let's take one where I'm going to try some sidelight here I could do side like this way too but I think it looks with this particular lighting instrument of kind of looks cool vertically maybe moving around a little bit like a forty five degree angle to his face you're doing a good job with that camera he works for the dslr before no you've never shot with a dslr and you're doing it now you're doing a great job and you're even working with the whole tenor thing here get this back coming. Okay, so here's where this is an example of it's not you it's the lens it's this lens is you have to really work with this focusing ring here up in the front you can move around when you're looking through this optical viewfinder and kind of move this to make it look really sharp and you were glasses contact okay but not currently ok that's what it looks like for me I think this is all good you know you're you're experimenting a plane around shutter buttons right there go my off there and that's you know chris just picked up this camera so he's jumping in the deep end and I made him do it online creative live would say you know this could be good yes he's doing great and alex fabulous model lots of patients it's oftentimes it can be hard sometimes to find someone that's where that's that will, you know, sit in front of the camera for you and let you play around with lighting that's. Why? If you're shooting pictures of kids or just people that have a lot going on it's a good idea to try to get the lighting set up and have someone sort of sit in for you while you get things set up so that they're not you know because otherwise they like wall wall wall good they fade in front of the camera but you're doing great okay you're going to focus a little bit better a little bit that's that's a little bit it's the lighting that we're looking at right now so let's see what the house of blues to halloween shot yeah this doesn't have to be imposed is that time of year okay I'm gonna try bringing the light just like right in front of him let me know if that's a camera not well look at that that looks very scary in a good way I'm like I'm bringing this light out more not a little bit more than forty five degree angle and lighting up a little bit more of his face and again because we're shooting and p for program it's the more sophisticated automatic the camera is making the guesstimate on the exposure and it's doing a pretty good job right now I'd say pretty cool okay so I think we did a great job with switch up and now you can be the model and alex um do some shooting thank you very very good. Ok tio I might just leave your press ok it's actually erin is something that comes up that came up in the charms earlier which is actually talking about focusing do you plan to talk about focusing tomorrow at all what we're live shooting um yeah I think I'll do that tomorrow just goes work trying to cover about three different things here right now focusing is is really key kind of one little glitch that's happening right now with us is because I'm shooting tethered meaning about this this cable we're going to a computer so and you can see it over here on the screen it's just somehow affecting the lens it's not focusing eso were manually focusing it so sometimes it's kind of hard to see that on some dslr cameras, there is something called a die achter and it's this little button right next to your optical viewfinders you're looking through the camera if you have your eye up to the optical viewfinder, reach up there and feel if you have a dslr with you and see if you can find that little that little dial and if you're looking through the viewfinder, you can move that die achter around and make it look sharp to you so you know if you're getting a sharp shot or not anyway, just a little tip on on that, so ok, so you're doing a great job you're supporting it from below. This is the focusing ring here. When you're looking through the optical viewfinder, you just want to make sure that it looks fairly sharp and you know what? You may want to kind of just look through there and adjust this just to make sure it looks sharp to you so is we're as your manually doing this and I'm going to turn on the light and chris is already sitting in it in a kind of a great way he's like got one shoulder a little bit lower than the other, which oftentimes looks more interesting in a portrait photograph. They're just like straight on like that, I mean, everybody looks better with like a little side emphasis going on and he's already doing it and he's looking right into camera nice smile and chris, you might bring your chin down just a little bit. One thing you want to pay attention when you're taking portrait shots of people is if they're looking and cameras sometimes people have a nervous way of sort of going the senate camera and when they do that, not only did they look a little not that you d'oh, but some people do look a little snobby when they go like this and also their eyes become like these kind of splits. But if you bring your chin down a little bit, not too much but down a little bit, then the eyes open up a little bit more and it just looks you're really connecting more with the photo the person in the photo how does that feel good have you used to dslr before only a couple times time ones like this? Yeah that's for sure well, so it's some this is the twenty four seventy lens it's kind of a a classic lends a lot of people get when they're starting to invest in a little bit more expensive lenses, it's, something called f two eight, which is considered a fast lens, meaning that it has a to a possible aperture that you can use meaning open up that aperture really wide, and with that, the lens needs more glass and with more glass, it's, more expensive, but it's one aperture that you know, the settings never going toe change around on you, and I'll go into more that tomorrow, when we shoot tio and it's, just you're going to get great shots with it. Fortunately, we'll spend a little more money on lenses, and your shots will start to look interestingly, a little bit better, but you can still get great shots with any camera, just as long as you can understand the light, but just want to add that little tidbit now. This shots actually looking pretty good, just the way we're position right now in the studio we've got, you know, pictured behind him in everything but what's happening is alex is using this lens he's, kind of standing farther away and he's zooming in and with that longer telephoto part of the lens, he's like blowing out, making that background look a little blurry and the camera sets a p for program but it's it's needing to get some light in it because it's we're kind of in a sort of a dark studios situation right now and so that aperture is opening up really wides with that wide aperture you're getting that background that looks a little shallow depth of field a little blurry which is kind of good for portrait's because that isolates your subject from background so let me give you some light because I wasn't writing light for you and you're gonna need the light it's all about the light okay here's a little tip I'm going to go into this later too but we'll do some now whenever you're taking pictures of people like chris is doing a great job and this is like we're doing a lot of samples and everything but sometimes when someone's trying to smile in front of the camera like chris is doing a good job at our faces just naturally get like a little frozen they're kind of like and and it's hard to like give a really look to the camera so what I do for myself and also what I tell other people to d'oh is it sounds goofy but it's called the puffer fish and it goes like this goes blow it out give it a try doesn't that feel better okay now take a shot so just kind of loosens up people's face because it gets a little tight, tense in there and you're just tryinto force a smile and also another thing I do and I'm taking pictures of people is have them kind of, you know, look off and then look back to the camera so it gives a little bit more natural look so you can kind of look over that way and then sort of looked back to him and there you go and sometimes it's even like, hey what's going on? Oh, hi, how are you? So we're just kind of testing out the different light angles I don't want to get over there because I'm gonna block camera, but if I were to do on top like this that's like not a very attractive lighting scenario, this is top like that amounts to like high noon in the middle of the day, so not that attractive um so you don't want to do that, but you want to do is bring the light kind of mme or in the front of them like that and make sure that you know my my light isn't in the frame, but this is front light also known as beauty lighting use on mostly women but men too, and this would be considered sidelight because I have the light on the side of his face so it looks a little moody rds shadowed on one side of his face and if I move the light kind of over here more in the front of this face maybe officers say forty five degree angle then you get an idea of you know, lighting one side of his face is a little bit in shadow and I've pulled the light back a little bit so it's kind of covering more of his face and you know I could play around with like taking it even farther away or maybe over here and just see how that see how that turns out take a couple more shots that was the point of playing around with this one as you like there you go whoa waken moving all over the place yeah right you had no idea or do you get so many portrait shot sentences and sometimes when I'm taking pictures of people I'll say you know that natural intention you know is to smile but sometimes you can get like a really a true you know the eyes reflect the soul sort of thing and if just someone is just completely no expression all and then try to have the expression come through their eyes into the camera and you know sometimes you can you can say that you know like give me give me a strong I which sometimes you'll get some like weird let's behave play around you know everybody's got a different yeah you get what you can do some attitude ones sometimes if I if I have people was no expression and all kind of zoom in close and really focus on eyes or just all kinds of fun things you can try and the beauty of working with a zoom lenses you can kind of stand in one place and play with it okay so I think this was good alex you got some shots and chris you did too how do you guys feel about just sort of playing with the light you feel like you have a little bit more idea of howto place it so that you can create in effect yeah makes sense on just one the question about having a light below and above wouldn't it I mean if you just had the light above and had a you know deflect a reflector below it wouldn't that let's do that would that do the same effect or would it be totally different with a light above and one below well it depends on the placement of those lights so let's choose one of these small reflectors this is oftentimes the reflector I choose it's like hi nice to see you good so that reflect your you know he's kind of holding it like at an angle so if I brought the light here this is kind of like that it's like a nice bright cheery like almost beauty light if you watch those infomercials sometimes you see those women and like I just put on this facial cream and I look great this is kind of the lighting that they're using it's like beauty lie it's gonna make a look good way then take one with light in the same position take away the reflective of everything that difference ok, so let's let's do this light here let's let's try it with the reflector first and we want to bring the reflector so it's actually kind of bouncing this light they're so let's just play with it you do there let's see what that does. Okay, let's, take one without the reflector. Okay, so I'd say definitely the shot with the reflector first was just brighter cheerier was filling in mohr. And now with the light on lee, we're seeing a shadow beneath the nose which, you know, could be a good thing just depending on the effect that you want. So it just really depends on who and what you're shooting. I mean, sometimes it is really nice to kind, like give a lot of light in someone's face and think about what the shots for, you know, if it's for, say, a business shot for someone and they want to look happy and cheerful than you might think about, you know, this sort of brighter light reflector look and then if you want something a little more thoughtful maybe more regal looking then perhaps you would just use the one light may be coming from the side and have that sidelight happening so all kinds of things to consider this is great and does he says watching these handle hands on experiences and seeing the amateur shots are great as a visual learner is putting the lessons already learned into perspective even on this side of the screen so it's really good thank you guys been willing tio thank you both very much like to give a hand to our chris and alex doing a great job so I'll take this and I'll take this thank you just watched that court things here you go good job ok, we've all kinds of things to consider your ok so hans is going to be our model and actually hans does this a lot already anyway so he's he's a natural and um I'm gonna have you with this on like that and I can tell your camera that you're using is already a dslr so you're feeling a little more comfortable with this just one thing I want to point out is you're going to need to play with this focusing ring a little bit because the lenses on auto focusing right now because of the tender so what we're going to play around with his first all I'll put some like on him and you could take some shots but I'd also like you also light stuff too and is there a way we could try maybe some of the other techniques that we've learned about maybe simulate like some backlight or something like that? Yeah, definitely thanks. Um so let's say, well, I'm just plan right now and see how this looks so right now, you know, to get back light and I'm playing around hand holding this she crops in really close we're just going to see, like, my arm coming out of the shoulder otherwise, but if I have this back like, what does that look like from your standpoint is that illuminating the backside of his hair is a kind of a little bit? Yeah, a little bit I can see the light let's look back like does back there now, I could bring back light in and this is often what will happen in studios? Sometimes you'll have three lights and you'll have a back light that's maybe back over this way that's just giving a little skim of light over the top of his head and the shoulder sort of popping him out of the background. And then I could have say, another light that might be putting light into his face, but right now, what I'm going to try to do is just kind of play around and see let me know if I'm in your frame and steve is possible with this light to give him some backlight and bounce some light back and you're back in his face it may not may not be enough for me how much I can't really see the front of this face what's happening there okay yeah that's more like it hans is a pro and holding the reflector have you been have you been in many like headshot sessions where the photographer said you hold them is just looking for you know great people did you heard that he was looking for the light and that's what people that are used to being in front of the camera do they look for their light so ok so hans so I'm like moving around and what he's doing great okay moving light around so he's already knowing he's got the reflector over on this side that's bouncing the light coming from here so he can actually feel that light on space and kind of it's like you can see it okay yeah looks good look that bone structure such a good looking at so no region I'm just like moving the light around and hans is actually working as not only the model but the student right now two was playing around with reflector yeah, you want to kill each other almost halloween next I should actually right it's pretty good wait for your halloween photos out there if I bring it out a little bit and it's underneath that look scary and see this is what can happen sometimes if you get a reflex you're like right under needs his face see that does look kind of scary and company down below even more but if you've got a reflector like right below someone's face this is also the kind of look that it might it might kind of way skerry eso yeah that's just that's one direction so another let's try a little bit of sidelight on heinz and just do it this way without much reflector going on and now let me try one kind of like right above his face and we don't have any reflector this's sort of front light I mean it's above his eye line the light position now let's try some with the reflector so he could you seeing the light bouncing into this reflector and then right onto this face actually probably a good a good way to play around with it too is if you are being shot in a photograph and playing around with reflector yourself so you can feel that light on your face so not only is the photographer seeing it that's great that was great much was bright cameras a lot heavier than my camera so yeah she said the cameras a lot heavier than her camera and here is one of the reasons why it's that lens the lenses more glass, so it's heavier and also this is this is the cannon tea for ice aside that heavy a camera. But, you know, you get into dslr ours and they're definitely having driven compacts something else I want to point out that's specific to hans is he's got these groovy bangs and rushed across across the face, so I'm like if I hold the light up too high, I've got this shadow of his bank, so I'm you know, I've just got a look at all the details in someone's face everyone's face and everything else is a little bit different now. Maybe if bonds didn't have any hair on top, then maybe I wouldn't want to place much light emphasis up there because that's going to really bring that out, whereas maybe I would, you know, bring a light more in front and I could even block any light that was hitting his head from above if I wanted to de emphasize that because really everything that you want to emphasize in the photograph is highlight in what you want to de emphasize. So it's been a recede, maybe look smaller, maybe less important, or just create that shadow are the shadows.
Class Description
Are you ready to start taking amazing digital images? Join award-winning photographer Erin Manning for a three-day introduction to the fundamentals of digital photography — frustration-free.
Whether you take pictures with your phone, a point-and-shoot digital camera, or a DSLR, Erin will give you the tools you need to capture beautiful digital images. You'll learn about light and exposure, including how to work with and modify your on-camera flash. You'll learn about common errors beginning photographers make and develop strategies for troubleshooting. Erin will also guide you through the basics of digital image editing and sharing your images online.
By the end of Digital Photography 101, you'll have the creative and practical skills to create, edit, and share stunning digital images.
Reviews
Good basic or "refresher" course.