Distributing Your Film Online
Scilla Andreen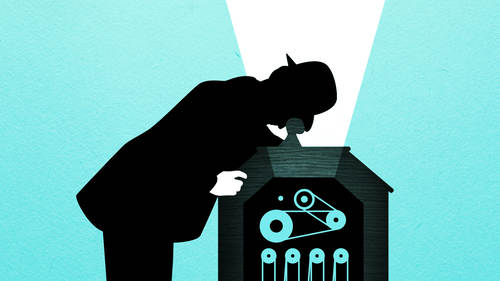 Distributing Your Film Online
Scilla Andreen
Class Description
Your film doesn't have to appear in theaters to find its audience. Distributing an indie film online is an effective way to increase the visibility of your movie, get compensated for your efforts, and validate your work.
Maverick independent film entrepreneur Scilla Andreen was done with the one-sided deals brokered by the big guys. She wanted independent filmmakers and producers to have more options, so she built one: IndieFlix.com – a platform for DIY film distribution that Variety magazine calls, "The Netflix for Indie Films." In Distributing Your Film Online, Scilla will detail the distribution landscape and teach you how to find your audience online. You'll learn:
How to distribute your film online
The benefits of online distribution
How to monetize filmmaking
Scilla will discuss the no-nonsense architecture of online film distribution and help you reduce and navigate the layers of distraction between making a film and having people actually see it. You'll learn how the IndieFlix model works and how it, and other online distribution platforms like it, make money for independent filmmakers.
If you are ready to find an audience for your indie film, Scilla Andreen can show you how it's done online.
Ratings and Reviews
This course is only an introduction to online distribution for films. It doesn't go deeper in any aspect nor gives you concrete steps depending on your film project. So if you've never heard or thought about distribution is a good place to start in a few hours, but if you are looking for a deeper analysis or information to reinforce the online distribution of your film, it isn't there in my opinion.
Was this an instructional video, or a plug for a commercial enterprise. Light in detail, this series does offer a few gems for those searching for answers. It did put into perspective the odds of finding distribution in a marketplace crowded by competition where everyone is looking for ways to maximize a return on investment and offers alternatives to those wishing to tackle the job of online distribution themselves. Because "once a film is completed, the real work begins." it is important to know what these alternatives are. David W. King, Michigan Movie Media 2.0
Student Work