One Introduction
April Bowles-Olin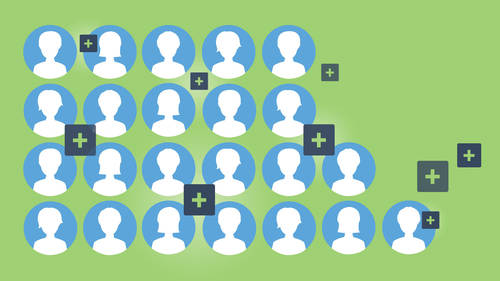 One Introduction
April Bowles-Olin
Lesson Info
1. One Introduction
Lesson Info
One Introduction
Hi, I'm april, boles, olen, and I want to welcome you to my boot camp, double your followers with creative marketing. Do you lose minutes or hours? Guessing how best to use your quote, unquote marketing time each day did me, mentioning the word marketing. Make your armpits start to drip. Do you purchase the edge of your chair with panic and procrastinate every time you sit down to write a sales page or email newsletter, because you're terrified of sounding sales e or like you've got the personality of a dead fish. If you answered yes to any of these questions than this boot camp is for you, this boot camp is comprised of twenty four lessons delivered over five weeks. The entire boot camp has been divided into five distinct sessions, all designed to help you feel confident talking and writing about your business.
Class Materials
Balancing Blogging & Life Bonus Video MP4 (635 MB)
Double Your Followers Bonus Videos PDF
CreativeLive Spreecast QnA Calls
Double Your Followers Workbook
Your Dream Life & Business Workbook
Kris Windley - Trust Your Voice - Design Your Process Workbook
Double Your Followers Private Facebook Group
Ratings and Reviews
This Boot camp came on the best moment. this is the best way to introduce the arid topic of marketing to creative people that really dread to deal with this part of their business. I am in the middle of creating my web site, brand, everything, and all the ideas and tips given here are going to make a real difference in the way I approach my tasks for the next few weeks. I find it so amazing that you and CreativeLive offer this course! It is an amazing, outstanding qualtity and even though we are in Lesson 5 I learnt so much already. I don`t want miss a minute of what is said and offered here. My view of Marketing changed already and is moving forward. I love the easy to swallow way of presenting all the topics. I am very visual so I love your presentation style and the level of detail you go into to make the course come alive. All the pictures and the color palette you use really make me feel welcome and happy to be here. I really appreciate the effort April puts into making this a comprehensive and engaging course. April & CreativeLive have been above and beyond generous in what you have provided for free for the ones seeing it LIVE, I just feel that the price of the 5-week course is an incredible deal and I am sure I will hit the buy button before this is over just because I want to see what more is in the rest of the material. Thank you very much CL and April, keep up the good work!!!
I haven't completely finished the course but I have been working through the wonderful workbook. My time to listen is very limited but the book alone is worth the cost. I love April's spirit and openness to share so much information. I also love many of the things that she loves such as Anthropology candles. A beautiful person with a lot of knowledge to give. Once again Creative Live thank you for bringing such inspiring people to our world.
I have just found PinPinterestand it is so amazing .Pinterest has never been so easier before. I used to feel Pinterest is so time-taking and still not getting preferable results. I was kind of demotivated due to unsuccessful results after spending a lot of time on Pinterest. Then I started searching for a tool that can help me out from my busy schedule and I found PinPinterest being the easiest yet valuable asset to my successful Pinterest account now. Schedule as many pins as you want to and to as many boards you want to by pin scheduling feature. The main catch is that it's free to use tool and with easy setup. In all, I just loved PinPinterest and I can't think my Pinterest account this much successful without PinPinterest having my back.
Student Work