Drawing with Illustrator: Vector Graphics
Interpreting the Brief and Concepting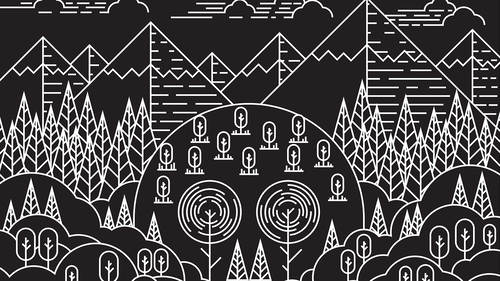 Drawing with Illustrator: Vector Graphics
Interpreting the Brief and Concepting
Lesson Info
Interpreting the Brief and Concepting
Class Description
Artwork created in Adobe Illustrator has a sought-after and distinct style – the vector files Illustrator generates are small, clean, and look polished. In Drawing with Illustrator: Vector Graphics, Stewart Scott-Curran will teach you how to create graphics using Illustrator, from start to finish.
Stewart is the art director at CNN digital and organizer and host of Creative Mornings in San Francisco. In this class, he will take you step-by-step through the process of using Illustrator to create original artwork. 
You'll learn how to:
Set up a workspace and develop a workflow
Use strokes and custom brushes
Work with the Pen tool
Source reference material to inform image-making
Use shapes and the Pathfinder tool
Making graphics in Illustrator is the building block for designing logos and creating icons. In this beginner-friendly class, you'll learn everything you need to know to get started.
Software Used: Adobe Illustrator CC 2014 (18.1)

Reviews
I purchased a companion class to this one by Scott and I was very pleased with the content, so I purchased this one as well. Both classes were very well presented and did not duplicate what was given in the other. I have now purchased seven classes by CreativeLive and am very happy with all of them. I have watched others as well on the free days with equally as favorable results.
Great class. Well presented and fun project. Signed up for his second class.