Manage the WooCommerce Process
Brian Wood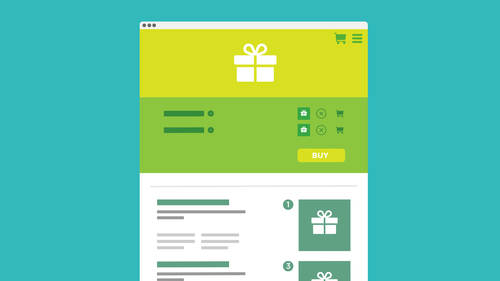 Manage the WooCommerce Process
Brian Wood
Lesson Info
16. Manage the WooCommerce Process
Lesson Info
Manage the WooCommerce Process
In the last segment what we did was we took a look at just installing woo commerce a zey possibility for selling stuff and we went through the initial install we did some set up, we set up a few products and we kind of got it in almost a workable condition but we still have some things to do assed faras going forward so we're going to take a look at that for a commerce we're also going to take a look at some other things I'm going to show you some other types of integrations we could do like if you want to integrate like male champ or other services that you might already use within will commerce you could do that too then we're going to just generally take a look at working with a couple of features were goingto look att stripe as faras the payment method and how that can integrate into wordpress well took a look take a look at square up or square which is a way for you teo in bed or create content that way and share that on your site so that you can sell and finally if we have a litt...
le bit of time I might just talk about membership, plug ins, membership services and be able to sell memberships into some different ways to do that so let's jump in was jumping back into woo commerce and just see what we've got so so far I actually realized that during the last segment I had a little operator error if you will that stopped some of the size ings from showing when I went to this menu before in the last segment it wasn't showing and I was afraid I didn't save it well there's one thing that we kind of needed to do if you were watching before but let me just show you again if we go into products were working with wu commerce obviously and I want to set up or work with my products if I go back in the products over here take a look at all the different things we have way set up a coffee cup kind of a simple product and then we set up a product with multiple options if you will and that was the t shirt with different sizes if I'm going to edit that and you want to edit the product we can go in there's a lot of great information just on that screen alone which is really cool to be able to see if it's in stock if it's being sold etcetera scroll down just to show you when we set up I don't remember we set up the attributes and we set up these variations right here the variations if you go to each variation actually requires a price and the price says it's required in the field I believe if I take this out it says yes variation price required but it didn't give me any kind of flag telling me I forgot to do it so that's what I needed to do I need to set a price so I guess the moral of the story here is that you need to check all the fields and see if one actually says required within it okay so once they still out of price for those it did it I could have done that pretty simply but that was that okay so we set up a few products there's a lot more I can show you with products but I kind of like to keep going because there's other features and other things that we need teo to take a look at and the work with so I'm gonna go back out and once again I'm creating this locally you're probably maybe creating this on your host go daddy won won etcetera but I'm working locally and I can see that if I go to my shop here we've got the shop set up we've got the account contents that up I can see the different things that we have for sale and we haven't really taken much further we haven't done any like there's product grouping and categorizing and things like that we can do and I just want to show you some of that going forward but if I click on something like a shirt for instance, the t shirt I didn't add the image there you can see that we've got the the options and I can choose an option and it's going to start to show that we can then go in and add the store card and start to work with it so if I go to andy card take a look last time what we did was we actually set up payment methods now if I go in and do that you can see add to cart aiken go since we put the cart actually in our link up there I can go to the card if I want to you and you can also here's a button right there it's his view cart we could do that and we could see what we actually have in our cart now typically you're going to see that there will be that the picture you upload which is the featured image for your product we kind of talked briefly about that that's a cute going to be turned into a thumbnail we're gonna convert it into a thumbnails well and the family is going to show right there so if we have ah you know different things we can work with there you're going to notice that some of the things are a little bit kind of jumbled in here and part of that is has to do with the theme itself I I actually thought about fixing all this and making it look beautiful just so that you could see it and make it go bam done easy whatever but it's never easy okay this is what I wanted to leave this and yes I'm actually being serious when I say this not just being lazy but I actually left this because you're going to see the world commerce does a great job of setting up the interface of setting up you know the data grabbing all the information putting into a nice neat package but it doesn't do as great a job because it's going to rely a little more on the theme to make it look the way you wanted to faras colors as faras things fitting look att the apply coupon button here it's kind of shoved down a little bit so we would need to probably go in and exercise the flexor css muscle here a little bit and set up some css toe override with card is saying and that's a little bit further down the road I actually did a course on editing css in creative live okay so we can see we're in our cart we actually have the subtitle you're going to see that we have shipping here there's no taxing because we didn't turn on taxes we're going to look at that and if I go to proceed to checkout you'll see that this is where you know we should have and if we have a coupon we're going to have all the different details that people are going toe ask for we're going to add like all their personal information, etcetera. We're not collecting the credit card yet or that kind of information. The actual payment information just because it's not part of this process right yet. But if you look down at the bottom, you can see the different systems. We have set up their default within woo press. We can take a check or paypal. Now, if I if you want to test this out, you can try this, okay, just choose check if you have it's still enabled if you didn't turn it off in the settings and what you can do is you can place the order, going to look at it, do its thing and say, well, you need to fill all this out, so let me actually do that. Sorry. And I can kind of fake some of this. It doesn't really matter. I'll just type in with my let's, see here, old stuff, california, we'll block and I think it's, it may actually check this up. I want to make sure that that may be a real phone number I'm not sure but we'll try it out and what I'll do is I'll say ok place the order it's trying to help us out and say that you know we need to fill all this continent once we placed the order what's going to wind up happening is this system is actually going to say thank you for filling out this thank you for placing it etcetera here's the direct payment etcetera here are the order details is that we need to do customer details et cetera this is all information for us okay now as the customer you're going to receive an email that says a thanks for for buying this thing etcetera you need to kind of send us a check this is a cheque right and you're working on the honor system at that point if it's papal they're gonna go to papal pay and it's got all the money is going to be transferred through paypal or your shopping cart if we said set up the shopping cart to get that to work the shopping credit card system if you will so it's pretty straightforward now there's some things that we haven't set up yet but I want to take a look at okay I want to look a little bit of shipping I want to look a little bit at taxation and setting up taxes because these could be important just a few other little things fulfillment etcetera so let me go back over let's go back into your admin area and we've got our products set up here and if you look on the left over here you're going to see that in woo commerce in that category there we actually have orders these are orders placed by people and some of them could be complete some of them could not it kind of depends on you know what part of the process they're going through but if I click on orders and take a look at that, this is going to give you an idea of who's been up there and, you know, looking at your stuff basically and it's usually when somebody gets through most of the process, you're going to say it's going to give you a kind of an order information's kind of ah big overview here and we can say what was purchased where it was shipped you could see my fake address et cetera you see just information there the big thing that we need to do here is we need to kind of way we need to finish this. You need to complete this this system faras fulfillment let's say like sending things out, actually physically shipping it out, doing things like that kind of is up to you, okay, because you know that this doesn't come with a shipping system. It just comes with a way to charge for shipping right, which will look at them in here but if I look on the right you'll see the actions that I have we actually have saying ok, well it is processing currently we also have a complete and we have a view so let me do this I'm gonna click on view and what that does is it it'll give us a much more detailed view of what they've ordered when all kinds of things if you look under here you're going to see that okay here's the customer shipping information which is really good because we captured that cause we need to ship this out ourselves there it is that's what we can actually send it tio and that's one of the things I found over time that if you're doing a cart I've had it where people will based on the actual they'll put in a different shipping address that might be the wrong one or it might be the address of the card itself you gotta be really careful with that kind of thing I sometimes will verify shipping with customers look down here you'll see what they ordered what was going on and down towards the bottom here you're actually going to see that there are no there are some actions but right here there are things like refund okay now here's the here's the thing we this order his may have been completed we don't know this is a check order which really not going to use? Probably okay but if somebody had sent me to check and I cashed the check and stuck it in my merchant account on my account and blah if I go to refund here and take a look I could actually just manually refund this because it's a check now it's just all this is really doing is saying hey let's put a marker in here that says you re funded it for x number of dollars on this certain date etcetera but you still have to since the check you got to go in actually write that jack or send it from your bank etcetera and get it to that person ok, this isn't going to do that for you now if we had pay pal, if we went through paypal or the person used that to purchase or used the actual of the other shopping cart we had the other alternative for payment method then what they could do is if we set it up with paypal and we set up but that cart system we can actually make it to where we can click a refund button here and it will use paypal or whatever third party were using to do the refund of process the actual refund that's a little more advanced okay and that's something that you will find in the wu help you don't have a ton of time to cover today, unfortunately, but the manual refund is easy it's you know, because you're just saying I'm refunding you who knows what's gonna happen so that's what that is that's the refund manually now if I go scroll up a little bit you're also going to see here that we have things like order notes and these air notes that were put in by the system saying things like you know your stock was depleted okay reduced by one item or ten items whatever they purchased awaiting this is actually a the status is on hold essentially okay awaiting cheque payment so we got you know kind of pay attention to that if you will you're also going to see right up here in the upper right that we have a whole bunch of different things that we can do I love this this is you controlling or the person in control the cart being able to take control of this order so you can go in and say hey let's make a new order based on it maybe they want to repeat order they said hey can I get another one of those that kind of thing you just want straight out cancel it that's totally fine you could do it that way of course that will incur refund if necessary okay you can't go through and say it's processing weaken set sort of like a I don't know a status on in a few bills say let's say I said it's already been processed when it actually we haven't received a check yet I could put it back to processing order okay which says it's done I could complete in order for the get it we get the check for instance okay or if we get the funds through the credit card or even generate you know this is kind of cool we can generate a customer in voice or something like that okay and say that it's there so there's a lot of things we can do and we actually we're going to save the order and worked that way but let me go back over to the orders page too many orders page here and that's on the left over there in that section and we could see all the orders we have and once again you will see these right here that we can do if we want to we can say let's market as complete and we can we can do that and basically that just kind of says we've done everything we've gotten the money's it's all finished we've shipped it and that could be for your own personal edification saying eww finished the order totally and we're good to go so that's pretty cool but all the orders are going to show here and we can go in and thing I love about this is that we can go in and actually search these so in the past if you had somebody that purchased and I had this how many times I've had this but somebody says three years later they're like, hey I bought that e book from you or that so and so and I wanted downloaded again I forgot to get it I get that all the time which they did they really forget to get it or anyway it's trust but so what you could do is you look up the order you can say hey let me reopen the download if it's downloadable product let me you know reissue it let me run in the game cancel whatever you need to do that's a great thing so you got the order's there that's awesome now we can also when we're working with this system we can do things like set up coupons and all kinds of stuff we can also if we go into products here we can start to organize and categorize things thes air things that are a little bit get a little bit deeper into the actual system I want I want to kind of hit on some of these because I think I think they're important really d'oh especially tagging and categorizing and things like that if you look at the products over here and we look at the main area we're going to see that we have categories and tags I want to click I categories let's take a look at those categories air really useful because suppose you're building a store and let me actually let me go out and show you you're building a store or you're selling some things and maybe in your shop on your product page you wantto organize things maybe you have a whole bunch of you know x widgets and why widgets but you want to put to bait major categories ex widget why widget and they can click on the category to see each one of those specific types of widgets right? Well if you look on this shop age here this is well calmer stop brian we're training dot com you see I created these categories I created a book category cups and mugs and t shirts category and this is a little bit of css the yellow is knowing but little css we could change but the categories will actually show up in your shop if you want them to so you can organize your shot basically so if I click on a category and this picture came with category and I'll show you it'll show you each unique product reach group or whatever it is within that category ok for us to set up these categories we go back in here are products we'll go to the category section we just created category and you can change these later and make new ones and do different things like that. But I'm going to create a category here may be called like cops, okay? And you create a slug which is a girl friendly if you're if you're category name was like cups for brian and they were spaces in there and things like that you could actually come down to slug and make sure that it's got hyphens or something no spaces it's something that's for the girl that you could generate yourself okay it'll show up in the world I'll leave it alone because just cups and you can go in and say hey let's make a parent if there is a parent category which we don't have cause you khun create categories within categories within categories kind of nutty you could set up a description that could say these are all of our cups and you could be definitely more descriptive than I am and we're going to say well it's a it's a product it's a subcategory of a category or it's both we could say let's display these things okay I'm going to set up the default and what that's going to do is look at our settings and I'll go back to those in a second okay so let's put that on a back burner for a second you're going to see the thumbnail the thumbnails should be just generic for if you're gonna sell cups put a generic cup up there don't put one specific maybe it's up to you but I'm going to go and say let's add an image for our mugs are cops and I'm just going to use the same one we had and use that image and it should put it in there and what we can do now is we could say let's add the category so I had product category and there we go there's the image just say that and at the category you can do it come on now and there it is okay put it in there I'm a little impatient so there's the cups category we can now added eight we can duplicate it we can do things like that create categories now how do we use thes how do we use these categories well if I go back over to my products I'm gonna click on products and take a look at my products here you're going to see okay there's my coffee cup and you see all the different things we can do there I'm gonna edit it coffee cup category come pick up product rather and then scroll down here you're going to see that on the right hand side of your page we have all of the categories listed so anyone that we created is gonna be listed there and we can even add new ones like and say okay you know what maybe this cup and the tumbler we had for a product and a couple others are going to be part of this cups category ok I'll just say let's do that I'll update and if I go back out to my page after after it's done updating I just want to show you the cart quick this is going toe kind of make sense I mean I don't think it's going to be a big deal here, but we'll go back out to the shop and take a look. You're going to see that it's still just going to show me the two products that we have, the coffee cup and the t shirts. If we want to get these categories to show, we need to go to the settings either for each category. Or we need to go to a setting in the main settings, which I just want to show you right now. Okay, so let me go back over. If we go back to wu commerce and we go to settings. And I take a look in there you're going to see once again we're going to be doing spending a lot of our time in the products section here if I click on products and if you're working over the internet if you're working on your host this can take a little bit depending on your speed your connection you're going to see that we have display so right up here we want to click on display where it's his products and it's going to show us a bunch of the things that we can do now these I didn't go through before I kind of glossed over and said we'll touch on these later but you'll see right here it's going to say shop page display on this shop page what do we want to show right now it's only gonna show products if we want to we can say show categories and subcategories or show both the categories and the products you guys gotta decide what you want to hear I'm not going to tell you but I'm going to save right now it's just show categories and some no way we could see them and this is going to exclude any products that are not in the categories you've got to be careful okay all right, so I'm going to say save changes and I mentioned before they're going to be kind of bouncing around and you're going kind of forget where everything is this is this is it this is what's gonna happen you're going kind of forget in the settings where a lot of this stuff is but that's why you get to watch the video again and again let me refresh here and you should see now it on lee shows the category the one category created called cups if we wanted to show categories and the actual products we could do that that's fine but if I click on the category itself or their link down there it will go in and show me all the products so if I had three ten fifty cups they would all be listed here in hr or in a you know a table if you will not a table in a row column situation okay and then I could go in and see all the information I could buy one etcetera and there we go nice all right let me go back over so the actual in the products here the categories could be really important that could be a great way for you to categorize and organize your products thie other thing we could do is we can tag stuff I'm not gonna get too crazy with this tagging is similar to a wordpress tagging where it's almost like search terms okay but you can you can actually search on these so if we go toe tags here in the products category we can generate a series of tags and then go to the different products or options that we have and actually associate the tags with them which means that if somebody does a search for viva logo cup we could have a tag called vivo attack called copernic tank old logo and they would find this cup okay if we associate the tags with it so right now I'll say like okay here's a tag called viva logo anything it's got a viva logo on it maybe some of these vivo crazy and they want to get everything with a logo on it I'll save eva logo your little description I'll pass that over that's best practice okay so you'll say something like anything with a viva logo if a bebo logo there we go I'll add the product tag now it's not gonna tag anything it's just going to make the tag itself so we need to kind of set these up in the beginning there it is right there now we d'oh as we go to the product to me tag it so if I go over to products and go to products on the left over there and click on that you're going to see that okay I've got the coffee cups got a logo on the t shirt has a logo so maybe I want to tag both of those you're going to see that if we click on edit we're going to get to the entire page for this product. One thing you need to kind of you trying to save a little time work a lot faster, you will find that inward press. They have this quick at a thing at its in line. If you click on quick at it, there are some times where you can actually go in and do things like select tags and different things like that. I can't remember if it actually lets me sought select tags here, it says, product tags, but it's not letting me select them, so I probably have to go in the main area. All right, it's, fine, so one click on add it that's, just a quick way for so many options to bill, to do a quick at it for yourself. And that way, you could do a whole bunch of products at once by going to the t shirt and go down. You're going to see product tags, and you're going to see choose from the most recent product tags. And I said nope attacks around so what I'm gonna do is type in vivo logo they were going at it quick dad there we go okay, now we can tag that and once you actually tag something and you could do a lot of different types of tagging if you want to do that we can then go and if you look at the product on the extra shop on the cart page in different areas a lot of times that will show those little tags kind of separated comma separated so you could see them in there and we can search you know certain things we could search on those tags too I don't do as much tagging as I should it's one of those things where it's kind of a good thing so people can find stuff easier but I don't do as much the other thing we could do if we want to use for us products is weaken set attributes right out of the gate so when we went and created the product if you remember we created the t shirt product and I set up all the sizes and we set those attributes if you come into the left over here and you click on attributes you can actually set those up right now so that you can use them on multiple products. So if I were to come in here, I could say let's, add a new one and just set it up right here and it would let me choose that within another product which is really cool this could make things a lot easier so for instance if I had a bunch of colors and maybe for four different products I had the same colors but I wanted to have them choose it I could see someone like colors you could say type this is actually ah selection menu for instance and we could say it's custom ordering ordering based on and we could say let's add the attributes it would let me at least set up the attribute itself and then we could go in and start to do things like let's apply it to products let's set up some different things you're going to look right over here and it's going to say like configure terms if I click on that kind of interesting this is really cool this is where it starts to kind of open up if you will just by creating that that attributes of color it doesn't really mean much we could do that simply but now we can do is for colors we could do things like if I click on that little wheel I should show you we can add like the actual color so I can't say ok let's add a color like black let's add a color like white outside red it's green and once I start to add these these are all going to be saved within that attributes and next time we have a product that needs thes we could just kick it right away and make it really simple this is just trying to make things easier okay much easier for you to kind of work a little faster so if I go back over to actually it's just to take a look I'll see that there's the colors right there and there are the terms they're called it's a little fancy way of saying well, what colors do you want? What sizes do you want? And once again like I said when you set up the product you should be able to select this next time awesome good way to get get going on a lot of products to make it easier on yourself okay so setting a product's not too bad not too bad at all if we come back to to the wu commerce menu over here we do have what it called coupons to set up and we still need to talk about things like taxes and different stuff like that I don't want to just hit coupons they just want to mention okay, coupons are great, but if you go into the coupons over there in the world commerce menu coupons are pretty simple. You're just going to add a coupon and if you wantto tweet this out there, send it via social media or email in a newsletter or something you could say hey, if you purchase in the next ten days or hey because your next customer you get ten percent off for next t shirt or something okay we can send out a coupon code if you will so if I click on add coupon we could set up a coupon code I could say like you know vivo special shirt you're going to better naming these and I am we'd set up a description this is a special shirt I'm being very very overly obvious here and then we can go and say okay well what kind of coupon is this like I said you guys I'm not goingto diving in this whole thing and said everything cause we've seen a lot of settings today okay but you can do things like set up an entire count discount card discount rather so it's ten percent off the entire cart they fifty products let's say or you could do it based on a specific product like a t shirt so you get a percentage or an actual number off like you know ten bucks okay that would be a free t shirt two bucks off e do math and then you say lets a lot of shipping let's do this kind of thing here's the coupon that type of thing publish it and you can give the coupon to people and we can actually say once we get into a product used this coupon or let them use this coupon and it'll do it it's actually it's pretty cool, pretty amazing d'oh but like I said it's funny just kind of mentioned this and introduce us because they're there some of the last things before we get into shipping in taxes I just want to mention if I go back over if you take a look on the left side we talked about working with orders and how we could kind of complete them fulfill them you know look at what's done etcetera we also have reports and this is something that sets this type of system above I guess you could say others where on your site you're actually going to see sales reports if you will so you can see what's going on what's happening it's going to show you inventory different things like that but if I click on reports and I'm gonna leave this and say don't you know don't say that that's fine that's typically what that means and we're press take a look out here you're going to see it's going to show you what's been purchased you know how much how many orders average daily you can check out different times different things like that and I love this this is great information something you're going to look at because if you're if you're tracking what people are buying mohr off that's actually a good thing to do right so check check what people are buying more of uh just kind of seeing where sales are going you can see it by product by category coupons if people are using the coupon that's actually pretty cool that's pretty great to see and something you should see to be honest so I can click on t shirts of me and kind of take a look I could also go over to the actual customers now it didn't really show you this I just showed you logging in, but if somebody if you take a look in here and the reports you're going to see customers, I'm not going to see the customers simply because customers typically means somebody who signs up this's in sales this is somebody who signs up to your cart your system and can access it later on okay, I just want to show you I'm going over to another browser and the reason why I'm doing this is because I'm working on this and I've already logged into the browser my chrome browser so it's going to keep it it's going to kind of save it if I go to another browser and go to the website it's gonna let me test you know and pretend that I'm someone new so I'm gonna click on the cup and we're going to have to go through this real quick I'll say, okay there's the cup, I'll add it to the cart and I'm gonna go through in purchase, so say okay cool let's view the cart take a look the cart there we go I can have a coupon that's the coupon code I was talking about they can apply it right there he's going to check out also let's check out take a look down here you're going to see okay returning customer clicker to log in they're not our attorney customer let's say my scroll down once they add all this information down here you're going to see to me it's a little bit buried but creating account question mark so if they want to its just like a lot of these types of cards a lot of the bigger cards you goto will actually say something like log in the checkout or do you want to do a guest check out by default this is actually doing the first time the order is doing a guest check out it's called so they have to enter all the information and get it that way but if they want to save it and come back later to see this information billing you know sorry things like shipping information etcetera these types of deals details they can save it so let me do this real quick so say like total block there you go whatever california it was that little bit information here and you gotta give me email address and what we're gonna do is they're going to get an e mail at the end here because they are registering so I'm just trying to put a lot of fake info hopefully that's enough whatever who cares might be enough numbers okay so you see right here this is kind of cool but in the settings you khun it's gonna automatically use their email address as their user name but you can turn that off and actually have them create one if you want that's in the main settings but it's also going to get a lot of give a password so I'm gonna come in here and say ok what's your password beautiful that can change that later if you want and they could say I'm gonna pay by cheque just so we contest otherwise it's going to take in the papal or whatever other processing we have and it's got a password in there of course another counsel they've been right lodge registered attack because I am the one creating this how all right let me use another email address there we go and let's see if it lets me do a place order I'm pretty sure that I haven't created an account with that one and by creating an account here is actually really amazing I think this is just the whole back end part you see ok or has been received theirs all your information blah blah blah there's a customer details later on if they want to come back they can always go to my account up there in the corner and they'll see there's all my information there's, my recent orders they could save addresses, save billing, billing, address, shipping us all that kind of thing what's happening there is you can actually look at these when we go back. I love this stuff. I'm going back over here to reports. For instance, if I look at the report right now and I refresh it's the kind of thing you know, if somebody ordered while you're looking at this, you can refresh and its customers versus guest customer list I went purchased. Oh, the the order is not complete, so you can see I need to kind of complete the order here. Actions okay, yeah, I need to complete the order once the order is complete, it's going to show that they're done, I need to go back over the orders and complete it. This is part of the process you need thio used tio. I still forget times, but once we do that as faras the actual users, the people that sign up if I take a look at users and look at all users right now you're going to see that it's it's got the brian woods got this one's got the brian would evolve right there there's the b would right there and you're going to see the role check that out the role is customer so the users are actually in with the other users that wordpress manages and there's those two rolls I mentioned there's the customer and there's also the shopkeeper forgot what they call it shop manager I think it's called but those are two rolls and this is something that if they forget their password etcetera they can access they can get to on you can see information about them which is really good and useful okay, so that's a lot of the back story if you will they're the last things that kind of want to talk about a little bit here is far as well commerce and they were going to move on to other options just talking about different things I'm going to talk about just taxes in general ok on a little bit about shipping we talked to teeny bit about shipping we talked a couple of those things so if you go back to the settings for world commerce you're going to see up here that we have the tax so I go to tax year and there's going to be several different types of settings here if you will they're our standard, they're reduced and there are zero rate rates and if you understand taxation do you understand this okay took me a while to get it get the hanging us in order for us to to work attacks to apply tax tow orders we need to enable it it's not enabled out of the gate and you're going to see right here that there's ah do some things that we need to look at which is really important because for instance look at this it says prices entered with tax I never actually thought about this when I first started doing a lot of this but you can make it to where you when you set up a price for a product you could already have the tax built in okay which look crazy but you could do that but you can see right here yes I will enterprices inclusive of tax which means it's part of the tax or pet taxes already included included maybe if you're just selling within a certain state for instance you know the exact rate and you want to just include it in the top okay you could do something like that or it's a certain customer et cetera no I will not this just means the price is going to not have attacks built into it and the tax is going to be it's going to adjust it or added to the overall cost ok you're going to see right here is going to calculate tax based on the customer's shipping address which is kind of cool this is where you got to be careful because it could be the shipping or the billing address and you've got to decide which one you want to use or these shop base address which is your hometown or you're where you're at well your business is actually located I should say so you got some options you get set there there are some some tax classes we can set here we can have it based on the cart items because some items may not have taxation you could sell a digital product okay something simple you could sell a service that might have nana taxation line services don't have taxation or we could just go with like standard rates okay other rates that got him out there you can round it if you want there are tax classes we can work with the this is displayed plight prices in the shop you can say with tax or without so you've got some options there so including tax or excluding tax um there's a couple of little things I'm not going to really go through the rest of these but here's the key here's the thing that's a little bit of work okay I'm going to save this going to say all right start now that's great it's basically just turn it on and said a few cities just looked at him to see what I think was good now if we if we try to go out and check out we need to make sure that we have the rates set the tax rates because there are a lot of different tax rates available right state to state within the united states you know is variable it fluctuates as faras tax rates if I go and take a look at standard rates there's like the vat for european tax there's you know all the state tax etcetera you're going to see that these are the standard taxes that we can put in here we actually need to insert the tax codes and attacks amounts for the different areas were selling it be it a state being a country be a european union hit ah location okay oh and this is where it could be a little bit overwhelming I gotta be honest the country codes or something we didn't need to enter but watch this I'm going to say ok let's set taxes just for like my state and I'll just say that in answer to roll you're going to see country code now you needed just kind of check these are going to see there's an asterisk in each one of these if you hover over the question mark is going to say that this case country code a two digit code is recommended it's actually necessary you have to put in two digit code if you leave it blank it'll applied everything every country okay so you can create tax codes that will be blanket tax codes if you want but I'm going to say I just want to us and let's say for my state I'm like north carolina okay or california or whatever you guys are and you could even say for a specific zip code or specific city we could put a tax rate percentage like five point five percent or seven percent in eight percent whatever happens to be then you put a name in there I could say like nc tax and we could see that like north carolina tax and we say do you want tax shipping and up you want to make a compound it's a compound you guys is I think it's basically you can either tax each item independently or you khun tax the entire sub total I think that's pretty much what it was yeah it's compound and based on oh no it's compounded based on other tax rates you could say I don't use it that often and then we could say taxes shipping I'm not going to texas shipping and we could save the changes this is something we would need to go to kind of set up for the different areas were going to sell on okay now it's I'm not a tax expert I'm not gonna lie alright I set up taxes for certain things that I do within the u s and I also set up taxes for abroad for certain things that I sell but a lot of times. It's for my state the state that I'm in and the business that I have which is located in looks like california or illinois or north carolina and we use that that tax rate essentially okay so it kind of depends on what you need now there are sites out there you can go to to get these tax rates like you can actually look up like that the vat tax rates the european things like that and put these in here if you decide that you do not want to go this route and go through all of this and adding tax codes and this kind of thing there are plug ins to do this there is actually a woo tax plugin not sure if I have it open let's see that's what jim anyway there is a wound tax plug in you can use that will integrate with wu commerce and let's come it does a lot of this it makes it easier for you this is just very for me it's mind numbing but that's me so it's you know a little bit more advanced okay now once I have that set I say that up I kind of set up where I decided one howard taxation occur if I go to my products and take a look at my products and I take a look at let's say I go to something like the coffee cup that's a simple one so we can kind of take a look go to the coffee cup and we look at the product information down and you could see like those simple product information you can see the each product actually has a tax tax status so you khun turn off if you think that it's a product like if you know it's a product like a service for instance that is non taxed assed faras this type of taxing then you could say none so tax status for this product is known perhaps this this tax this is actually a mug were going to ship it's going to require taxation so we need to make a taxable and it's going to show the different rates now here's the interesting thing the kind of interesting thing because I said that that's a north carolina tax if somebody let's say does it in california for instance and signs up in california that tax is not going to show up it's basically based on like we already saw I think it's there they're shipping address I think that's what we said so this is something you can set per product and say that it is or it is not taxable and there are the tax classes we can use I didn't get into reduced or zero rate I'm not going to go there if you guys want to learn more about taxation I would go to the wu commerce website and look at the they haven't thie entire set of instructions they've got all the documentation, you could take a look out. Okay, I would go there to take a look, and we that's taxation. As faras shipping is concerned. Let me just take a little look at that. When I go back over the world commerce and go to settings, take a look up in the shipping category here once it goes to it. Good shipping you're going to see that we just briefly kind of touched on this you can if you want to there are there are different types of shipping you can set up a ce faras like maybe ah flat rate or a country code or fee that's everything is a lot of stuff you can do with this to make it so chips a lot of times what I try to do is for simpler stuff that I'm selling actually try and do like flat rate shipping which can be easier because you have a certain size box and it's flat rate anywhere in the u s or anywhere you know within a certain area etcetera uh and it just makes it easier but sometimes you sell outside of your country you need to do shipping you need to set this up so you can see that we can say shipped all countries reseller can restrict it and you can go in and say that these are all the shipping methods that amused you're going to see that the on ly one turned on right now the little check mark right there in status it's free shipping so if we want to set up something like flat rate or international we need to go to the settings for each one of these tournaments set him up and get it to go this is going to be based also on not just geographic location where your shipping to where he's shipping from but it's going to be based on weight it's going based on prop box dimensions things like that so a lot of times when I set up products you set up the weight in the box dimensions I'll actually go into the product and make sure I pick some box that's generic you know I mean like a flat rate box or something like that you can use this is stuff you can figure out but once I go in and say settings or click on settings rather I can say all right let's do this let's set up because he flat right there enable is shipping method and we could say what countries are there any classes is there a minimum hand and handling fee of the rates etcetera and you start to work from there okay I really wish we had a little bit more time to go through this stuff but it's once again this is getting a lot deeper and you're going to you're going to run across this with almost any type of commerce solution you run into that's on site selling even shopping carts are going to get a lot of this too so and there's also a lot of the sun woo commerce the actual website you can take a look at okay so that's shipping that's working with a little little bit of taxation is kind of discussing that just a bit I think we're doing pretty good here as far as our card is concerned, I think we've got most of what we need.
Class Materials
Brian Wood - Course Resource PDFs.zip
Brian Wood - Exclusive Wordpress Child Theme.zip
Brian Wood - Exclusive Wordpress Theme.zip
Brian Wood - Wordpress - Vivo Donut Website Resources.zip
Ratings and Reviews
I appreciate all of the knowledge that Brian offers. He has a wealth of knowledge, however he tends to "jump around" while speaking on a topic. For example, during the PayPal section, he spends more time speaking about other sites instead of just delivering the content. This made it a bit harder for me to follow along. I actually became frustrated. Overall, the course is useful but in the future, I recommend that he look at the topics and ensure that he sticks to the information we actually need.
Student Work