Taking WooCommerce Further
Brian Wood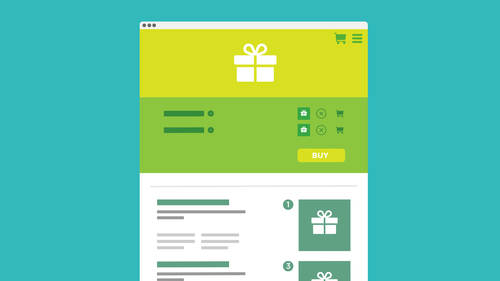 Taking WooCommerce Further
Brian Wood
Lesson Info
17. Taking WooCommerce Further
Lesson Info
Taking WooCommerce Further
the one thing that I want to mention here go over a little bit is taking taking this a little further. You're gonna find that you get into the card, this'll commerce plug in and it's it's all encompassing. There's a lot you can do with it, but you're gonna suddenly run across. Well, that's great. It allows me to send emails, but I want to integrate it with my existing email system. Okay, my email marketing system, like a male champ or this or that There's a 1,000,000 of Mount that right? So how can I do that? Well, you can either try and figure it out yourself, using something like this Web hook thing that I talked about this setting which we're not gonna go there or somebody's already been in your shoes. I guarantee it. They've thought of I want use Amazon. I want to use blah when he's this so we can look at third party products or we can look at Wu. Commerce actually has a ton of these. You can buy separately above me on from the free. This is free and online put quotes around that t...
his is free about the free product the plug in here. So to do that, if you look in the Wu Commons area here, you can click on add aunts. So this is just one place to look. But if I click on add ons, this is sort of in this is sort of Ah, an up sell, if you will to say, Hey, you got the plug in Let's what do you want to do? More. Do you want to go on? Let's say I want except Amazon payments, Okay. Or if you look in here, you're gonna see I won't accept subscriptions. You notice that there wasn't really a subscription model in here. You could do that there. I wanna work with stripe. Check that out. So strike. I want to use my own. Authorized my home like, authorized on that mehlman paying payment gateway. So I've got on account with them, and I want them to do the cut of credit card processing, for instance, because I've got my own merchant count and I've got them to work with, so you can do that too. There's a lot of things in here. If you look like let's, for instance, I want toe work with Amazon payments to. So I click on that. And what it does is that actually takes you out and says, Pay with Amazon. You're going to see right here that this one is actually free. And it says this pay with Amazon is embedded directly into your world commerce store. They take place in the embedded widgets. The buyer never leaves your sight. That's actually kind of cool. So we can do something like download this. We want to and add this, um it's currently available only in us UK etcetera, it says. And this is key stuff. Toe look out as a self certificate is required, just like we do, we need to have an SSL for paying in general with who commerce. They suggest that we need it. It states required here is well, so if you want to find other things that you can work with, you can come to this This, you know, commerce area. This will commerce and an extension area, and you're going to see, like what if I want to check out like, uh, shipping. They actually of shipping things that make it easier to ship. So they have a lot of the built in like USPS ups, FedEx, etcetera, all built in. You can actually use these and just plug them in. And, you know, if the worry about plugging all the numbers and picking all the values and things like that, it makes it a lot easier. Got to be honest. And they're also some third party products you can use. Um, we have accounting, which is pretty cool. Well, depends on who you are, but counting might be cool. Pdf invoices. I love this one. You can make a pdf and moist and send out your client and a lot of clients love to print out and save I do to You want to save you're actually invoice what you just bought and sticking folder. Do whatever this will generate a pdf and send it to him putting it. But you're gonna see that somebody's air paid, so I gotta check it out if you want to, you can go. Free is always a great category and just see what's free. You can look in here and say, Well, you know what? I want to go in and try like, uh, okay, none of these. That's fine, but you can go try some of these if you want. So these are These are some things that you can look at. The other thing I would suggest you do if you don't find something in here on a lot of these air. Actually, these air created by the Wu, the world commerce, the company that makes it There are third party players out there that make a lot of plug. It's OK. And you can see if you go to the food third party section here that there are tons of stuff here to work with. I mean, like, tax jar. This is sales tax on autopilot. This is the kind of thing I was talking about. I used one of these before and I thought I was amazing. So these air good to look at something that you should take a look out to see if maybe you need to take it further. The other thing you can do if I go over to plug ins on the left over here and click on add new Do that, you're going to see that it's gonna take me the plug ins Plage page here and what you can just simply do is do a search. You can just do a search for either Wu or Wu commerce. And like we saw before, it's gonna come up with pretty much everything that's associated with blue commerce on. We can see all kinds of stuff here. There's the you've at complaints That's actually could be a really good one. You're gonna see some good reviews on that one. Plug ins for Genesis for gravity forms, all kinds of stuff. So I'm gonna stop there. I just want to say that there's a lot of other stuff you can do to integrate into this and make it a lot better. Or do what you need to do. Pretty cool. Okay, so we'll commerce, I think, making sure here that were good. There is actually just want to mention there is. I keep talking about male chimp. I use mail Chimp. There's a plug in and you're gonna find like it's called Wu Chimp. Of course it is. But this is what commerce, male chip integration. And this one happens to be 25 bucks and in volatile marketplace. You can see right here I'm not pushing you to This is just one place to find plug ins, but a lot of them up here, some of them up here actually paid. So you kind of toe, you know, think about what you want to do, that's a good one. Have used that one before.
Class Materials
Brian Wood - Course Resource PDFs.zip
Brian Wood - Exclusive Wordpress Child Theme.zip
Brian Wood - Exclusive Wordpress Theme.zip
Brian Wood - Wordpress - Vivo Donut Website Resources.zip
Ratings and Reviews
I appreciate all of the knowledge that Brian offers. He has a wealth of knowledge, however he tends to "jump around" while speaking on a topic. For example, during the PayPal section, he spends more time speaking about other sites instead of just delivering the content. This made it a bit harder for me to follow along. I actually became frustrated. Overall, the course is useful but in the future, I recommend that he look at the topics and ensure that he sticks to the information we actually need.
Student Work