Embrace the Ugly: How to Break Through What's Holding You Back in Business
Kim Werker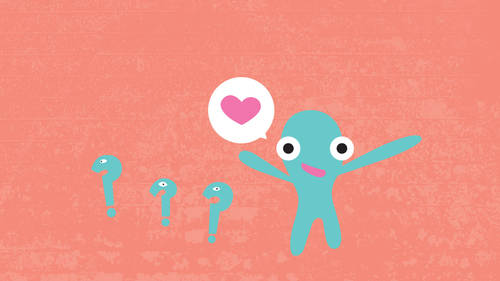 Embrace the Ugly: How to Break Through What's Holding You Back in Business
Kim Werker
Class Description
You've got a problem. We all do. Every single one of us is walking around certain that if other people knew about shortcoming X, Y, or Z, they'd think less of us. And that negative thinking is a major hurdle on the road to real success in business.
Kim Werker wants to change that. Embrace the Ugly: How to Break Through What's Holding You Back in Business is all about shedding light on the stuff you don't want to say out loud and transforming your negative thoughts into creative catalysts that benefit your business.
In this class you'll learn about the concept of Mighty Ugly, a framework that celebrates the benefits of failure. Through interactive lessons, Kim will help you identify and embrace the ugly parts of your business – you'll get help addressing what holds you back so you can shift "the problem", and resolve it. You'll learn tools that will help you:
Overcome self-doubt as an entrepreneur
Abolish professional perfectionism
Dismiss your fear of failure
Eliminate irksome business blocks
Conquer procrastination
Kim will teach you exercises that will keep you creative even as you struggle with balancing your books, promoting your work, managing social media, or whatever else holds you back.
Embrace the Ugly: How to Break Through What's Holding You Back in Business will empower you to confront the most personally challenging aspects of being a working creative. You'll surface the problems that are unique to you and learn universal skills you can use to embrace and, ultimately, overcome them.
Class Materials
Embrace the Ugly Syllabus
Mighty Ugly Course Workbook
Ratings and Reviews
I listened to the entire course. I think that Kim is very inspiring and that she uses stories effectively. I do think that she needs to have the audience wear name tags and use their names when she is talking to them. It helps me the viewer feel a connection with the studio audience. I made my ugly creature. I am a graphic/interior designer. I know that ugly items are needed at times to make things beautiful, so my creature actually looks cute to me. I wished that less time was used on the ugly creature discussions and more time getting to the core of what is holding us back. Designers are visual producers so our work is always under scrutiny, and it is good to see what other designers are fearing, but solutions is what I wanted to get to rather than trying to identify what is holding me back. I hope that future videos by Kim will address the solutions and use less of the ugly theme so as to work on gaining insight as to how to overcome negativity about growing our businesses.
Amazing course, so good that I had to purchase it for further referral. With thanks to Kim Werker and also to the facilitator.
Student Work