Etsy 101: Launch Your Handmade Shop
Marlo Miyashiro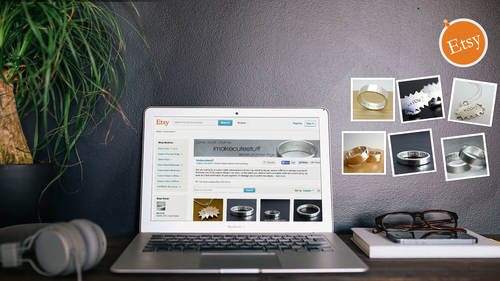 Etsy 101: Launch Your Handmade Shop
Marlo Miyashiro
Class Description
Etsy® is a great way for crafters to sell goods online without having to navigate the complexities of building their own e-commerce site. Learn the absolute best way to set up your own successful shop in Etsy 101: Launch your Handmade Shop with Marlo Miyashiro.
Marlo has been making and selling her goods for more than 20 years. She has a deep knowledge of the Etsy platform and in this class she'll coach you through every aspect of getting started. You'll learn how to navigate the Etsy interface and get a complete guide to setting up your shop. Marlo will offer insights on important Etsy policies and protocol so you don't unwittingly violate Etsy's rules and she'll tell you everything you need to know so your store thrives. 
You'll learn how to:
Set up payments and shop policies
Begin branding your store
Create enticing listings
Make your first (and future) sales
Marlo will offer tips on taking great photos for your Etsy® listings and guide you on best practices for descriptions and pricing. She'll dispel common myths and reveal helpful truths about what it really takes to sell on Etsy.
Etsy.com is the world's most popular e-commerce site for all things handmade, vintage, and craft supplies – find out how you can establish your own successful shop in Etsy 101: Launch your Handmade Shop.
Class Materials
Etsy® 101 - Class Workbook
Etsy® 101 - Handmade Value Ebook
Etsy® 101 - Tag-Keyword Brainstorm Mini Workbook
Ratings and Reviews
This is an an amazing class. It is great for beginners as well as those who have had their shop up for while. There is something new to learn for everyone on Etsy. Marlo's powerpoints are concise and clear. I was so glad to also get the ebooks so I can go back and review the course while I make changes to my store. I am able to bookmark and work through all the changes. Thanks for this course, Marlo and CreativeLive.
Marlo's live presentation was terrific! I learned a lot and was motivated to buy her materials. Looking forward to reading her materials in greater depth. Much thanks!
Student Work