Dodge and Burn in Photoshop
Chris Knight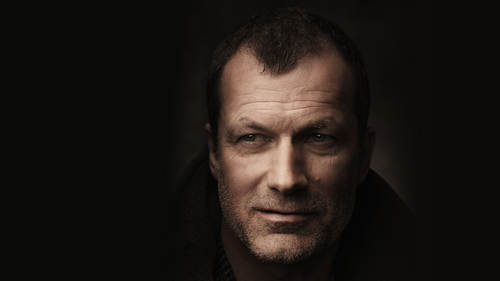 Dodge and Burn in Photoshop
Chris Knight
Lesson Info
13. Dodge and Burn in Photoshop
Lesson Info
Dodge and Burn in Photoshop
I'm going to do a very simplified version of local dodging and burning on the reason the place I'm going to do it is I'm gonna do it down here on the neck just to soften up those lines a little bit there, a little bit contrast. A little distracting. I'm not going to remove them. I'm just gonna soften them up a little bit because overall, this looks great. I'm real happy with it. Maybe a little bit on this cheek right here. I'm gonna lighten up a swell. Just the transitions between some of those areas are a little bit more even. And so what I'm going to do for this is some people will do this on to curve adjustment layers. Some people will do it on Ah, 50% gray layer. I'm going to do a 50% gray layer set to soft light. So we create a new blank layer. We fill it shift, delete some of the most useful shortcuts I find or the fill shortcuts. So you've got option delete command, delete and shift. Delete option deletes Gonna feel foreground. Command deletes gonna fill background and shift del...
ete brings up the fill dialogue So whenever you have a mask that you want to feel with black or white, you can also invert command. I So those are all the things that I use to quickly fill a layer with black, white or inverted, and I use those time and time again. But anyway, I'm gonna fill this with 50% gray and change the blend mode too soft, light and basically what that means. Ah, figure sangre layer set to soft light is going to be invisible when it's 50% gray. So any changes we make to the layer are going to be visible. They're gonna be lighter or darker. So if I dodged this or I burn it, you're gonna see that effect. But you're not actually gonna see uh, you're not gonna see the Great, so I can use my dodge and burn tool here, So I want to come in. I can I can do this. I can dodge or I can I could burn without actually doing it on its own layer again. I'm still nondestructive. All right. So to make my life a little bit easier if you've ever seen anyone local dodge and burn before, you've probably seen that it commonly is done in black and white. And so I'll basically take that 50% gray layer that I just made, and I'll make it set to color as a blending mode. What is the color? It's basically saying, Hey, use the color from this layer on the whole thing. It makes a black and white okay, so just a very helpful way to recognize tones. You don't have to use it. This makes it a little easier to see. And so I'm only gonna really fixate on a couple of areas dish to show you this quickly. If you've ever seen high end beauty retouching work, it's usually done using this method at the higher, higher level. It's It's a great, great way to do skin just very time consuming. It's tedious, it's time consuming, and it's difficult. It it's Ah, it's one of the few. It's one of most significant parts of retouching that is a technique. It's very much a technique. I've I've taught it many times. I've seen very few people be great at it the first time it almost never happens. It takes time and practice to hone this skill. That's why you pay retouch er's but it's but it's it's a great skill toe. Have I really recommend you? You honing it. So what I'm gonna do here is I'm gonna hit the are to rotate t zoom in because I'm just I like the rotate. If you've ever drawn you sometimes like to rotate the paper or works really well for that. And so what I'm gonna be using is just dodging and burning toe. Lighten this up. Smooth from the transitions. I'm gonna lighten the light stuff and I'm going to darken the dark stuff and 50% way high, you're generally gonna be it, like eight. That's usually my 5 to 10 is usually when I work. And also, if you hold down the option key when you Dodger burn, it will give you the opposite of what you're using without having to switch tools. So I'm right now dodging mid tones. 8% right. Filed down the option key. It's gonna burn mid tones at 8% becomes a quick, easy way to shift back and forth. And so basically, I'm gonna kind of come in here, and I'm going to dodge parts of this image Oops. Wrong one story. Wrong way. I'm gonna be on the bottom layer. Okay? Like I said, I'm just gonna lighten up some of these just to show you what that looks like. And then I'm gonna dark in the highlights. Because if you think about it, right depth or breadth in a space is defined by highlights and shadows. And if you remove those highlights and shadows, you remove depth or breath. So if you ever want to flatten something out visually, its not necessarily about removing it, it's about removing the contrast from it. Like I said, I'm just gonna darkened. And it's also you want to make sure that the brush size reflects what you're working on. So if you have to make the brush small, make it small and then make sure your movements are precise before and after. No. All right, See that? And I'm gonna do it a little bit up here now. It's not to say that you won't run into certain issues of color when you start manipulating this year, so you may actually have to fix the color later on as well. But that's a that's a fight for another day. I was gonna kind of come through here and even out some of these tones a little bit. All right, that looks pretty good. So you actually don't need that black and white layer once you're done with it? The top one, It's really just more about this again. It's about the distraction. So if you want to take this and you want to dial the opacity back because you've done too much, you could do that. I also find that if you end up making it too streaky or too aggressive, you can also just make a little selection and run the blur tool on it and you'll find that you can also feather it back this way. Very easy way to do it. So if you find that you've done too much, you can pull it back there. Now I'm gonna dio one more dodging burn. I'm gonna do it on a separate layer. You could do it on the same layer. I'm gonna do it separately. Or usually I like to have my local dodge and burn and my global dodge and burn separate, and this one is actually going to be to shape the whole image Where is the 1st 1 was all about skin. This next one is gonna be about shaping and contouring the image. And so what I'm gonna do here is just making a brush a little bit bigger usually. And I'm gonna think about how the lights falling in the image so the lights gonna be brighter and the parts closest to the light and darker away from it. And so I'm going to start to shake my light a little bit. It may not be aggressive. It may be kind of subtle with how you how you use this step, you may be very heavy handed with it. You may not kind of come through here, give myself a little bit of visual separation. And then what I'm gonna do in his particular case is I'm gonna accentuate some of these features. Uh, jaw lines, edges of the light that I brought in the flag for. Want to play that up a little bit? Bring that over a little bit. And, you know, be careful like you can definitely make this two too strong and too heavy handed. So, you know, use use discretion, but it's all about the light and how the light is falling in your image and working for you. Can I dark in some of this bit about Okay, Some kind of darkening the shadows a little bit. Giving me a little bit more contrast over there. Right? That's good. Okay, everyone to bring back a little bit of separation on this side. I could It could brighten it up a little bit, but I'm pretty pretty okay with that. Now, this is looking pretty good, and it was sloppy. If you look at the mask itself, I'm gonna option click on this. It's not elegant thing in the world, but when you're using a soft brush, you tend to not notice it as much. Whereas the local dodging and burning is actually very, very precise. And if you see this on a beauty image, it's very complicated. Okay. All right. So we're looking pretty good now. This gives me my local dodging. Burn my global dodge and burn. Here would be good instance if I want to maybe pop the eyes a little bit, brighten him up. I could just do a simple There's a lot of different ways you can do this little curve adjustment layer. I'm only paying attention to what's happening in the eyes. Invert that mask. And again, there are many, many ways to do this. My preferred method when using a tablet is to use a high opacity with a relatively low flow. So what I'll end up doing is a flow around 20 to 30% on. I keep the opacity around 100. Now, this does change sometimes, but I am definitely a bigger believer in changing flow over opacity. Be careful about making this look real fake. Um, but generally I'll pop the catch lights a little bit, which kind of tends to amplify that sparkle. You can always lower the opacity until you're happy. All right, so if you wanna bring it up a little bit, I lost it a little bit over here in this all I just because of the expression. So sometimes if I'm getting an instance where I'm losing one side of the eye, brighten it up a little bit. You definitely got to be careful about over brightening Eyes can look really weird. Um, there we go. That's looking a little bit better.
Ratings and Reviews
Thank you Chris Knight and Creative Live for another excellent class. I appreciate both the actual shooting and post instruction. Right before your eyes you will see how simple applications of light, shadow combined with post production can create gorgeous, dark images. Chris has a great relaxed manner, easy to follow while offering a ton of tips and tricks. I can hardly wait to try my hand at producing some hauntingly beautiful images like Chris.
I don't have a ton of time to spare and largely catch segments of courses on short breaks. One of the things i like best about this course Chris's ability to communicate so effectively and efficiently. He covers a lot of ground in not a lot of time, but the course doesn't feel at all rushed. He's just a good speaker/instructor. One of the other reviewers mentioned that this instructor brings no ego to the stage, and I have to agree. He's a confident and competent instructor without being obnoxious. Rock solid course with terrific instruction. I will definitely check out more of Knight's classes.
Truly amazing class. Chris taught me a few things, as well as providing a structure to organize (previously) disparate facts I already knew. Background is important: I have 40+ years of experience in photography, and I love (and shoot) Low Key Portraiture. I took Chris' class to keep current. Most of the information wasn't new to me, but I enjoyed Chris' tight, concise presentation and his organized approach to this subject. There is value to this. But I also learned a couple of really useful tricks from this class; things that I'll use. What's the value of that? Hard to know, but easily many, many times the cost of this exciting class. Well done, Chris! CL, please: more Chris Knight!!!
Student Work