Peace is the New Success
Sheri Riley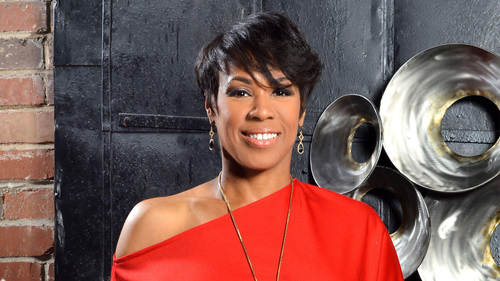 Peace is the New Success
Sheri Riley
Lesson Info
18. Peace is the New Success
Lesson Info
Peace is the New Success
- [Sheri] When we own our peace, it gives us the power to recognize that fear that's trying to not keep us from failing but to keep us from our greatness. Mark, you have something you wanted to say? I saw you over there on the edge of your seat. He was like, "Double Dutch. I got to get in there." - [Mark] I do. First of all, that was one of my favorite speeches. And oh, my gosh, you gave it so well, so thank you. - Thank you, Mark. - And it's so true. So I'm trying to grab all of it, and what you were saying is we've got to get past work. And I guess what I'm trying to understand, and just for further clarification because I think it's really, really powerful what you're saying, which is to go from work to finding a real purpose and living that purpose fully. Is that...? - Well, a part of that, moreso of "Don't fall back into the habit of just work for the sake of working." - Got it. - Right? Because when we leave here, that's the paradigm that we walked in with as everyone shared. But...
to really own the paradigm shift that we've had is we can't leave and just slide back into that comfort zone of just working for the sake of working. And what will allow many of us to do that is because fear of the success that we can have, experiencing exponential living, will allow us to go back to that comfort zone, and that comfort zone is the work. Does that make sense? - It makes sense and it's like all the dots are now connecting because what you're really saying is, "Confidence not being driven." When you're confident and you're driven, you're working. You're doing busy work, but you're not getting anywhere. But when you're confident, you can get a clear idea of what your real, true purpose is, which is really what you just said and all of you just said. - Yes. And the confidence and drive are supposed to work together. - Yes. - Drive gets you there. Confidence is who you are when you show up. Drive is a thing that is amazing. It works, but confidence has to stay there. We have to put just as much time into who we are as we do what we do. So we want to minimize and eliminate that gap between drive and confidence, and let them continue to work and do us like this together. - Oh, I got you. Sheri, that's absolutely brilliant. Your whole system here is amazing, and all of you, what you shared today is really incredible. Thank you. - Thank you. - This is an amazing experience. Thank you. - Thank you. And one of the things that I've found is many times, that we think that peace takes the edge away. It does not. Right, Denise? Peace is the thing that gives us the edge. Peace is the thing that gives us the drive and the confidence, that gives us the clarity and the courage. What I have found is when we pursue the peace, when we truly, truly pursue the peace, it gives us clarity. And when we get that clarity, peace and clarity together give us the courage that we can make any decision. We can live in any reality. We can accept any new norm. We can live out these principles. We can heal. We can thrive. We can work. We can make millions. We can have families. We can let go of things. We can challenge ourselves when we have those three simple things. When I first started this journey, it was such a big, complex idea, but I realized that every big, scary problem has a very simple fix. Hard, hard, but simple. And what I have found is that with peace being the new success, with the peace, the clarity, and the courage, we can truly, truly have that full 100% life that we all so desire. Thank you, guys. Thank you. Thank you. Thank you. Thank you. - [Woman] I was just going to quickly ask if people did want to find more information where they could search for you online or find a copy of your book, perhaps. - Yes. So sheririley.com is my website. Sheri Riley. S-H-E-R-I-R-I-L-E-Y. Instagram and Twitter is @SheriRiley, and Facebook and LinkedIn is sheririley.com, and that's spelled out D-O-T-C-O-M. Sheririley.com. So everything is Sheri Riley.
Class Materials
Exponential Living Workbook
Ratings and Reviews
This course is fantastic! I had the opportunity to attend in person and I will tell you that Sheri is the real deal! An amazing, insightful and inspiring presence on stage and a very down to earth, humble and caring person when I had the chance to chat with her. I have no doubts that anyone watching will be a person human being for it. She utilizes so many great reflective exercises and questions that really forced me to think about what I want out of life and how I define my success in life. A big thank you to the Creative Live studios for putting this together and to Sheri for an amazing class!
This was an amazing class. I have the book and it was great to hear the author teach the principles and share all the nuggets of wisdom in this Master Class. Thank you for providing such wonderful, relevant content that truly is life-changing that causes people to pause and reflect and question what success looks like in their lives! Great class and highly recommended.
This class is one of the BEST classes that I've taken. I'm really excited about all of the great information that I am leaving with. Sheri's approach to teaching is refreshing. She is an engaging speaker who is passionate about her topic. She is very unselfish about sharing value gained from her years of experience and insight gained from working in the music industry. It wasn't just a list of actions to follow, so it was truly enriching. Anyone who is considering this class should know that it's a great investment of their time and money.
Student Work