Analyze System Needs & Solve Customer Problems
Tara McMullin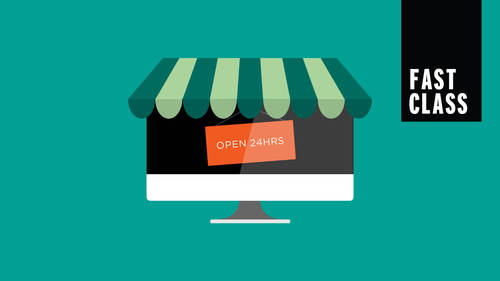 Analyze System Needs & Solve Customer Problems
Tara McMullin
Lesson Info
23. Analyze System Needs & Solve Customer Problems
Lesson Info
Analyze System Needs & Solve Customer Problems
So the question ultimately here is how we know what our customers need to do. I hate to break it to you guys. You can't force them to do it. You can't force them to use your product. Well, fortunately, researchers have come up with a formula for that. This is not a mathematical formula. There are no numbers involved here. But this is a formula from a researcher named B. J. Fogg and it basically says that B is behavior Is equal to M- motivation ability and a trigger. So what B. J. Fogg is found through his research is that if you want a behavior, you need to come up with the magic combination of motivation, ability and a trigger. And the way he describes it is with a chart that looks something like this. So we have motivation on this side, motivation goes from low to high ability, also goes from low to high and then the trigger is the event that would prompt you to try the behavior. So the trigger happens somewhere over here. Okay, so what this says is that if your motivation is high e...
nough, you can do things that you have low ability. You can do hard things if you have high motivation. Also, even if you don't have a lot of motivation, you can do easy things. Here's the thing that complicates things a little bit. We can't create motivation. We can't make people be highly motivated. So they can do the hard things Corey can't make someone be motivated to sign up for an email management system. If you could, life would be so much easier when you are highly motivated. You can do things that are hard for you when you're not motivated, you can't or more often you just won't, you won't try. So if you can't create motivation and you need to have motivation to do things that are challenging, where does that leave us? Where does that leave you and trying to onboard someone to do something that's going to be checked? It's new. Right? They've never presumably done this before. Where does that leave us? Well, fortunately B. J. Fogg has an answer for us. Yeah. And he says do hard things when you are motivated that make future things easier. Do hard things when you're currently highly motivated that make future things easier. When do you think your customers are most motivated? Yeah. The moment of purchase is the highest motivation that your customers will experience. Because buying itself is a very hard decision. Buying itself is a very hard decision because there's actually psychologists when you give something away. That's actually psychologically, really hard to do. It's even worse if you're giving away physical money, paying in cash is harder in your brain than paying. Put something on plastic. So if your customers are most highly motivated right after the they buy, we can't create motivation. But we sure as heck can take advantage of it. So if motivation was the answer to the things that are hard than habits are the solution to things that you know, they need to do. So on that chart, remember we talked about what they need to do and what the frequency of those things is. If the frequency is they just need to do it once, then just treat it like we did here. How can I make it easier for them to do or how can I just do it for them? It's a motivation activity if they only need to do it once. The other things though, the things that happen regularly or more than once or repeatedly for that, we're going to use habit formation and what the science of habit formation tells us is that habit is a three step process forming, habit is a three step process and we're not going to go super deep on this today. There is actually another creativelive course by Nir Eyal called hooked and it goes deep into creating products that hook you and keep you coming back. But for our purposes today a habit has three pieces. It has a trigger, then it has the behavior and then it has a reward. So the trigger is the thing that causes the behavior. The behavior is the thing you want them to do and the reward is why they feel good about having done it
Class Materials
The Observation Engine - Multimedia Pack
cL-1510-GENTILEPRODUCT-S00L01-INTRO-MARKETER-HD.mp4
cL-1510-GENTILEPRODUCT-S00L02-THINK-WHO-HD.mp4
cL-1510-GENTILEPRODUCT-S00L03-THINK-WHAT-HD.mp4
cL-1510-GENTILEPRODUCT-S00L04-THINK-HOW-HD.mp4
Create a Product That Resonates Workbook
Turn Your Service Into a Product Workbook
Ratings and Reviews
I'm in business a looong time and know a lot but... Tara is great, the course is great and it is a MUST SEE for every entrepreneur. I'm not a native speaker (from Germany) but I can follow Tara very easily and there is the transcript... just in case ;-) Well done!!!
Student Work