Create the Ideal Customer Experience
Tara McMullin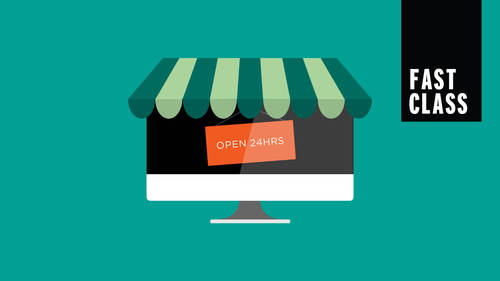 Create the Ideal Customer Experience
Tara McMullin
Lesson Info
21. Create the Ideal Customer Experience
Lesson Info
Create the Ideal Customer Experience
you want your customers to love your product as much as you do. We don't we don't spend our time and energy and let's face it, blood, sweat and tears putting together products that we don't love and if there's anything that you can do to help your customers love your product as much as you do, I know that you want to do it. The good news is it doesn't have to be tons of extra work. There's actually a system, a process that you can follow that will help your customers get the most out of your product, get the most value out of it, have them get the best experience, have them feel most positively about it. And that is a system of onboarding, basically onboarding is just a series of steps that helps customers have the best experience and I know of no one better to help teach you how to do this than the person who helped me figure it out. Her name is Brianne Dick, and she is the founder of M. N. I. B. Consulting inc So bree and come on up, I'm going to hand off the magical clicker machine ...
and what are we going to know how to do by the end of this work! By the end of these lessons. By the end of these lessons. I want you to banish the curse of expertise by onboarding your customers in a way that feels efficient and easy. What the curse of expertise means that you as an expert cannot predict reliably how long it's going to take someone to master something new. This presents a problem for on boarding, right? Because normally when we think of on board and we think about what does someone, you know, how long is it going to take them to be able to fully use my product or my course or whatever this thing is that I'm developing, but that's the wrong question to ask, because it's one that we can't actually answer instead. What we want to think about is onboarding is about helping customers to gain the knowledge skills and attitudes that they need to be successful using your product. This is actually one of my favorite definitions of learning is that when someone learns something, you're helping them to choose a different behavior than they could have otherwise chosen. Learning is about helping someone to choose a different behavior, then they could have chosen previously through acquiring new knowledge, new skills and a change in attitude. When we're onboarding, then what we're trying to do is help people choose desired behaviors. We have behaviors that they need to take to be successful, that's what we want to do. We can't tell them how long it's going to take to get from A to B. All we can do is help them change their behavior in a way that will get them to where we know they need to be great. Onboarding has basically three things that does for your customer, it gives them what they need to be successful. The second thing is it gives you confidence, and then the third thing is that it doesn't overwhelm you.
Class Materials
The Observation Engine - Multimedia Pack
cL-1510-GENTILEPRODUCT-S00L01-INTRO-MARKETER-HD.mp4
cL-1510-GENTILEPRODUCT-S00L02-THINK-WHO-HD.mp4
cL-1510-GENTILEPRODUCT-S00L03-THINK-WHAT-HD.mp4
cL-1510-GENTILEPRODUCT-S00L04-THINK-HOW-HD.mp4
Create a Product That Resonates Workbook
Turn Your Service Into a Product Workbook
Ratings and Reviews
I'm in business a looong time and know a lot but... Tara is great, the course is great and it is a MUST SEE for every entrepreneur. I'm not a native speaker (from Germany) but I can follow Tara very easily and there is the transcript... just in case ;-) Well done!!!
Student Work