Document Your Client Intake Process
Tara McMullin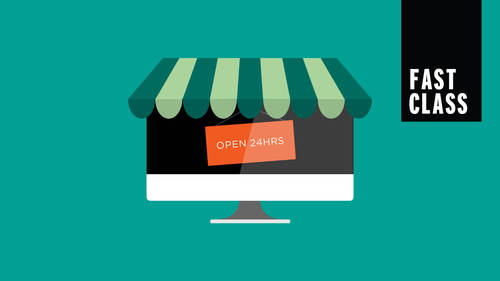 Document Your Client Intake Process
Tara McMullin
Lesson Info
7. Document Your Client Intake Process
Lesson Info
Document Your Client Intake Process
And this is the question that I am asked most often when it comes to creating a product, I don't even know where to start, got the service that I've been delivering for years. I've worked with lots of clients or maybe I haven't worked with lots of clients, How do I know where to start? So the place that I really like to start is with, why clients come to you in the first place and how you decide the best way to help them. But what is it that makes people attracted to you? What is it that makes people attracted to the work that you do? The results that you get? Why are they choosing to communicate with you? Why are they choosing to reach out with you out to you? And then how do you help them decide uh or how do you decide the best way to help them? What goes through your mind when you're thinking, okay, this person has this goal, this goal, this goal and how am I going to help get them there. That is the beginning of your process. And really, if you didn't think about the whole rest of ...
your process, this would even be enough. We're going to, we're going to go through and do the whole enchilada. But this man, this can open up all sorts of insights. So the first step to this is actually looking back through your emails and I know that can be a little scary. I try and not think about my email as much as humanly possible. Um but your emails are full of gold in this case we're talking literal gold, we're gonna turn this, we're gonna turn your emails into revenue and profit and income. So look back through your emails. Why have people reached out to you in the first place? Or maybe like lily people haven't reached out via email. They've come up to you at a show at a conference at a gallery opening and they've said something. They've started a conversation about what their problem is and why they find what you do so interesting. You can also of course go back through in person conversations, phone calls, intake conversations and you can think about what people have come to you for why they've contacted you and how you've helped, how you've decided how to help them. When you go back through those emails, there's a lot of different things that you can look for. Your customers often share their problems or frustrations and I know that this can be a sticking point in and of itself. People often say, well, I don't know how my service serves solves a problem because we're so focused on the idea that we like to teach or the conversation that we like to have with people, but absolutely your customers are sharing their problems and frustrations with you. They're also sharing objections. You know, overcoming objections is a big part of sales. Um and often one of the reasons that were so good at 1-1 sale sales on the phone is because people will state an objection and we can just answer it right away. Well, when you start drawing attention to that piece of your client intake process, you can build in getting over objections into the product itself, into your sales process, into the marketing process, into the very connection points that you make with people. So that objections aren't a problem anymore and people are sharing this stuff with you, it's just out there hopes and goals. Obviously people are sharing this is what I want to achieve, right? So they tell us what their goals are. They tell us what their hopes are and that's really important for understanding how they're going to use our product. Of course they ask questions, they have asked lots of questions. Are you writing them all down? Do you know what those questions are? Uh and they also offer us other solutions that they're considering or that they've used in the past. One thing that we forget about and this is part of that solo entrepreneurship problem too is we we tend to think of ourselves in a market of one, well no one else does what I do. So during this, during this process where you're communicating with the prospect with a brand new potential client, you share some things to you share what, you know, you can help them achieve. So you tell them what uh what you can help them achieve, You tell them how your process overcomes their objections. You also talk about why you're the best person to work with. And this doesn't have to be egotistical. This isn't about saying I'm the best, it's actually about saying why you're different. And then finally, you also share examples of others you've helped with similar problems or goals. And so if you're, if you're ever at a loss for these examples of how you've helped people again, go back through your client intake process because you're already sharing these things and it's much easier For these things to come to mind when you're dealing with that 1-1 communication. So that's what you share these things are all gold from here on out for the rest of our lessons today. What we're going to talk about is creating a process plan. So let's bring Natasha up. There. She is. Hey Natasha, how's it going? I'm so glad you're here. So I'm gonna actually take this opportunity to have a seat. Um, so this this question of drawing attention to your existing process. Something we've been talking about in all of our lessons today and how valuable it is to realize that you've got a process already in place, whether you know it or not. So how would you Natasha go about drawing attention to an existing process and you know, what are some of the tools that we can use to start doing that. Sure. So, um, I try to look at it in like three steps first, we establish the starting point and the ending point and basically you look at where you begin starting with someone and you look at their beliefs, their mindset, maybe some misconceptions if it's a kind of process that you are taking them through um if it's a project where they are with that project, if it's a level of skills where they are with, with those skills, when, when you start working with them and when, once you finished working with them again, um how is the level of their skills now? What is the status of the project now? What, what has changed about their mindset? What has been that transformation? So they're starting and ending point and then break it, Break it, you break it down further and look at the milestones. What are those kind of milestones that you are client needs to reach in order to be able to reach that final point? Maybe it will not be milestones that will be stages. Again, it depends on the nature of uh of your business. And then lastly look at the criteria for for results, what will help you to kind of see that your client is making progress when you take them from milestone to milestone to milestone. What are those kind of performance indicators? How do you, how would you recommend we go about documenting the process that is the service that we've been delivering to this point. I'm so happy you ask because it's so important. I know that a lot of times that come to me, they tell me, oh I can do something with my eyes closed. I don't really need to do it because it's something so easy or I'm not able to do it just because it comes like it's it's so intuitive for me, but it is so important to document the process to actually create that step by step. Just because when we have that step by step we can improve it, we can automate certain parts. We can delegate certain parts. We can also tweak it so that we can oh now that we work with one person, it can be changed and we can work used the same methodology to work with a group of people. Um first of all extent start with with basics just document that step by step by step. That happens, you can go with for a tool that you feel comfortable with. You can play with sticky notes just to take aboard the um board or flat surface uh layout, post it and see. What is that starting point? What is that ending point? What comes in between? How do you help clients each reach each over the milestones? Um If your visual person, maybe mind mapping software would be solution for you or if you're a list person um open a notebook or a word document or maybe an Evernote Note, whichever you like. And once you have that basic step by step, the next very, very important uh thing is to move that step by step into a tool where you can make improvements to the process, where you can add information about about it. Maybe you have worksheets or maybe you have kind of just a plan that that you follow. Maybe there are some chip ins that you send by email and you can just record all that in the tool of choice. It's really not about the tool, it's about being able to easily access. So what I want to leave you with is that make sure that you select a tool that can grow with your business, a tool that can accommodate now and uh for years to come.
Class Materials
The Observation Engine - Multimedia Pack
cL-1510-GENTILEPRODUCT-S00L01-INTRO-MARKETER-HD.mp4
cL-1510-GENTILEPRODUCT-S00L02-THINK-WHO-HD.mp4
cL-1510-GENTILEPRODUCT-S00L03-THINK-WHAT-HD.mp4
cL-1510-GENTILEPRODUCT-S00L04-THINK-HOW-HD.mp4
Create a Product That Resonates Workbook
Turn Your Service Into a Product Workbook
Ratings and Reviews
I'm in business a looong time and know a lot but... Tara is great, the course is great and it is a MUST SEE for every entrepreneur. I'm not a native speaker (from Germany) but I can follow Tara very easily and there is the transcript... just in case ;-) Well done!!!
Student Work