Identify & Engage the Opportunities
Tara McMullin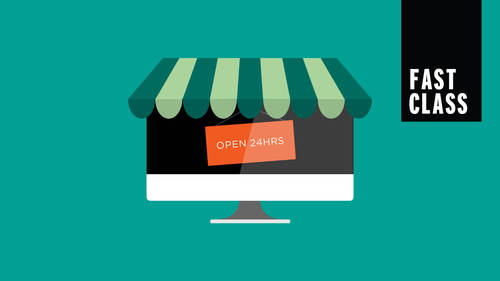 Identify & Engage the Opportunities
Tara McMullin
Lesson Info
12. Identify & Engage the Opportunities
Lesson Info
Identify & Engage the Opportunities
this lesson is all about identify and engage your opportunities. So again, we're going to bring up the customer journey, This is your opportunity to choose where you're going to focus on. You got to start somewhere just because you choose something now doesn't mean that has to be the product that you have to build. You just got to start somewhere. Okay, so don't, don't freak out about this step, just start. Um now we need to actually engage those questions, those frustrations, those goals. And one of the ways that you can do that is through social media. Um and the reason this is so important is that social media or going to conferences or going to networking events wherever you're going to do this, social media is an opportunity to say. I hear what you're saying, Does this sound about right? The first step isn't to respond. The first step is just to engage and engage the level of interest. I hear what you're saying, does this sound about right? So your homework from this lesson is to ...
come up with 5-10 social media posts that engage what you think you're hearing from your prospects. This is what you're saying, Does that sound about right? Or tell me more about that? I see you, I hear you, uh tell me more about it what else is going on. Let's get a little bit more specific with this problem. That's all you need to do. It could be like 10 sentences long. This piece of homework that you have to do but it could be hugely valuable and by hugely valuable. I mean tens or hundreds of thousands of dollars later on. So please do it.
Class Materials
The Observation Engine - Multimedia Pack
cL-1510-GENTILEPRODUCT-S00L01-INTRO-MARKETER-HD.mp4
cL-1510-GENTILEPRODUCT-S00L02-THINK-WHO-HD.mp4
cL-1510-GENTILEPRODUCT-S00L03-THINK-WHAT-HD.mp4
cL-1510-GENTILEPRODUCT-S00L04-THINK-HOW-HD.mp4
Create a Product That Resonates Workbook
Turn Your Service Into a Product Workbook
Ratings and Reviews
I'm in business a looong time and know a lot but... Tara is great, the course is great and it is a MUST SEE for every entrepreneur. I'm not a native speaker (from Germany) but I can follow Tara very easily and there is the transcript... just in case ;-) Well done!!!
Student Work