Filming Families: The Modern Family Video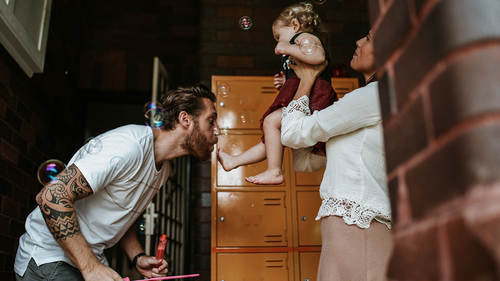 Filming Families: The Modern Family Video
Class Description
Portrait photographers capture moments in time for families, parents, and children. But in order to tell the whole story, you need to switch your camera to video mode, and become the storyteller behind the camera. Join Courtney Holmes, family photographer, filmmaker, and founder of FilmingLife Academy as she empowers you to add video to your photography business.
In this class, Courtney takes you on location to a home in Seattle to see how she organizes a family shoot from start to finish. You will learn in a unique way how Courtney works to capture authentic family moments on video and how to stay flexible in a new home environment that you've never filmed in before. 
Courtney will teach you:
How to change your mindset from photographer to videographer
How to add videography to your brand
Pricing and marketing tips
What to ask in order to capture the best story for your clients
The technical skills you'll need for video
Post-processing using Adobe® Premiere Pro®
How to choose music, import, organize, create, and polish the final product
Courtney has learned how to make filmmaking into a viable business, and is going to give you the tools to move forward and tell the stories that families will treasure for a lifetime.
Reviews
Courtney's work is absolutely amazing and inspiring. I feel lucky that she has chosen to share her process and that this class is available! After watching all the videos and trying my hand at this video thing, I am feeling really encouraged and inspired to do more- both personally and professionally. I appreciate the way that she breaks things down in the video and that she shares her thought process. A really great course!
Courtney's course completes me! I have storytelling "holes" in my film previously, but this course helped fill those holes to create a flow and a film with emotion. Not only is the course wonderful (and well worth every penny) but Courtney is wonderful as well! I had such an amazing experience at Creative Live!!!!
Courtney Holmes is fantastic. She knows her stuff and shares it clearly. Her work is technically sophisticated enough and done with heart, and she never uses emotion as an excuse to not produce refined work. Even though the gear is kept simple, she keeps it professional, on a high level. She is not busy promoting herself, but promoting quality work. Her style of teaching is great. I would watch this again readily, knowing I could never achieve what she is doing easily.