Apple® Final Cut Pro® X - In-Depth and Up-to-Date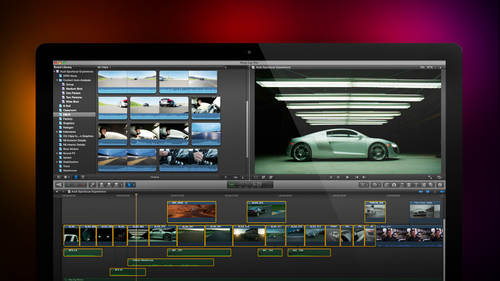 Apple® Final Cut Pro® X - In-Depth and Up-to-Date
Class Description

Apple® Final Cut Pro® X has been rocking the film editing world since its initial release in 1999. Today, eleven upgrades later, its users number in the millions and its editing tools have powered major motion picture and small screen edits. Join Larry Jordan to learn what makes this video editing software so powerful, versatile, and indispensable.
Throughout this course, you'll learn how to import media into Apple® Final Cut Pro® X and how to use its media management tools to organize your files. You'll explore the endless possibilities for creating amazing visual effects. You'll also learn about incorporating audio into your projects. You'll sharpen the skills you need to edit, trim, and combine clips to create a dynamic, engaging final cut.
Whether you are brand new to editing, self-taught, or a seasoned pro, this course will take your editing skills and Apple® Final Cut Pro® X mastery to a whole new level.
Software Used: Apple Final Cut Pro X