Final Cut Pro X
Thanks + Credits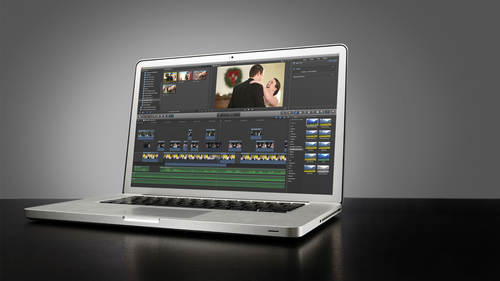 Final Cut Pro X
Thanks + Credits
Lesson Info
Thanks + Credits
This is the part of the show where we dio thank you's and shout outs to the people who helped us out here make this show possible s o I don't have any sponsors this time around so I'm gonna throw it straight over you guys if you want to hit up some of some of these thank you yeah let's let's send a big thank you out to add a rama hey harada was writing some of the present actually we'll see tomorrow um undefined is actually one of the sponsors for both tomorrow's workshop as well as for the yoga workshop we don't want to do too much with prizes and things during yoga because it was a very active class but undefined makes these fabulous hip bags which one of the things that I love to use so that my back doesn't hurt as much on shoot so I'm defined well the hip and then you guys will get to see my custom logoed regular camera bag tomorrow the undefined makes so thank you so much to them really nice axiom images we really want to send a big shout out the c a over actual images actually mo...
ve it is there that's where I get all my aerial stock footage that I use in my films really great stuff actually maybe just dot com check him out many photo way had a prize giveaway for this it is the tripod that I use light extremely compact, like this big, fantastic tripod that comes in lots of different colors. Black river imaging, our photo lab. We use them for all of our movie poster and dvd thing, and then I use him for all of my press printed products. Everything a busy lab? Yeah, really fantastic lens protego. Big shit out! Shout out the lens protego can't say enough about these guys if you need to rent equipment. If you just want to try some equipment out where you need a lot of gear, a lot of cinema or photo gear for a shoot, check out lens. Protego dot com they'll ship right to your door and it's easy shipping back and forth with included return shipping labels and a pelican cases to get the gear back and forth safely in all in one piece photo flash drive. Dot com is where we get our custom flash drives. I use them to deliver hi rez files to my client's instead of burning on the dvd, and rob uses them to deliver the files for the film. Yeah, as we're going to get into that safe and I was like, I might be giving something away, okay only find new blue affects new blue effects dot com way saw some of the new blue for plug ins in action today. Color fixit plus is one of its part of their video essentials one pack and new blue color fast, which is another great plug in quick and easy color correction on the fly yeah, thank you to all the sponsors are not only for donating president, but if you go to the creative live blogged they have just generously given amazing coupon codes for really every single one here, which is fantastic smugmug we just talked about online hosting for photos and videos and then some freedom song freedoms, our music licensing service I use it for a lot of my film, so I don't get sued and there we have it really they do songs on it on a song by song basis you could purchase the songs for using your films so you don't have to worry about giving him pulled down off the internet also, I'll second that shadow the song freedom because they hooked up hooked us up with the music that we use for yoga for those of you who tell you that this morning yesterday morning, the morning before tomorrow morning, so I'd also like to thank the critic live audience and that's you guys here in this thiss room thank you guys so much for being part of this class you guys have been awesome, I know some of you even join us for yoga cem for the final cut class something will join us tomorrow so thank you for participating being part of the class be engaging you guys helped make this experience possible and that's also the creative live audience out in the world wide web all you guys out there eso thank you for being part of creative live as a whole asking questions, engaging in the chat rooms all that type of stuff it's you guys that really make this thing you know what creative I've is the engaging experience um that's incredible body it's the critic five crew I guess I should thank these guys. Yeah, I know. Yeah, they're in my ear here and give me shadow so anyways big thanks to these guys way are at a normal creative live studio we're off site for this month because there's construction happening so we're putting the guys threw the rounds making this whole thing happened but it's lots of fun so big shot out tio the crew of like guys in the booth are lovely chat hose been here for the final cut pro works up the chap who was in the chat rooms back at our studio at home base the marketing team just everyone the editing team I got to give them a big shout out to and so it was all you guys thank you for helping us make this possible as well and then there's robin. Vanessa. I guess I should think them. Tio. No, seriously, thank you, guys. So this is there. Third time back in creative live for those of you who watched their fusion class and cinematography class a little while back. So, robin, vanessa classic robert. Vanessa fashion. They came back to create alive and brought their a game with plus some on dh pushed the envelope. They did the final cut pro class. They have the same day edit class tomorrow. And then they tacked on yoga. She attacked on you? Yeah. Overachiever here. Attack. Yeah. Thank you guys. For me personally, I know the entire critic five crew and team. Thanks, you guys. We love having you here. I'd love to enjoy to be with so and and you're content. Like I was talking to these students, doing some interviews and everyone just saying how thorough I mean, the yoga classes and especially the final cut class, the way you go through everything, and I appreciate it, I think it's awesome. I know everyone else does. So so thank you, guys. Um, this is where we give you a round of applause.
Class Description
In this Final Cut Pro course, explore FCP X in-depth with Rob Adams and Vanessa Joy! Rob teaches editing theory and practice, helping you master all the important aspects to this complex program. Using examples from wedding films and corporate films, Rob shows how he uses the many tools in Final Cut most effectively. If you're interested in editing your own work, this Final Cut Pro training tutorial is for you!
Reviews
Simply brilliant! I had no idea where to start with FCP and even though I am now using an updated version... this course has been invaluable!!! Thank you Rob and Vanessa!