From Lightroom to Photoshop: The Professional's Workflow
Organizing Images in Bridge
Jason Hoppe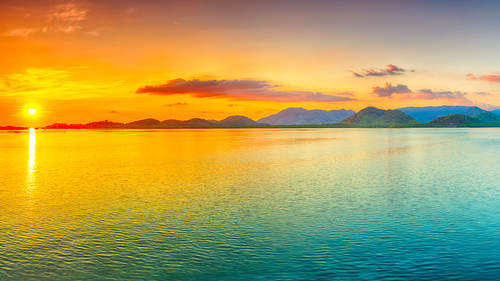 From Lightroom to Photoshop: The Professional's Workflow
Jason Hoppe
Get access to this class +2000 more taught by the world's top experts
24/7 access via desktop, mobile, or TV

New classes added every month

Download lessons for offline viewing

Exclusive content for subscribers
Lesson Info
2. Organizing Images in Bridge
Lesson Info
Organizing Images in Bridge
we're gonna start off here with going in getting quick look of what we can do with organization. So one of the things I've done is I've set up a set of files we're gonna use today, and we're in a photo shop right now, and I would like to go into bridge if you've never used Bridge Bridge is adobe application that allows you to organize your files in a way that you can see them, and basically a glorified finder window launch bridge. And so what? This which bridge does is allows you to have anything that's on your computer. It's in a folder or wherever it exists, and it allows you to see all of your files, not just Photoshopped files, but any illustrator in design. Pdf files, no matter what it is, allows you to see it in bridge so you can look categorize, organized put keywords, attach them to it very much like you would do in light road. And what I've done is I just had navigated Teoh my content. It's very simple navigation and get your set of folders. I've got my folder for light room w...
ith all my images and here in bridge allows me to see all of my images that I have set up through here. Now, if you're familiar with light room, we have collections and light room, and that's just literally Siris of folders that you can go when you can put your content in. And if I were to go under my hard drive and put things into different folders, this would be the equivalent of collections, so just think of it as folders. Great. A folder. You can use your navigation here to go to your favorites. Go to that folder. Here's all my images that I put together. If I'd like to see any of my images a little bit larger down here of the lower right hand corner is a little scale. It allows me to scale through this. I can use my scroll bars, my wheel on my mouse to go through and see all of my images. Nice and easy now Keywords air. Really important. Ratings are really important for the images. As you go through. When you begin to select your images, see the ones that you'd like to keep see the ones that are not quite there yet, or ones that you want to just go ahead and say, You know what? Let's just not go ahead and use those. So keywords are very simple to use, and one of the things you can do is attach a keyword Teoh any image and I can click on an image, and I can easily rate and keyword these images notice when we click on the image. We've got our little dots right here. This is the way that we can write them when you zoom in just a little bit larger so we can see that. And there it is. I can turn on, turn off the stars as well and just simply delete all the stars happens with any image, those little dots. That's how he could break my image. We can filter our ratings, too. So any four star five star images we can look at and see just those. So that's one of the ways that we can do what we do in light room radar images. If I'd like to add some keywords to my images here so I can sort through them later, click on the image or multiple images. I'd like to do multiple images I could just hold down my shift key, Select multiple images at once and simply right click on any one of my images. Right? Clicking is really good because you don't have to go find where everything is in the menus. So if you get lost in something like this, right click on everything in all seriousness, it's like you're probably going to find what you're looking for and more and more often you got your little menu right there. So just right click on everything. That's what I dio. So when I right click on my image or images that I have selected, I can go under my file info and I can go in and I can label these as well if I would like to label them. But I'm gonna go in my file info, and I can attach keywords very nicely here in my keyword section, and I can put these in, and I can type in whatever I want. If I would like multiple descriptions, I can follow these by commas and each one of these. We'll go ahead and I can't spell followed by commas, and each one of these keywords will come up so for future use. If I'd like to use these keywords later, I've got them in here as well. Just following by commas. Click OK, and those keywords will come up attached to those images. If I decided to search for keywords, I will be able to have these come up as those labeled images. So without my images here, if I'd like to sort through them by date, by type, by keywords or ratings, I can go over to the filter side. Very filter panel right here. And I can see that Aiken search by file type right now if I want to just see J pegs or any of my camera raw images with somebody playing badminton in the middle of the lawn right there. I got my J peg file so I can see just those. I'm going to my keywords and I can search for anything that has the word family, and that's going to limit my images to just the word family. I can unclip any of my images, my sorting of the keywords and couldn't agree back to my entire list of files here and got some keywords in here. So there's ones with friends. There's ones with family. Here's a couple with Captain Bacon. Whatever you want, a label you can simply sort through them. Uncheck what it is that you don't want to see, and by un checking it is going to bring you back to your full folder or your collection of items. So pretty simple way to get through here and just kind of see and organize and Rachel images quite easy to Dio. That's pretty quick overview.
Class Description
Using Adobe® Lightroom® for image management, editing, and workflow and image clean up works well but it only covers about 80% of your needs to be a professional photo editor. To get your image 100% you need Adobe® Photoshop® and the advanced image editing features. Jason Hoppe will walk through how to use layers and masks, edit non-destructively, remove and replace sections like backgrounds and sky, and how to add text and overlays. This class is perfect for the Adobe Lightroom user that wants to get more comfortable with Adobe Photoshop but is unsure how to move to more advanced photo editing skills.
Software Used: Adobe Photoshop CC 2017, Adobe Lightroom CC 2015