Fundamentals of Live Streaming
9:00 am - Introduction to Live Streaming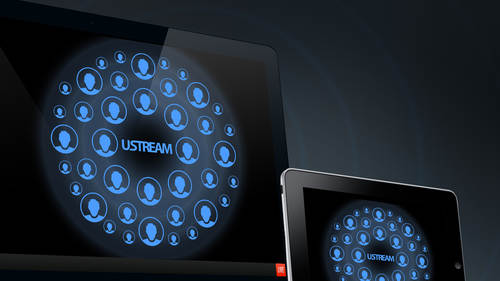 Fundamentals of Live Streaming
9:00 am - Introduction to Live Streaming
Lesson Info
9:00 am - Introduction to Live Streaming
it's time to get going with the fundamentals of life streaming with Orton Fertig. Now let me tell you a little bit about Alden. He's the senior product marketing manager at Ustream. His wide range of response possibilities has helped shape his understanding off the streaming industry from technical product requirements to overall business drivers. He spent 15 years in life broadcast production, having produced hundreds of hours of entertainment, sports news, government, business, communications and he's worked for everybody from NBC Fox Empty V's, SPS, NFL, NPR, NASA. I want to hear about that one. Maybe he was part of the moon landing, so everything is old enough and he's also a dumb broadcasting for the White House. I'm really thrilled to welcome to creative life Order Fertig. Pleasure to meet you old and great to see you here today now is that they can build up Yeah, tell us what you're doing for the White House. Eso clicker eso we ustream We work with all sorts of different people ...
on those are some of people that we work with and for the White House they stream. I think they have up to six live streams at once and that's just kind of shows you where Streaming is at that. Even people who can be on regular television are also choosing to put it online. And one of the reasons why is because on regular television, maybe they can get a few minutes. But online you can get as many hours as you want the same thing that NASA, of course. You know, if we launch a shuttle, they're gonna cover that on the regular network television. But NASA is has their own TV channel 24 7 that they run through Ustream and working with them has been fantastic. I love those guys. They are talk about redundancy and engineering. They're running like 47 different streams from five different locations. You know, they know how to do streaming, believe it or not, if they can figure out rocket science. It is incredible, though, when you think about it that we can actually see pictures. Life from the space station's exception is dangerous, reminding us early we were you know, it's what, 50 years ago now we saw those incredible pictures of the moon. But now streaming live stream is just part in parcel every day. Yeah, what's amazing. Is there there frequently doing live chats from the international space station? Not only not only can they stream, but they're actually you can actually ask questions to astronauts. And they could do that real time. That's well, I'm gonna get out of your way or we're going to let you get going. Thank you so much for being with today were really excited. Chris is going after his hidden studio, which we're gonna be revealing in a minute. We want to hear from you today and we're fortunate. Let's get going. Thanks. I will welcome everyone here in studio Welcome everyone online. Thanks for joining us today. This is fundamentals of live streaming. I'm Alden for take. I'm a product marketing manager at Ustream today. We're talking about live streaming. So what? I want to talk about it first is what do we mean by live streaming? What is it? What is used? Dream so live streaming. We're not talking here about how to watch Netflix. Hopefully everyone already knows how to do that. We're talking about how you can create your own content. So just like we're creating content here today, just like creativelive creates content seven days a week. We're creating content. Today. We're gonna show you how to actually do it. Using some simple equipment. We're going to show you how to do it. I'm virtually no budget. It all if you just have a laptop or a mobile phone, you could create your own streams. But we're also going to show you how to do it with more professional equipment. So we have here a new tech try, Castor. That's a switcher encoder in a box. We have a full sized tower computer set up with capture cards, and we have our virtual kind of studio here where we're gonna be shooting a subject and we're gonna talk about how to capture with cameras. We're going to talk about lighting. We're gonna talk about how to do switching and coding. We're gonna talk about what kind of cameras you should use for live streaming. We're going to talk about what sort of band with you need for live streaming these air questions we frequently get and we'd like to answer them. So you have a definitive answers. Those and you know how you can get started and another part that's really interesting today that we're gonna do is we're gonna look at a couple studios in the real world. We're going to visit both TechCrunch TV. They produce multiple videos a week and multiple live shows, as well as doing live streaming events all around the world. And we're also gonna look at Leo Laporte Studio That's twit this week in Tech and Leo Laporte is a prolific broadcaster. He was a radio broadcaster. He was one of the first people to do podcasts on the Internet, and his studio is amazing. It's like Willy Wonka's factory of Streaming. So we're gonna go take a virtual tour there, and that part's really fun. You're going to see how people put together different combinations of gear. And what I think is really exciting about all this is that the technology has evolved to a point where it used to be that you needed a massive television studio. You each one of the cameras that we'd be shooting something like this on a TV studio would be a $40,000 now you can do this all on such a small budget. And really, anyone with great content can produce either their own live show or even their own streaming network. So today we're gonna show you how you can do those whether you want to just experiment a little bit and produce a little bit of content or whether you're looking to ramp up and take it from Hey, you know, I figured out how to get myself live in the webcam and wave to the world, and that was impressive. But now I want to figure out how to actually make something look as maybe as good as this looks at creative life. So we're gonna talk about different techniques and different equipment to achieve that first a little bit about Ustream. So I'm gonna go here on my computer to the Ustream home page. And if we look at the use from home page, we can kind of see a good cross section of the type of content that people streamed live. So we just discussed it earlier, but we stream live from the international space station, and we also have the dog show right now, the, uh from this is the Westminster Kennel Club. There we go. And this is another great example to where I think these guys were actually you know, they had a TV show. They got maybe an hour, a couple hours on regular TV. But what's great about Streaming is that they can put this on for days, and so it used to be only maybe see the finals. We see this a lot of competitions. You only see the finals, the winners. But if you're really into it, you can watch this for days at a time. And when we did this, I'm not sure if we're doing this year, but we did it last year. We also had, like, 14 cameras simultaneously, and you could just switch between them. So it's a lot of interesting things that you can do online that you can't do a traditional TV. Some other interesting content we have going on. We have professional arm wrestling. This is a great example of sort of niche sports. And on the Internet there's now a place for everything you know. It used to be, you know, you could only watch basketball or soccer, or maybe if you another country, you can watch cricket or something. But here we can now have arm wrestling life thanks to Ustream, and we have other things that aren't feature on home page, but we have a lot of people that use us for church services. That's a very popular use Ustream. We have a lot of people that uses for business communications. So Salesforce just did their dream Force conference here in San Francisco. It was a huge media event. It wasn't really just a show about using Salesforce. It was really just a great meeting of the minds. They all these business leaders, doing great talks, they had entertainment. And these are things that people are able to do through live streaming and through Ustream. The great part about Ustream is even though you can do these amazing huge shows like Dream Force or Westminster Kennel Club, you can also stream very easily, So we're gonna get started right away. What I'm going to show you first is how you can sign up for a ustream plan. And to do that, you click this button. This has become a broadcaster, and that takes you to our plans and pricing page already have an account. So I'm just gonna log in the account already have. But we have a free plan. We have pro plants and we have enterprise plans. So we have different plans for all levels of users, and I'm not gonna go into a lot of detail, bought all the pricing and what you should buy, because I think that's really up to you. And I think the most important thing is that you can create an account for free and get started right away. So I'd recommend that if you're at home, the people here, unfortunately can't do it. So I think they stole your computers in the way in. But I recommend if you're at home that you sign up for an account, you can act. It's so easy, you can actually follow along. And so that's the best way to get started. And then once you know what you're going to use it for, you can actually buy a paid plan. One thing I recommend is when you make your first account, don't call it something like Alden test, because what you'll find is that the test actually worked, and then you call us up later and say, Hey, can you change my name back to all them? Because it's not my test channel anywhere actually worked, so it's gonna work. It's gonna be easier than you think. So don't name it something like Alden Test Name it something like whatever you want the public to see. So I'm already logged into my account here. I can mouse over my user icon in the top, right? And it shows me different options. I could go to my dashboard on my channel settings, but what I'm gonna do is I'm gonna click this button here that says Go alive. And now I can broadcast using my built in webcam. I'll choose one of my channels here. And once I launched this, it's going to detect my built in webcam and my built in microphone. And there I am. I can I can wave to the world and all I need to do to start streaming live Just click the button here to start broadcast right here There's a link to my channel page when you create a channel on Ustream. What it does is it creates a channel page for you. This is a place where people can go and watch your actual broadcast. So here's my stream for my webcam. So it's that easy. I don't know that took us. Maybe 30 seconds were already streaming live here back to our Web broadcaster. Here's my camera. I can turn on my microphone. We see some audio levels going. Now it's capturing me for my built in camera in my built in microphone on this computer. One note. Here we're demo ing with a Mac book Pro were also Deming with a Mac pro. This is cross platform. You can use Windows or Mac. I just happen to have not computers. But it works great on both platforms. No need for any Mac versus Windows debate. It's whatever you're comfortable with. One thing I mentioned is just use a computer that's a good one. It has to be a relatively new and powerful Mac. Also, the nice thing about something like a MacBook Pro is they come with really great built in cameras and microphones, so make sure that you're using a nice modern computer. Don't have a lot of other programs open, have a good Internet connection, and you don't need any special equipment. But don't try to use you know that that ancient Pentium from seven years ago and wonder why it doesn't work because this is pretty new technology. And so you need modern stuff to be able toe, have it work the way it's designed here on my channel page. I can view my broadcast, and I can click this share menu here, and this gives me links. I can share it to Facebook. I can share it to Twitter, but one of the things that's really exciting a lot of people want to dio is if you want toe broadcast your company's message or you're broadcasting for an organization, you may have your own website and you want to embed the player on your own website so you can click the link here that looks like an HTML bracket, and this brings up the embed coats. And now I can embed this player and I can bet my life stream on my own site, so that gives me different options for sizes. I can just hit this link here that says copy to Clipboard. I have an account through Blogger and I had this really exciting blood called Ustream embed testing. What is it, 790 posts of me doing the same demo. So actually, 26 post but 797 people have viewed it apparently, and I have another one called the unofficial embed testing Blawg. And that's one where I did some restrictions on it. But this one, I'll just create a new post here. I'll call this something like test in bed. And if you're using something like Blogger or WordPress or Drew people Juma, A lot of times they have different modes. One is what we call like a whiz e wig editing mode. What you see is what you get, and I'd recommend you try to avoid ever using those whenever you encounter those in Web development, because what they'll do is they'll create all this terrible, messy code. And what you want to do is you want to be in a mode here where this has a little tab. See, here's our wizard Big editor kind of looks like Microsoft Word. Here's our HTML mode, and I'm gonna paste in the HTML mode. What they'll do is it will interpret this correctly to know that I'm pasting an HTML, not trying to type text, So I wanted to actually render this as as embed not just display all this as text I'll click publish here and this will create my blawg post and I can click view. And now I can view it. What is going to do here? It takes a minute, but it's gonna load the video player, and it's gonna load the same video player that we saw on the Ustream Channel page and these air perfectly synchronized. So you can embed any number of these all around the Web, and they're all gonna be displaying the same content. So now here's Here's our livestream playing on my own site. And again, I'm just using ah, blogging site here. But this could be your own site if you work for an organization that has a large, sophisticated website like Creative Lives website, most likely, hopefully, they're not letting you just, like, go create pages and new posts like on the fly. So in that case, you might need to deliver this to your Web master or whoever is responsible for creating content for your website. But what's nice about this is that it's a very simple thing. You saw just a couple lines copy paste, and it works when you embed this. It works for IPhone. It works for desktops. It works for android phones, so it's very easy to use and it's easy toe be able to stream live from our browser. We have the Ustream Channel page where people can watch it there, and we can also put it on our own, our own site. I'll close up my blogger windows here, and we'll go back to the Ustream Web broadcaster here. I can start a recording of my broadcast. I'll just click, start record and now you see a little timer up in the corner. This is making a recording so I can have it. Not just available is a live stream, but I can also have this content available as V. O. D. Or video on demand. I'll stop my recording. I give it a name here, so I'll call this recording. And here there's a check box which says, Private, If I uncheck this, it means everyone can see it. If I leave a checked, it means it's just saved in my Ustream dashboard. So I go ahead and hit save and we're still streaming here, so I'll stop my stream here. And if we could go the slides. Where I like to do now is I want I want to talk a little bit about what? We're gonna go over for the rest of the day. So we just showed a short demo of streaming live from our Web browser. We showed Ah, quick embedding that on another blawg and ah, let's see if I can advanced my slides here every year. So we just looked at intro to streaming in the U Stream platform. We're gonna have a next section on streaming from a laptop. We're gonna do it with our software called Ustream Producer. So we're going to show you also another easy way to stream, but adding some additional functionality. We have cameras for live streaming. That's the section. After that, we're gonna talk about your different options for cameras starting at around $100 going up to $5000. So we have a camera for just about every budget that you want to work with. We're gonna talk about streaming from Ustream producer. We're gonna do that on two computers were gonna do it here on the laptop using $100 webcam, and we're going to do it here from our Mac pro using one of our Panasonic cameras which are over here. We're gonna talk about what sort of Internet and bandwidth requirements you have. This is probably the second most popular question we got after. What camera should I use? What kind of Internet do we need? So we're gonna talk in detail about what sort of Internet you should be having for streaming. We're gonna talk about streaming from the new tech. Try Castor. That's this unit over here. And later on, we're gonna talk about how you should set up all your gear when you actually want to take this out in the real world. So it's great that we could be here in a classroom environment, sort of a controlled laboratory, and we can do some small demos. But what would you need to consider when you actually are gonna purchase gear, too? Either build your own studio or maybe build a set up that you can take to events and set up on site and stream live for clients. Then we're going to take as part of that. We're gonna take a tour virtual studio tour, TechCrunch in studios and Leo Laporte Studios. Then we're going to talk with the founder of Creative live. That's Chase Jarvis, and he's a person who has built a streaming empire. So if there's anyone who knows about how to do streaming, how to make it look great and also how to produce great content is Chase Jarvis. We're really looking forward to speaking with him here and learning a little bit about how creativelive got started and what sort of advice and tips he has for people that want to reproduce something like this. Either the look of this or also the content and how to build a business on top of streaming and live streaming. Toward the end of the day, we're gonna dio pretty detailed section about audio audio, something that a lot of people have a hard time to get right, and we're going to show you some tips and techniques to make sure that your audio will always be clean and how to troubleshoot audio issues. We're gonna talk about lighting. We're not gonna go super in depth and lighting because Creativelive has a ton of great classes on lighting if you want to learn all sorts of lighting technique, but we're gonna talk about the real basics of lighting and what you need to know to make sure that your streams can look good cause lightings, one of the big secrets having a great looking live stream. That's why everything I creativelive look so awesome because they're lighting experts here because they all came from the world of photography. And finally, the last section is going to be about how to sort of bring it all together and how to make sure that you not only produce a great event from a technical perspective, but also you can produce a great event from a content perspective and that you can promote it and get an audience. And there's some really interesting things that you can use to get an audience that's much larger than what you're getting right now, and they're really simple in their cheap. So we're gonna share some tips and techniques at the very end about how you can grow your audience, how to promote your event, how to produce it to make sure that your events are a success.
Class Description
Learn how to connect with your customers, employees, and colleagues in real time with this online course led by Ustream Senior Product Marketing Manager Alden Fertig. Used by over 15 million broadcasters including creativeLIVE, Ustream's powerful platform is built for dynamic, live conversations with new and existing audiences.
Over 8 hours of live instruction, Alden will cover everything you need to know about broadcasting on Ustream. Whether you're streaming to 3 people or 3 million, Alden will show you how to stream live using only your laptop and an internet connection. You will learn essential tips and tricks, including audio and lighting best practices, adding guests via Skype, and incorporating videos and music during your live stream. Then, creativeLIVE Co-founder Chase Jarvis is in studio to discuss the importance and power of live broadcasting.
This course will teach you how to plan, produce, and record a seamless live broadcast.
Reviews
Insanely awesome and super informative. I've been streaming for years and I still got some fantastic takeaways.
Rich in information and explained in a clearly and simple way. Alden Fertig and the team at CreativeLive are passionate about live streaming and go the extra mile ("25%") to make it look good and sound good. It took me three days to watch all the videos and it was worth it 100%!
Thank you, Thank you, Thank you CreativeLive and Alden Fertig for giving this course! I have been wanting to create a Streaming website for Online Education in Spanish and this is just what I needed! Very informative and I am so pumped and excited to get started.