Fundamentals of Live Streaming
Audio for Live Streaming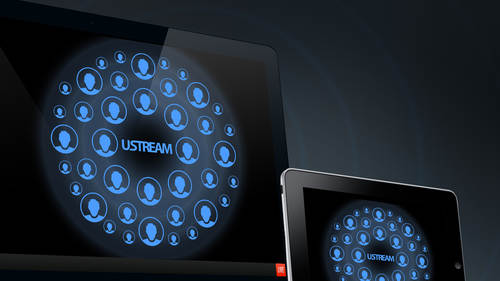 Fundamentals of Live Streaming
Audio for Live Streaming
Lesson Info
Audio for Live Streaming
and I like to repeat the thanks for all the crew here because one thing that I was really struck when I first visited Creativelive is I mentioned it throughout the day. But everyone always looks up to Creativelive is Hey, how can I make my streams look awesome? Like what Creativelive looks like and what I'm really struck by here. And it was underscored by what Chase Jarvis said, Is that the gear that Creativelive is using here? I love to say that you know, we have some magical $200,000 camera that no one else is allowed to buy unless you work it creativelive. But honestly, most the gear here is the same stuff that other people are using other places. But it looks better here. And why did they look better? Because people put in more effort here. It's like Chase said. They take that extra 25% to make sure that they actually frame things up in the right way. They light them in an interesting way. We have an interesting set behind us. We were just having a conversation on the break about h...
ow can we have a TV monitor here and we can have a camera shooting me and it can catch the cute TV monitor the background and it still looks okay. Is this a special TV monitor? No. One of the people here told me about the guys hooking up a lot of our equipment and running most of the show. He said that basically what they do to make the TV monitor look good as they sit there, they shoot it through a camera. They sit there in calibrating tweak until it looks OK. So I think it's a good lesson to remember that, you know, when you see someone else who has a great looking production, it's not because they have some magical gear that you need to go out by. It's usually because they have people behind the cameras that are putting in the hard work. They take the extra effort. They they look at it, they use their eyes, they make sure it looks good, and we're gonna talk. Next about audio in the first rule of audio is making sure you use your ears, and that's another thing we're doing here is we're using. Her eyes were using our years. It doesn't look good it's not good. If it doesn't sound good, it's not good. And so I'd like to thank everyone creativelive for putting in all that effort to make sure this program looks and sounds great. Many times I'm producing my own shows like this, and I'll tell you, it's such a relief to not have to worry about in looking and sounding great, because I know I have a great team of professionals that are working on it here. So I'd like to extend that. Thanks one more time. So we're gonna talk about audio for live streaming and Chris, who's been our wonderful, uh, guest here all day. And Chris is our stand in for our presenter. He's presenting. I don't know. What do you think that you're presenting right now? Would we say this set is J. K. Has been saying You're presenting from Australia? I'm not sure. Yeah, we have a lovely plant here. A nice backdrop. That's enough way don't need. We don't need anything else besides that. So we have a couple different microphones set up on Chris and so I'll talk about the different microphones. So first we have a microphone here. This one is not in Chris. And this is a dynamic microphone, and this is a sure it has a little on off switch, and I'm going to show you our audio mixer. Can we get a nice clean shot? That Saudi mixer? Great. I see someone pointing a camera there. So on our audio mixer, what I'm gonna do is I'm gonna turn all the levels down to nothing and the most important thing to know what our audio mixes are levels here. So we'll go to our next slide or next slide. Here is rule number one, we said is use your ears. Rule number two is use your eyes and watch your level. So let's look at levels here. So this is a digital audio meter and on a digital audio meter as well as on analog meter, you always want to make sure we can call this like the Goldilocks of audio levels Can't be too quiet. It can be too loud. It has to be just right. And on an analog meter just right is basically when you're averaging around zero on a digital meter. Just right is when you're not anywhere near zero and you're averaging probably around minus 12 like we see in this slide here. So there's two rules of audio that we talked about so far. The 1st 1 here is use your ears. The 2nd is Watch your levels. There's our analog level little over zero. That's OK. As long as it was averaging at zero. Digital zero would equal about negative 12 or negative 18 on a digital meter. Rule number three is to understand signal flow. So let's talk about that in detail right now. So we have two different signal flows that were using here today. One is we have a shock on Mike. That's over Christmas head, and that's going into our Panasonic. It's going into Ah, this one over here in the corner, and that has an XLR input on the back of it. It has an SD I cable coming out of the back of it and thats going into our Ustream producer computer. So the audio goes down the XLR, my cable into the camera. It gets embedded into the SDI. I signaled that goes into Ustream producer embedded on SD I. The second signal flow we have is we have a microphone. We have this one, and we also have a lot earlier on Chris, and that goes into our mixture. And that goes into Ustream producer. And we just kind of set up these two different things to show you two different ways that you can route audio. But signal flow is basically an important concept understand overall, so you know how to troubleshoot audio issues and how to set your levels properly all the way through. You want to start at the beginning. Your beginning is almost always a mike or whatever your audio original audio sources and you want to follow it through to the end. And it's a great way to make sure that your audio is clean for your broadcast. I have an IPhone here, and this is connected to my mixer through Ah, I'm taking the the eighth inch headphone jack out. This goes to ah to quarter inch jacks. Here on my mixer and my IPhone, I have an app that's a tone generator out. And if you never heard the sound of one kilohertz test tone, it's a wonderful sound. Um, I don't know if we'll hear it here in the room, but it's gonna there we go? Yeah, I love that. Right. I had audio teacher taught a class and he thought about 1/2 hour lecture keeping the one killer. It's test turned going the background. But I won't subject you that, um But what we will do is we're gonna look at this really quickly, and we're gonna look at our level on our mixers to what we want to do is we use this tone to set our levels here so that they're hitting exactly zero. Okay. And then we're gonna come over to our try. Castor, can we switch toward try Castor screen here? There we go. And our audio tab here, we're going to see that our see You should see. There we go. My, uh, channel was turned down there. We're going to see we want to do is want to calibrate this to that zero on our mixer is going to come in around minus 12 or minus 18 on our try Castor. Here, I'll kill the one killer. It's test tone. And why do we test for the test own? Well, because first of all, it's hard to have someone talk continuously to test the other reason Why is because when someone talks, the level is gonna go up and down a lot and what you want to test me, that you want to test with a very consistent level that's just going to start and you know it's not fluctuating. And we tested one kilohertz because one kilohertz is basically the middle of the frequency spectrum. It's not a base frequency, it's high frequency. It's around the middle of where voice frequencies are, and that's how we started Calibrate our levels and we want to do that. So that way we know once we start adding our mike sources are Mike, sources are gonna be a lot more dynamic. They're gonna go up and down a lot more. But if we know that we set a good level with a consistent tone, we can know that. Then, when we're adjusting our mikes, we don't have to worry about the rest of it. So, talking about signal flow, we have a mic coming into our mixer, and then we're going from our mixer into our try Castor. And so if we know that the signal coming out of our mixture into our try Castor is set at the right level. Now, I only need to worry about setting the microphone here so we'll do that peace now. So what I'm gonna do is I'm gonna ask Chris to talk a little bit, and there's various subjects that we could talk about usual. Ask people to do something like, you know, tell me what you ate for breakfast this morning, and when I have him talk, I'm gonna put his level at this line here, which has labeled you, which is called Unity Gain. And I also have my master level of unity gain. And we're gonna look at these meters, and what we want to see is that on the loud parts is going to go over zero on the choir parts is gonna fall under zero, so that if we averaged everything out, the average of his level would be at zero, which is the same test own. So, Chris, why don't you tell me what were the rules of audio that we've learned so far? All right, let's see, uh, number one is use your ears. Number two is use your eyes and your ears to look at the levels, and three is understanding the signal flow show if if you were able to see the level. Thank you. That was excellent. Yeah. I think you were taking out the, uh if we saw the levels, it was pretty much exactly where we wanted them to be. So we saw that when he was talking loudly, it was going over zero when he's talking quietly was falling under zero said the average would be zero. And again, this is an analog meter, so you can go over zero digital meters different. So over here, zero is at the very top of our meter, and this one is labeled a little differently. I'm going to switch the the meter here to say D BFS, which is a digital scale, and we want to see that it's translating. Here s zero would be hitting about minus 18 or minus 12. So tell me a little bit more. So what are the fourth and fifth worlds of audio? Well, the fourth and fifth rules are going to be coming up shortly. I'm sure because I haven't heard them yet. Great. Good answer. So we saw there was actually a little low here in our try Castor because when I calibrate before we're on the wrong scale. So I turned it up just a little bit, but I'm still far away from hitting the top there, so it's not gonna distort. And what, do you speak a little more for me? I'm gonna warn the audio guys before do this. Let's hear what it sounds like when your audio levels are too loud. So So, uh, what do you tell me? Ah, what were their subjects to be talked about? Do you remember any of the other any other subjects and see how many you remember? Yeah, See, way talked about important. It is all right here that so that's what distortion sounds like. So it sounds like a crunchiness. It sounds like something's wrong with the audio. And you want to listen carefully for that because you can't always rely on your meters because there's different places where the audio can get distorted and you want to make sure if you hear that, you turn your audio down. So, for example, we're using a wireless lab kit, and that's what that's what Chris has. He has two of them clipped on his sweater. One is for actual production here. One is for our demo, and on the actual unit, you can turn up and down the sensitivity of that Mike. And it's possible you can actually distort their. So we talk about signal flow. We need to make sure that we're not distorting on the mic were not distorting on our channel here. And we're not destroying our try, Castor. So that signal flow is going through in order and making sure everything every step of the chain is working correctly. Now show you another way that we can check levels on this mackey mixer. We're using a maki 14 02 Here. Maki makes a bunch of different sizes, these mixtures, But there you'll see a lot of people use them all over the place. They're pretty good value. They're not the cheapest mixers that are out there, but these are very popular and relatively inexpensive. So I have another microphone here, and what I'm gonna do this time is I I want to test the level in this might. But I don't want to put my this microphone through to our production yet. We don't want it to actually pass it to our try. Castor and there's a way you can do that on the Mackie, which is you hit the solo button here, and there's another one here which says is the solar going to be normal or level set? And if it's depressed, it's in level set moon and level set allows you to check the level of just this channel on that meter on the right hand side, in the same way that we checked with the other one. So can anyone here see that? Can you see? So what do I need to do with this channel here? Turn it up a bit. Thank you. So, um, here's the gain on for this channel. So I'm gonna keep going, and we're gonna make sure that we're at the same kind of level. So we're going over zero on the loud parts and falling under zero on the quiet parts. This is a dynamic microphone. Dynamic microphones are generally less sensitive. These air, great. If you want to stream, scream into them or this is why you'll see them it used at a rock concert that a lot of time singing to these because they can take a very loud signal. So I had to turn the gain up on this might considerably higher than the condenser Mike, which is un, Chris. That's that's at about one o'clock. This is almost 25 now, and that's at about the same level so I can take it out of solo mode. And right now, Chris and I can have a conversation and I'll be roughly the same. Levels him. So, Chris, why don't you tell me that? What did you eat for breakfast this morning? Let's see. I think I had some granola and yogurt for breakfast. Okay, so we heard just a just a touch of distortion on Chris there, and I don't know where that's coming from, but what I want to do in that case is dial it back a little bit, and now you can hear that both of us were talking. It's a little tough with speakers in the room here, a little bit of feedback when it's not too bad, and what we want to do here is just user years to say we want to use our eyes to make sure that the level looks good on both of us, but also use or years to say doesn't sound reasonably match. You know, if if I listen, somewhere else on headphones doesn't sound like we're at the same level. All right. Someone had pot, these ones down, and we're gonna go to our third mike. Now, we're not using our mixer at all, So if we go back to the slides real quick, just to refresh that are other signal flow. Is this one which doesn't involve a mixer at all? This one we're going, I showed the wrong kind of mike a short of mike that looks like this for the micro, actually using is that shock on Mike That's over Chris's head that I've started using these recent and I found this one in particular has a great sound. And if if you're doing an application like this where the person is not moving and they're gonna be sitting in a chair, you could definitely get away with a shock on Mike. And it's not that hard to frame it. So it's out of the shot. We framed the shot super wide here, so he's in it. But if if you can tell me again the three rules audio and this time could we get this computer on the monitors. Everyone can see it here. Great. So you see the level here And when Chris is talking, what we're gonna look for is we're gonna want to see that when he was talking, Quite when he's talking quietly, it's maybe down around here when he's talking loudly, it's up here, but we want to see that he's never going close to zero. So give me a nice speaking voice and tell me about the three rules about here. Rule Number One is to use your years and your years and rule number three is to understand the signal flow. Great. So we saw we had a pretty good level here and what I would want to do now to check it. And this is this would be a great way to check your audio is actually stream to a channel, and I usually like to plug in. I have my apple earbuds, just some sort of crappy, you know, headphones or use the built in speakers. And I like to do this and take my like, my Quacker. That's what I call it the little sound. And when I listen to is I listen to the relative volume of that that volume check and I say OK, well, when Chris is talking, I want to hear that the volume of his speaking is roughly the same as that. If I'm hitting this and it sounds like my computers cranked all the way up and he's really quiet, that's something wrong. And same thing, vice versa. If he's really loud and this is kind of quiet and sounding distorted, we want to turn it down. So it's always a really good idea to check it all the way through. I also tend to run the levels a little bit hotter for streaming than you might for other applications, because a lot of times people are gonna end up watching on something like this, where they just don't have a great dynamic range. They're not watching on some awesome home theater speakers, so I tend to run the levels about as hot as I can get away with without it clipping. And one thing you can use to help with that is, you can run a compressor. Sometimes that will help. A compressor will basically catch all those clips. It will help you from making sure that you're clipping. You're not clipping your levels, but keeping them hot. So let's talk about a few tips for audio. So a big one here is that you want to start with a clean source. Many times you might be streaming from some kind of live venue and they're gonna have a P A system. So they're gonna have already the person at the front miked, and they're gonna be putting that on the speakers, and the cleanest source you can get in that situation is probably too. Just ask them for an output from their mixer. So you find the guy who's doing running the audio board and you say, Hey, can I get a line out off the mixer somewhere? And usually they'll have a couple extra outputs despair. But you want to bring a lot of adapters and converters because chances are they'll be using two out of the three of them like we are here. Like if someone said, Hey, can I grab another feet off your mixer? I'd say, Well, all I have left is my Tapout, so you need an RC a Jack, and you're gonna need something to convert that into whatever you need. So I bring a lot of converters and things and be ready to deal with the situation so you can always grab a line off the mixer. That's probably your number one Go to the second would be if you are setting up your own production, or even if you're at a place where they our aren't nice enough to give you a line off the mixer, they really have no more outputs. Then you can always try to do some sort of close mike. So here we have a microphone. It's on the clipped onto Christmas sweater that's nice and close to his mouth. Or if we used the other microphone, the shotgun. It's really close to him so we can get a nice, clean sound. What you don't want to use is you don't want to use the on board mic on the camera. This microphone here, which is on our camera. This is the camera that shooting Chris. This isn't gonna capture him very well because he's gonna be 15 feet away, and that's going to sound like it's far away. We don't want to be using that, and you don't want to be using something like this like I wouldn't want to try to capture him from this mike sitting here on the table because it's just too far away. Another very important thing. This is probably one of the most common mistakes we see people make is not understand the difference. Stream mike level in line level, particularly when you're routing or audio through the camera. So when you're out of your audio through the camera, sometimes you might do a different set up than what we're doing, which is you. Take the output of the mixer and put that into the camera. But the camera has different settings, and I think we could maybe actually get a shot at the side of this. One might be clear enough on this camera. We have some different settings, and you can see the settings for the microphone inputs here. And it says that for each import you can say whether it's gonna be mike level or line level. You can say whether or not you want to feed it Phantom power. So a microphone like our shotgun mike requires Stanton power, which means that send some actual power down the line to power the pickup for it. So you want to play around the settings, learn the settings on your camera, make sure you said it so that a you have the right kind of level. If you're feeding on a mike, make sure it's mike level. If you're feeding a line level signal, which is what's coming our mixer and make sure that set the line level and then another. Good thing here is sometimes if you're embedding audio down the SD, I like we are here their settings on your camera to determine whether or not it's gonna put it in just the lefty or just the right here. Whether it's gonna go in both years and so on. This camera in particular, you can set it so you can say, Well, I want input one to feed both channels. So that way you have stereo audio. Sometimes if you plug in to one will be pan left. When we pan right, there is a way and work around in Ustream producer you can do, which is if you end up with a situation where you have left and right audio and you want to panic back to center. You can create a custom preset and encode your stream in motto, and that'll pan them both back to center. But you want to keep an eye out for that. So let's talk about the different connection types you might use for audio. We've already made reference to a bunch them here, but first to be weaken, do audio over USB so we can use USB microphones with Ustream producer. I've used those a lot. They sound pretty nice. It's very similar to our USB camera. It just provides a little bit nicer quality over what you get from the built in mic. Also for the U. S. B. We can use a USB audio interface so we can use something like an M audio audio interface. We've used those a lot or we have ah, zoom H four n recorder. That's a nice portable camera recorder, but also it could be used as an audio interface. We can use our see Ajax, the red and white there, the yellows for video so we'd use red and white for audio. We can use quarter inch unbalanced quarter inch balance, or XLR, so we're kind of going left to right at least least sort of professional connections over here, Most professional. In the end, XLR is great. It's sort of like are equivalent to S T I. From the audio side, the connectors lock they There's three connectors in there, and that's the same as our balance quarter in show. There's a positive negative in the ground, unbalanced quarter inch only as a positive and a negative connection. We don't need to get into all the electrical engineering behind it, but what you need to know is that generally you can pick up more noise on unbalanced cables. So we're gonna talk about troubleshooting audio issues next. And this is where it's really important to know this stuff. So there's a couple different types of issues to run into. One is buzzes, hums, crackles, radio interference, stuff that sounds like that stuff is almost always an analog issue, so I'll give you a hint. Right now, there's 99.9% of issues could never be caused by anything after it leaves your encoder. We cant cause audio issues on Ustream servers if we wanted to. So if you're having audio issue, particularly if it's a buzz Hummer crackle, here's what you want to be looking at. You want to be first looking at your microphone. So, for example, that microphone could just be hitting the other microphones. Since I put him to close together, that could cause some noise there. I could be using a bad cable. And if this is a loose connection, it could crack a when I move it. So you want to try replacing your mike, try replacing your cables, and then also, if you still find you're getting a lot of buzz, is hums or radio interference radio interference when you can actually, literally here, a radio station coming through their audio, that is the worst. If you get those things, a couple of things, you can try replacing cables Sometimes. Maybe you just have a mixture which is too old you need to replace that. The other thing is, sometimes you have to clean up your power. If you're in a place with dirty power, you need to put it through a power conditioner. That's some of these issues can be very hard to chase down, But one thing to at least start is to know that buzzes, hums, radio interference, crackles. They're all analog issues, so be looking in your analog domain. That's your cables, that your microphones that your mixer it's nothing to do with your digital processing in your encoders. It's nothing to do with Ustream servers so glitchy sounds pops. Clicking these things or digital, so example would be there was an issue for a little while. Where this Mike this camera, the lodge texting 9 20 If you said it a certain way, it was capturing audio and converting it digitally to something that Ustream producer didn't like. So you hear a little like like that you're or glitchy sound might be something like where you hear repeated sounds, things like that. Those are digital problems, and so occasionally you can resolve those by by changing your sample rates. I've seen that occasion of the try Castor echoes and squealing. We heard that earlier today when we turned up the mike really loud. That's feedback that's created with a loop. So we created a loop earlier when we were picking up a mike we're feeding into those speakers. Those speakers were getting picked up back in the mike. We're creating a loop. That's what creates a squealer feedback. People say I can hear the audio twice. They probably have to Windows open on their computer. That's the most common audio issue we run into. The other one is you know, it's a nice people. Just forget that you do have to turn up the volume on the player. So you know, every every Ustream player has a volume. Ah, slider on it. Um and, uh, it looks like the space station's blue right now, but we pull it this computer and let's see, let's even get to channel It actually has some continent. It's gonna lead reports which out? So there's there is a volume slider on the ustream players. So you want to make sure that that's all the way up there and back to our slides? Our last audio issue. Oh, audio sync. So, uh, uh, Ron asked this earlier. So you're saying there's a couple ways you can fix it? One is. Can we take the screen of this computer here on ustream Producer? There's a audio mixer built in. You got a window and you go to audio Inspector when you add alive input source like I'm gonna add our audio input from our deck link here, which is RST I capture card built in here. You have an audio delay. And so what you can do is when you're looking at your live shot, you can check to make sure that it's in sync and you can adjust this delay. What I'm gonna do here is going to shrink this up a little bit so we can see both at the same time, you can adjust this delay to milliseconds up. Teoh. Think the max here is one full second. Usually, that will be more than enough to adjust your audio delay. I've also used a hardware box of this. That's something you can actually put. It has either Arcia or actual Ahrens, and it basically just loops through this box. You would put that maybe between your mixer and your try Castor, and you can dial in the delay with that. It's pretty important, particularly if you are going to be. We talked earlier, about if you're gonna be taking your show on the road and you gonna be doing production out in the field. If you get into a situation where the cable runs start to get very long, that's where you'll start to see some audio sync, delay issues and something like that sink delay box. It's a few $100 but it can mean the difference being a great production and one that looks kind of sloppy. Or people are confused because there isn't synchronization between people speaking on camera and what you're seeing, what you're hearing. We have a question on audio. How do you monitor the audio out to measure the Hamas? Sink them to make sure it's in sync. Sure show on Ustream Producer. This is your master audio here, and if you click that, it's gonna basically mute your audio. So I see no levels now because I just muted my master audio to the right of that is, this is our audio monitor, and I would recommend use headphones always because you never want to be using sort of the speaker on your computer. It's not high quality enough I'm using here. These Sony MDR 75 or six is the's air great headphones. I've used these for years of use them so long that the ear pads air wearing out until they get little black bits over many years, probably after take him off. But the's air about $80. This is a nice pair of headphones. What's nice is that you want to be using something like earbuds. You want to use a nice pair of this has a closed back. So you kind of blocks out outside noise and you get a nice, pretty loud sound out of these. So what I would do here is I would plug these into my computer. I'll plug him into the eighth and Jack in the front. And then I can monitor the audio here, and I can hear what that sounds like coming out of Chris's Mike and same thing. We have a headphone jack in the front of the try Castor. So we could monitor in another set up. We could either monitor out of the Mackie mixer or we could monitor out of the try. Castor. Yeah. Is there ever any issues with audio video sinking on the user end? Whereas you could be transmitting sending out single perfectly in sync. And maybe some of your users would appear to have something out of synch. Yeah, that's definitely as possible, particularly if someone is on a poor Internet connection. Occasionally, if they are having a lot of buffering on their player could be possible that they would experience audio sync issues. Usually those things would be it would snap back into place. So if they refresh the player and kind of catch up where they're out in the stream, additional audio questions. Any audio question from the chat room that I had a question about routing in terms of best practices. When you're using multiple cameras in there, do you set a master layer under it that has the audio? Great question. So there's two different ways you can do a couple of ways you do. But let's go a little bit more in depth in audio on Ustream producer. So the way I used to do is I used to do a master layer with the audio on, and I would add audio shot like this. And so, um, let's say we want to add Ah, the built in line input as an audio shot here, and you could run that as a master layer. I don't really like doing it like this so much anymore because I realized a better way to do is open up this audio mixer, and so that's from window, audio inspector, and I just like to add it as alive input. So you go here and you can add your your live input right here. So right now, I added my deck link as audio source or what that's gonna do. It's going to take the audio coming down. That s t I cable, and that will just be live all the time. Each shot can have its own audio, so you have to right click on him and see what audio is selected. So what I would do is I would go through here actually in turn off all these audio sources to make sure that basically when I'm switching, it doesn't ever switch the audio that my audio is completely disconnected for my shots here. The only exception here would be that when I play my video, if my video has sound built in, then maybe I would want to add Ah, I would want it to play the audio from that video. But actually, this is a good example, because here this video, this was our helicopter ride that we took and it didn't have any sound. It was in a soundproof cabin. So there's like a tiny bit of sound, but not much. So what I could do here is I'm gonna add a piece of music, so I'll do add music shot. And I'll add this here MP three file. And now that I've out of this music, I can click on this shot, and I can choose that this music will be the audio source. Basically, when we're on this and you can see the levels there now it's it's playing that music file while we're Ah, while we're using the video there. Do we have an audio output from I don't know if we can take this or not. Um, so we could hear it through the speakers here. I forget if we hooked that up or not. So in this set out, basically, when we switched to the video, there's ah, from all right. Okay. Well, that's okay. That's fine. We can see the levels here. So here we can see with the video shot that that when I switched to it's gonna play the music file. We can see that. And then when I switch back to Chris's shot here, um, hold, I gotta put it Auto live modes Let's go like this. But I switch back to Chris's shot. We're now just picking up from his mike. You can see that the audio levels. So, Chris, tell me something in that Mike front. I had a great lunch today. Everybody else in the right way. So now we can see that that his audio level is working S o. That's how I would do audio is basically I go through all your shots, make sure that, uh, for the most part, they're turned off. Unless you have some audio source that you wanted to be on for. And then just add your single audio source as alive input there additional questions still like a little confused. So I'm sorry. I'm just confused on how that got added. Is that added to all your live shots now? So they so it's actually if you do it here in the audio mixer, it's actually independent. So I I didn't know this until recently, so I used to always run it as a separate shot, but it's actually independent. This is a live input, will always be active. And it's it's disconnected completely from the shot. That's the greatest thing this is worth coming. Yeah, This is why you should read the manual Terry number. The thing I said earlier about really manual. These are the things you learn. So I'm glad you learned it here. The questions in the chat room on audio. Okay, Steven. First of all, for Mac lover, one more model s no. Is Steven really been athletes? Younger brother, I think the answer is no. Let's take some audio questions. Robots. New new new robots New NYC New York City Saying I always get an echo while headphone monitoring and trying to bring in a Skype feed via death. Stop presenter. How do I fix that? Okay, good question. So I think the reason why you probably was getting there's a couple reasons why he could be getting echo. But one thing would be, um, to make sure that you check on all your shots here to see where you're bringing in audio so you can click on the gear where or you can right click anywhere in a shot and just double check that you only are bringing audio where you want it. The other thing would be to make sure that in Skype you you definitely use headphones. That's super important because Skype has some automatic sort of feedback Echo cancellation stuff built in. It doesn't really work, particularly for anything Mission critical like this. So what I would do is I would route. And, uh, if I was, if I was broadcast on this computer, I'm talking to someone Sky. I would wear headphones. They can hear me. I can hear them through the headphones. All you need to do is select audio capture audio on that desktop presenter thing, and you should only got their audio. And you should not be getting their audio back out of Skype or your own audio back out of sky. If you are, there's a couple other possibilities. One is that perhaps they aren't wearing headphones in there. And so what's happening is basically, my audio would then be going to their computer, getting picked back up through there, mike and coming back through. So make sure that people on both ends air wearing headphones. That was one of the things we saw in Leo Laporte earlier, he said. Definitely all their Skype just have to wear headphones. It's a must Ah, the other possibility is if if you add two of the same shot and you just not paying attention, there's a couple different places where you can get echo. But for the most part, it could be solved by just making sure that everyone's wearing headphones and make sure that you're only bringing the audio source ones. Great stuff. Question from Centerville when at a remote site, when they where there is a mixer and sorry, whether is a mix and all I have is a laptop with no audio input. Is there a good USB device? A good solution for that? Yeah, absolutely. Actually, I mean, one thing is you can use the audio input if you can use like a Nathan's Jack, and you could basically do the reverse of what we're doing here, which is, I could I could take the output of my mixer and then have this going to my computer on the line in. But as far as USB audio interfaces without recommend, if we can, if we can pull on my computer here, um, B NH photo video is a great place, Regan vile sorts of stuff. I tend to go there just to look for stuff and we buy some stuff from there. But if you just go here and typing USB audio interfaces, you're going to find all sorts of things. And almost all these will work with Ustream producers. There we go. So here's I'm audio. This is sort of They start at about $90. Here there's a $400 AM audio one. I'll see if there's some other brands here. All the M audio stuff is kind of usually the cheaper options. Here's one from art. Here's pile Pro. All these types of things could be used to route audio over USB into your computer. So it's nice about these again versus just the line in is that these oftentimes will have a XLR input on them. They'll have gained control, so you're able to plug in different types of cables. Then you're able to get that in on USB, and many times it's gonna be a lot cleaner and better level than what you've got in the line in Jack on your computer. So if you're streaming from a laptop, I definitely recommend looking at audio interface USB audio interface, and Donna was asking if producer allows audio plug ins like a compressor limiter. Producer does not allow audio plug ins. It's a great feature. Request eso I will pass it along, Teoh, the people who are responsible for developing for it because I would love to see that myself. So the only option you have now is basically to put a hardware compressor in line, okay?
Class Description
Learn how to connect with your customers, employees, and colleagues in real time with this online course led by Ustream Senior Product Marketing Manager Alden Fertig. Used by over 15 million broadcasters including creativeLIVE, Ustream's powerful platform is built for dynamic, live conversations with new and existing audiences.
Over 8 hours of live instruction, Alden will cover everything you need to know about broadcasting on Ustream. Whether you're streaming to 3 people or 3 million, Alden will show you how to stream live using only your laptop and an internet connection. You will learn essential tips and tricks, including audio and lighting best practices, adding guests via Skype, and incorporating videos and music during your live stream. Then, creativeLIVE Co-founder Chase Jarvis is in studio to discuss the importance and power of live broadcasting.
This course will teach you how to plan, produce, and record a seamless live broadcast.
Reviews
Insanely awesome and super informative. I've been streaming for years and I still got some fantastic takeaways.
Rich in information and explained in a clearly and simple way. Alden Fertig and the team at CreativeLive are passionate about live streaming and go the extra mile ("25%") to make it look good and sound good. It took me three days to watch all the videos and it was worth it 100%!
Thank you, Thank you, Thank you CreativeLive and Alden Fertig for giving this course! I have been wanting to create a Streaming website for Online Education in Spanish and this is just what I needed! Very informative and I am so pumped and excited to get started.