Fundamentals of Live Streaming
Cameras for Live Streaming?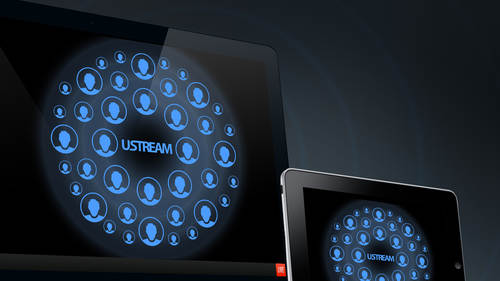 Fundamentals of Live Streaming
Cameras for Live Streaming?
Lesson Info
Cameras for Live Streaming?
So before we do that, let's pause. And let's talk about everyone's favorite subject, which is what kind of camera should use with the Ustream. Or sometimes people ask us. And they say, Does this camera work with the string and the answer that is usually well, it's not really. Most cameras don't work directly with Ustream, usually have to plug them into something else. And then that thing works with Ustream. So the first thing to know about cameras, the first thing to know is, Here we go, the different types of camera connections. So we saw a USB camera connection. USB connections are great because almost every Mac and Windows computer has that connection already built in on it. You don't have to install the capture cards. Next step up would be something with an analog connection. That's actually what we're using on our try Koster today that's a component video connection. Those red green blue cables up from that is HTM I HTM I is interface that was really designed for home theater, and...
but it's become very popular for cameras because it's most of the cameras with H Empire cheaper than the S T. I cameras and I don't think here we're using SD I cameras on dso The final one is S T I s t I is definitely the best. And from my experience, if you can afford and work with SD I you want to be working in S D I. And the reason why is because you could do super long cable runs so you can run like 100 feet from the back of the room all the way up to the front of the room. No problem. Another big reasons because the connectors lock and another big reason that I found at least working Rachel demise that it's a lot less finicky like as long as you set the connection right on both ends, it just works. HTM I again was designed for a home theater and has a bunch of weird copy protection stuff. In a lot of times, there's weird stuff where you have to kind of unplugging on one ahead and plug it back in and turn stuff on and turn it back off again to get it to work, not say the HD. My doesn't work, but what we're gonna see when we go visit a couple of professional studios is that they're either using SD I or what they're doing is what we do at our studio back at Ustream, which is we go HTM I two s t I on and even that conversion makes it easier. And then you have nicer cables that you can run longer. So starting at the left and going to the right was sort of our cheapest, easiest option USB USB camera we talked about already here that we have in the desk is the lodge Texi 9 20 We recommend this thing all day because it's $80. So even if you end up deciding that's not the camera for streaming, this is like an awesome camera that you could just use for Skype or I'm gonna shoot your kids on and at some point with record it into your computer. It's just really easy to use. One thing that Kobe of asked us is, if you look at it officially, it's only for Windows, but it works totally fine. And Mac, we use a Mac all the time. The only difference is that there's actually drivers for Windows, and they give you this little control panel which may or may not be useful. I think the control panel allows you to kind of put funny hats on yourself and stuff or turn yourself into an alien. It has some cool motion tracking. I've never personally used that for streaming, but you get that if you use it on Windows on. But I've heard even for Mac, there's some third party drivers. Or just it actually is what we call class comply in which you can plug in and it just works automatically. Know drivers needed next step up would be something like a consumer level HD. My camera, um, were picturing Hear the Cannon Vic CIA h f r 400. I never understand why the camera manufacturers can't come up with more clever names besides the random combination of letters and numbers. But one thing they do do with cannons at least, and most of the other brands do this is that they sort of have these Siri's. So with cannon, the Vixie a Siri's is sort of like they're cheaper, sort of consumer up to pro Sumer level. Mostly they're HD of my output cameras. We had an older one called the H V 40 when we visit Leo, report studio. Later, you're going to see he's using the H F G tens. I think they are G 20. This one is about $200. That's why I pictured it just because it's so cheap. And I think we're actually using one here today s Oh, there's an overhead shot that we go to and breaks. And there's one up on the rafters there. The people in the studio audience should be able to see that. So that actually I believe is a cannon Vic CHF are 400 s. So it's a good example, even though the rial cameras were using here quite a bit more expensive than that guy there again, Chief cameras Do you have a place in your productions? Because a lot of times you may want an extra camera. And when we visit Leela Port Studio twit this week in Tech studio, where you're going to see they did, which is really interesting is they decided? Mawr cameras are more important. So they went for cheaper cameras, but they have 40 of them, so they have. Rather than buying $5000 cameras, they bought $1000 cameras and bought 40 of them. So it's an interesting approach and you can get a great image out of a lot of these HD my cameras. What's really nice is that cameras have gotten super cheap and when it comes to streaming, well, you want to pay attention to is a couple things. One is that you can get a clean output from your HD my camera. So one question that comes up a lot I'd be surprised if it isn't in the chat room right now. Is can I use a DSLR for streaming? And the answer is yes, some of them. But some DSLR cameras will not give you a clean output on the HD of my they're gonna have a bunch of, like, status things in a battery meter and that stuff. So you want to make sure you get a clean output from your HD my and then you also want to make sure that you know you're getting a high quality output, and with some cameras, you're gonna pay a lot of extra stuff for the recording features, like what formatted records in or what kind of batteries that as, or things like that and if you're streaming, that stuff may not matter to you, but you want to pay attention to those things and see which camera work for you. On the higher end we used in our studio the Cannon C 100 which actually is based on sort of DSLR still cameras, it's, Ah, the candidacy 100 The reason why I can't and made the C one hundreds because so many people were shooting video on Canon five DS and seventies and Canon five DS and seventies. There actually a still camera that just became enormously popular for people to shoot documentary on because you could put these great lenses on it. You could get an awesome picture quality and people started shooting video on them. The only problem is when you start shooting video on a still picture camera, you ended up with these crazy Frankenstein rigs because you had to, like, hook up in external audio recorder because it wasn't built for that and you had to have the shoulder mount. And you also had one issue, which was, if you did these fast pan shots, you get a rolling shutter effect. So Cannon made the C 100 is sort of the video, the video equivalent to a canon five D or 70. We love it. This is the first camera I use personally where I noticed. Like, Wow, this is a big step up from everything I use earlier. This camera is also $5000 for just the body and then you have to pay for lenses on top of that, so there is a difference in what you pay for it. We know we can look at an $80 camera up to a $5000 camera. On the right is Ah Canon Xa 25. That's about 2500. And that's also a nice camera. You get a nice image out of that. One of the things that's nice about the accident 25 is that does have an SD I output. So if you want to avoid having to do the HTM ID S t I converters, which are these little boxes that a lot of people are using that does have a direct SD I output Final cameras show you is the Panasonic HDX 1 70 were using three of them here today for our demo and this camera. It's actually discontinued, but they have, ah, slightly different number and letter combination. That's about the same thing, and this also has an SD I output. It also has an analog output. We've used these cameras a lot. We like him eso these air, all some different options. But I think what's really important to realize is it's not about the specific make and model of the camera. It's really about. What is your budget? What do you trying to do with the camera? Do you only want to stream live with it? Or do you think you may ever take it out and do some recording with it and really going back to our connections here, thinking about which short of workflow are you in? And how are you going to connect this camera to your computer? Are you trying to use a laptop? And if so, then you're gonna be limited in what sort of connections you have. Are you using something like a try? Castor? Will this try Castor that we're using here today on? Lee has analog connections, so you could only use analog cameras with it, so you need to think about how your camera's gonna work with your other equipment and and what your budget is final recommendation on cameras is by one of them. Don't buy all three. I've had someone call me up once ago. Well, I already have four These so we have to make him work. And I was like, Well, I don't know what to tell you, because that camera, for whatever reason, wasn't working with his set up. And so by one, tried out. Make sure you like it because we have some other cameras. We've tried that, you know, they're not bad cameras. They would be great for something else. But once we tried them for streaming, we said, You know what? This really isn't like. We wouldn't buy another one of these. So I definitely recommend that you buy a couple of different ones. There's places where you can rent gear, so that's always a good option is to rent a camera. You can also do things like rent lenses. Borrow lenses dot com is a place where we've rented lenses from before. So one of the things we like with that candidacy one hundreds and as interchangeable lenses so we can use it for streaming, But we can also go out and shoot a documentary style little case study or something with it. Or we can go film something that's not necessary, Livestreamed and we can interchange lenses on it. So once you have your camera, you have to connect that to your computer. And that's what we're doing here today with our Mac pro. So there's different capture cards for live streaming. We're gonna look at the black magic ones. There's a bunch of different brands. We're looking at black magic because these air some of the cheapest one, some of the easiest to get and they're the ones we're using today. So for black magic, there is the intensity. Siri's intensity is for HD my capture. We have one of those in our computer. We're not using it today, actually on. And then there's also picture on the right. There is the Black Magic intensity shuttle. The black Magic intensity shuttle is thunderbolt out. There's also a version that works with USB 3.0, we've used a Thunderball one with great success. The USB 3.1 really reviews and read the manual carefully because basically what they say is It only works with certain chip sets and certain motherboards, so it's not. We would have to hesitate for a full recommendation on the USB 3. Just because it's a little bit trickier than the Thunderball ones. Most Mac computers have Thunderball ports now. It's a great high speed way to transfer data, so it's a really excellent way to get video across. And that intensity shuttle has HTM I input. It also has analog inputs, so you can get either those signals into your laptop. We're using the back where Mac pro today. A intensity. No, sorry Black Magic Deck link. And that is an SD I capture card and we're taking a signal out of our Panasonic. We have an SD I cable running from this one over here. This one has an SD I cable. I'm shooting Kris in the corner. So we're coming to you, Chris, in just a minute. So RST I cables running all the way around the back here, and it's coming into the back of our computer. And again, I'd recommend if you can afford it. And you want to be serious about your production. Really? Look, it s the I. It's the most professional type of connection you have. Ah, a friend of mine who does Ah, a lot of production and he does some writing for streaming media magazine. Shawn Lamb. He said, I don't want HD my anywhere in my workflow. He doesn't even want HTM ID S d I converters. Most people are doing the HTM ID S t I converter thing Onley because there's so many more cameras available with HD my out. And if you're only running the HTM I cable from your camera down to here and then you're going into a converter, it's not a big deal. That's what we do with our C 100. But SD I is really considered to be the most kind of robust connection. We'll switch here to our Mac Pro. So now we're gonna be looking at Ustream producer Pro. So this is the pro version of the software. And before we do it, I'm going to see we have any more questions, jacare questions. Now we to ask questions about some of the different cameras, etcetera, and I know we're gonna be getting to some of these later on me. People are asking about would be possible to use to thunderbolt camera cameras and use the software. Is the switch, for example, Show to thunderbolt cameras? I haven't tried it myself. Someone told me that it works great, but then when I have tried, it hasn't been so great. I would strongly recommend to you If you want to get into multi camera switching to consider a full size tower or consider something like a try Castor, you can do it on a laptop. I've done it with USB camera and a thunderball, one that works great, but I think you have to sort of consider what the computer is designed for. And laptops are not really designed for a ton of simultaneous ah, high throughput Io. Where is that's where a full size tower comes into play? That's why we're using a capture card here. A PC IE Capture card, because that designed for fast data transfer to the computer contestant got lots of other questions about topics that are going to be coming up later on so way we'll save those for the right sections. But don't forget Ustream, Jeff and New Stream and er, both in the chat rooms today and they're helping out answering the questions as we go along. They're trying to work out which color they're gonna be in right now, but they will be in a separate color and then you'll be able to ask them questions as well as we go. Thanks. Oh, And speaking of speaking of Ustream, Andy, there was one other thing. I want a demo from our laptop. So let's actually go back to our laptop because you're gonna hear a lot of people in chapter and talk about this if I forget to do it. So one of the other things we want to show is adding a Skype call to our broadcast. So this is quite common. People say, Well, I want to host a show with someone else who is in a different state in a different location. You're going to see it at the report studio later. He does this all the time, almost like probably 90% of their shows have some sort of Skype guests. And so we're gonna show you how to do it here. So what I'll do here is I will shrink down my window a little bit because I'm gonna use desktop presenter again. And this time I'm going to do it on this actual computer. So I'm gonna open up Skype. My colleague Terry, and he promised me that he's gonna be ready for my call. Terry, you got video for me? Poland. All right, turn that on for me. There we go ahead. Sorry. So So we have Terry now dialed in on Skype. And what I'll do is ah, When I exited a Skype, it'll give me this this little window, and I'm gonna capture this window over here, allowed a new shot, and I'll choose. I'm gonna turn off, Terry. Just so you know, I'm gonna turn off the audio because I don't have headphones, and it could be a little bad for feedback. So if you do this yourself, do what you see Terry's during which is wear headphones, wear headphones. Trust me on this one, it's gonna feedback. So what we're gonna do is just since I don't have headphones and we didn't we didn't want The audio is in the most important part. Terry and I will just wait back and forth. You see that? The audio's working. I'm just gonna mute it now. I'm gonna launch desktop presenter here in my shots and I'm gonna choose this time new local desktop presenters. So I'm capturing over the network Chris's computer, and I'm also capturing my own screen here and ask me what I want to capture. Don't want to capture the full screen or just one window. So I'm gonna choose here window, and then it's gonna ask me which window I want to dio. I'm gonna choose Skype and I must say, current call. That's that small little window. And now we've zeroed in on just that. That that window Terry there right here is a small check box that says Capture audio. So that's the way that you can capture his audio into the broadcast again. I'm not really damming the audio part right now, but all you do is check this box and that will allow Terry to talk as well in the broadcast. I go back here now I have to add that shot I just created and it's called local desktop presenter. Zero shot and there's Terry. Now. Terry is part of our broadcast. So, Terry, your your live to the world. Well, now you're not because I stop streaming, but you would be hit stream. So there's Terry is part of our broadcast in the same way we showed earlier the picture in picture with with the power point and myself, we could do the same thing so we could put Terry and I on screen at the same time. So let's do that. So I'll do change template here, do side by side. And now I can ah add myself as source B. So now Terry and I can talk to each other on the screen. So that's it, Terry, thanks a lot for ah, joining us. And now we're gonna go back to our Mac pro and we'll show some or advanced usage of Ustream Producer Steve about how to do that. So you got in there first old example, a type of place where you probably need to be skyping in the shows from I had a friend who lived in Iowa, and he was eventually called into a radio show because he said, every time they're like, you know, if you live somewhere like Iowa, that's always the like. It's always the state that's like, you know, consider to be the middle of nowhere so but I was. Steve will dial you in for a future show on Skype so you don't have to be stranded in the middle of the country were here in San Francisco and you know, it's it's one of the things that's definitely been awesome about Internet Streaming is, of course, is bringing the world closer together. We have people doing shows from all over the world, I heard you say earlier, someone's joined the chat room from Jamaica. We have people that stream from all different countries. And again, it's very easy to do a show now where you can, where you can have different different locations brought together. Creativelive actually has two studios here and two studios in Seattle, and the way it's presented the Web, you won't even really know their different places because everything could just be streamed and you can even run all of them. At the same time, you can even talk back and forth to each other.
Class Description
Learn how to connect with your customers, employees, and colleagues in real time with this online course led by Ustream Senior Product Marketing Manager Alden Fertig. Used by over 15 million broadcasters including creativeLIVE, Ustream's powerful platform is built for dynamic, live conversations with new and existing audiences.
Over 8 hours of live instruction, Alden will cover everything you need to know about broadcasting on Ustream. Whether you're streaming to 3 people or 3 million, Alden will show you how to stream live using only your laptop and an internet connection. You will learn essential tips and tricks, including audio and lighting best practices, adding guests via Skype, and incorporating videos and music during your live stream. Then, creativeLIVE Co-founder Chase Jarvis is in studio to discuss the importance and power of live broadcasting.
This course will teach you how to plan, produce, and record a seamless live broadcast.
Reviews
Insanely awesome and super informative. I've been streaming for years and I still got some fantastic takeaways.
Rich in information and explained in a clearly and simple way. Alden Fertig and the team at CreativeLive are passionate about live streaming and go the extra mile ("25%") to make it look good and sound good. It took me three days to watch all the videos and it was worth it 100%!
Thank you, Thank you, Thank you CreativeLive and Alden Fertig for giving this course! I have been wanting to create a Streaming website for Online Education in Spanish and this is just what I needed! Very informative and I am so pumped and excited to get started.