Fundamentals of Live Streaming
Conversation with creativeLIVE founder Chase Jarvis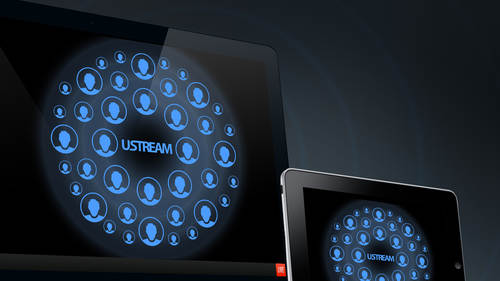 Fundamentals of Live Streaming
Conversation with creativeLIVE founder Chase Jarvis
Lesson Info
Conversation with creativeLIVE founder Chase Jarvis
speaking of running a 24 7 streaming television station. We're here creativelive, and that's also what Creativelive does. We're so happy to be here today because it's awesome to be able to teach a class here, and we're gonna introduce in just a minute. The founder of Creative Live, Chase, Jarvis and Chase. Not only is the co founder of Creative Live but also host his own show called Chase Jarvis Live. We're going to speak with him about what his experiences are streaming and why he decided to start creative life. First, we're gonna look at a video which explains that pretty well, which was sort of the genesis of Creative Live and what it is. And then we're going to speak with Chase, Jarvis Chase Jarvis. I'm proud and happy to announce today something I've been working on. My good friend Craig and about 20 other town, the people it's called Creative Live. It's creative classroom. It's broadcast live online worldwide. It's free to anyone who wants to tune in. That's right. 35 Creative ed...
ucation. Wait hands like some of the biggest names and nationality instructors in photography film A. We've got software education for in designs Photoshopped, Dreamweaver, aperture, light room and more. Their programming classes for IPhone Android. And we're adding classes all the time. If you miss a clinic, you want to be able to refer back to class you already took or you see something The archive that interesting. You can always purchase and download those courses at any time. That's how we offset our cost for all this free education way. Hope you download it, but it's not essential to the deal. Put him on your IPod, your computer, your apple TV wherever and whenever you want to watch. You've got the creativity in the motivation to learn. Now sign up a creative life dot com Polish those skills and go out and make some. So all right, we're here with Chase Jarvis. I'm magically appeared. Halftime. Thanks a lot for joining my pleasure. My how far we've come as well. So you know what I want is I want to talk about past, present future. So how old is that video? When did you make that? When did you start creating? I was a small child back when he made that video. Um, no, I think that was in the spring. So I think was April of 2010. So we're coming up on maybe three years nine months ago. It feels like 3000 years ago, to be honest with you, because there's been so much has happened since then. But it also feels like yesterday. So and Prior Teoh starting Creativelive. You're an accomplished photographer. You had done some educational set. But how did you decide to take that to the Internet? What was what was the thing that was like? That makes sense. We can We can do these classes and we can do them live on the Internet, not just not just put up, you know, some little YouTube tutorial, but, you know, do an actual live in class. That's a great question. I couldn't answer that properly without my co founder Craig's wants in here who can't be here today. But he would be fitting right in this little look right here. It was a vision that we shared together over some time. My personal experience was I quit everything that everybody else wanted to do to pursue my life's dream of becoming a photographer. So I dropped out of medical school and a PhD in philosophy, basically the things that the world told me I needed to do, and and when I did to follow my phone, my dream of being a photographer, there was no education. There's no options other than going back to school. And I didn't find that the traditional educational environment, although I was, you know, had got a degree and a lot stuff and had a lot of college experience. It didn't really meet my needs, and I kind of out if I was ever in a position to change that, that I would loan behold, kind of in corresponding parallel paths. A good friend of mine named Craig Swanson, who ran a great tech business in Seattle, supporting all the creative entrepreneurs there. He was thinking the same thing along the lines of How could he translate what he was doing in technology to something was scalable. It was good for the world. We've been friends for 10 years. We started talking and lo and behold, basically the fruits of both of our experiences came together to create creativelive again that the audience that I had developed over the course of sharing information is I. That's basically how I, um I guess put my myself on the map is through sharing my journey of becoming a photographer. And in that process, I realized that there was millions of people out there that were just like I was that I wanted to learn something, but had no options. So Craig and I got together. He's got all the tech savvy stuff and had the brilliant model of being ableto allow people toe watch for free without any sort of commitment. And only by if you wanted toe on the course and put that that Ah, in a dirty, gritty garage in South Seattle, he would they would look nothing like what you're sitting in today, I promise. On and along the whole that worked. So So you, your photographer and it started out. It was a lot of photography classes. You know, these things closely related to photography. So lighting, and then how to edit those photos later in photo shop. But now you guys have expanded. I mean, I know there's there's a class in the other studio today about email marketing. I just accidentally walked into that class was going in here. So what? What what are all the subjects you guys were doing today. Obviously, we're doing a class about live video streaming, but you're doing, I think, some Web programming. The short version is we've got five channels of 24 7 education that any time in the world, if you have access to Internet connects, you can come here creative life and that's photo and video where we sort of have our roots are in design. So that's, ah, you know, design, art, anything that has to do with the graphics. There's a lot of, um, basically, we're looking to really expand that in the not too distant future. Um, music and audio is a recent, reasonably new category for us. We're going into that, Um, and we've had a lot of live audio streaming classes in the last 23 months. We've got award winning DJs coming on. The maker and craft movement are both really interesting to us, you know, makers and three D printing and then the crafting world on business and money as well, because we feel like all of us creative entrepreneurs, we needed to be Oh, yeah, and you know, and it's both for Teoh. Educate the creative entrepreneur in how to run a business. But also the idea of entrepreneurialism is so creative in and of itself that we couldn't leave that out So again, those five channels that are always broadcasting, um, and that's basically the routine. You can come and watch any time you want for free. And we did start in photography, but it was always the vision toe. Have something much larger and knock on wood. Uh, it's coming true. So I think those roots and photography one thing it really showed throughout all the classes because you guys have a great aesthetic care. And that's one thing that we have a lot of people, a lot of people use Ustream say, You know, I want my stuff to look as good as creative life. And one thing I really like is that there was this association with the Internet. First, I think that, you know well, everything on the Internet was going to be just like cats and a low grade Web. And, you know, I think it's really interesting when you guys were doing here, because it's an interesting blend between you're using what's good about the Internet, which is that Hey, we can have you in the chat room. We can make it more interactive, and we can produce content. That, you know doesn't cost is much, as you know, a major studio production. But at the same time, we have a great aesthetic and it looks as good as as television. So what advice do you have for people in terms of how can you make sure that you know how much time you you're doing something that's like the Internet but is yet, you know, doesn't have that doesn't fall into that trap of looking like a low budget bedroom to tour here? Is it okay if I kind of go off a little bit on this because I really, really important thing to consider? Well, for one, it's sort of ironic that the CREATIVELIVE was launched directly across the street from the, uh, basically the Channel five affiliate in Seattle and crossed King five, and they've got satellite dishes and helicopters and maybe under no 80,000 square feet, we're in a little 12,000 square foot building right across the street, and yet we reach a global audience on a daily basis, and the fact that we're programming using tools that are now five thousands, but even just five years ago was $105,000. There's all kinds of technology stuff that play that makes it possible. The fact that we're broadcasting in on the Web doesn't actually incent us to do things poorly. We want to make a difference, and we believe that that television and the Internet are refusing. And why not be ahead of the curve and put out stuff? A. I'm an artist, so it's mission critical for me. I don't want to put my name or I don't want associate with anything that I don't feel like is a really high quality product. But I think if we're talking to the folks out there at home who are thinking about their own broadcasts, if you put just 25% extra effort into the broadcast, the results are actually a lot more than 25% better because the audience it does tune in, they see that you care. So there's a deeper respect in an engagement for the product You mentioned my life show Chase Jarvis live. We shoot that in black and white. It has a is the first black and white streaming channel on ustream, and it there's a real resident aesthetic that people recognize. And so when you're thinking about building an audience, or when you think about your own broadcast, having a consistent aesthetic, something that you strive for, the set a high bar for actually does matter with viewership. Of course, content is, you know, is the core of what it is that you want to put out. You want to add value to people's lives, but making it look better. And that's not just a it's not just window dressing. It actually helps people recognize your content, understand it more easily and want to come back for more, which is ultimately one of things that we're doing here, in this case, even pay for. And that's another thing that you guys have done that unique is that and we've talked about this lot. Ustream is that people think, you know well, I'm going to do some how to pay per view content. Well, it's gonna be 99 cents, and what we've found is like Well, you know, there's a barrier. People have this mindset around free right, and there's a barrier, which is like, Well, I'm not gonna pay anything for anything. But as soon as people realize, well, it's of some value, you might as well put a price on it. That's not 99 cents, because these classes you guys were producing, like you said, if someone took this out of university, they'd be paying. I don't even know how much they're paying 400 something dollars per credit, each classes for credit. So, you know, Yeah, it's thousands of dollars and you're offering them. I think most of classes air maybe around $ some 150 something like that. And so you found that people were actually willing to pay for that quality. And I think that obviously people aren't gonna be willing to pay $100 to watch a bedroom tutorial from a kid messing around, trying to figure out to use the software they will pay for good quality content produced in a professional way. I mean, I think we're hopefully we're an example. You guys came in. There's people all over the place. I hope you feel like you're having a high quality experience. I think that that we take it seriously on that has manifested throughout the product. It is there is a correlation between quality, and people behave willing to pay for it now. At creative Lives I mentioned earlier, my brilliant business partner, Craig came up with the idea of the Supreme Yamile that anyone in the world can watch for free while it's live and you only pay if you want to own the content and watch it later. But notwithstanding that the idea that people are willing to pay for a very, very high quality thing, it's not just high quality fluff, though I think we need to, you know, again, if we're talking to folks in there in there ah, here in the incident audience or at home, like what can you do to add value? That's really where this sort of understanding of a fair exchange of money comes in and that it is well produced. It's sort of it's almost a requirement because of being well produced also means you're organized. You start in time to stop on time, and that's part of what people expect when they put down their credit card for or something of value. So so what do you see the future of creative Live for the future of chase drivers? Like, what other things have you not accomplish yet? That you want todo again? Think biggest over your professional interview is the biggest open ended question ever. Uh, well, I you know, we've been in business here creativelive for a few years. Uh, three and changes we talked about earlier. Chase Jarvis life has been going on for the amount of time they sort of, uh, launched similar, uh, times on the calendar back in 2010. I'm looking toe overlap those as much as possible. There's a lot of the people who have been on Chase Jarvis live, come to create of life. And that's part of the thing that I feel like I was recently interviewed by Forbes and they said, What are the technologies that you're paying attention to and the first thing I listed of to I think those two, maybe three, but two Number one was life streaming Internet. And that's not just because, you know, I'm a partner in a live streaming Internet company, but because I really feel that there's that's one of the things that the Internet affords is this now accessibility connectivity community and the fact that that when you most people who out in the world or who may not understand a lot about live Internet, they don't really. I know what they're missing until they participate in it. So, as an example, take a guy like Tim Ferriss, who's a dear friend of mine, a big fan of his work. Yeah, he's super super good guy. He's broadcast from a studio before. Personally, uh, he came on my live show, mostly because it's it's 90 minutes just talking, and we're able to communicate a lot of information and short amount of time. And he was like, Yeah, sure, I'll come to your podcast thinking as a friend, you know. And so he sits down and saw over the course of 90 minutes that his name was Retweeted. 10,000 times that there were four cameras on dollies and tracks, and I mean, that's not required, but it just gave him this sense when we were able to communicate in real time with people on every continent. And we do have customers your creative live on in Antarctica. So, like literally in real time that just blew his mind. And so it's easy to move someone like Tim, for example, or a guy Kawasaki from that first experience, where they don't really know what live Internet means into an environment like this creativelive environment, where you're talking to these guys over here who are talking to the world, we've got a live in studio audience, and the level of sort of the dynamic nature of the broadcast just really gets escalated quickly. There's lots of possibilities that are opening up with that because you don't have to be relying on a TV studio to buy into your pilot and say, Well, you know, we're getting the ratings that we need or not you can grow from the ground up, and if you have content, that's worthwhile. If you can build a small following, you can grow that. And the other thing we see is even people I think. I think Tim actually has his own TV show. I saw Pilot does this experiment, but even with that, you know, he he I'm sure that guy has so much content that he could, you know, produce even way more than what they're gonna allow him to do. in a tightly edited TV show. So it's nice here is that you're not limited to just an hour that someone would give you on a major network. You could create content around that. We an example earlier where we showed a dog show It's on, it's on cable and you can watch the finals. But you can't watch every single breed and you can watch it from 10 different cameras. But you can do that on the Internet. There's all this flexibility. I think we hold the clothes off the Emperor like now. What people want is they want to see the making of that. It's ironic to anybody that we're live stream in class, about life streaming like the meta component here is just I love it and the same thing. I mean, the same is true. You think about what we've done with like live Internet broadcasting, for example, is we've taken away a lot of those constraints now, in some ways the constraint is a nice thing because it gives people set of expectations and there's a package that people can come in and and like consume that being said, a lot of people in the world. They love the story about the story, the story behind the story or alongside the story. And that's to do it inexpensively but robustly and in a high quality way to be able to broadcast what it is that you're doing. I mean, Leo, you know, I think I just saw you guys were running his stuff and he uses you guys. You may see the cameras were running for a long time before the show. During the show after the show, you can always sort of companies like the Eagles get Eagle's Nest is sitting up there. You guys go look at the Eagles. Um, but that idea is is, ah, hunger that cultural Culturally, we've sort of adopted. And again, I can't I can't overstate how valuable that is for the people who are interested in tuning in to get even mawr content. This is the perfect vehicle, and it's not something that's allowed foreign TV. Tim, you said it earlier. Tim is highly constrained to 22 minutes. Ah, television show and you know, a lot of people, lot of editing a lot of drama in order to package that here. If you can have some sort of a hybrid of both those things, which is what I recommend if you guys were going to be broadcasting, have your show your thing. But put some put some stuff on the edges from Buffer. People love that stuff, so we'll see any speaking of it being interactive. Seems any questions from the would be it would be horribly ironic. We didn't take any questions. We also applies to the audience here, So I like before we wrap up. Like, see, if anyone has any questions, just get started. I don't know if you have any questions on the chat room. Just great questions. Has always been chases. Guest with us. Always great to see a trace on your say so. Is there any possibility of getting creative life onto the networks? Are we moving in that direction? Wow, that is very insightful. Do you work here? I think the future is really, really open for creative life. We've got a lot of opportunity coming at us all the time, and that is specifically because the people out in the world pay attention to what it is that we're doing. And we wouldn't be here. We wouldn't be putting out this content. If it wasn't something that was valuable to the people who tuning in so again, we always have a lot of opportunity inbound. Um, I think it really is an interesting I found that interesting when the cable stations started buying the networks about 10 years ago. You know that NBC was starting to get purchased and they were the small one in the equation. And now looking at broadcast is a potential like syndication of our live Internet show has opposed to the other way around. I think that's that's really, really interesting. So, um, I don't know if that person could see the future or not, but it's a great question. I think we're always we're always interested, so we'll see where that takes us. You have a question? Yeah, we have a question here from a sand Lillehammer, Norway. All right, and they want another region. So this is a good connection here, see what I mean? We couldn't do this. Just hold on one second, Hijacked this. You can't do this on television because there's this to screen thing where he's really distanced from. He's watching the Olympics, and he's trying to tweet with the hashtag and in the one screen environment he's He's there, he's present. He's It's like it's all in this lovely little dashboard. And so connect me to Norway. Yeah, take me away. So this question says, What about remote production connecting studios worldwide? Having them look like the same studio kind of extending the studio wall? I know that we have studios in San Francisco and Seattle feel like these are pre programmed way. Do have. As you said, we'd get studios in Seattle in San Francisco and where else we may extend to. Nobody knows. I just do know that career of life is growing quickly, and we have broadcasted from all over the place. We've shot sports photography classes from the middle of lakes where people are fly fishing. We've shot from the mountains we've shot from New York, Las Vegas, the suburbs shopping wine country down in L. A. So we have shot all over the place. And I think as the technology continues to prove, you guys that Ustream have, you know, created a handful of really, really useful tools. The backpack, for example. You can broadcast from anywhere there's a cell signal you guys know about that thing, but that is that's a mind blower. And as those continue to get more and more robust, I think you're going to see a lot more, a lot more remote broadcasting. And again, I feel like these may be plants. These questions have gone fairly, saying their television production students are watching right now. Thank you for joining us, certainly saying, Well, anything's possible. A Bay Area Lillehammer coproduction coming up. He also just likes that sense of presence. It really enhances the sense of a presence between studios on the host. Thanks, I I will have to agree not because I founded the company with my friend Craig, but because the interactivity, as we sort of touched on earlier. And I do I love that that that television executives air watching this because this that sort of signals. I think you and I into the rest of the folks that what we're doing is still very nascent. It's still very young, and we feel like I mean, we reached countries every month and we've we've, you know, provided free education of more than two million people and to know that that's at the beginning that weren't the front end. And when we start to think about what's possible, uh, I get really excited. Not just for creativelive. Actually, I get more excited when I think about the individuals that folks again who are here in the city audience, you're gonna go home and you're gonna craft some idea. And the next round of shows are coming from you folks they're coming from. It's coming from YouTube. It's coming from you stream. It's the folks that are in their home, like one in the bedroom broadcasters. You probably got a better, and that's a terrible name. But I just come up with that. It's say that, but that that idea that there's so much potential at at such a democratized basic level is something that I'm over the moon about. So I know there's you have a microphone is that it's really me to be able to broadcast as an independent broadcaster share my message, Um, in terms of the revenue model. You know, I wish I could eat tweets and re posts, but I can't, uh I mean, is there anything you'd encourage independent broadcaster to expand their thinking to think you know how you can create a revenue model around doing broadcasts? Yeah. Um, well, the first thing I'd say is rip off ours. It is. It really has proven to be amazing. Um, it's ah, huge fundamental component of what creative life is. And when Craig and I were sort of building this thing in our brains and on white boards in the six months prior to launching it, it had always been important to me to provide free education. And that's how I think the community works by giving something and asking nothing in return. And the fact that you can have that we have created life, have that and that if you want to support it, not by just like donations and taking care of us, like where your You know your infant, but in a way that you want to drive the business forward. I think when we create a business mall around it, it gives the potential of reaching so many more people because there's a self perpetuating sort of action there. And I would consider you, like, think about like, that's a great business model, and I would call it a Freemium model. Uh, And when you think about other businesses that have run away with their their industries, they think of Dropbox and, um linked in, um, is this ability to participate almost fully in the product? And then there's a nup grade. So I would encourage you to think around that when we think about the things that again, people who have run away with their industries, it's by and large some sort of freemium model Weathers. People can make the barrier to entry as low as possible. And when people just start watching and they can engage themselves and what we're what we're doing here for free, that's a very powerful thing. Very, very powerful, especially without all the ads now adds. That's totally an option. Um, I know that that whole world is evolving so quickly that I wouldn't want a necessary put all my eggs in that basket. So think about doing it around content if you can. One of the things you know is that there is the shift going on, which is with traditional television. You had to you had to go after this lowest common denominator because they're on advertising and all they care about his eyeballs. I used to work in radio. It's like, you know, when you work in the business, but basically the way that way is you know, you're basically just trying to aggregate people so you can sell them to the advertisers. And it's interesting to hear, you know, hear to look at We don't need massive, massive audience even though we can reach massive amounts of people you can actually produce content that Onley appeals to a much smaller niche. Like you said, you might do a show on shooting fly fishing photography, you know, like, and you can actually produce a show like that. And so what's I'm curious, have yet a like, unexpected successes, like has been something that you're like I never would have thought like this. This niche thing would have been as popular as it's proven to be on creativelive specifically or anything that you know. You're just surprised how passionate people are about. Like obviously we know photography is popular here. I'm sure those class they're very popular. That wasn't a surprise. But as you've expanded, have you found some other class here like us was one that we didn't think this the list is so long of surprises, things that came out of left field. And you know that that there's there are those surprises in every one of our channels, like recording rock guitars. I had no idea that so many people wanted to record themselves playing rock guitar in an audio class and, you know, and then have that skill to go do what it is they want to do. Um, in business. Mike email Marketing had no, Obviously, it's a very powerful tool that's going on right now. Those air huge numbers we get again, like thousands and thousands of people tuning into these broadcasts, which in a regular educational environment, remember, more classes equals or worse or more people equals the worst experience in the creativelive world. And in the world of, of what you guys are doing as broadcasters, a bigger audience usually equals a more rich experience. If you confined great ways creative ways to connect them. So while we've seen all of those, there's again the list of successes out of out of the blue are in every channel for us, a creative life. I think the take away to put a sort of bow on it is that there are niche audiences and doing what you sort of love and what you are highly knowledgeable about instead of chasing some. Oh, there's so many people Love the tired. I'm gonna try and find a way to teach a photography class. That's not I wouldn't advocate that. What's your personal passion? What do you what can you offer that someone else in the world can offer? It's usually, ah, perspective based on your own experience, someone you know, someone who can bring on add value in an area that you have a lot of expertise and do it in a niche. You may have heard of Kevin Kelly's The Technion Thing called True Fans. And that's what he wrote a seminal paper about this, um, that what you really need you don't need a 1,000,000 fans. You don't need to be Lady Gaga or Macklemore. What you need is 1000 people who love what you're doing and to be able to amass an audience of 1000 people in this day and age. It doesn't happen overnight, but it's totally accessible totally anyone in this room, anyone who's watching could do this for sure quick questions as well, coming. I'm just getting warmed. Sorry. Chase always wins in the end. Yeah, there's a question here from Get Junior, and they say, Well, creativelive create an apple TV app or roco App or other ways to distribute this content. This is planted thick. I think I wouldn't limit. Um, I wouldn't put any limiters on how creativelive is going to reach people in the future. We really want to be able to take this idea of mean. First of all, I gotta just look right in the camera and say we believe definitively that creativity is the new literacy. No problems are gonna be solved without human creativity is a fundamental component of that. So through the act, the craft of actually doing things, the science is clear that it opens up all kinds of neural pathways. So we have a vision of reaching a global audience at the same level of the HBO's, and the Netflix is. And to do that with educational content, um, so we're gonna if we do it right, and if we can earn the respect and support of the people who are paying attention to what it is that we're doing. We we should be everywhere those devices and and that's that's the hope in the vision. But I don't know we'll if you already wrote, You're upset. Yeah, There you go, right, we'll squeeze in one last question Chases We have to be quick is what is the biggest aspiration you have. Creative, like moving forward. Well, I feel like I just answered that question, but if I was to try and, um, provide some more eloquence other than just the founder stomping his feet, which is not very pretty, Um, I think access like we have a couple of fundamental principles, sort of community access is huge for us and creativity, and our goal is to reach the largest possible audience, empowering them through creativity and creativity. Not art is but a subset of creativity, you know, Like I said, there's an email class going next door to be able to write creative email and inspire someone to click it to open its unlock a new world for them. That's a very creative pursuits. So I think we're going to throw, we're gonna we're gonna go all in on some of those key values that we have creativity, access. I mean that we have people tuning in from every country every month for free. Like that gets me up in the morning. Honestly, um, and then the community, This none of this would be possible if it wasn't for the community of creativelive. Uh, and until the if I can exit eloquently, I feel like these are the things those not necessarily those exact values, but the value of access that you can provide the knowledge that you have that no one else in the world has, or that the way that you can package in a way that no one else can. That's what the world wants to hear. If, like, the answers to what should you broadcast are in here? It's creative. Education is a personal passion of mine. And of Craig's and of everyone who works here, it creativelive. That's like how we hire based on values. So what in you is the thing that you can offer that that you can do better or not? Just better, but different than anybody else? That's what's gonna attract and build an audience. Well, thanks a lot. This is awesome. My pleasure. I really just getting warmed up. But I think you guys, we're kicking. You designed this whole thing and they put us in a good, much, much gratitude respect thanks everyone for paying attention. And again, the hope is that creativelive can were listening. So if you have suggestions, I want you to feel like anyone out there can can reach us through social channels or through email. We're always open for ideas and we've been proven track record of what you want to see made. We got to make it. So go. We're going to break. We do. We have a great comment. Semak lover was saying, I've had a dream that well, if we are live streaming from the mobile on the beach, so that's coming to you soon. So keep with a smack. Lovely. Very nice yet is time for a 15 minute break, but we are coming up on the final segment of the day. All then, so remind everyone what we'll be doing in the final segment in the final. Samer, we're going talk about something that's very important. You set it up perfectly, which is we're going to talk about. We talk about how to set up all the gear to do a stream. But we're gonna talk about how to make sure that people actually come and watch. And so you sort of previewed a couple of tips for one is making sure you have kind of content around your content. The other thing is about making sure that you're actually reaching out to people and getting them to show up. So I'm glad you set it up perfectly and we'll talk about how to promote your stuff. My pleasure. Thank you guys appreciate it very much.
Class Description
Learn how to connect with your customers, employees, and colleagues in real time with this online course led by Ustream Senior Product Marketing Manager Alden Fertig. Used by over 15 million broadcasters including creativeLIVE, Ustream's powerful platform is built for dynamic, live conversations with new and existing audiences.
Over 8 hours of live instruction, Alden will cover everything you need to know about broadcasting on Ustream. Whether you're streaming to 3 people or 3 million, Alden will show you how to stream live using only your laptop and an internet connection. You will learn essential tips and tricks, including audio and lighting best practices, adding guests via Skype, and incorporating videos and music during your live stream. Then, creativeLIVE Co-founder Chase Jarvis is in studio to discuss the importance and power of live broadcasting.
This course will teach you how to plan, produce, and record a seamless live broadcast.
Reviews
Insanely awesome and super informative. I've been streaming for years and I still got some fantastic takeaways.
Rich in information and explained in a clearly and simple way. Alden Fertig and the team at CreativeLive are passionate about live streaming and go the extra mile ("25%") to make it look good and sound good. It took me three days to watch all the videos and it was worth it 100%!
Thank you, Thank you, Thank you CreativeLive and Alden Fertig for giving this course! I have been wanting to create a Streaming website for Online Education in Spanish and this is just what I needed! Very informative and I am so pumped and excited to get started.