Fundamentals of Live Streaming
Internet Connection for Streaming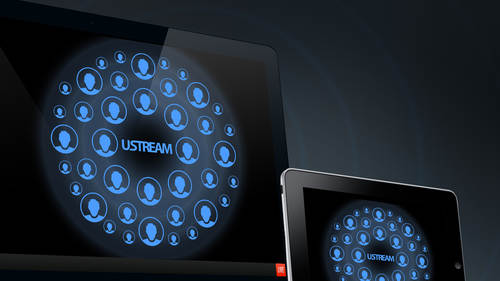 Fundamentals of Live Streaming
Internet Connection for Streaming
Lesson Info
Internet Connection for Streaming
So we have. The next section is gonna talk about maybe the most important question. It's not the most common. People always think the camera is the most important, but this is probably the question everyone should be asking first. They usually ask its second after the camera, and that's what sort of Internet connection do we need. So we're gonna go back to our slides for this. So this is Internet bandwidth requirements. We're going to start with a chart with a bunch of numbers, and this shows us the overview of what we want to be looking at for bit rates and bandwidth. And we started the top. We have HD. We're looking at 12. 87 20 For that, you can stream in 10 80. You can do it. Ustream supports it. However, I don't mention it here, and we don't really encourage it strongly because really, most people do not have the bandits for it. At this point, we're only doing 10 80 on our biggest events where they're allocating tons of band with. And the other big reason why not to do it is becau...
se most people aren't gonna build a watch. A 10 80 it just requires so much bandwidth to do it well at 10 80 that it's not worth it. At this point, I would say, you know, this is changing very rapidly. In a year it's probably gonna be at everyone's up to 10. 80. But I mean, at this point s So this is a This is almost a brand new Mac book pro. This is like retina display this this commute 10 80 streams. But a lot of people are still using a monitor like this one. This I don't think even as 7 20 resolution. And so you don't want to kill yourself to do 10 because it requires a lot of processing power. It requires a lot of bandwidth, and that's what we're gonna talk about now. So we recommend for 7 20 You want to go about two megabits per second and you wanna have about four megabits per second upload speed. To do that kind of quality, I would always recommend two X Whatever. You're a bit rates gonna be on recommend to accept for bandwidth. We'll hear a lot of people say, 0 60% 80% you can use up to 80% of bandits. I think they're crazy. I would never do it because I think that it's just not worth it to take the risk that your stream is gonna buffer or it's gonna go off air. So don't push it because you really aren't going to get a huge jump in quality going from, say, 4 82 7 20 where you're going to get great quality is in great lighting, great cameras. And you don't need to pump up these numbers to think that like, Oh, you know, this is where I'm going to get the quality. Everyone thinks HD is this, like magic word That means everything looks awesome, doesn't mean anything. All that means is resolution and just it's just, ah, standard of a certain resolution size. It's not the key to making everything look awesome. Down in the bottom of the chart, we have a low quality stream for 87 20 and at that we recommend about k bps and we recommend about one megabit per second upload speeds. So how much bandwidth I need? Well, that chart told you, but the rule of thumb here would be that minimum three megabits per second for HD, and this is upload speed. There were time out. Probably minimum one megabits per second to do any kind of streaming in a reliable fashion. You want to test your bandwidth, Recommend speed test dot net. Don't believe what someone told you the bandwidth was. I don't care what you're paying for. Test it yourself. It's just amazing how many times someone told me I did. I did a talk at at a conference the other day and someone came up before they said, I have to share to you the story that I went on this event and they told us we're gonna have five megabits and it turned out we had nothing. And then when they finally turned it on, we only had 500 K And then we had to go fight with some guys and eventually we got our five megabits and it's like, Yeah, that's I wish I could say that's abnormal, But that's what we see in a majority events. People. I don't know why they don't like to go to speed test dot Net. I think it's a perfectly friendly site. It's relatively easy to use, but they want to believe what someone told them, but don't do it. Go to speed test dot net and it's your upload, not you. Download speed that matters. So this speed test is a good one, because I did it at my mom's house and it has 50 megabits per second. Download speed, and it has less than one megabit per second upload speed. But I think this was a great example, because it shows you how on a typical kind of residential consumer, you know, great connection. You're going to see usually a lot of download speed, not a lot upload speed, and we don't care about the download speed. When we're streaming up, we're uploading content to the cloud to the Internet, so we care about that. Upload speed on business class connections. A lot of times they'll do what they call symmetrical lines, so you'll see much more common. You'll see 50 up and 50 down or 100 up and down. But either way you want toe. Make sure you pay attention to that upload speed, and that's what matters the other. The other piece of advice I have here is like don't try to like, work around I t like. I know the I t guys are, like, really surly. And they're like, you know, they like to make you feel like an idiot because you don't know everything, but really, they're the guys. They're gonna help you get the band. With that, you need to do your stream, so become friends of them. They have the key. They can easily allocate mawr for your stream. One thing I know CREATIVELIVE is doing here, which I highly recommend, is here They have an office. They have lots of people that are browsing the Internet. They haven't completely separate from the bandwidth that's allocated to send these dreams out to Ustream. Because otherwise, what can happen is someone in your office starts. I don't know, you know, having forbid torrent ing some file or, you know, they start streaming a movie while they're supposed be working. And, you know, then all of a sudden you're your internet is gone, so you want to make sure that it's not shared bandwidth. You want to make sure that you have dedicated ah, you know ah dedicated lines for your broadcast. And also keep in mind that you want to be plugged in Ethernet cables. That's what we are here today. Even that's better than WiFi Better than for G. You can stream on four G and so back to our bit rate and band with chart. You know, you can get these kind of speeds on four G, so you can absolutely do. Ah. Ah, pretty decent quality stream. I've done it before with a forgery hot spot from this laptop and streamed. I think we didn't do HD, but we did. Maybe for 80. You can do it, but for G is very hit or miss. So you definitely want to, like use that only as a last resort, and you want to test it very carefully before you try it. So here are some of the other tips very talked about, but I really think conservatively just don't try to push the envelope again. Pushing up to HD is not what's gonna like. Make your stream look awesome if it doesn't look awesome when you're looking at your preview here, it's not gonna like magically get better because you started streaming in HD minimum two extra combined video audio bit rate eats, and that's the best, followed by WiFi followed by four g working your I t department. The last two here. Check for firewalls. Proxy servers, etcetera. So another interesting story we had someone doing event and they were streaming for a while is great. They're streaming from a hotel. A lot of times you do events from hotels and conferences and band, but there is always fun because they charge you like $1500 per day for like, a one megabit connection. But the other part that was interesting was that he was on a hotel Internet connection, and the way it worked was you signed up every 24 hours. Well, he made the mistake of signing up the day before, and it expired that 24 hours expired halfway through the live broadcast. So he called us up, streams off their you know, whats going on. You know, we did some troubleshooting mentioned, you know, that's what happened, you know, basically a timed out. So you have to be really careful of any place like that where they're using some proxy ing with firewalls. We have a great article on our site way have a whole section of our site support that ustream dot tv We have a great article about exactly which ports and things you need to have open on your firewall. The other way to do is just to try streaming. That's a good way to check it, just to see if you can. If you can get a stream out, that it probably means all the appropriate ports are open. Question actually older from Jimmy Jimmy saying, If you do run into trouble on location, as in the example you've been giving, do you have the ability to change the upload or outgoing betrayed on the fly? Eso You can't change it while you're streaming. But in If we can go back to my computer here real quick, go back to Mac Pro, you can change it. Ah, I'm already logged into the program and I can just click this gear wheel here and here's where I said it. So right now I have it set and it's streaming at 7 and I can drop it down here to for 80 so I would have to stop the broadcast to do it. Most encoders that I know you stream producer, the Tricastin reusing most everything else I know is always like that. I don't know too many that changed on the fly. But you can always stop it really quick and restart and let me show you something Here. This would be a good example. All start streaming here at 7 20 and you want to pay attention and Ustream producer to the output statistics. And so here you see that were streaming at 30 frames per second and I'm streaming an HD m streaming at two megabits per second. I'm using 20% CPU. I'm using a little bit high in the memory, but that's OK. And the bandwidth here says I have four bars. So what this means is that my computer and my Internet connection can keep up pretty well. My broadcast. What, you want to keep an eye out for us? If you start seeing that you're dropping frames here, that means most likely not that your internet connection is bad, but that your computer can't keep up with the encoding. If you see this being with things, start dropping down 3 to 1 bars eventually goes down to zero and then you see a warning that says you've disconnected from Ustream servers. Nothing wrong with Ustream servers. There's something wrong with your band with so so that those air signs you want to keep an eye on You see that CPU usage going high? You see your frames dropping? It means your computer can't keep up with it. Which is why again, I'd recommend you use a pretty powerful computer. And if you see that band with going down, it means you're your Internet connection. Can't keep up. What's the difference between file encoding and streaming encoding? Great questions. So when I opened up the settings here, it says filing coding and streaming coding. So what this is is actually you can see it right here. So since I'm streaming, streaming coding is great out. Filing coding is you can also record the desk. So this is gonna be I can record to disk, and I can choose Uh uh, Aiken create archive version, which is gonna be 10 80 or 7 20 So if I choose this now and I hit the record button, this record button is going to record to my local hard drive question. Do you ever like what happens if the power goes out to the recording Continue Or what happens if the power goes out? Well, the power goes out. Probably recorded, not continue. Unless maybe if you If you're streaming from a laptop, then you could be okay. Um and it's a good best practice. You know, What could happen is you're not connection drops, so you record the disk and then you can. And then you can still have your your local recording here. Other questions? Well, they got in the standard question that comes up on every show like this. Does all of this work for Windows to anybody different? Yes, all of the works for Windows to. So we just came out with the most recent version of Ustream. Producer. This is Ustream, Producer five and Ustream, Producer five is for Windows seven and eight, and it's for Mac OS, I think. 10 68 and higher. So Windows seven and eight. There's older versions of producer that works in the older version of Windows, but they're getting pretty old at this point. So you know the same notes I had earlier about having a powerful computer. You know, you probably better off getting it, getting a new computer and installing fresh. If you're starting out at this point, test any other questions yesterday when you record that stream to your desktop or laptop, What file format is it being saved in Esso? This will save in MP four that's also new in the new version of Producer used to record fl These I see a sigh of relief when you heard it no longer. If l a B s o on Ustream, it's still recording NFL V sometimes two to free programs you can get, by the way, for file conversion that are great. I M. Pei Extreme clip is a great program. This will be useful because sometimes you you'll get a file from someone and they'll say, Hey, we want you to play. This is part of the broadcast and you dragon in and it doesn't work. So I definitely recommend EMP Extreme clip as well as handbrake those air both cross platform Mac and Windows. They're free, and they're great for converting files so you can get from all sorts of wacky formats into ones that are more usable for you. Yeah, if I want to record a nun compressed switch, how can I do that? So for UN compressed. When we visit TechCrunch's studio later, we're going to see they have an interesting solution for it. But what I recommend for un compressed is there's a couple of great small little recorders that are on the market now, and, ah, the one of the popular ones is. There's a bunch of recorders, but a Jakey pros. That's what they use actually here. Creativelive. Those were very popular, very industry standard. There's also Ninja makes one the atom most, and we go to TechCrunch of studio. You'll see they're using one by company called Sound Devices. There. Little recorders. They're not super cheap. It's about 1000 bucks for the box. But if you're you know, if you're doing productions where it's a requirement that you need to stream and then you also need to have a nun compressed version, you need to get that to a video editor. The sound devices one, for example, that TechCrunch as is really interesting because it has a hard drive that's actually right in the side that you pop out and so you can actually just pop out the whole hard drive connected to your computer. And that's exactly what they do there so they can stream from their try Coster at the same time. The recording on compressed. And then they can. They can use that Teoh to add it from From Ustream. Producer Can Eimear it out, I guess. Yeah, so with the capture card we have right now, you can't. But with the I believe it's with the Matrox capture cards. They have a way that you can do recordings of all your cameras individually, and then you can also do a mirrored output of it. Question from Z in the chat rooms, he's asking when you do life stream is always going to be the lag on the video that we did see in the beginning. Yes, so that's a good question. So with live streaming, there's gonna be a delay of approximately 15 to 30 seconds. And that's because live streaming is not like communicating on Skype. There is a buffer, so the buffer is basically so that everyone can watch uninterrupted. So if you've ever used Skype, or have you ever used any kind of videoconferencing thing face time, you'll notice. You always see a lot of like The image gets jagged. It freezes up. You get weird glitchy stuff. You won't really see that with streaming ever. Because, uh, it's a different technology. Different protocol used to deliver it. And there is a delay of about 15 to 30 seconds. Eso the only riel problem that causes sometimes is occasionally with questions like we're doing now. You know, it may be a little bit of time if I say on camera, I say, OK, everyone, right, You know, 123 in the chat room, we might see it takes 30 seconds for them to write down the chat room. But what we recommend for most shows is like, What we're doing here is you have someone you call for questions throughout the show. You have someone that could be sort of pulling them in throughout the show, and then you answer them and it can still be very interactive. Even with a 15 to 32nd delay old in what became a Chatham, it let me comeback intermediate, I guess to me and it bounced. Yes. So when we come back, we're gonna be switching over here to our new tech try Castor, and we're going to show a lot of the same concepts, but it's a completely different software. And we're gonna have a little bit more fun with Chris has been our great great subject over there and then in the afternoon are no sorry. Yeah, afternoon. We're gonna We're gonna look at audio, so a lot of great stuff coming up.
Class Description
Learn how to connect with your customers, employees, and colleagues in real time with this online course led by Ustream Senior Product Marketing Manager Alden Fertig. Used by over 15 million broadcasters including creativeLIVE, Ustream's powerful platform is built for dynamic, live conversations with new and existing audiences.
Over 8 hours of live instruction, Alden will cover everything you need to know about broadcasting on Ustream. Whether you're streaming to 3 people or 3 million, Alden will show you how to stream live using only your laptop and an internet connection. You will learn essential tips and tricks, including audio and lighting best practices, adding guests via Skype, and incorporating videos and music during your live stream. Then, creativeLIVE Co-founder Chase Jarvis is in studio to discuss the importance and power of live broadcasting.
This course will teach you how to plan, produce, and record a seamless live broadcast.
Reviews
Insanely awesome and super informative. I've been streaming for years and I still got some fantastic takeaways.
Rich in information and explained in a clearly and simple way. Alden Fertig and the team at CreativeLive are passionate about live streaming and go the extra mile ("25%") to make it look good and sound good. It took me three days to watch all the videos and it was worth it 100%!
Thank you, Thank you, Thank you CreativeLive and Alden Fertig for giving this course! I have been wanting to create a Streaming website for Online Education in Spanish and this is just what I needed! Very informative and I am so pumped and excited to get started.