Fundamentals of Live Streaming
Lighting for Live Streaming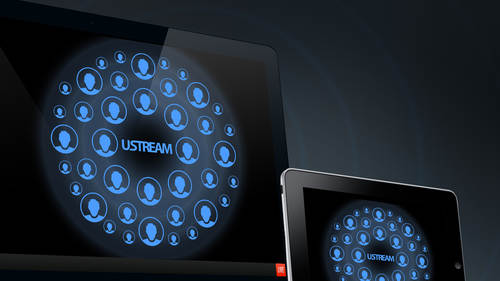 Fundamentals of Live Streaming
Lighting for Live Streaming
Lesson Info
Lighting for Live Streaming
All right. So next section, we're going to talk about lighting briefly, and then we're gonna go on to the final section today, which is how to build an audience and how to promote your event, how to make sure you have a successful event overall. So let's talk about lighting. So we have over here. Chris is nicely, well lit, and you know, I'm not a lighting expert, but I'll tell you, the people who are is creative life. So I definitely recommend you check out Creative Lives classes. There's a lot of interesting classes you can take about lighting. But what I'd like to demonstrate here, the most important thing is we'll get it quick, grab this computer on the monitor here, and I'm gonna frame up Chris a little closer here, you know? So we have a shot at Chris and he's Ah, he's pretty well lit there. So it looks It looks nice, but what happens if we don't have these lights on? So, Albert, Right, Albert? So why don't you go in and kill? Let's kill two of the lights and keep just this one th...
at straight on. So that's what it looks like when we have one light on. And actually, Albert, go ahead and kill the third light. So let's see what have what happens if we don't have lighting in here? So that's what are our stream looks like without lighting. So we have an HD camera were using S T I, and it looks terrible. We can we can barely see him. So let's put on just one of them. You can flip back on the moon we just had and with just one light immediately, that's already the difference between you know, we have something usable. It may not be perfect, but it's usable, but we have some serious shadows. So I think similar to audio. I used to not know a lot about lighting, and I started. I started researching and and it's overwhelming. It's like you started seeing all these charts with all these different numbers, and it's like, Oh, I have to learn about color temperature. And then once I started doing, I realized it's way easier than most of the things you read online will lead you to believe, because for the most part, all you need to do is make sure that things were well lit and use your eyes. And if you see shadows so we can we can figure out a lot about lighting right now so we can see Okay, well, this looks good, but it's really obvious that turn, turn your face just a little bit other way, other way so we can see that Maybe, you know, there's a shadow behind them. And if we start turning on the other lights, let's put them all back on. And, uh, we put all the lights. Becker, we'll see that. You know, adding these lights makes a huge difference. So just a second life in 1/3 light. Now we have a, well, that subject, and this is gonna make a massive difference because even with a cheap camera, cheap cameras all of sudden look like great cameras with good lighting. And this was a big revelation for me going a little report studio, seeing how they're using $1000 cameras which are relatively cheap in the grand scheme of things. And their studio looks amazing because they have an amazing set and they have amazing lighting. And so that's one of the things to really know is that lighting is gonna be a big impact on the quality your stream when we get the slides up here so poorly lit scene is gonna introduce noise into into the video. And we saw that when when we went dark. There's a lot of this graininess and what's gonna happen is when we compress this video down to stream it, that's gonna get amplified. And then we're gonna end up with a really bad looking stream. This really became clear to me was we streamed a concert with K rock and and ah, there down in L. A big rock station down there and they did one of their one of their concerts. I forget Waas and they had a shot in the audience and they had, like in the audience. He was in some big stadium and they have these these these types of lights that are these horrible orange lights and it just looked terrible and we were testing and I said, Oh, you know, I think the stream is gonna look awful because I was looking at the shot of the audience and just looked terrible. But as soon as they moved the cameras to the stage, it was a nine day difference in terms of what the quality that looked like It was just that when you're capturing low light stuff and then you put that through video compression, it just looks terrible. So if there's one area where you want to pay some attention, you really want to pay some intentional lighting that's going to the secret to making awesome looking live stream. So what if you don't have a lot of money for a lot of lighting? We'll use whatever you can. So if you can put your subject in front of a window with daylight, or if you can use some office lights, you can use a lamp and put him in front of that. That's perfect. Also, you can do a lot with with some diffusion. So if you get some, I've seen people take like work lights from Home Depot and put put some ah, gel over, and they make those look pretty good. And also this is where a camera that's a little bit more expensive. A good, low light performance can make a big difference and at the very least, learned how the white balance and know what it looks like when the cameras, not white balance. So we actually when we're setting this up yesterday, these lights, these air Kino Flo lights that we're using here and one of them had the wrong set of bulbs in it. So the most important thing you need to know about color temperatures, basically, there's daylight and tungsten daylights match. It looks like this. It's whiter. It's match to match outside light, and tungsten is like your orange light. It's incandescent light, and we had one of these had tungsten bulbs in it, and it was so obvious because imagine Chris. But he's orange on one side, like he went tanning. And, like late in that side of the sun for too long and so immediately, we all signed went, That's wrong. We need to switch out those bolts and you'll find the same thing. So if you're shooting by a window and then there's a light next to it, see if you can turn off the lights than you could match it. There's also some cool things you could rent. You could probably rent something like this from bar lenses dot com. You can rent a giant reflect there so you could like have a window. Put a big reflector on one side. It's not gonna cost you anything, but I think creativelive it's taught me anything. I love Chase Jarvis's quote today, which was. Spend the extra 25% and make it look good. And if there's one area where this is so true, it's lighting, you can just sit here and move these lights Moving up a couple inches, Moving back a couple inches. Just look at your subject. Chris is blessed with a full head of hair, but if you're like me other receding hairline, you have a light that's too bright. It's gonna reflect off your head or you're going to see shadows. Just look for those things and play around with your lights until you can make it look good. Some more tips. So we talked about using your eyes and definitely check out creativelive dot com. And they have lots of great classes on lighting, so that's it for lighting, but we'll see if there's any questions on it right now. What I would what I would suggest is we've used Kino flows. They use them here. They're very popular. Ah, there fluorescent bulbs, fluorescence or led Zehr the most popular now because you don't really have to worry too much about power, you can plug them into regular outlets here. We're using some other lights on the studio that are not fluorescent these air more stage lights, and these require a lot more expertise. They look a little bit better, but they require more expertise. So if you're looking for something starting out, I would recommend you go for something like led zor fluorescence, because there are a lot more foolproof. And you don't have to worry so much about the seats or the power consumption or swapping out bulbs all the time because your flesh, for essence and led is, well, basically last forever. Questions relating. Yes, we got questions from Roberts, and I see again, what is the best lighting set up for multiple? Are you three or more subjects? How does the three point lighting principal fit in? Then? You know I'm probably not the best person to answer that, because I'm not. I'm not as good online. It's created creativelive. But what I would say, it definitely gets tougher than more subjects you have in your frame. So you're going to need to basically either get more lights or you can use the same principles you not to move all your lights further back. So where it is, a big challenge is definitely. You have three subjects in a small studio. And if you can't get the lights sort of Southern equi distant from all of them, then you have to just play around that. But my best advice would be, you know, either consult him creativelive classes. Maybe they'll tell you the right way to do it. But if it were me, what I would say again used my eyes and I would just try to make sure that my lighting is pretty equal in all of them. So it probably means just moving the lights further back. So that that way, if you have three people in a row, you know, it's not hitting one of them very strong from the site. And and code was asking for the videos of the studio visits that we was showing earlier this stop with top of statement to three. Rather, what were the led bar lights used in those studio for this? Do you know? I don't know the exact brand that that they were using that twit studios at TechCrunch. They used these lights called the Fancier Led 1000 which I think is the funniest Brandon ever wonder why? But they're about 300 bucks. Eso they're relatively cheap. And, uh, we've used those with pretty good success, although we've definitely found those require a lot of diffusion, whereas Kino flows are a little bit nicer even without diffusion. But the fancy led are pretty cheap, and that's the square ones. I don't know what the bar ones were. I should have found out about lighting from off students. Yes, Gillard, if you plug in lights to the same outlets that your other gears in specifically audio are your encoder. Is there any conflicts or concerns he should be worried about? So, good question. You can definitely have some issues with power or lighting. You can always get those kind of ground homes we talked about earlier. And so the other thing you can see is sometimes you have issues with audio, where hears some noise from lighting, particularly dimmers. I worked on one of that where that's where is like every time they turned on the dimmer. You'd see like the video screams start doing this rolling thing. There was some weird video feedback, and you hear buzzing the audio. So you do want to be careful about where you're sharing outlets. I've I've shared a lot of things and haven't ran into a lot of problems, but something that's good to be aware of. And it's where you can particularly dimmers that that's what's one thing you want to be cautious up.
Class Description
Learn how to connect with your customers, employees, and colleagues in real time with this online course led by Ustream Senior Product Marketing Manager Alden Fertig. Used by over 15 million broadcasters including creativeLIVE, Ustream's powerful platform is built for dynamic, live conversations with new and existing audiences.
Over 8 hours of live instruction, Alden will cover everything you need to know about broadcasting on Ustream. Whether you're streaming to 3 people or 3 million, Alden will show you how to stream live using only your laptop and an internet connection. You will learn essential tips and tricks, including audio and lighting best practices, adding guests via Skype, and incorporating videos and music during your live stream. Then, creativeLIVE Co-founder Chase Jarvis is in studio to discuss the importance and power of live broadcasting.
This course will teach you how to plan, produce, and record a seamless live broadcast.
Reviews
Insanely awesome and super informative. I've been streaming for years and I still got some fantastic takeaways.
Rich in information and explained in a clearly and simple way. Alden Fertig and the team at CreativeLive are passionate about live streaming and go the extra mile ("25%") to make it look good and sound good. It took me three days to watch all the videos and it was worth it 100%!
Thank you, Thank you, Thank you CreativeLive and Alden Fertig for giving this course! I have been wanting to create a Streaming website for Online Education in Spanish and this is just what I needed! Very informative and I am so pumped and excited to get started.