Fundamentals of Live Streaming
Live Streaming Studios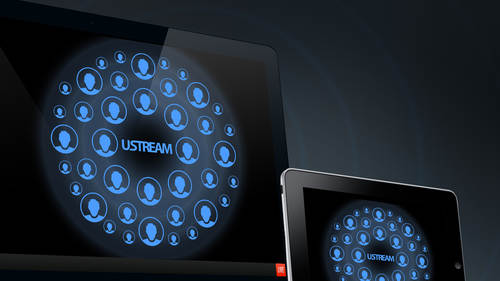 Fundamentals of Live Streaming
Live Streaming Studios
Lesson Info
Live Streaming Studios
So let's let's talk about the 1st 1 here. We're gonna visit TechCrunch TV. So TechCrunch is a very popular website and they cover all the news from Silicon Valley. That's Facebook, Google, Apple. And they also cover all the startups. They do a couple of competitions every year. They do one in New York, one in San Francisco. It's called Disrupt, and they stream those live. It's really a lot of fun. You get to see people pitching their ideas live on stage. I love watching them because you get to see some really terrible ideas and some really awesome ideas. You never know what's gonna be the next Twitter or something coming out in one of those conferences. They also do a lot of live coverage of anything that sort of newsworthy. So, for example, they do go to see yes every year. That's the Consumer Electronics Show, where they reveal the new technology and they cover that live every year, and they look at all the new gadgets. They also go Teoh any sort of like new IPhone launch or they'll ...
cover when, when Apple makes announcement or when Facebook does the developers conference. So let's take a look at the video. What we do is we went to their studio, fortunately there, right down the street, as his Ustream were in the same building as them. So we went downstairs. It wasn't very long trip for us and we toward their studio. And we We met with Colleen Taylor's with the host of some of their videos, and she gave us a tour of their studio in control, and we took a look at some of the technology they're using their. So let's take a look at TechCrunch TV. Hey, I'm all the first product marketing manager. Ustream. And here we're looking at behind the scenes of different studios around the Bay Area, people that are experienced in doing live streaming, as well as doing a lot of recorded video work here. We're at TechCrunch. I'm with Colleen Taylor, one of the hosts of TechCrunch videos and also one of the key players here in terms of bringing video content. Protect show. When you tell us a little bit about what you guys do in terms of video tech cruncher actually know what let's start with what is TechCrunch In general. I think a lot of people. You already know of it. But what is what is TechCrunch Website? TechCrunch is just the main Web property for getting all of the best tech news about Silicon Valley and start ups and some of the companies that have gone from being small to big, like Google, Facebook, Yahoo, All these players were just right in the thick of it. And TechCrunch TV is our video channel that we do a bunch of live events every year. We do about 4 to 5 big live events, and we use ustream all the time for those, and we do a lot of taped coverage, we have 10 shows that cover all aspects of the tech industry. And then, of course, there's always breaking news. So we're just ready to jump at the drop of a hat and cover whatever startup news or funding or new gadgets that are out there. What was what was your favorite video project or a live event that you did with TechCrunch? In general, my favorite most fun thing to do is cribs, which is a regular Siri's that we have where I go inside and I tour the offices of some of the tech industry's hottest companies. And as I'm sure you've heard, some of these offices are kind of ridiculous. They have climbing walls and slides and free food. And so I never know what I'm going to get when I go inside the doors and the fun series. So we'll go take a look at the climbing wall here in TechCrunch. But actually what? We're really gonna look out here? We're gonna look at a bunch of dirty text stuff. We're gonna look a can. Tell us what we're gonna We're gonna take a look at here today. Well, this is just our Our headquarters were here in San Francisco, and this is our main studio and office. So we have a small amount of space because we're here in the heart of the city. But we try and make the most of it. We have a few different sets for different shows, and we have our control room, so you'll see all the geeky stuff that we work with. And people might be wondering, What is this massive sculpture behind us? We have some crazy started stuff. Yeah. Yeah, this is the crunchy monkey. This is a big blown up version of it. But every year TechCrunch has an award show called The Crunchies, and we award things like that start up of the year. Best CEO. That's the best investor. And so this goes on stage at every annual awards show and we try and be glamorous. It's like the Oscars of Silicon Valley. So the crunchies they're gonna be February 10th right? So the crunch is going to be live tonight, February 10. It's ustream dot tv slash tech run show. Check it out. So let's go. Take what you want to take a look at next, we'll follow me. We'll come and see our television video studio. All right, now we're in the studio. I remember I came in here a few years ago and you guys had kind of this one set up and you would shoot kind of this way, but you redesigned it recently. Now you have a couple of different looks going on. So you want to explain what? How you use these different sets and how you built him. Every show has its own look, and we put things together for each show. So behind me is the ask a V. C said, which is kind of mento look more like a venture capitalists Investors office. We have this big table for crunch Week, which is kind of a roundtable spirited show where we talk about the weekly news and then we just have, ah, a lot of other different sets that we that we bring in for for spot news and when we get guests to come in. And so we're pretty proud of the studio. We didn't build it all by ourselves. So you guys use these Panasonic robotic camps for a lot of shots, right? We do. We have. We have a small team we have here in San Francisco to full time shooter editors. And so these robotic cameras allow John and you shod t control them in the control room without anybody being in here when we have guests here. And if we need closer shots, we also use this fs 100. But but we just kind of set that up and turn it on. And then our camera people leave the room and I see the Sony at least on a manfro tripod. That's actually what we're shooting this on today to those are very good. We like those a lot, eh? So what else we got? We got. Looks like you guys were using Kino flows for the lighting, which is the same thing we used as well. And we have two of these other lights. These are the fancier led one thousands. Thing is, you guys know lighting is so important, you can have the best guest and really great lenses. But if the lighting isn't on point, then it's not gonna look as good as it should. All right, well, we're gonna We're gonna head to the control room next. And that's where the magic try. Castor. This is the heart of the video switching operation. You can stream from this on. Uh, you guys do occasionally, Thea Other thing. That's really cool that you guys were doing as you're recording, actually, an output from this new tech try Castor, which is this guy right here. I'll switch over. And what this recorder does is it actually has a hard drive. That's like underside here that you can just pop right out, and it's recording un compressed pro rez. And so this allows you to just take and give it to your Editors. Try Castor the actual units out there in the hallway. So it's really nice. You guys have a really ideal set up here, which is you have everything kind of separated so that someone can control. In here. You don't have a bunch of bodies in the room with your talent. You don't have your lab machines in the control room or in your studio. So you get a nice, quiet, clean sound and speaking that, let's take a look at your audio set up. So this is a maki 16 42. I used to be a full time audio engineer, so I've seen a lot of these use a lot of them. We have a smaller version upstairs in our studio, so this is excellent. Pretty straightforward. And do you have any way? If you're hosting a show on the studio, is there any way you guys can talk back and forth to each other? Yet that's exactly what this microphone is. Four. So we can have a producer Often. It's Felicia Williams in here speaking to me. She presses the button and talks to me. Normally, you'd use the speaker in there for just like okay, we're ready to roll dough ahead, but you use the earpiece. It was like, Hold on. I'm getting getting some breaking news right now. Yeah, I guess that's the idea. The your piece really comes in handy when we use Ustream here in the studio. And we've done a few live shows, especially on days that Apple has a big announcement or something. And our readers really want a live show. Then I use the your piece. Then I know how much time we have. Andi, a couple of final pieces here. So this computer right now, we just threw up a logo on it, but that you could bring in guests with Skype. Exactly. Yes. So if we have someone who is not in a studio, that could be our little satellite set up. And it worked surprisingly well. And so we have a television in the studio, and we convene them right here through Skype, and we use the same thing here. Actually, this is this is a Matrox convert TV. I capture box. So this is really an ideal way to do this. How we do it too, is basically you have a dedicated computer that just running Skype. And so you can full screen that output and feed that into the try. Castor. This takes a DB I from the computer and converts it to an SD I, which is what? Everything. They're trying casters and this part really interesting. There's an Apple TV in here, and I asked John, I thought, Maybe it's because you know, when he gets bored to hear you like to watch movies. But he told me It's not what is used for us. So what is the opportunity for that? So that we can put anything that we want up on this other television we have. So any extra graphics or anything can just go up on the screen in the studio, and we can take a look at it. Well, it's a very impressive operation, So thanks a lot for showing us everything today. And don't forget crunchies air on tonight ustream dot tv slash techcrunch or you could just go to TechCrunch is home page. I'm sure there'll be plenty of links there, and you can watch TechCrunch is great work or just visit TechCrunch practically any day of the week, and you guys are always putting up videos and doing you always thanks for visiting. Thanks. That was TechCrunch TV, and I think it was cool set up there. It's nothing sort of groundbreaking in terms of different stuff we've never heard of before. But what I liked about their set up was there using those Panasonic robotic camps, and I think that was a really interesting way to do it. And you don't get quite the same effect as here. We have three camera operators and what's nice with having camera operators as you can get kind of better shots. You have someone that can really control things carefully. But where they're working in a pretty small space, they actually probably can't fit camera operators. They certainly couldn't fit a track like we haven't here so we can get a nice panning shot. And they found those robotic cameras are a great way so they can operate very lean, with just one person switching the whole show. So they're person who's operating Tricastin. The control room can actually also operate all the cameras and a good friend of mine. Dan House. I've done a couple of webinars with him about streaming for churches, and he uses the same ones that churches. And he said, they're great there, too, because here we're in a television studio. It's OK if we have a person with a large tripod operating camera. But he said, you know, they were operating a traditional Catholic church and they didn't want to have a guy on a big camera platform in the middle of the sanctuary. So what they're able to do is on a pillar in the middle of the church. Actually, hide one those robotic camps in the back of it, and that was a great way that they could still get these nice moving shots. And they can control it all from the from the control room and the final piece that we did mention there briefly was they were using a Matrox convert. Db. I hear we're using some boxes from Black Magic and a J that do a similar thing. But piece of gear that really come in handy is some converters, so you can take the output of your computer and feed that into whatever your video switcher is, and it's a great way to do Skype. That way. You could have a separate computer, have your Skype guests on their take a full screen output. It's a great way to do it. Next, we're gonna visit twit Brickhouse studios. This is in Petaluma, California, and twit is run by a gentleman named Leo Laporte. Leela Port was one of the first people that ever did A podcast on the Internet and fun piece of trivia about Leo Laporte is that when you create a ustream channel, you're gonna have a number for your channel when you log into your ustream dashboard. I know if we can pull it my computer here real quick, but, um, at the end of the URL, you'll see your channel number. And so my channel here is Channel 15. Let's see, 1,000,500. No, no, no. Sorry. Uh, let's see. 829 138. So this is 15,000,138 829. So I have the 15 million channel on Ustream, and so on. Leo Laporte's channel, this is Channel 15 to 4. So he has. He made the 1505 channel on Ustream, and they may not even sound that low. But then when you consider that probably the 1st 800 channels were just our developers and our people originally founded our site testing and stuff. He's probably the lowest channel number I've seen on Ustream, someone who's still using it every day, and he streams 24 7 What they do is they produce Hey, started out originally as a radio broadcaster, and he started doing podcasts and you realize, Hey, this this Internet streaming thing is pretty cool. So with them, when they realized was maybe they could do TV shows and then they sort of combined it all together. So they did an Internet TV show. They did podcast. They did radio. He still does all that. He does it all from this studio, and he doesn't just do all the shows himself, with a whole host of other other characters that come in and do the different shows. And the way they set it up is they have one giant space and they have a control room that's in the middle of it, and they can turn it and pointed at the different sets and you'll see the whole set up. They have 40 cameras. They route all that through Ah switcher. And they can do all the shows from a single try Castro with that set up. So let's take a look at our tour of the twit. Brickhouse Studios. Welcome to the twit studios. Nice to have you and you scream my team. So we moved here 12 years ago. We actually leased the place three years ago and renovated. It was an old well, originally was a furniture factory that a drug store for a while. A software company was here and a lot of the structure of it was good, but we had a really remodeling. We've got a studio designer, professional Hollywood set designer designed this, said We've got a construction crew and it takes about six months to build it out. We had thought we had saved about. We thought my business partner Lisa, said it would be about three and $50,000 so we saved up $3. By the time we were done, it was more than 1/4. And so we need some extra help. Our fans were great that we actually had a brick. Fundraising drives are Hall of Fame Way sold 1800 bricks raised 1/4 of a $1,000,000 which is really meeting all these people. If I ever get in the dumps, you know, trolls get to May I come out here and I look at the people who really built this studio with their brick, so to speak. So I think if you come in cycles, you'll see I think they've done a pretty good job of creating an amazing space. So this is the This is kind of studio space. We have to knock out a few walls to kind of open it up. But basically this is as it is. We were inspired or I was a little bit by the idea of how soap operas work, where they have set cameras were in the middle, and then they will turn to face each set. That's amore economical way of doing it. We have cameras everywhere, but we did have a central desk. This is the technical director's desk, and then we actually wrote, Take this to face. Whatever said isn't used. We just did a show this weekend. Enterprise Tech. That's up there on that stage. There you can rotate in here to face our living room set That's where we do IPad today. This is where our big show this week in Tech is done as well as Mac Break weekly. We call that the round table set behind you is Radio Corner, and our newsroom is over here. So we have 12345 sets, plus my office of six total sets with about 30 shows. So there's some duplication, but all the lights could be reconfigured and so forth, so it's possible to look a little bit different, like the Willy Wonka of way have a lot of these cameras. The idea was to say, You know, after working a tech TV, I realized that the cost of doing television isn't just the content that is not the content. It's all the staff. It took account accounting, Western screensavers, 25 people, from tape operators to director to technical director, camera operators. Floor director's sound got. There's just a lot of people involved in each of them costs a lot of money, and they cost money all year long, so we kind of wanted to make it simpler. So really one person behind the camera can run a show for five people in front of the camera, so we really flipped the costs on their head. Part of the reason that having camera operators way would have these fixed cameras. This is a pretty good example. These cameras air all over. Some of them are on polls like this. They can rotate this kind of poor man's jib. Some of them are on these Stan Shins on the floor. Some of them are mounted extra. Put a sheep here so you won't bonk your head mounted from the ceiling, but they're all basically the same. Their consumer grade canon Vic CIA HF cameras. Those costs us when we bought about $ each. They have HTM I out. So we converted the HTM I using these black magic boxes into SD I. There's the Black Magic box. SD I is great. It has the same quality. It's the digital interface as the same qualities. HTM I. But these cables can go for hundreds of feet. So what happens? This whole unit? About $2000. It's shooting high def video. It's always on its not recording here. It's all gonna go to our control desk over there, but these cables, you'll see going the holes in the floor down into our basement. You see the basement a little bit. The beauty of this set is all the real stuff is down downstairs, below the floor. The power is this technical director station, this is Remember I said one person can do all the work of of a couple of dozen. This is exactly how we do it now. This person has to be pretty good. Although I did it myself for a while, make sure that it's possible to do it. He's running the try. Castor, this is the switcher with the T bar and everything. Uh, he's also running the router. The router switcher is here. This is the light board. The sound board is over there. This person could also pull up. Graphics could switch cameras, can pick any camera in the house and put it on the air. In fact, these people are often producers and co hosts. So we have a microphone and lights for them because they're very often on the air at part of the show as well. So, uh, this is this is an interesting job. You certainly don't get bored as our technical director, But it's it's pretty amazing how all this stuff is, are really they just control surfaces that lead. They're not doing any work. There's no computers appear. They lead downstairs. There's a hole in the floor underneath here, and it goes downstairs into the server room. I'll show you that this is actually the secret part of the whole building, our basement effects secret sauce that makes this building really work for us. So there's two big server rooms. This is kind of the I t way have a cable fiber in here that's 100 megabits symmetric way Haven't 80 sl bonded line. That's, I think, 35 megabits symmetric and then the third back up a DSL line. So its total about 100 50 megabits up and down. That's not enough to serve. All the millions of people were watching us on Ustream, but it's enough for us to get one stream to you guys, and then you guys do all the hard work. I show you this because this is an example how room should look when it's wired properly. Now going to show you broadcast server room looks down here a little bit. All cables lead to Rome, which is our our video room down here. You see, Here's another hole. I know there's an editor here because he's got sand wire as well as the thing that wire video's going here. I used to work in a place that looked like this. That's where they thought of everything. Engineers. Yeah. Yeah, that That's Burke. That's Berks. Little Layer is it was nice to have all this storage. We really, really need it. This was originally open. We built that we put all the servers in here and then built a wall around him. So we get air conditioning and keep the desktop. But come on, this is the guts, the heart of the place in here. So I showed you upstairs. The technical director. You know, the cockpit that rotates around its rotating around a hole. This is the whole and the really all of those things up there is, I said, our control surfaces USB and can bus and others to the rial heart of the operation. The servers down here in this area here is mostly audio processing. We have a very fancy digital audio system from Tello's. This is the other kind of secret sauce. This is our video hub. So I mentioned that we have 40 cameras. We have a lot of inputs from computers and stuff. We have to switch those into the Tricastin trying. Castor could only handle eight inputs, so we use a router. Remember, in the old days, the telephone company should connect. I'm connecting your call. That plug to that plug connected this call of this call that's called a patch pay you. Maybe remember you worked in radio Patch bays and radio. There's no more Patch based. This is all done digitally. This is a black magic video of 72 inputs, more than enough for all the cameras. Although I think we have grown in a little bit. We're looking to getting another one and 144 outputs and all the routing. All the wire plugging is done with this kind of an interface. It's connected to a Mac Mini that's running the software there and then the Mac minis on our WiFi network. I have my computer upstairs, ipads all over the place. All of these have the routing software that I can do touch with touch. I can reroute any camera to any device. I won't do it because they're setting up for another show. But that's part of the set up. Is the technical director saying, Okay, I want camera 50 to 74 76 79. I wanted to go in these inputs, and that's where they do all of this. And this is the try, Castor. This is actually something that we've used since Day one. This is the big but big boy. Now I started with this much smaller $5000. Try Castor. This is about a $25,000. How much do we pay for the 71 Know a lot about this? The 8500. What this does is it's basically a video production truck in a box. It's a run. It's a PC with some special hardware. It's running Windows seven and then some special software. On top of that, that's all of our switchers. That TD board up above the switcher with T bar and all the lights and stuff that all just really controls this computer. So so am I looking at this correctly that there's one Try Castor, so to get there too expensive. We actually have some other try cast, but they're not racked up there. Just sitting here. Um, so you're using one. Do it all with one tricastin. So this is and this is what allows you. Do one. Try Castro because thing into the hole you have different sets in 40 cameras, you can switch which inputs are feeding. This is this is on air is always through here, whether it's a rerun, whether it's live. And yes, there's only eight cameras, although it's a lot of cameras that could be, you know, a camera on the host, a wide shot over the shoulder shot, plus a couple of computer screen because we could take computers, put him into here. That's that's really plenty. We even put Skyping here. This is one of the problems that we had initially was. Many of our guests and hosts are not in studio with us. Uh, of course, this is our host, Mike Elgon. He's doing the news. We're also setting up a Skype call with Jonathan Strickland from how things work. So in order to do that, he's on Johnson's on Skype. I don't even know where he is. We're using Skype, and we built something. Originally, we call it Skype a saurus. The idea being we wanted a have a separation of each caller. As many as four different callers. So four audio channels for video channels. So after playing with this a bunch of different ways, we finally figured out. You know what? Each one gets its own PC running its own instance of Skype, and we put those into the switcher. So again, right now, we only have one Skype call that's routed into one input on the switcher. But we could have as many as four at the same time. Video hub Control. Is this running the software that allows us to control the video hub? Do the switching by a wife by. You know, we've got switches and stuff, but this is our secret. Shame if you come back here, I don't know if you can see this, but the problem is we moved, You know, we flip the switch from the old cottage to this new studio. We literally picked up everything and walked down the road and flip the switch. And 15 minutes later, we're on the air here. So there was a lot of quick connection, and we don't dare mess with it now because we're afraid if we pull it out and stop working, it's working, so it don't touch it, Leave it alone. It's really kind of amazing, because what we've done here is essentially set up a television station without using people who knew anything about TV who do anything about engineering. They learned it on the job, and because they didn't have any preconceived notions, they were able to invent some solutions, like Skype of source that you just wouldn't see in broadcast. The downside of that is, maybe they're wiring is the neatest in the world, but I don't care. It's well worth. We have a great team doing a great job. Life is great. You do. You could only do one take, you know, there's no let's do it again. Let's do it better. It's much more spontaneous. There's an energy that happens, you know you're about to go on. That just doesn't happen when you know well, I could always do it again. It's like a video game where you have only one life and it's much it's much more exciting to do that We record live to tape an effect. The process for us is pretty much just putting a beginning and an end on and spitting it out. We very rarely will chop anything out of the middle. So we want that feeling. This is live, and if something goes wrong, you're going to see it. Warts and all that saves us time. It saves us money. It's better for the performers and it's interactive. I think it's a lot of good reasons to do live. I want to give a big thanks. Teoh, Leo Laporte and the team a twit. They're very gracious to let us in there and pull back the current and let everyone see how they how they do what they dio. A lot of times people hate that because, you know, they say, Well, we only want you to see our final product and they don't want to show you the message server racks that is really cool, that they give us that kind of access and awesome team over there. Everyone just so it's like to be working there and they're engineer gave us a tour for hours, every detail, how they set everything up. There's a lot of interesting things to talk about their, but I think the most interesting thing to talk about their solution for cameras, I thought was really interesting. And and actually, the next show I did after I toward their studios really inspired me like, Hey, I have more inputs and I have more chief cameras. Why don't I set up an over the shoulder shots so I can shoot what I'm doing on my mixer here? And I realized that, you know, there's some inspiration you can take from these things, even if you don't have a $1,000, studio to do some of their solutions, which are actually it's an interesting mix of where they decided to spend money and where they decided to not spend so much money. So they didn't really buy expensive cameras. Yes, they bought a lot of cameras, but, uh, when they spend a $1,000,000 to build the whole studio, it was interesting to me that there cameras only costs about $1000 on the other solution. I thought that was really interesting was you know, we've we've use Skype with mixed results. Sometimes we do a Skype guess, and it works great. And other times it's like it's cutting out and it's, you know, it's a little sketchy and I had a conversation with him, which we didn't get in the video. But I said, You know, have you found Skype? And he said, Well, you know it, really, If the other person has good Internet and you set up the cameras and mikes right, you really could be a great quality. And I've watched all of their shows and occasionally doesn't look like someone's on Skype. But what he said was, they'll go through the effort. If it's a regular guest on whether shows they'll make sure they have a professional mike, they'll make sure their professional lighting, professional camera. And sometimes they'll even pay the Internet bill to make sure that they have a solid connection. And you saw. The other thing, he said, was that you know they'll have up to four guests will have all in separate feeds. So if anything ever goes wrong, it's easy to just drop one off and have them rejoin eso a lot of great things they're doing there and if you haven't checked out their actual programming, it's awesome there on all the time. You go to ustream dot tv slash leo report and they're almost always doing a show on something. Rather, they do shows on Ah IPad on Windows on Android. They talk about anything that's sort of coming around in consumer technology. Or they do shows they do a show on the weekend about how to play Minecraft or any sort of things. They do tons of programming and produce great content, and they basically running 24 7 streaming television station.
Class Description
Learn how to connect with your customers, employees, and colleagues in real time with this online course led by Ustream Senior Product Marketing Manager Alden Fertig. Used by over 15 million broadcasters including creativeLIVE, Ustream's powerful platform is built for dynamic, live conversations with new and existing audiences.
Over 8 hours of live instruction, Alden will cover everything you need to know about broadcasting on Ustream. Whether you're streaming to 3 people or 3 million, Alden will show you how to stream live using only your laptop and an internet connection. You will learn essential tips and tricks, including audio and lighting best practices, adding guests via Skype, and incorporating videos and music during your live stream. Then, creativeLIVE Co-founder Chase Jarvis is in studio to discuss the importance and power of live broadcasting.
This course will teach you how to plan, produce, and record a seamless live broadcast.
Reviews
Insanely awesome and super informative. I've been streaming for years and I still got some fantastic takeaways.
Rich in information and explained in a clearly and simple way. Alden Fertig and the team at CreativeLive are passionate about live streaming and go the extra mile ("25%") to make it look good and sound good. It took me three days to watch all the videos and it was worth it 100%!
Thank you, Thank you, Thank you CreativeLive and Alden Fertig for giving this course! I have been wanting to create a Streaming website for Online Education in Spanish and this is just what I needed! Very informative and I am so pumped and excited to get started.