Fundamentals of Live Streaming
Running a Successful Live Event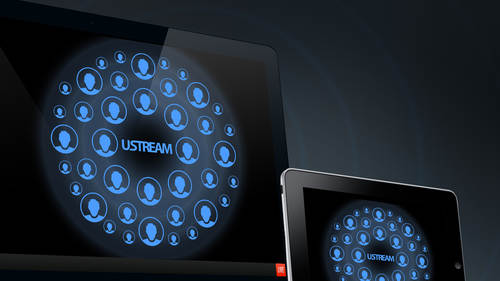 Fundamentals of Live Streaming
Running a Successful Live Event
Lesson Info
Running a Successful Live Event
we're gonna go to our last segment, which is 10 tips for a successful live event. So we could we have the slides here, so there's 10 of these total We're gonna start with the 1st 1 The first is to test early and test often. This is number one because it is the most important. I can't stress it enough that again. You don't want to believe what someone told you the bandwidth was. You don't want to believe that the skier is great. He don't need to test it and and test her best. So you want to arrive on site, you want to be using the actual gear, the actual Internet connection and the actual video content. And you wanna have someone watch that on the other end on actual laptop streaming through the Internet? The reason why is because, you see, lots of people do these tests and you know they do something like they throw up static color bars and then they think everything is great because they saw the color bars on the other end. And what they didn't realize was that, like, you know, they we...
re actually broadcasting of five frames per second it was dropping frames like crazy, but they couldn't see that because there's just color bars. So you you want to really check the actual content, put up cameras and stream through, and I mentioned earlier. But I highly recommend you have someone that you can call who's offsite who can be sort of your cue A your your quality assurance person that could say Yes, I see the stream. It's coming through Great. Everything looks good. It's insane. Put someone in front of the camera, Get a close up on that. Make sure you have synchronization between the audio in the video and test on all your devices. So you want to test watch it on an IPhone and see what that looks like because you may see you know what? Well, hey, those slides that we thought were appropriate size and our picture in picture. Those are way too small, and we think people are gonna be watching this on an IPhone. So let's always take that full screen and make sure you have someone that's monitoring throughout the live event. And again, I would strongly suggest this be someone else, not the person running this right here. because you want to be focused on switching cameras, you want to be focused on making sure that your audio is good. You don't have to be worrying about whether or not the live stream is still up and running or you don't be worrying about the chat room. So the way you know they do things here, creativelive isn't really ideal way, which is there's different people that are devoted to different parts of it. So you don't have one person who switching cameras and running the chat room and also trying to watch the live feed. You have someone who who does just one of those things each. So that's testing the second thing and it should be part of testing is to know your upload bandwidth, and how do you know it? You know it by doing a speed test. You don't know it by what anyone else tells you, so it doesn't matter what you paid for. It doesn't matter what someone told you it should be. It matters what your test says intestine multiple times because, for example, we came in here yesterday, we ran a speed test because we wanted to do some streaming demos, and first thing I said was, Well, you know, it looks great, but it's on a Sunday and am I on the same network is all the people here and creative Lives office. And so what is this gonna look like tomorrow? Because once everyone comes in here and they're checking their email and they're streaming their music while they're working, is this Internet going to go down to nothing? Well, fortunately, the professionals here creativelive were able to dedicate some Internet to our machines here. So when I came in this morning and another speed tests and I double what I had yesterday, so I was so happy about that. But that's what you have to find out. You have to do a speed test. You have to see what your Internet connection is and tested multiple times, because if you see that it's going from oh, I do one test megabits per second that I test again and I 500 k Well, it means someone's throttling your bandwidth. There means you're on a shared connection and you're gonna be not in a good position to do a stream. And we talked about it at length earlier, But make sure you have maximum headroom in that connection, so you don't want to be using your the max of your available bandwidth. Big reason why we didn't go into detail earlier is because all the encoders that you're using Ustream producer The Try Castor most encoders some of the really expensive ones do you have constrained bit rate? But most encoders have variable bit rate, and what that means is that it can spike up and down a lot. So when there's a lot of motion, or when it sends a key frame, it's going to send through a lot of bits all at once. And then when there's less motion of there's no key frame, it's gonna use less. So every once a while. Somewhat, Collison will say, I'm using Adobe F amily and I see it going from 800 to 100. You know something's wrong. Nothing's wrong. That's that's variable bit rate encoding, but you see really huge spikes and because those spikes you want to make sure you have plenty of head room to work with have great lighting. We talked about this and also in detail, but this is probably one of the best secrets I can give you toe having a great looking stream. Don't skimp on lighting. Make sure you light your subjects well, make sure you think about how your lights look and test all your different angles and the other real challenge. Here I did a stream one time and we had a podium and we let it great and the first presenter got up and they go like this and they grab the mic and they walk out the podium and walk out here and start talking to people. Luckily, we were using our cannon C 100 camera, which I feel does great and low light. And that's one the reasons why I'm really happy to use that camera. But in that case, soon as you might have to have someone scramble and turn the light around or something like that. So make sure you have great lighting because that's gonna really help you have an awesome looking stream. Second, this is why we talked both of these subjects. They have great audio. Here's my great audio. So important is because if you think about it, you could get so much value out of a presentation with just the audio, even if even if all you had was one camera in the back of the room, let's say we did this whole show today and all we had was our camera up in the rafters and you could only see me from a distance. If you could hear everything I was talking about, you'd still get about 90% of the value. Not that the visuals aren't also important, but you wouldn't miss that much. But if all we had was our cameras, even if we had a great multi camera production, we have a tracking shot in the back. We have HD cameras and we couldn't hear anything. I was saying the whole class would have been a waste. So don't skimp on audio. Don't have it be the last thing that you test. Make sure you have nice, clean audio and everyone can hear it. And it also makes a big difference in terms of people feeling like they're actually there in the room and the overall presentation value. We have one of our most popular animal cams with our decor Eagle camp and one of the reasons why I think it was so popular is because they had great audio. There was actually a microphone, a very sensitive microphone in the nest next to these eagles. And when the wind blew, you could hear their feathers. Russell and there was all these other animal cans that didn't get any viewers. And the reason why is because they were like these black and white security cams from a distance with no audio. And it's like, Well, yeah, that's kind of exciting, that I can make out the shadow of a bear coming out of his cave or something, but it wasn't the same as feeling like you were there. And for that type of situation, the audio was the difference that it wasn't an HD feed, but it was a nice clear camera feed, and the audio made you feel like you were really there. Here's some tips to get grow bigger Audience in this 1st 1 is actually pretty easy and cheap, which is stream longer. If you want a bigger audience stream for a longer period of time, people will tell you things like Oh, you know, on the Web, all the video should be bite size and people have short attention spans. You should do videos there. Two or three minutes may be true for YouTube or vot is totally not true for live streaming. You want a stream as long as you possibly can. And the most successful people that we see streaming are doing this creative live streaming all throughout the day overnight there, streaming replays of everything. That's what Leo Laporte is doing as well with this week in Tech, because this isn't something that people you know are going to show up at a specific time. They're gonna come when it's convenient for them. So the longer you could be streaming, the longer the window you're giving for them to find it, and they will tell their friends to once they start watching. But if you're stream is only 15 minutes long, then by the time you know someone finds it, you're done and particularly the interactivity to I mean, I'm sure you guys find this with the chat rooms here, but, you know, is the chat room going off five minutes into the stream? Or does it take a few hours, even toe warm up and get the point where there's tons of people in there. Yes, it builds during the day and middle. So then you know the reaction that people want to wait and see before they start chatting, Etcetera builds as we go. We saw I did it. Did Ah ah, live broadcast with some some rock star. Forget who was and he started talking and he was talking to his webcam and all sorts of fans started showing up and he went about 16 minutes. And then he's like, All right, well, I think gonna wrap it up. It was like, No, because we were watching the view count. Just go up, up, up, up, up in, like the chat room was just starting get warmed up. And so it's tough because you do need to actually fill it up with some content. But many times I've even recommended people even start late on purpose if you don't have much content because literally as long as you can keep something on. And that's one of the things that Creativelive does here, which is very smart, is that start the stream early and stream for a long amount of time. Chase Jarvis said it puts him content around your content because this is gonna help you grow bigger Arctic audience. This is another thing that creativelive dust, which you should do as well create a landing page for your event. We do this on Ustream. You have the Ustream Channel page so you can use that. But if you're not going to use that, make sure you consider the elements that are there and they're important, so people don't know where toe watch your content. This is like a fundamental thing that you may not think about it first put with regular TV If I say well, this is gonna be on Fox tonight, eight PM You know where that is. You know where your TV is. You know how to turn that on. You know how to get to that channel? Maybe. Are you know what number it is where you can look to the guide and get there. But when I'm promoting a live event, it's just somewhere out there on the Internet. I have to actually tell people where that IHS And so the best way to do is to make sure you have a landing page that's up well in advance so you can start driving traffic there and people when they show up early or come late or show up well in advance they can are SPP. This is something that creativelive does. So when we were going to do this class, they put up a page that was up a week in advance and they said here where the broadcast is gonna be here, make sure you are SPP now so we can remind you this is really important and have some content around your video contents. That might be a countdown timer. It might be some called action to sign up for something. It might be a social or chat widget. You want to build a nice page for your event where you don't want to do? Please do not do this. We have so many people that still do this and I don't know why is they go? Well, we're gonna wait till the last minute and then we're gonna pop the embed in there, and it's like, Why would you do that? Well, we wanted to be a surprise, and it's like, Well, you're gonna be surprised when you see that no one showed up because people just aren't It's not, you know, Yeah, the Internet is instant, but you know it takes a little while even for people to tweet it out and someone else to read that tweet and for them to show up. So, whatever you do, don't plan a 15 minute long live event and embed it one minute before because you'll be surprised when 15 minutes is over and everyone showing up 15 minutes later. So that leads into promoting your event. So I'd recommend that you promote your event. This is just a rule of thumb. There's a whole class going on and creativelive about email marketing so they could probably tell you some more expert advice and how to promote your event. But my rule of thumb is promote it at least three different times and in three different ways because not everyone is going to use the same forms of media. Not anyone's gonna check their email or Twitter at the same time. So this might mean that you promote it on Facebook and on Twitter and through email marketing. It might mean that if you're at a, uh, let's say you're streaming for a school or a church that you might want to promote it actually in a physical way, at your church or at your school. Put up a flyer. Say Hey, don't forget when you're not here next week you could watch on our website or something like that and promoted at a few different times. So let people know we can advance maybe a day in advance. Maybe when it's live thes air, great ways to get people to show up. And if if you want to know more about this, I definitely recommend, you know, there's a lot of strategy around how to promote on social media. You may want to pay for a promoted post to make sure that it gets seen. Also, this one is really important, the last one, which is that there's going to be important people involved and they have a big Twitter following make sure that they tweeted out from their personal accounts. We've seen this happen where a company pays a celebrity to do some big product launch for them, but the problem is they expect that that celebrity is just gonna have a draw on their own. Well, that celebrity didn't actually tweeted out from the personal account. None of their fans know that they're gonna be there for that event. So it's really important if you're gonna have any sort of high profile or influential participants, make sure they tweeted out from their personal account or send it to their actual email list to make sure that that following that they have actually knows about it and will show up make it interactive. I mean, creative life. Sorry. You guys are the experts because you guys were following every single one of our best practices. But I mean that that shows how true these are. So you guys make this interactive. You have always people, adding, with the chat room, we're making interactive with the people that are here, and I think this is something that's really special about Internet broadcasting and Internet streaming. Live streaming is that Chase mentioned earlier. Official TV is even when they kind of make it interactive. It's not the same thing. There's always this disconnect. It's always kind of like, Well, I'm here and I'm passively sitting back and watching and there's someone there and they're in some studio far away. You can have a lot of fun with live streaming one of the cool things I saw first start working on Ustream and we had Nicki Minaj doing a live chat and this one was awesome because she was the master of making interactive. She followed all the rules. By the way, what she would do is she would say she turned on her channel and all the followers would show up, but she wouldn't get on camera and she have one of her assistance or something. Be like, Well, she's not going to show up on the screen until 10,000 people are watching. So then all the fuel that started watching started going crazy, tweeting it out, getting other people to show up, and they would just sit there with the camera and mic open. You could kind of hear her talking off screen for up to 45 minutes until 10,000 people showed up. Then when she got on screen, this is how she made interactive. She said, Okay, put your phone numbers in the chat and I'm gonna call a random person. So this was like, you know, like old old radio call in shows, but flipping around in people so everyone was just putting in their real phone numbers like crazy. Just you'd see thousands of people put in front of it and then she just start calling people. So this was so exciting for fans because this was not like watching your favorite celebrity on TV. This wasn't like hearing them on the radio, and maybe you can call and this was like you could type in a chat box. You was watching her, watching that actual chat, talking about things in there. It was like you had it at a direct line of communication to your favorite celebrities. So this stuff is really important and something that Creativelive is doing here. I love it making interactive. And so that includes chat. It includes doing things like what we did earlier today, where let's go behind the scenes. Let's kind of break that fourth wall or lift the curtain. We want to see some of that stuff with Leela Port Show. What he does is he leaves the cameras running in the mikes open almost all the time, So even when they're setting up in between shows, you kind of just see them like we'd be here and to be messing around setting up their computers and stuff and people love it and they stick around. They watch longer because there's no break in the action. If they, like, turn the stream off. What would happen is everyone would leave. And so one of the things that TechCrunch does as well, which is really, really key is that when they do their live award shows or they do their their start up competitions, of course there's breaks, there's lunch breaks, things like that. But what they dio is during those breaks they go immediately to a backstage show. And so, after someone just talked on stage, then they interviewed them again backstage. It's like overload on content. It's like, really, do I need to see you know the same thing multiplies well, Yeah, you'd be amazed, because what happens is that the viewership stays steady all day. It doesn't drop, and I can tell you when you turn off your stream, your viewers they leave and they don't come back. So keep on, keep your stream going and add as much content as you can in and around those breaks that people won't leave go alive early, so starting a stream at least five minutes early. That's what they do here. A creative life. I would say, You know what? You can start up to three hours early because people don't understand how time zones work. So you have at least a couple of you'll. They'll show up three hours early, but really as early as you can afford to start it. And I love what Creativelive does. Here we have this overhead camera. We have a shot of the room. That's my favorite way. If you can't have someone hosting a pre show, that's my favorite way to do it. You can just put up a slate saying, Hey, where the show is going to start soon. But I love this because people see like like that so and so and you know they're getting started and they can see that's a real thing. People love that. So go live early, and this allows you to a couple of things. One is it's great peace of mind for you that you can make sure the stream is actually working and you can see that, you know, people start showing up, you can. Your viewers will start showing up early. They'll start spreading the word and getting other people to show up, and it also helps to start that chat room going is we're saying it takes a little while feel to get warmed up with questions and things, So I definitely recommend you go live early, and that's part of streaming longer to you'll just get a larger audience. Final one. Keep on streaming once you're done, so re stream your content as live or make the vot available as soon as you're over, because there's gonna be a lot of people that show up late, and that's gonna be your best window of time to maximize your audience. Are the people that showed up halfway through and they'll watch the first half again that they missed or people that just show up 15 minutes late? They just saw the tweets. Now you know people saying, Oh, there's something great going on So you stream offers a couple of great tools to do. This is one of the things I like about our platform. You can restrain things as live. You can also make the beauty available almost instantly. We showed those earlier, so I recommend you take advantage of those and that's are 10 tips so we'll go back through them very quickly, and it will take some questions. So our 1st 1 test early and test often ah, colleague of mine made the same list and he had 10 tips, and you just put testing in his tip Number one and tip number four, because it's that important. So I wanted fit nine more, and so I took out the double testing, but I can't stress it enough. I think we had this one phrase before his test test test and test again. I just can't stress enough. You have to do test to make sure everything's working. Fine, because this is live. You can't afford to make mistakes. You can't redo it again. So test a lot and make sure everything's working well. We came in here yesterday. We tested everything we tested again when we came in this morning before we did the show. That's how you That's how you do a show that goes off well tests as much as you can possibly afford to test, and sometimes you can't get access to the venue where you're going to stream from, and that's a bad thing. If you can't because then you're gonna be really in a tough position once you get there if you don't have a lot of time to set up. But at the very least, test whatever pieces that you can. So if you contest your encoder and make sure everything's working in your office, and if you can send someone down to the venue with just a laptop and haven't do a quick stream and do a speed test, test the separate pieces and then combine him. Once you got there the day and make sure you test me, you can. No, you're upload bandwidth. Do that speed test. Have great lighting, have great audio stream longer. Create a landing page for your events. So when people show up early, they know where they're at. Promote your event, making interactive. Go live early and keep on streaming after you're done. So we're just about wrapped up with the day. But what I want to do now is take final questions, see what else we can talk about other best practices. Questions about how to promote your event, growing your audience or anything that we covered throughout the day. So it looks like we have some questions here from the studio audience. First, if you have any data on the ratio, the number of people that watch live versus V. O. D. Is there some ratio that you can? Good questions? The questions Do we have a ratio? People watch live versus beauty. It's very skewed on our platform, but it's on our platform. It's about 90 10. So you know, it's much larger audience for live than it is for beauty. And like I said, we've definitely found that the exact same content re streamed as live. I love a bigger audience than the same content as beauty. What do you tell people that are concerned that they'll kill their physical audience if they promote their online on its lonely? I love this question. Thank you for asking. So you're crazy. That's right now, but it's really true. And I think it was It was great hearing chase talk about earlier. I mean, look at this example here. Creativelive is making all their classes available for free. You can watch them all live for free. You don't need to pay for any of them yet. They're making money selling the classes. Why is that? Because there's a different experience watching something in a live stream. Of course, I love to think that a live stream is the exact same thing is being there. But you know, how many of you guys would say, Oh, I didn't need to come here today. I would have rather just, you know, watched it at home. We'll probably not, because there's an experience you can get going to a physical event again. We're not into three D virtual reality yet. And when you go to a physical event, there's other experiences. For example, you know you can network with people. That's something we're able to do here today. And TechCrunch, for example, streams their conferences. They stream TechCrunch, disrupt conference and the conference cause I think about $2500 to attend in person. They're selling it out every single time, even though they're streaming the whole thing for free. The whole thing literally every single panel. Plus you get mawr, you get the whole backstage show. But what it does when you watch that stream, you go. You know what? That looks awesome. I want to be there, and when you're there in person, you might be able to sit next to a VC and pitching your startup. You're not gonna able to do that from your computer and in the same way, you know, if your streaming a concert from a venue Well, you know, I could drink beers at home while I'm watching a concert, but I'm not gonna be able to hang out. My friends. I'm not gonna be able to meet new people. So I think there's still in experience that people are going to get from a live event and what I think everyone that we found that streams that also has physical attendants. Like a lot of churches have been really concerned about this. They're like, Well, you know, is everyone just going to stay home? And they're not going to come if we stream it. Everyone that we found that doesn't says, You know what? This was the best marketing and could possibly dio like our You know, our event blew up after we did this because people could see Wow, that looks great. I want to go there. You know, our our attendance that our Sunday services increased from this I did a presentation at a conference that was all about technology for churches. And a guy came in the beginning and he goes because I can't stay for a presentation said, The only thing I want to tell you is, you know, you know, I was really concerned that if we stream known show, But I'll tell you like this been the best thing we've ever done. Now we get way more people are Sunday services like, Can you just stay for the presentation? Is tell ever on this like first, But I just can't like I've never had anyone be like, You know, we're going to stop during the streaming because, like a soon as we did that, just like everyone stopped showing up, we couldn't sell any tickets. I think it's just it's it's it's a fear. I get it, I understand it. But I think you know, we have to be more afford thinking. And that's what thankfully, you know, due to the, you know, division and Chase Jarvis being forward, thinking we're here today a creative life because he wasn't operating from this like mindset of fear and scarcity, like Oh, you know, like we need to keep everything behind closed doors like Hey, let's spread the word. He said he believed in the community. Let's spread this out there. And if you put your message out there, you know you you'll figure out a way that you can still monetize your content in the way you need to. Thank you so much. Appreciate that, yeah.
Class Description
Learn how to connect with your customers, employees, and colleagues in real time with this online course led by Ustream Senior Product Marketing Manager Alden Fertig. Used by over 15 million broadcasters including creativeLIVE, Ustream's powerful platform is built for dynamic, live conversations with new and existing audiences.
Over 8 hours of live instruction, Alden will cover everything you need to know about broadcasting on Ustream. Whether you're streaming to 3 people or 3 million, Alden will show you how to stream live using only your laptop and an internet connection. You will learn essential tips and tricks, including audio and lighting best practices, adding guests via Skype, and incorporating videos and music during your live stream. Then, creativeLIVE Co-founder Chase Jarvis is in studio to discuss the importance and power of live broadcasting.
This course will teach you how to plan, produce, and record a seamless live broadcast.
Reviews
Insanely awesome and super informative. I've been streaming for years and I still got some fantastic takeaways.
Rich in information and explained in a clearly and simple way. Alden Fertig and the team at CreativeLive are passionate about live streaming and go the extra mile ("25%") to make it look good and sound good. It took me three days to watch all the videos and it was worth it 100%!
Thank you, Thank you, Thank you CreativeLive and Alden Fertig for giving this course! I have been wanting to create a Streaming website for Online Education in Spanish and this is just what I needed! Very informative and I am so pumped and excited to get started.