Fundamentals of Live Streaming
Ustream Setups in the Real World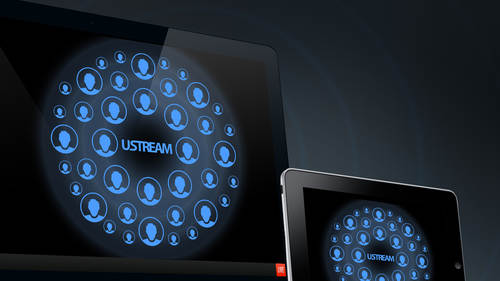 Fundamentals of Live Streaming
Ustream Setups in the Real World
Lesson Info
Ustream Setups in the Real World
First, we're gonna talk about how you consort of plan and budget for your streaming set up. And this is a really important topic because we've been talking about a lot of different gear here. And a lot of times people say, Well, what should I buy? And there's so many different options out there that it's important to kind of think about, Not necessarily. We don't need to tell you buy this or by that, but just one of the factors that you should consider talk about a couple different things. Of course. What is your budget? What kind of budget you're working with? Are you working with AH, $100 or 10,000? And that will determine what you can use? Type of what your goals do you want? Do you want to be able to produce content that looks like creativelive? Do you want to have a fixed studio? Or do you want to be someone who has a very mobile set up where they can go in stream events for clients out on the road and goto a venue and set up quickly and be able to stream quickly on a small budget...
? Were you also talk about sort of the best practices and advice for growing your set up in a big part of that is starting small and kind of working your way up. We found as we talk to various people, including, I'm sure here a creative life. You're gonna learn some lessons along the way you're gonna find, Hey, this one thing we're using isn't working so well, so we're gonna replace it with something else, and that's okay. That's a good way to do it. And finally, a good piece of ice years. Definitely. Do your research read reviews. Internet forums can be a dangerous place, but you can also get a lot of great content there. You just have to dig through a lot of people arguing about who knows what and after you get past the trolls. I found personally that there's a lot of great forms for audio and video and talking to people. For example, new tech has their own forms from the try Castor, and you can talk to people there about their experiences. I would highly recommend that because that's gonna be one of the best ways you're gonna figure out what exactly you should buy. And the great thing nowadays with the Internet to is you can also just read reviews before you buy anything. So just about every product out there has reviews. You can read what it's good for. What? It's not good for. One good example I can think of in this in this case, is we purchase one camera that we use occasionally at Ustream, and it's a decent camera. But what we realized after a body was that it's a camera that's really made for, like people that want to go do skateboard videos and it's awesome. The reviews air like five stars. Everyone loves it. It has. It has a dust and rain cover for every connection on it, and I'm sure it's great for that. But we found for streaming. It's totally not what we needed. And so even though it's a great camera for one, use its not necessarily what we would go for. And so you know, you have to really consider what's right for you. It's not about that. There's one piece of gear that's gonna fit every need. It's all about what's right for you. Let's say you have a budget of $0. Well, what can you get for $0? Well, you could get a couple of things. Ustream, Web broadcaster is free. We DeMint out earlier today. Ustream Producer. We also have a free version that and Adobe Flash medialive encoders also free. And all of these are actually very capable. Despite the fact that they're free, you can produce great quality streams of these Free doesn't mean that it's gonna look terrible. It just means that you're not gonna get all the features of the other products. But we'll talk once we go through the three levels of our budget. Here we'll talk about the differences. For example, Adobe F amily. One of the reasons why it's free is because it requires a little configuration. It's not quite as easy to use some of the other things, and you're not gonna get a support for it because he didn't pay anything for it. But we have plenty of people that are using Adobe F amily even at a pretty high level, and find great results with it. But it's definitely something that you're gonna have to configure a little bit more yourself. It's going a little bit more finicky than some of the other things, but it's very capable program. At a budget of about 500 to $1000 you're looking at something like Ustream, producer Pro Tell a Stream wire cast, which is very similar to Ustream producer, Pro or Terra Tech. Video is a great, relatively new product. Terror Attacks, a company that they started out making camera top encoders, and their main function was actually to take a signal that was coming out of a film camera. They were used for a lot of cinema work. Teoh allow someone else to view what was coming out of that camera in a remote location, and after a few years of doing that, they got into live streaming because they realize a lot of technology they were developing was also useful for streaming directly the Internet. So they built this new product pretty much with us in mind and with people streaming in mind. And so it has a direct connection to Ustream. You can log in with your user name and password, just like you can with a string producer. It's very easy to use it also. As you can see, pictured here has awesome little IPhone app that goes with it so you can view the output of it. The boxes about I would say it's about It's about, you know, the size of my IPhone here, maybe a little thicker, and it has an HD my input. It has an Ethernet port. It has WiFi built in and also has a USB connection where you can do a four G connection on it. A lot of options for streaming. You can recharge the internal battery. You can put it on a camera camera mount, so it's fully portable. But you can also plug it into power and Ethernet, and you have a nice little streaming box. We used it the other day, for example. We wanted to stream one of our sales meetings at our office, and we didn't want to bring. Sometimes we'll bring this when we're doing our big company meeting. We want to have power points and stuff, but we didn't that situations. We said this wasn't supercritical. We just had one camera. We pointed it out the screen. You could see the screen, you could see the presenter and we could basically leave it running all the time and What I really liked about it was that I could actually start and stop the broadcast, and I could make sure they're still running without even being in the room. As long as I was on the same network, I could pull on my IPhone and just say, OK, start, stop when they went to a break and I could monitor, make sure it's going on nice. So this is a great little box. And one thing that we recommended people to is that even if you end up having ah, higher budget set up, it's not a bad idea to also invest in the second encoder. It's always a good idea to have backup. So something like this or adobe flash medialive encoder installed on a laptop could be a great backup solution, even if you have a more expensive encoder. At a budget of about 5000 up to $40,000 we have much more expensive products. For example, NuTec try Castor here. This one is 5000 is the cheapest one. They're more expensive ones with more inputs, and SD I connections go up to 60,000 the sort of gold standard of live encoders, I would say, for most people's opinions is elemental live that box There, I think, is about $40,000. They have some new products, which are a little cheaper. 20,000 anything, maybe 10,000 or some of them, mostly the higher end stuff. It's the prices are a little rough because you basically contact them. You get a quote. You can configure it for whatever inputs and outputs you want in the middle picture years Camry Alive, which is a company we've been working with, they produce a great enterprise level. Software runs on a workstation type PC. It's very reliable. And I would say the big difference between these really expensive ones and the cheap encoders. Anyone here have a guess what anyone want to guess? What do you think the difference would be between a really expensive encoder and a cheap in color with the biggest differences? No guesses. All right, so there's a couple different answers, and if you're going to say quality, that's the wrong answer, because there isn't really a huge difference in video quality between ah free or cheap and coder and a $40,000.1. The answers that arm or in the range of the differences, sometimes its reliability. These things are definitely designed to be operational 24 7 Not to say that you can't run a try castor or something else 24 7 But you do have to take some things in consideration that this is a that's like a server unit that's meant to be installed in a server room. You can run in 24 7 The other thing is that you get support. So a lot of what you're paying for is just that you paid a lot of money so that if it doesn't work, you have someone you can call and they will fix it for you, which you're not gonna be able to do. The dhobi f amily with producer We offer support for that. For example. I also know NuTec has great support, but I think there's a difference with when you buy really expensive encoder. A lot of times you could buy like a support contract, and so that's why a lot of the the high end guys, a lot of the broadcast guys down link facilities that are pulling in satellite feeds. They'll use something like an elemental. Another popular brand is digital rapids. They make some of the higher ending coders, and that's what they're used for. The final difference with the really expensive encoders and some of the cheaper stuff is the really expensive encoders air, often designed to be sort of integrated into complicated workflow. So they put these in broadcast facilities where they need to automate when they go alive and when they turn off. Or they need to automate different inputs, switching things like that s o. A lot of them offer pretty robust feature sat around how you can sort of program them. What other elements that can interface with the elemental, for example, as well as digital rapids view cast in the inlet, which are some other high end ones. They can all pass closed captions. So ah, typical TV station. That's captioning for network television. They can pass their captions through this encoder and that works through ustream. So that would be another reason why you may need a more expensive encoder. More of the story is you don't necessarily need a more expensive encoder, but there are some reasons when you get into a professional set up. Why you might want to use them. So when we look at Ah Leo Laporte studio later, you'll notice they use an elemental live for their encoding. And that's what we have some of our largest events using cameras. We talked about it briefly, but let's say we're on a low budget. Here's your Here is pretty much your low budget option for cameras. Lodge texi 9 20 this $100 USB camera and despaired with Ustream producer or the Web broadcaster is gonna be a really affordable set up, a great way to get into streaming, and you can still stream in HD and really nice quality with that camera. So why would you want to go beyond the USB camera? There's a couple reasons. One is that you don't get any sort of zooming on this camera. You also with this. There's some software you can kind of lock the exposure and the white balance in the focus. But for the most part, when you plug it in, it's gonna be on auto focus. It's going to be on auto exposure. Auto white balance. That's really nice. When you're starting out, you don't know what you're doing, but It's really bad when you have a lot of motion in your shots. So you see a lot of this kind of refocusing thing or you see the colors changing a lot. You don't want a lot of that. So when you start to step up to something like a mid grade ah HD my camera, this is sort of ah, consumer pro sumer level HD my camera. You start to get some more control over those things you have pan. You'll have manual or auto focus. You'll have closer white balance controls, exposure controls. This is a nice camera that starts to get you into a more professional, uh, way to shoot. The other thing is that it's quite typical that you might be buying camera, not just for live streaming. So with the most these other cameras, you'll start to be able to record onto the camera itself. So if you ever wanted to shoot something for later editing, you can do that on the higher end. I only show this camera cause that's what we use and we like it. This is the cannon C 100. The lenses grayed out because it doesn't come with the lens. It's $5000 for just the body on. Did you buy lenses? On top of that, we like this camera lot. You get a great cinematic look with it. You can interchange lenses. You start to get, um or, like, professional look, cause you could have a depth of field going on. Ah, the cameras were using hair creativelive, I think, are around this budget range. Maybe even a little more expensive. They're different model. They don't have interchangeable lenses. That's what they like to use here. But I think that's sort of your next budget Rangers. Once you get up into above, you can start to get into some really much nicer cameras. I would really test out cameras and read reviews herself because there's a definite there's some some really, uh, it's a point of diminishing returns, or there's some real points where you start to actually notice the difference. I would say for the most part, if the subjects not moving is not a massive difference being lodged Texi 9 20 in a $ HD, my camera. So you may want to really think about where you gonna spend money on in the same sense. I have a $600 HD my camera in a $2500 aged in my camera in the $600.1 almost looks identical to the $2500. and a lot of the things that make it more money might be features I'm not even using. Whereas I would say, going with the C 100 I definitely notice a big visual difference right away when you plug it in to the all the cheaper cameras that have you. So you have to think about what you want to shoot with and how much money you have. The other thing is, cameras are good for different purposes. So, for example, we use this C 100 to shoot some of the videos we're going to show in a minute. And one of the things when we went to go shoot it. Our shooter, producer editor he was a little concerned about shooting on this camera because the focus is a little touchy. I said, Well, you know, I want the look of that camera. So a couple things were out of focus. No big deal. Once I saw the footage. Later I saw what he was talking about because there's a lot of points where you see him refocusing. I think it was a small price to pay to have that better look. But if you're doing a lot of moving around and running around hallways and chasing people, you probably wouldn't want to use this camera because you're gonna have to be constantly readjusting the focus. This is more of a cinema camera, and an aspect of cinema is that you're sort of setting up your shots with a lot of attention to detail and everything sort of fixed. You're not sort of just walking around and shooting things all over the place, so you never see like a news crew using these types of cameras, they're gonna always use something that sort of taken. They can shoot anything. Everything is always in focus all the time, and they can. They can run around easier with it, so you want to think about what camera is right for you. We talked about encoders and cameras were not going to go into the budget for everything else, but here's all the other things that you need to think about. You need to think about cables and my recommendation. We buy a lot of extra cables. I can't tell you how many HD my cables have broken on a and you can buy more expensive cables. There's like ridiculous sites out there that will sell you in HD in my cable that cost $10,000 tell you that it's somehow looks different. I don't really buy it. I think the only real difference with cables is that better cables usually have a little bit better shielding, so you've got less interference. But for the most part, Chief Cable expensive cable are about the same video quality. You're not going to see any difference in quality, but what you might want to do is think about how thick is your cable. Sometimes you have a camera that has a really kind of like cheap connector and really heavy cable might actually eventually put some strain on that connector. This is where S T I cables come in handy or are XLR cables in the audio side because they have more robust connectors. But if you end up using HTM, I had by a lot HD my cables because I I feel like I just keep breaking a new one every day because it's really easy to snap off the connectors. Tripods. This is an area where I didn't know until I learned my lesson the hard way. Spend more money than you think On a tripod. We've used some cheaper tribe odds have used the more expensive ones. If you're just gonna leave your cameras fixed, you may not care that much, but if you're going to do any panning like what we're doing here today in the creative live studios, they're using man photo tripods, that's what we use as well. And it makes a huge difference having a nice, fluid head where you can pan easily. So if you think you're gonna be doing a production where people will be moving the cameras Ah, good Tripod is really worth its weight in gold because tripe doing nice, smooth panning shots on a cheap tripod, and you'll never want to do it again. So I would recommend think about what you're gonna use your tripods for if they're totally fixed. No camera operators, you don't spend a lot of money, But if you're gonna have a camera operator. You have someone panting a lot. It's worth spend a little bit more more money on a tripod than you might think. For audio. We're gonna do a detailed segment on audio and a little bit. And for audio, you want to think about different scenarios we're gonna show to today Actually going to show three, We're gonna show Dynamic Mike. This is basically, like the cheapest kind of Mike's. This is what you guys have in the audience, not because we want to give you the cheapest thing, but the reason why dynamic Mike's air good is because they take a lot of abuse. You can kind of run a truck over. Then people could go like this and talking to him too close and they still work. Generally, dynamic mikes are not gonna be used much. This is where you always see them use. You'll see them used for audience Q and A because you can pass them around easy and stuff. But for most dreaming, things were gonna end abusing some sort of condenser mic that will either be a wireless lab microphone like what I have here, or it'll be a shock on microphone like what we have on our set over there and both of those work great. And, ah, well, we'll go more into detail on audio a little bit later. But as far as planning and budgeting for your audio, wireless mikes are another thing that can be pretty expensive. Um, and we have a member of our ustream staff here in the audience. They glaad Rusconi. He told me to buy expensive wireless mikes. I didn't listen to him. I bought the cheapest things. I should have listened Teoh Gilad here, my audio expert because as soon as I plugged in a slightly better wireless mic, I could hear the difference. It was night and day, and that's gonna make a big difference in how your host come across. You don't want a sound that's a little bit muffled, so wireless mikes is an area where you're gonna have to spend a little bit more money. You'll find kits that are like $300. I would I would be very cautious about them that most of the good kits end up being more like 1000 for the for the transmitter receiver at a minimum. Unfortunately, because the other thing is wireless mikes, You started to get a lot of interference. Onda cheaper kits will tend to have more interference on this frequency. So wireless mikes or a good shotgun Mike can make a huge difference. And also for audio. You want to think about having a lot of a lot of, ah, converter cables because if you go on site and your streaming out of venue a lot of times you're gonna want to take a feet out of their mixing board. You don't know what they're gonna have. They might be able to give you XLR. They might be able to give you, ah quarter inch cable on R C a cable. Another great thing to have in your tool kit for audio is a d I box. It's a little box that can match all your different signals and inputs and outputs, and that will go a long way for lighting. We're gonna do a segment on lighting later as well and lightings another area where I would spend more money than you think. Great lights can make even a bad camera look good. Ah, where is if you have a poorly lit scene. It's gonna look pretty bad just without any kind of cameras. So we'd lighting. I would say the best you can afford. Really? But if you can't afford, if you can't afford really expensive lights, we're going to show a couple tricks little bit later and how you can maximize the light that you have if you're planning not to build a permanent studio, but you're instead gonna take your show on the road. I can't recommend something like this enough. This is Ah. Most people who have worked a lot of pelican cases would think this is very cute little toy version of a pelican case because usually using much larger ones in these, uh, we will revisit Leo Laporte Studio later. There's a a company that shares their spirits called pixel core, and they do. They do all productions that are outside of the road, and they produce a lot of big events. I think they just produce the Salesforce Dream Force Conference that we just streamed on Ustream and they're set up was like, I swear they had, like, 200 of these cases in various shapes and sizes, and the way these cases work is that literally. They're, like, waterproof. You can run a truck over them. The snaps are a little difficult to open because they're there, so rugged and they have foam on the inside. And you basically take your phone and you cut it out to fit whatever you want in here. So this one is built for these wireless receivers and transmitters. These are worth so much because they're gonna protect your gear. We worked with another production company and they were on their way to stream and event for us, and they actually crashed their production truck and they had an elemental encoder inside one of these, and it survived a truck crash. So these air not chief cases, and there's a couple different brands of makeup, but they're really worth their weight in gold in terms of protecting your gear. And if you're gonna bring your stuff on the road, you need to think a lot about investing in cases, because otherwise you're gonna end up with broken gear. That's not gonna work. We work with another, another guy who does a lot of events with the try Castor and I don't think he uses this model. Used a different model. One of the tips he told me is that he always has a new, additional hard drive with him. And the hard drive is formatted with a try castor operating system, he said, because the biggest problem he has is that it gets shaken up too much. It's a spinning drive, and he always runs the risk that he could have a hard drive failure and see what he does is he has another hard drive, which is always already formatted with the operating system, and he has it ready to go so you can just plug it in and he's good like that. Nothing we use on this try Castor, which he does as well, is another area you can streamline. Your production is setting up all your computer so you can remote into them. So that way, if he has multiple, ah, partners that he works with you contracts with a couple people that might produce different live events, and he runs a production company so we could do multiple live events in one day, and what he can do is for any of us tried casters that might be on the field. He can always remote into them and you can transfer assets over to them. So if the client is sending him videos at the end of the day, he can transfer videos over there so he can set up a whole session and someone can show up and everything is already set up for them. So, having a way to remote into your computers, we use this offer called LogMeIn. There's a couple different ones. Most them were actually really easy to set up, their really used to use. And that can really save you if you go home at the end of the day and someone says, Hey, you know, the overnight replace stopped working You can either drive all the way back and reboot your computer, or you could just log in and do that. So those are some good tips to make sure that you have the type of production that you want. Any questions in the chat room on building a set up or gear budgets? No, I think we're good. We have a war Marshall. The sense of this question Michael Philly is saying, If I have a computer to run, use Ustream producer. Do I need something like the Terra Tech as well. That's a great question. It is. Okay, so I didn't make sense. Mythologies, Michael. So, uh, the answer is no eso the again. It depends on what what your streaming needs are. So the terror attack is designed to work with a single camera inputs. So it's it's designed to work either on top of a camera where maybe I just want to follow around one person, and I want to do a fully portable stream. So we could, for example, walked around creative lives whole office here. We could hook up the terror attack to the WiFi network here, and we could be fully portable, so that would be one way you want to use it. The other thing is that you can use it after a switcher, so we're not showing any any standalone switchers here today. But, for example, you can get a pure video switcher. So Black Magic makes one called eighth and television studio that we've used before. Or you could get like a Panasonic video switcher, and you could taken output from that and feed that into your terror attack and that in that sense, the terror deck is Justin Encoder. So with Ustream producer and with a try Castor that we're looking at today, they're sort of combining a couple different pieces in the one. They're combining capture, switching, titling, graphics and encoding all in one unit. But what a lot of people do. And we'll see when we visit TechCrunch in studio. And when we visit Li in the port studio, a lot of people separate out the encoding from the switching, and so that's something you could do with the terror deck. They make another product called the Cube, and we did a show with Terror Attack, actually from the Maybe show, which is a big trade show in Vegas, where they show off all the broadcast equipment, all the cameras and lighting everything. And when we did that show, what they did was they used to try Castor for the switching. They took two outputs of the try castor. They routed those two to territo cubes, and they sent those to the two outputs from the cubes on two different Internet connections. So they had a fully redundant system. So that way, if you know anything, went wrong with one of the Internet connections they could always fail over to the other one. And that's another thing that we set up for some of our big events on Ustream. We have another terror debt question here your palate and wants to know, Can you output the try Castor into a terra deck and stream to an RTs P server? Say that again. He probably count. Can you output the try Castor into a terror deck and stream to our TSP server? Well done. Eso down when I don't know for sure. X, I haven't tried it, but I can I can say a few words about our TSP in our TNP. So our TSP is ah different protocol than rt empty when you're streaming the ustream using our TMP Protocol and that stands for a real time messaging protocol. You don't really need to know much about our TMP, except for that's what you stream uses. And if you want to be able to stream to ustream from any type of encoder, the key thing to look for is the encoder will say it. Constrain Minarti MP format are TSP. Format is used most often for I P cameras for security cameras and our tsp sort of in broad strokes. Generally, it's designed where the camera itself is like a server. So in other words, let's say I have I don't know, somewhere somewhere on the outside of the building there's a security camp I would on my computer. That camera will have an I p address, and what I'll do is all type in the I P address of that camera on my Web browser and my Web browser over there cause, remember, were never allowed to use the try Castor like a real computer. So my Web browser, they are a type of an I p address and that I probably do a user name and password. I'm able to access the feed from the camera, and so generally what they'll do is allow me to pull a single feed from the camera. But this is completely different from live streaming. Because we've had a bunch of people have tried to do this, they go, Hey, we have this awesome camera. Let's just put the I P address out there on the Internet. Anyone can connect to it, or let's build a little Web app that pulls up a player and that player loads the I P address. Well, the problem is that that camera is not designed toe have, ah, 100 people connect to it all at once. So what we see some of our people doing is they take an RTs P feed from something like a security camera. They convert that to an arty MP feed, push it to Ustream. So then people can connect to the ustream feed rather than connecting to the camera directly. So that's what we have a lot of people doing, particularly for a lot of our wildlife camps there. They're set up in that fashion, and I did not know his specific question. I would say he's gonna have to test it and try it out himself. Thank you. Any other questions we do came d saying could Olden talk about multi camera set up in a FireWire hub or HD and I hubs? Yes, I'm glad. I'm glad you talked about every time I do this talk, someone says, What about FireWire? Well, fire wires. Dad. Sorry to tell you, but it's got, uh, no, but that's the truth. Is no one's make any cameras with fire output? New ones making the computers. FireWire input. So we don't really talk anymore because it is getting phased out on. And I've used a lot of FireWire cameras, these Panasonic's that we have here. They actually have a FireWire output on them. It's It's a four pin FireWire connection. And if you use any any camera FireWire connection, one thing you'll find after use it for a long time is it's gonna break on, and that's gonna be a really expensive repair. And so that's probably one of the good reasons why they started to phase out fire, where what was really nice about FireWire was that you could connect the camera directly into your computer. And there was also a couple nice capture boxes that even if your camera had analog outputs like this, you could connect those to the box, and then you could connect that little box via FireWire to your computer. We just don't talk about fire are anymore, because I don't want to talk about anything that you can't go out and buy, and also I just really want to recommend it cause it's gonna eventually break on you, and then you're gonna have to figure out a new solution. Soas faras. I think the other part, the question was FireWire hubs, or HD, and my hubs. There are some HD. My switcher box is in some of those, I guess in theory, you could always put a couple HTM I inputs on them and do like a hard cut between them. One thing that you'll run into those types of boxes. A lot of times they're not designed to do like a queen. A clean switch. So when you switch between one source the other, you might see a little like weird glitchy nous. That would happen. And that's not always ideal for ah Riel live production. So what I recommend for multi camera production is either a tower with multiple capture cards installed or a specific car that's designed to pull in multiple cameras at once a video switcher that you run in front of an encoder or something like the Try Castor, where you have a capture card and you could do the switching on there
Class Description
Learn how to connect with your customers, employees, and colleagues in real time with this online course led by Ustream Senior Product Marketing Manager Alden Fertig. Used by over 15 million broadcasters including creativeLIVE, Ustream's powerful platform is built for dynamic, live conversations with new and existing audiences.
Over 8 hours of live instruction, Alden will cover everything you need to know about broadcasting on Ustream. Whether you're streaming to 3 people or 3 million, Alden will show you how to stream live using only your laptop and an internet connection. You will learn essential tips and tricks, including audio and lighting best practices, adding guests via Skype, and incorporating videos and music during your live stream. Then, creativeLIVE Co-founder Chase Jarvis is in studio to discuss the importance and power of live broadcasting.
This course will teach you how to plan, produce, and record a seamless live broadcast.
Reviews
Insanely awesome and super informative. I've been streaming for years and I still got some fantastic takeaways.
Rich in information and explained in a clearly and simple way. Alden Fertig and the team at CreativeLive are passionate about live streaming and go the extra mile ("25%") to make it look good and sound good. It took me three days to watch all the videos and it was worth it 100%!
Thank you, Thank you, Thank you CreativeLive and Alden Fertig for giving this course! I have been wanting to create a Streaming website for Online Education in Spanish and this is just what I needed! Very informative and I am so pumped and excited to get started.