Getting the Most Out of Smart Objects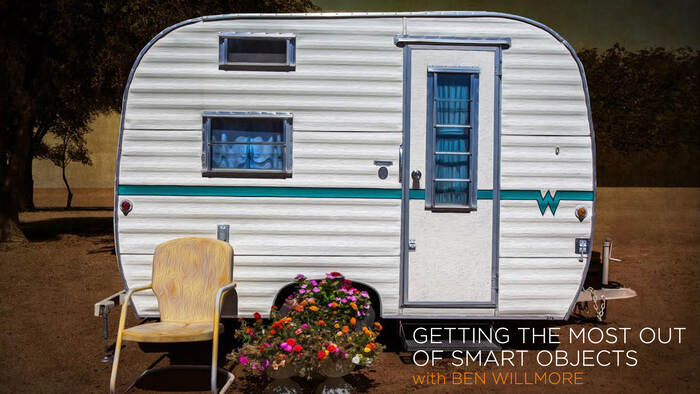 Smart Objects give you incredible power. In Getting the Most Out of Smart Objects, you'll learn how to use them to their full potential.
Ben Willmore will show you how to: re-edit the camera raw settings applied to an image after you've incorporated it into a layered Photoshop file, apply filters to multiple layers without having to merge them into a single layer, apply filters to without being forced to rasterize text and shape layers. You'll also learn how to easily re-edit transformations and warping, use your logo or any photo in multiple Photoshop files, quickly update the image in all the documents it's been used in, and so much more.
Software Used: Adobe Photoshop CC 2014.2.2