Graphic Design for Everyone
Creating Business Cards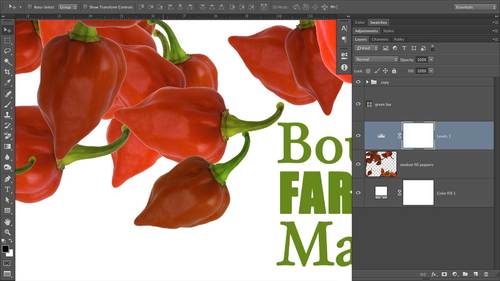 Graphic Design for Everyone
Creating Business Cards
Lesson Info
Creating Business Cards
I see more bad business cards and you could imagine. And after this segment, you're gonna start seeing them Teoh some of the maybe in your own pocket. So just like a logo. Is your visual signature. This is your This is your calling card. Why are you giving a business card to somebody? Because you want them to remember you. You want them to contact you, You want them to become a customer. You want them to buy your product and so on and so forth. It's very important. So we're gonna look at a few cards here. This is a friend of mine, Jeffrey Apcar. This is one of the most beautiful business cars I've ever seen in my life. It's also where the most minimalistic business cars I've ever seen in my life. We talked a little bit yesterday about the importance of keeping your business cards the standard size, which is about 3.5 by two inches. It's very important to keep him standard. I know these moo cards that are itty bitty or all over the place, but there two tiny, this point in our lives. We ...
still expect standard business cards. We are happier when we get them. When we get a card that is different shapes and different sizes. It may be interesting for a second, but it's a little uncomfortable because it's not what we expect. So do keep your business card standard again. This classes graphic design for everyone, not advanced theories and principles for branding experts and art directors. So a good rule of thumb because this class could go on for weeks and weeks and weeks, teaching you all kinds of different theories and concepts. These air simple, practical theories that just work. So keep your business card to standard size. So this is an absolutely beautiful card. He's got a typographic based logo that's never gonna go out of style. Probably started with his favorite color, which is orange. Okay, there's a nice texture in the background of this card. I'm not sure if you can see it on screen, but it's absolutely beautiful. So he's got the rule of proximity going on here. So the information that's related to each other is closer together than information. That's not He's also got a very strong alignment. He's also following good I flow practices. Remember yesterday how we talked about the human eye, enters a piece at top left, moves right and then down. So this card is perfect and it's also got a lot of negative space. Got a lot of white space, so you're not overwhelmed by all the information that's on there. You feel like this guy is trustworthy. You feel like he's a good designer. You've got all the necessary information here without any of the unnecessary information that he's got his phone number on here. He's been clever, and he's not using dashes. That's another good tip for you. Use periods for your phone numbers and not dashes. Right now, it's trendy husband for quite a while. He's also He didn't bother to spell out phone or sale or email. Don't need that stuff. You don't need those words on your card. People get it. It's a phone number. Incidentally, that magic number of people can only remember three or four pieces of information at a time. That is exactly why phone numbers are built the way they are. Look at it, its three chunks of 3 to 4 characters. That's why they're designed the way they are in that fund. Knowing that That's my phone numbers of the way they are. It is. That's why it is. I live now in the wife stuff. He hasn't bothered to spell out email because hello, it's gotta at sign in it. People get that. That's an email address has gotta adat something at the end of dot net dot com. Now the only thing that Jeffrey could do to improve this card and this will be funding cause he's probably watching online cause he gave me permission to show all this information. He didn't even want any of this blacked out. So that's good. He needs to have his own domain name on the email address, because that is a big thing that will make you look unprofessional. Is if you've got any other email address other than one associated with your websites domain. So get rid of the Hotmail people. Get rid of the Gmail, get used that stuff if you want. I run all of my email through Gmail because the span filters air superior to anything I've got on my computer software wise. But even though I've got lisa dot Snyder at gmail dot com, what's on my business card Lisa at photo lisa dot com. So use your domain name in your email address. Use that that would make you look a lot more professional. So very minimalistic. You're not overwhelmed. You're I has a lot of resting space. Beautiful card. Here's another beautiful card. This is a very large graphic design agency in Washington, D. C. And I do training for these guys about once a year, and they can't they They're so busy that they can't send their designers to photo shot world. So they bring me in tow, teach all the classes that it shot for shot world. So it's a beautiful card. You know, we've got a strong left alignment. We've got some colors that are sending some messages, you know, and not a whole lot of information that isn't necessary. And on the back there, also making use of that space. So on the back, you get a nice solid color. So if you're if you're not gonna put a photo on the back of your card and you've got a color social associated with your logo than feel the backside of that card with that color and use that for additional information here they've added their website and the three locations where they have physical brick and mortar offices, and they have centred it. Here's another great when this is from our friends in picks. So on the front she's got her contact information, and she's got a strong alignment going down the left hand side. I'd like it better if that Uriel wasn't centered. But that doesn't bother me too much because it's so small in point size that it's nice contrast against the wider text that sits right above it. So that's our big and small principle of contrast, Working together to make that change in alignment work, for For Alicia here, she's got great contrast in her name. Her name is all caps. That's obviously the most important information she wants you to take away from this card, and her department is small and in a script. So nice contrast between the two fonts that are going on here with a nice left alignment on the backside of the card in picks has decided. Teoh let you know about all the textures some of their printed products have because they have included that texture on the back and they've just repeated the name of the company so that if it's in a pile and even if it slipped over, you're going to notice that card. So use the backsides of your cards. Here's another great 11 of my favorite restaurants in New York City happened to be friends with the guy that owns that. It's one of the oldest restaurants down in the Broadway district, which is fun. West Bank Cafe restaurants always have great cards, for the most part, beautiful things. So we've got front and back here, and it just a little bit of a huge change. So we're using the monochromatic color palette here with reversed text, a nice contrast between the upper case of the restaurant name in the lower case of all the information and even though that's a centered alignment, cause it is a little bit of a classy place, and it is a little bit it's not super elegant, but it kind of has that feeling. Minutes on 42nd Street for for Thor sake. So we've got contrast between upper and Lower case and a little bit of contrast in color, and it's just a beautiful, beautiful thing. Here's another one that works really well, if anybody has. Ah. Very, very, very large home in the Hawaiian Islands. This is a service you're using for your window cleaning. Because if you live on an island your windows, we're gonna need to get cleaned. Right? So this is a super high end company. I mean, big. I met him on an airplane a couple of weeks ago and his graphic designer just won an award in Hawaii for this card. Kind of a big award over there, and it's very clean. It's very simple. The purple part is on the back, so he's used that to repeat the logo, screened it back a little bit, so lowered the opacity of it and got the URL back there. He was good and didn't include the http business on the front. It's got the logo. A little bit of a clever, clever logo because it looks like the ocean. Right? Clever naming. See? Clear. Now, if I have done this job, this card, I would have built in more contrast in the word. See clear, I probably would've folded part of it. Left the other part of it fan, that would have been a little bit more, but we've got nice a right alignment and right alignment. Remember? Works well for small blocks of text. So because there's not that much text, it works well that he could have just as easily flip flop that information so that the logo's on the lift and the contact info is on the right. Okay, if you just want a hard and fast rule that works all the time. Graphic on the lift text on the right on the business card always works. He's also chosen not to put their address on there. Why? Nobody comes to his office, they call him. He doesn't really even like a bail. So he didn't put his email address on there. You want to hire this company, you're gonna pick up the phone now. He could have also left off the tee ill because people get that's phone number. Here's a card from our good friends at a whack. Um, they aren't makes the best graphics tablets on the planet. And here we see that magic combination that just works Image on the left contact info on the right. Now, I probably used a ride alignment for that contact info but because their name forms kind of a natural right edge, the the edge of that M forms kind of a hard line. The left alignment works because that em has a hard line and it's kind of going down your eyes, going down already anyway, so that left alignment is perfectly funny again. You see the rule of proximity here. That's just beautiful. And on the back, what have they done? They've snatched a color that exists in their logo so that the kind of purple Lee background is the very center of that top little cone. So that's where that color is coming from. So they've stolen that for the background of the card. So it's gonna catch your eye fits upside down in a pile. And then they have repeated their logo for brand recognition. The only beef I have with this card is what the heck is that logo? What does it mean? What is it supposed to be? Half the time when I look at their logo, my mind just goes in that direction. I can't stop it. We're curious human beings. What is that? That's so city paint cans. What is this? So my mind goes down that rabbit hole, so consider that when you're developing graphic based logo's, you don't want to confuse somebody and make them spend more time figuring out what the heck that thing is, then contacting your giving you business. Another great thing that is good to do on the back of your business cards is to add a place for information. So if you're designing a card for anything that requires appointments, so this is a lady that I use for alterations and special projects. Here in Colorado's fabulously talented and on the back of her card, she's got places that you can put information now. That red line that I added on the bag is how I wish she would have aligned those two words. Okay, so any time you've got something that's got punctuation in it, such as a colon, you want that punctuation to be aligned. Take a look in music CD on your shelf and I'll bet you bet you bet you on the backside of that CD where the tracks are listed, the tracks are numbered, but I bet you there a line on the decimal point instead of the number, because if you have tracks one through 12 and the numbers were just left line. That decimal points going to move around, depending if the number is one character or two characters. So to keep that punctuation from jumping around like it is here so that Colin's way to the right than its way to the left. It's more visually pleasing to us if that punctuation is all lined up. So align your punctuation, you'll notice it in movie credits, right? Take a look at the next movie set of credits that you watch and at the end, the title, like the gaffer and the key grip in the Whatever the actual played, the character is gonna be right aligned. And then that person's name is gonna be left aligned so that you've got a nice hard column of free space for your eye to follow. So think about that now. On the front side of her card. She did really great, except for the contact information which I've circled, It centered. Why's it centered? It would have been better off right? Align right, aligned with the right edge to the edge of the M in dot com. Okay, so that's my only other beef about it. Here's a beautiful card, a big French restaurant in Boulder, and it's an odd size. You might think it's cool when you pick it up, but it's not a standard size, so follow the design is pretty good, except for the M over there on the front side. See how much wider the images and the other letters I would have repositioned that so that you don't notice it as much. But it's an odd shape. It's perfectly square, so that makes it not an optimal card. Same business card we looked at yesterday. Okay, a lot better on the right side, right? Aligns logo on the left, and we looked at the Design tools monthly redesign card yesterday as well. So the leftist, what it was before and the right is what I redesigned. Adding a picture of the product. If it's not clear from the logo or the company name, what the heck it is that you do add something that does help communicate what your product is, and then you lies the back for more information. Here is the card that we designed for Ben and Karen with a logo with the be decidedly not upside down because illustrator was apparently in a good mood that day. But this is what I'm talking about on the front, at the bottom, underneath the logo. You can see how I've right aligned the information on the lift and then left. Align the information on the right. That's how movie credits are set up. So you've got that uniformed column of space all the way down. Here's Treasury on Pearl's new cards. Now you'll remember in the logo example that I showed you earlier I had the same sunflower at a greatly reduced size as the dot on the I in Trattoria. The reason I didn't repeat that here is because the size of that logo on this card is pretty small and that Sunfire would have lost all of its detail at that small size. So that's an instance of it not holding up when it's greatly reduced. So what I did to get around that was I pulled it out of the logo, and I made it into its own graphical element. So I made the sunflower really big and hung it off the edge. All now know that that's called a bleed and it works. Everything still goes together. People won't even notice that that sunflower isn't over the eye anymore because it's still there. So it's useful in his branding. Everything's right, aligns still going with the same colors that are in the logo. I didn't bother to add phone because people know that's a phone number because you don't have that much space on a business car. So you really need Teoh. Have is little information, as you need to you on there. This is another example of what a lot of cards look like, and I apologize for the quality this photo. But I didn't save one of his old cards, and I could only find a picture of it. So anyway, you get how ugly it used to be. This is for an attorney. This is my neighbor. Everything centered. His name's really big, seems intimidating. It's in all caps, so it must be very serious. All McGuinness, I'm already nervous. I'm already nervous about this, you know, is if legal proceedings aren't enough to make you lose your mind. Now the lawyers cards scared me to death toll cats. He's yelling at me already. How can we make this better, more approachable, more of a happier, more calm situation turned this into that. That's some good stuff right there. So what I've done is I've put his picture on the front of the card. His wife, Carol, my best friend in the world. She is his assistant. So you're gonna come into contact with both of these folks and their unusually attractive Don't you feel better about the whole? Don't you feel automatically just by looking at this car that, hey, things might work out for me. I bet you he can help me and look at his wife there and they're together. And that's just sweet. And now I don't mind. Call him. I'm not scared cause he's not yelling at me in his business card. Now I've used blue tones blue with kind, a little bit of a violent, because they evoke what emotion? Serious intelligence, little conservative. You probably want your eternity, a little conservative Anyway, it works a lot better. I did include a tiny little piece of art, and that's just the balancing of the scales because it just he had it on his other card and he really, really like that little piece of art, so I thought, all right, a little piece of art on it. But anyway, I did cut off a little bit of Carol's head virtually. That's only because who's the important person here? It's Michael. He's the attorney. But you're going to come into contact with Carol and her. Being with him in this photo makes him seem more approachable on the back of the card. We have utilized that space to write down the person's next appointment and also to reaffirm that message. We're here to help you. You're going to help. Everything's gonna be OK. Don't be scared. You've hired the right man for the job. So if you're thing that you're selling is a human being, put that human being in the most friendliest pose that you can on that card and on your materials. We did ad campaign for them in some of the local Boulder magazines and newspapers, and they've gotten a ton of business. When I did this card for him, he was mainly doing divorces and that system nasty business. He wanted to move more into mediation. So when we did this ad campaign, we actually put mediation in the verbiage and he got a lot more of that business. He just attracted it right to him. Now it is time for the big Internet contest. Reveal these are three photos that were taken by photographer named Shelly Singer and I did an Internet contest last week, and I asked via Twitter in Facebook if you would send in your original business card that I would give you a free logo and business card makeover. OK? And I did this for two ladies. Um, the theme the, um, e mails that they sent me were absolutely hysterical. Both of them started out with. Please, please, please. Oh, please, Lisa, please help me. So you might kind of get an idea of how I went about choosing the winners for this. These two ladies also had the worst cards. I got about 20 or 30 cars. They had the worst ones and they were so bad, you're going to see them in a minute. So what I did was I asked them to send me three other prize winning photos because I figured out of those three, I would pick two, but I wanted to see what they thought were the best images. So Shelley sent me these three images, and I was completely blown away by the 1st 2 especially by the one on the middle. And I thought I thought initially that Oh, that has got to go in the front of the card But I ended up using that one on the back. Okay, so here's the three photos that she sent me. I also asked these ladies to tell me a little bit about where they were geographically, based on what kind of client they wanted to be attracting to their business, not necessarily the clients that you currently have. So now we're going to see her original card. It's so sad. There's no alignment going on, is there? There's very little proximity going on, and we've got email in front of the email address. We know that's email. Okay, also, she's using me dot com. She's gotta You are ill. She owns star dog photo dot com. She needs to be using Shelley at star dog photo dot com. That should be the email. Okay, so now I'll show you the sketches that I did because I start out on graph paper because I'm faster there. And you will be too. No matter. If you don't think that you're gonna be faster on paper or not, you will. And more ideas will come to you drawing. Then they will onscreen. It will be far less time consuming. And you can do it somewhere else other than your computer chair. You spend too much time there. Anyway. Take it to the kitchen table. Take it outside to the deck. Take it anywhere. Take it to the front porch of it's warm outside. Draw a little bit. Here's the sketches so you can see exactly how rough they are and these air rushed. So the graph paper lets me draw out the shape of the card much more easily than plain white paper. Okay, so I can at least be assured that I'm getting my lines kind of straight. All right, so these are the different iterations that I was just brainstorming. And as you brainstorm, more ideas will come to you. I put a little check mark by the ones I thought would work, and then they put a question mark by the one that I thought Well, maybe so. Are you all ready for the big reveal kind of won't believe it and then amazing. It's incredible. This card is gonna change her whole business. And I'm not just saying that because I did it. Anyone who Y'all can do this now that you're armed with the right theories and principles and know how it's not rocket science at all. If your photographer use your best images and make him as big as you can, that's step one. Put one on the back of the car and put one on the front of the car. The one on the front of the car goes on the left. Put your contact information on the right, right, align it and call it done seriously, it will work. The star that's inside of where the A should be is Photoshopped shaped tool. The shapes were built in the all those programs from Adobe, so we've got contrast going on between the largeness of the photo in comparison to the relatively small part of the text. Also, it's all white space on the right side of that card, so big versus little. Okay, big picture versus you know, space. And then we've got contrast between the words Star Dog and photo. Okay, then we've also got contrast between her name and her email address, and I've changed her email address for her because we're going to encourage her to do that. So I think she's gonna love this card. And initially I was going to put the dog photo. His name is Buddy, and it was just beautiful, beautiful photography. I was gonna put buddy on the front, but when I tried it, I had to cut off his paws because he's vertical in nature, right? So I thought, Well, I'll just put that on the bag. So the left part is the back of her card and the right part is the front, So I hope she's going to be very pleased with it. I think that she oil and I think her business will change quite a bit. I mean, let us to see that other one for a moment, and I really I'm not picking on usually at all. So that's what we came up with. The next winner, His name's Dorothy Tarbox. Okay, and these were the three images that she sent me. Now I was a little bit perplexed because the her photography is different style looks like she's got boudoir going on with Childrens photography. But I talked with my husband, Jay about a little while and we said, Well, we decided we rationalizes in our brain of how we could include those two images on the same card and we came up with. Well, once a female becomes a mom, the attention is focused then on the Children and away from the mom. Ah, lot of moms don't feel sexually anymore. They don't feel girly anymore because all of their time and attention and energy is is taken by the child. This is the way it works. So we thought, What a neat thing she if she likes both of these styles of photography, then she could totally cater to the Children and the moms. Gain your sexuality back, gained little self esteem. Let me take some pretty pictures of you. So you feel sexy again. Even though you've had Children and then I can also take beautiful pictures of your Children. So we kind of rationalize in our head, and it works well together. So these were the three images that she sent. And here is the original card. So we've got script E lots of swishes and swirls and flourishes going on. We don't really have any alignment other than a kind of center alignment. And she's got some repetitive information at the bottom, right? If you're you are l is in your email address. Do you really need to repeat that you are on the same side of the card negative. Good buddy, you just don't People get it. So she doesn't need to be that repetitive with this card. So and she didn't have anything on the back. Neither one of these ladies had anything on the back. So that's like wasted space. It does not cost that much more to do double sided printing. So here's the sketches that I did and you can see how lefties are. I didn't even dry out the logo on the little car examples. I just made a box with an accident. So I did this and that it came up with some ideas. I thought initially who I might do that d in the tea together for that in a circle because that works. But I didn't end up doing that. So this is what I came up with. I think it's quite nice. So we've got a colorful card that's illustrative of the two styles of photography that she likes, right. We put the boudoir shots on the back. We put the child shot on the front. I stole the hot pink, which exudes what power We looked at that earlier in our emotional color combinations. So we've got power going on a nice white background. There's contrast. I purposely faded the photo out where you see a little bit of the pink puffball that's in the little girl's hand. It looks nice because it fell while I positioned it so that it's kind of in between her first name in her last name. I still that hot pink from the little girl's dress, and it just so happened the match will say, Mama's brought may not be Mama, but you know it could be and it just works beautifully. So I've got contrast between the first name and the last name. We've got photography small in size, all caps or contrast ing with the lower case of her name. We've spread it out. Then we've got all that nice white space, and we've only listed the pertinent information Dorothy at Dorothy Tarbox dot com. I do not need to repeat her. You're on the front of this card because it is their people. Get it. That's her name. So Dorothy is repeated three times on there, so I do not need to repeated the fourth time. And then we've got her phone number. Everything's right aligned, since she had her phone number so large in her original card, that told me that that's her preferred method of contact. So that's why the phone number is larger in and bowled on her card. You can influence people. Remember we talked about that yesterday? It's manipulation for good, not for evil. By emphasizing a piece of information, you're letting them know what contact method you prefer. Okay, any questions on that stuff from the great Internet? Yeah, um, I'm not sure which card Ginger is referring to here, but in the chat rooms, they say, Great card. Do you happen, Teoh Use like a glossy paper for these kinds of business cards or a Matt. Do you have a paper choice that place under this? I really do. And that's a great question. I'm really glad that that it came up. Don't do glossy. Don't be lossy. Why, If people want to ride on your card, which they do a lot, they're never gonna be able to run on it if it's glossy. Okay, so stick with Matt that way. That way, if Dorothy gives me this card and she and I happened, ask her. OK, so how much would a sitting be? You know, how much are your fees? I'm not gonna remember that. I'm gonna grab the pen out of my pocket that I always have. And I'm gonna scribble it on the front of the card, not on the back, because, you know, the whole thing is a photo. So depending upon the colors in the photo, your text, your writing would show up. But there's plenty of room to write notes on the front of the car, so I can jot down, you know, $800 or whatever for first sitting. You know, however much that is and have it for glossy, I'd never be able to ride on it. And it's annoying. Why is it annoying? Because people expect to be able to write on business cars. You do it at conferences. How else Do you remember where you met Person? A. I do that all the time. Every time I get back from a conference or usually when I'm on the airplane, I will stop. Start jotting down. You know, an acronym. You know where I meet you. Photoshopped World P S W Dash 12 foot shot World 2012. That gives me an idea. Oh, that's where I'm at that person. So people expect to be able to ride on it for better, for worse. That's where we are right now. So I would say, Matt, Lisa Henry's photo Mom would like to know what you think of different cards with different photos. Or would you use one card only? Oh, that's a good question is perfectly fine. Teoh. Mix it up. Use different photos if you've got several different photos, especially if you have several different types of photography that you like to specialize in. Let's say Dorothy could just has easily sent me to. She could use cars that had to Children's pictures on them, and she could have a whole another set of cars that focused on her boudoir photography. But, um yeah, so that's that's totally fine in the fat. If you keep your images themed like that, we're going to talk about that more tomorrow when we get into the photo books. But again, people don't want to be overwhelmed. The choices. So don't throw Adam every style of photography that you take. Pick a theme and tailor it. You know, if you're doing any kind of advertising campaign, are you doing a mailer targeting Children's photography? Then that's what needs to be in those visuals. Who are you targeting? Put your customer in your business card or your advertisements. So absolutely I loved him in landscapes, and I also love doing macro photography. So I've got two portfolio books that I will give out to try to get business and that food photography, too. So I've got three. I'm not going to give a potential food photography client my landscape shots. Why? Because it's gonna confuse them. It's gonna overwhelm them. It's too many choices. They want to think that you're an expert in the field, that they want to hire you in. They don't want to know about your other self. Save the other stuff to show them after you've captured them as a client after you've had him so get hired. Then start, You know, let them know. I also do this other style of photography as well. So limit your choices. So absolutely, you could mix it up in business cards or so affordable to get pregnant right now so you could easily swap out the photos. One of the cool things I've noticed about people that use mu or something like that. And they have many different photos that they then they say, Oh, well, choose one. So then you're looking through so many more of their photos because you're picking the one you like and it becomes a fun little event that isn't married. Three only thing wrong with the mood car, just the size. And that's only because right now in 2013 we still expect standard sized business cards. That's the only thing that will change. Well, they do sell standard to every time, the little one thing in a little bit. You have both strips? Yeah, Yeah, very interesting. So a couple more, maybe before break times. You're already break time. Eso Ken Surprise says any opinion on including professional organization logos like P P a or any anything like that on your business card. Oh, we got an insurgent giant viral here. If your photography doesn't say enough about your skill set, then you might want to go out and take some more pictures for real those degrees and those icons and awards and all that kind of stuff is all well and fine. But that ought not be what's selling you, he said. I'm saying it's your art. It's your product, your service, your what have you that's selling you now. Sometimes you may be forced to put those kinds of things on your cars, like real estate agents do that all the time. But all it really does is make your card look incredibly busy. So if there's one that's really important, like you know, if you want a huge award or what have you if you're a member of an organization that's extremely, um, difficult to get into? First of all, who all knows that if you hand if you hand somebody on the street a card and it has pp a on air, they're going to know what that IHS? Probably not. It makes you seem a little pretentious to be quite honest. And again it's your artwork that should be selling you, not all the different organizations that you may or may not really be a member of, because how does anybody know? So I would say no, I'd say losing. You'll get more business because the card looks less busy. People will not transfer that busy nous of the card to thinking, Oh, that person person's probably difficult to work with. If you gave me a card littered with that crap on it, I would think that you were a had low self esteem big time, and I would think that it would be very difficult to work with you. I would love to talk about the Galaxy gauge designed tool Sit, because be wonderful resource for the emotional impact of colors for colors in America, because the emotional impact of colors is different when you change countries. Okay, so this is a great resource. It's got all the color swatches that I showed you earlier in the class, along with their emotional impact. It's also oh, there's so many wonderful things you get with this kit. You got this wonderful ruler. OK, so it's a plastic translucent ruler and has all these kinds of amazing things on that. You can use it to measure everything you'd ever want to know on a printed page. So let's say example, somebody gives you a newsletter that you need to reproduce. Well, what on Earth Point size is that? Well, you can take this transparent ruler and stick on top of it, and you can figure out exactly what point size everything is. If a printed page has a little bullets on it, you can figure out what bullet size that is. You can figure out what opacity of a color is like. If it's ah, light gray box of what is that? 20% graze 30% grade. It's really useful if you have to match something that's printed and you don't have that digital file. It's also great for converting measurements. So if you take this ruler and you bend it over, I can see right here. If it wasn't upside down, I could see right here on one side almost kind of turn this around so the folks at home can see it on one side. I've got inches and I just follow this line over, and that converts it to metric or Pikus for me. So 12 points air in a pica, so you can kind of think of pica in relation. Teoh no inches in a foot, so there's only points on a pike. It is this another typographic measurements. So it's great for conversions. It's great for measuring things because it's got a full ruler on both sides. It's just an amazing, amazing tool and in this kit that we're going to give away our several different sizes of these graphic rulers. So they're just incredibly handy. You can also see what line wait was used on a line, and a printed piece is at a four point line or six point line. Or what have you and all kinds of wonderful tools air in here. You also get a printed guide of colors printed on coated paper versus uncoated paper so coated would be the glossy and are glossy in the situation. And uncoated would be the slightly more Matt appearing color, so you can see the difference between those, so use it as a color guide. It's just incredibly, incredibly handy, and the kit comes with a slew of other tools that would take us forever to even talk about, but it's a great resource. But to me, the most fabulous thing in this city is this cheat sheet of color mixes and the emotions that they convey here in America. I love that. I think that's an awesome prize. It is worth $130 the winner is Monica McGivern from Facebook Onder. Her quote was, More ideas will come to you on paper than they will on the computer. It will be far less time consuming. You spend too much time in your computer chair, and that was, of course, when you're talking about sketching right, you can do it. So congratulations. Cool. All right, everyone. We're gonna give away our grand prize for the day, and this is an Epson are 2000 printer who everyone says Lisa, Do you know how much you know when the absent are 2000? You know it's nearly $1000. It's wonderful. I have the R 3000 at home, and I just love that printer like crazy. It's wide formats you can print up to 13 inches wide, beautiful color. It's just fabulous in every every way. It's amazing the Epson has given that to us for a prize. So wow, he was a lucky winner. Gonna be so cool. The lucky winner is Krista. Read and Krista participated on our Facebook page as well. And the quote from Krista is, if your if your photography doesn't show enough of your skill set, you are going to need to go take more pictures. Clients need to know you are an expert in your feet. So great. Quote congratulations to Krista, anti Monica and thank you so much to absent again. All right, Back over to you, Miss Lisa. Wonderful. Did we have any questions from the Internet on these business cards that we've been looking at any additional questions? And then we can move on to the live makeover that we're going to do right here in class. Do you have ones? Yeah. Let's just get one here. Um, let's say let's see. Well, we kind of are back in a photo shop. So roll from the Netherlands. When aligning the text with other objects and shapes in the design, Do I line them with the baseline of the font or the descend er line? I would say baseline okay? Yeah. Great question. OK, A quick question from net ingenuity in Austin, Texas, on That was it's about the previous car that you're talking about with the dogs. And they're just asking, How did Lisa pick the blue font? Uh uh. Sorry. The blue for the front of the dog card. Oh, that's great. Let me back up to that. And we will look at that. How did I pick it? I used my trusty color will right here. What predominant tone is coming from the dog that I chose to come on the front of this card Predominately kind of pale yellow, you know, a little bit in the orangey round, but predominantly pale yellow or somewhere in between. So I held my physical color will up near this dog, right, because he used the digital tools. But again, I like it because it's in my hands. So all I did was I position the big, thick line that goes down the center of my color wheel to the color. I'm starting out with the base color. The most predominant color of the photo that's in the yellow wedge of our color will here, So I'm gonna go for complementary. It's easy and it works. So I draw a straight line down to the to the wedge that is directly across the color wheel from my base color. And if I look at it, I find that I'm in the Blue Violet Realm or the violet Room. So what I did was, since this photo also has a whole lot of kind of brownie tones and in a little bit of orangey from the eyes and the amber, I kind of split the difference between the two wedges on the opposite of the yellow. So since I've got a little bit of yellow and a little bit of orange going on in the photo, then I kind of split the difference. And I chose something in between a blue and a purple. Okay, cause if I stuck with the oranges that my complementary would have been blue. But if I stick with the yellows that my complementary is purple, so I split the difference between the two, since I've got so many of those two tones in the image. So I went in between blue and violet to a blue violet, and that's how I think that question from Starling. How do you feel about putting Twitter handles on the card? Or is that too much info? And then what do you think about Facebook and Google plus and having all your social media on your business card a great place to add those kinds of things is the back of the card. They're great to put on there. I have them on my own personal business card, but I have them on the back. Okay, So what if you're using a photo on the back, then you could, Perhaps if let's say we want to put them on the back of Shelly's card here, we've got some nice natural space on the back of that card at the bottom, right? So we could easily put that information there. But you don't need to spell out Twitter. All you need to do is find a Nikon, And I believe if you go to twitter dot com, you can download icons for that to put on your car. You don't need to spell it out because people get what that is it. If they don't know what it is, they're not using it. So if the photo still prevents the text from really being ledge. A bill on top of it than what you could easily do is just create a box that's filled with white and lower the opacity of that box to about 10% case. So it creates a little bit of a color block safe space, non busy space on the card and then put your text in a color on top of that. That's contrast enough that it you know, the legibility holds. But if you do use any kind of light color, type on a dark photo type is pretty small on business cards, and I don't like to use any type that's below nine points, because have you ever gotten the business card? Had to squint to read the dadgum thing so you can make your text large or so people don't have to hold it right here to actually see it. But if you're using a light color type, you want to make sure that you're using at least 10 point, because you'll it'll just fall apart on the business card. If you go smaller than that, you won't really be able to see it unless it's nice and bold and probably stick with a sans serif font if you're going to do that. So I know we talked about this yesterday, and I think it's a pretty important thing to maybe remind people, actually, let's see. Actually, Yvonne says, What does Lisa think about putting three separate photos smaller on the back of the card instead of one large photos? So can you talk about why you made the decision toe simplify a little bit? Sure. So for this particular business card, these air, the photos that I started out with so I only had three. Okay, um, I felt that the photo on the right wasn't as strong as the other two. That's why narrowed it down to just those to you, and they naturally lent themselves to different sides of the card, which was just perfect. You could put three photos on the back of your car if he would like the reason you'd use three instead of Ford's. Because odd numbers are more visually pleasing than even numbers, and you don't want to put more than four. Why? Because people can't process that money photos, so try to stick with three or four. If you used a full bleed, which means that the photos were hanging off the edges of the card. Then you could line up those three photos, much like that fake, vivid portrait add that we saw yesterday that we're going to see again when we get to those magazine ads. Just make him all hang off the edge, make him equal in size, and just line them right up with putting that many photos together, though you need to make sure that their color palettes go together. So you know, you may have to go through several photos to kind of see them side by side to know if they complement each other or if they, you know, detract from each other. And if they detract and there's no reason to add that you can pick your best of the best you really can. I mean you could make this is complicated as you want, but I'm giving you an incredibly simple formula that always, always, always works deviate at your own peril. Can I just ask one more quick question? Do you pick the photos to go with the emotion of the colors or the emotion that you're trying to portray in the marketing materials. So, like, if you're using blues or are you trying to pick a photo that portrays the same emotion you can for a photographer? I would start with your photo and kind of let the color palette evolved from that because, believe it or not, if you pick your cream of the crop images, they're gonna communicate the kind of message that you send. It was really neat. During our break, we ran around with this color and emotion guide, and we were putting it against everybody's close to see what kind of emotion they might be feeling according to what they have on, and you'd be surprised how accurate it was. So the same thing I believe would apply to your photos. What you choose is your best of the best photos are probably gonna have the correct color message in them anyway, even though it was a completely subconscious thing for you to do because they resonate with you and you always want to be designing for the client that you want to attract, not necessarily the client that you have. So pick your best photos if the color palette doesn't immediately jump out at you, and it probably will, with the help of things like a color will then use a cheat sheet such as this color mix and emotions guide to really fine tune your message. And then, like you, said Susan, you could kind of go back and look through your other really good cream of the crop photos and see if there's something that has a little bit more of that color in it that it would behoove you to use instead of that other photo. So, using photos and color emotions together, you can really fine tune the emotion and the message that you send from your visuals.
Class Description
Graphic design is everywhere you look; some of it good, some of it bad, and some of it just plain ugly. In this 3-day online graphic design course, you learn the four secrets to great graphic design that will ensure your promotional materials always looks their very best. Each design secret will be revealed, defined and then put into practice on several projects including business cards, ads, and more. You also learn a lot about typography and color theory, both of which are essential for your design success. No matter which software you use--Photoshop, InDesign, Pages, or even Word--these design techniques will serve you well!
Reviews
… exactly what I needed for current and upcoming projects! Actually, it was much MORE than I thought I needed. Once it all sank in, I realized just how much I didn't know, but needed to know. The training is top-notch and very effective, and just to top that off with a cherry, Lesa Snider is the most engaging instructor with whom I've had the privilege to learn. I can't recommend this course, Graphic Design for Everyone enough. … talk about "clicking" with an instructor… A self-professed Southern geek/nerd with a sense of humor is a darned near perfect click between that instructor and this student. I love to learn anyway, but Lesa Snider's classes are a wonderful blend of fun that runs throughout the entire course of technically advanced concepts and application. Where do you find a course where you laugh as much as you learn (both massively)? … a Lesa Snider course. I've already put the course material to good use and look forward to using the class info and skills even more in future projects.
I've been a fan of CreativeLive for along time. I've attended many classes, but this is one of my most favorite sessions. I think Lesa is a great trainer and find I am learning a great deal. I liked it so much I actually purchased this course. I would watch any course she was part of. Great graphics design course and wonderful tips.
I enjoyed it very much. However, I hated that I could not pause or rewind,,,so I had no choice, had to purchase. :)Lesa is a terrific Instructor. She takes the hardship out of the learning process with her wonderful ever so friendly personality. She instead turns it into a joy and I enjoy very much her courses! Thank You Lesa!