Graphic Design for Everyone
Creating Custom Photo Books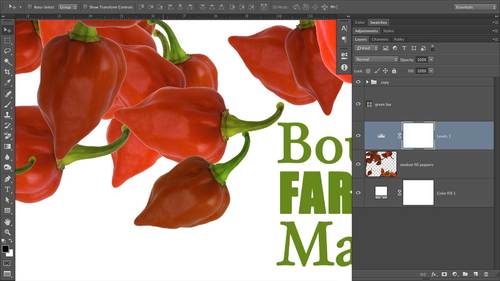 Graphic Design for Everyone
Creating Custom Photo Books
Lesson Info
Creating Custom Photo Books
So let's redo just that part of this particular ad, and I got to say it was one of my favorite as to come up with because this patriot just cracks me up. I just cannot believe how funny the picture is, all right, so delete all the layers that were involved in our pattern last time, so the first thing you want to do in creating the pattern is create the shape or bring in the image that you want to base the pattern off of. So let's go and create our shape and are shaped came from the pattern that sewn into the fabric behind the cat in the dove. Here. I don't know how the photographer made that happen, cause those are real animals. So let's create our shape using a method that's going to allow us to easily cull, arise it and chains that shape without altering edge quality. So we're going to use one of photo shops, vector shaped tools, and we're going to grab the rectangle tool. Now let's come over here char document, and I'll zoom in just a little bit so you can see endless shift drag to ...
create our shape. Now what we need to do, what I should have told you before. When you do that one more time when you grab the shape tool, trot up to the options bar and make sure this pop up menu toward the left is set to shape cause that's gonna make Photoshopped draw the shape on a whole another layer. And if you're in CIA six, you're gonna get these handy Phil options so now will come down here. Shift drag to draw perfect square. Now let's summon free transform so that we can spend it around to make our diamond. So we'll press command T or control T on a PC. Or you can choose the edit menu and choose free transform when you go ahead and shift drag while I'm rotating it, because I want those two corner pieces to be perfectly vertical. Now, if you need to resize it, this is the time you can do that. Just think about how large you want that pattern to appear so you could grab any of the corner handles to make it larger or smaller. I think that side is gonna work out pretty well for us. We'll go ahead and press return Let Photoshopped nowhere finished re sizing. Now we need to set the color appropriately What we talked about earlier Why we're using purple, as are other color in this adds because purple is complementary to yellow and our photos comprised predominantly of yellows. They're rather light in there. They're kind of yellow tent, so the yellow mixed with white So we're gonna use a tent of purple so purple mixed with white. So that's where we were using light tones in this. So NCS six from the Phil menu in the options bar, we can click this little color picker icon here at the top right of the resulting panel. And then once the color picker opens its mouse away from it and pick up that purple that we already used for our text click. OK, now we're set to go. Now we need to create a selection of the thing. We want Photoshopped to create the pattern out of easily done with the rectangular marquee tool. You're gonna draw a perfect square around the shape and you can move it around on your campus while you're in the after drawing at my pressing and holding the space far now. How much space you select around the shape is how you're going to space the pattern now. Okay, so if you want less space in between this repeating pattern than you would make that selection much smaller. And if we made a pattern out of that, then those diamonds would be touching each other. When we feel the layer with pattern, I don't want them to be touching each other. So I'm gonna make my selection a little bit larger now, I'm still holding down the shift key because I intend this pattern to be repeating. So it needs to be a perfect square once you get it like you want it released all the modifier keys, Then we're gonna trot up to the edit menu and choose defined pattern. Give it a name. We'll call it Purple Diamond Click. OK, now we're finished with that selection so we can press command D or control de on a PC, or we can choose select D select. We just want to get rid of those marching ants, cause we don't need them. Now we can turn off the layer visibility of the layer we created to make the pattern Now, at this point, you have two choices. You can either create a fill layer like we've been doing this afternoon by choosing the half black, half white circle at the bottom of the layers panel, then choosing pattern that's gonna fill the whole layer with the pattern very efficient and file size. We've been talking about that earlier today. However, that's not gonna let you alter the size of the patterns. What you may not need to you, so we'll go ahead and click. OK, actually, we could change a scale right here yet another option. See how that's changing as we change the scale so you can change it right here in the course, I show you all these different ways on purpose so that you know all the options available to you. That's the great another one of the Brazilian great things about doing this classes. I will often times come across stuff that I didn't know either or someone in the chat rooms Will will give us a tip or someone in the studio audience. So it's a win win situation all around, especially for me. Okay, so now we're gonna drop opacity of this way backs. We kind of see what we have to work with. And now it's just a point of using the included layer mask that came along with that feel layer to hide the pattern for the portions of the image that we don't want it to show up on. So we've already got a rectangular marquis active, so let's go ahead and job box around the area. We don't want the pattern to appear. And then this point, we could either fill that selection with Black. We've got the mask active over here in our layers panel, and then we could invert the mass so we flip flop it, or we could flip flop our selection right now and then fill it. So let's go ahead and do that. Try up to the Selectmen you choose inverse. So now the opposite of what is selected what was selected is now selected. So now we can feel that selection with black inside the layer mask, and you can do that much using the edit menu Phil and picking black from the use pop up menu. So that hid it in the areas that we had selected. The last thing that I did to this ad was, I added a border around the whole thing. It's kind of hard to see right here. I'll actually make my canvas size larger. She could see it temporarily, and then we'll turn it back off. See what I mean about those feel layers. They automatically expand if you increase the size of your canvas. That's why we got pattern now around that edge. But I made the campus bigger so you could see that rule that goes all the way around the image. So it's just that same purple color. And that's just gonna set off, he add, because I know it's gonna be up against other ads in the publication. Now. If you were going to newsprint, that rule would need to be black in newsprint. Most the time we're gonna be printing in black and white anyway. And so if I dropped all the color out of this design, that rule would appear grey because it's not a super dark color. So in newsprint you wanted to be black, so you'd want to make that rule black, not a color. Okay, so go ahead and Dundee. And now let's look at how I created that rule. This is a big question that a lot of folks have. And so far as how to add a rule around, you know, the whole mess. Okay, so what? I did Waas Yes, I think this will work. I added a stroke onto a film layer. Okay, so let's see if we could make this work. I'll turn off that border and you can kind of see it went away. So let's say I'm done with this. I want to add a border to the whole mess. Let's select everything so we get the full shape of the peace so we'll choose Command A. We don't have our shortcuts on or we could choose. Select all. OK, so command or control a on the PC is going to select. Also, you're gonna get a selection around the shape of the whole document and that's what we want for a rule. Now let's add a filler. Come down here to the half black, half white circle, Choose solid color Click. OK, don't panic. We're gonna drop the fill of that layer so that all we see once we add our stroke is the stroke. OK, so the fill setting lives underneath the opacity setting. Okay, so we're not dropping. Opacity were dropping, Phil. So let's click and drag a top that words that get a little screaming cursor. Or you can just double click inside that field and type in a zero so it drops the field. So see how that's gone Now. Now we have to use at a stroke to that layer. So that's kind of a a cheat to add that black stroke, and it really should work position inside. There it is. So if you don't see it that, make sure to change that position. Poppet menu to inside. Watch this area of my screen right here. When I changed the position outside, the stroke goes away, even though you're thinking it should be there. Hello, but changed that position. It's just hanging off the edge of the document is there? You just can't see it. Change it to inside and you'd want for newsprint, I'd say probably a anywhere between a two and 4.2 and four pixel rule. You want it thin. It's just enough to finish off the edges of your ad click. OK, so let's do that one part again real quick here, so I'll get rid of those two layers. I'm age. Let's say you're finished with the ad you rated at your border all the way around it. Select all so select all or commander control? A. Do you want those marching ants all way around your document? Now let's come down to the adjustment layer menu. Choose solid color. Does it make a hill of beans what color it is, just click OK and then double click the fill setting, not the opacity setting the field setting. Drop that feel to zero. And then what we're gonna do is add a stroke using layer effects, and you want to change the position to inside. And if I change the color of that stroke and make it bigger, you can see it. Now you can see that border all the way around me. I'd make it thinner, but for being able to see it on screen. It's helpful if it's larger, so that's how you add a border all the way around the edge of your design, which is very handy now. Since we've got this ad open, return my border back on there. Since we've got this ad open. Let's talk briefly about going to newsprint. Okay, Most of the time, when you get a newsprint, you're gonna be seeing your ad in black and white. So you need todo asking me printed black on what you need to preview it to see how it's gonna look. Okay, So an easy way to do that is to let's activate all the layers that are involved in our ad showing case. It does shift, click. And what we're gonna do is create a a new layer that has all the content of these other layers all smashed together. We're not get It's like flattening the layers panel flattening the document. But we're doing in a nondestructive way. We're making a copy or a stamp out of all the layers that we've got that's gonna appear on a whole nother layer. And you can do that a couple of different ways. You can press and hold the option key on a Mac or Ault on the PC and click the little fly out menu at the top of the layers panel. And then you're gonna choose merge visible emerge layers. And when you do that and you scroll up to the top of your layers panel. Look what we've got. Now we've got a single layer with all the content that was on all those other layers. Okay, so that's step one. The next step is to de saturate that layer. So we're gonna trot up to the image menu, choose adjustments, de saturate or just pressed shift command you on a Mac or shift control you on a PC. Okay, so the reason we made a stamped copy of all those layers is because when we do this, we don't want to drop the color from all the rest of the layers cause that this is our master files is how we create this ad. So when you preview your ad like this by using the de saturate command, you can a fairly accurate visualization of what that ad is gonna look like reproduced a newsprint. Now, please, folks, don't ever use that method to turn a color image into a black and white. This is on Lee for news prints. The only time you should ever use that de saturate command because it creates the lay missed black and white, the lame. It's low contrast black and white known to man. Okay, there are other way better ways to create a black and white image from a color image from photo shop. Case in point. I'll just undo what I did, and I'll make a, uh, fresh likened it with an adjustment layer. Okay, so we're we do the de saturate, okay? Boring. Gross. Not much contrast, But in newsprint, that's what you want. That's really what you want because you don't want it to be too dark in newsprint. So if we were gonna change this to a, uh, a black and white image for any anything else even to go to a magazine if you wanted her If you just had a photo that you wanted to turn into a black and white, I would send my color chips to the default of black and white by pressing D. Take a peek at your color chips and make sure black is on top. Flight is on bottom. Then we're gonna open the adjustment layer min needle half black, half white, circle the bottom of the layers, paint on one more time, and we're going to choose a Grady int map. And that is going to give you a B ut full nice, high contrast version of your image. Look at how much more contrast we've got in that version of a black and white as that one. Okay, so de saturate command for newsprint Just to give you an idea of what that adds gonna look like. If this purple would have been much lighter, it would have looked like it was reduced in opacity. So previewing it with a de saturate command on a stamped layer like that doesn't mess up any of your original layers, and it allows you to go back in and maybe dark in that purple just a bit. So it holds up will, once it's de saturated in newsprint. Another thing that you should do before you go toe for you. Send this off in PDF for tiff or whatever the newspaper wants. You need to change the output levels to slightly lighten the blacks that are gonna print into slightly darken the white center. Go to print. Newspapers are notorious for their blacks being two dead gun black and there why, it's being too dad gum white for real. So you need Teoh Handle that on your end. So the way you do that is with an adjustment layer. Okay, so stamped the copies of the layers first, and we'll just do that part again so we repeat it. Okay, So highlight all of your layers that are involved. Press and hold the option key on a Mac Altana PC and click that fly out menu at the top, right of the layers. Panel and shoes merged, visible. Now we've got that extra copy up here, extra layer that has all the content of our other layers. Now let's go up to the image menu. Choose adjustments. De saturate. Great. Now we know how it's gonna look in black and white. Now let's add another layer of control by darkening or darkening the whites, enlightening the blacks just a little bit with the levels adjustment layer. So let's go back down here to the half black, half white circle, choose levels, and now you're actually going to get to use. You can either use these output levels right here. Or more simply, I would just drag the black slider in just a little bit and then drag the highlight slider in just a little bit. So what you've done is you've slightly dark and all the highlights so that they don't get completely blown out when you go to press on newsprint. And then you've slightly lightened all the blacks so that they don't get plugged up in newsprint. Okay, so that part again let me throw this layer away is adjustment layer menu levels and then just drag this in a little bit. Not that one on this bar, not the hissed a gram. So you want to drag the blacks in just a little bit, and it's It's altering the numbers in those fields. See that? How that's changing it was zero. So in photo shop, zero is pure black in 255 is pure white. So for newsprint, you want to change the output levels so that your darkening the highlights just to touch in your lightning the shadows just to touch, just to make up for the really crappy print process that is the current state of newsprint and also the incredibly absorptive, cheap, cheap, cheap, cheap, cheap paper that they use. Now. If you're designing this ad for USA Today, which is one of the only newspapers that uses full color than don't do any this, but nine times out of 10 for your local newspaper, you're not gonna have that. So this is the This is the way to go on that one more. Little no on patterns is Photoshopped. CS six is new scripted patterns. And I've got an example of that in here. For you, it's to show you. So this is another ad that I created in again. If you purchase this class, you're going to get all of these psd files. So you go back and deconstruct, get ideas, all kinds of fun stuff. This is also a pattern, but see how random those chili peppers have been placed in here and you can also see that those chili peppers all live on a single layer. How did I do that? I made a pattern out of a single chili pepper, just like we did the diamond shape. Okay, so I'm not gonna go into all that we winter prescriptive patterns quite deeply during the photo shop photo shop. See a six course that we did last year. So if he purchased that course, you've got full instructions on how to do these scripted patterns But what I did was I opened up a chili pepper picture, and I'm I gave that to you as well in here. So I started out with this and has created a pattern out of it, just like we did earlier. Select all edit defined pattern. Give it a name. We'll just go ahead and do that, he says. Chili pepper. Okay, now I can come back over here to this ad, and I can either use a fill layer like we've been doing or an empty image layer. So let's go ahead. Use a feel layer, so go to the adjustments menu at the bottom of your layers panel cheese pattern. And with this particular method, I don't think we're going to be able to use a fill layer because we don't have any of those. That's randomizer options in here, so let's cancel out of that. Let's go ahead and make a new image layer. Now let's try up to the edit menu. Choose Phil, and here's what we're gonna get our scripted pattern options. So choose pattern and this is the new part in CIA six. Is this little area right down here? So we're gonna turn on scripted patterns. And then from here, you choose any of these options. So Brick Phil is going to give you something that kind of looks like bricks with alternate spacing every time it repeats on the line so that your brakes don't look perfect. You could do a random feel, which I believe is what I did for these chili peppers. A spiral is going to create a spiral so on and so forth, so we'll just say random. And you can get an idea of how it would look should we have left the options set to our diamonds that we just use. But, hey, it's all about giving you different ideas. Let's back up and have one more Go with that edit Phil Pattern. Let's choose appropriate pattern. There's our chili peppers. Now we've got scripted patterns, turn on set to random feel, and now we're gonna get our chili peppers. So this is another great way to create your own custom backgrounds. And apparently, when I made the pattern, I had a little bit of a background in there. So you need Teoh delete any kind of background that that image might have if you don't want that to be included in the list. So anyway, that's kind of how you could do that. So it's closed that up. And now let's talk about. Do we have any questions on patter specifically? Because then we can go on to postcards and then our photo books? Um, sure. So Claire of R A. Says, Can you enlarge patterns indefinitely the same way you can with shape players without losing quality? Oh, that's a great question. Answers new um, and then cook. Esquire is saying that this whole conversation about the adjustment layers this is making me think I shouldn't use black and white adjustment layer in my work in what situations wouldn't be useful that I should use A black shouldn't use, but I think you normally say that's how you make your dear black my commercial. I usually use a radiant map adjustment layer, but a black and white adjustment layer is another great option, because what happens when you use a black My adjustment layers. You get a bunch of sliders so that you can fine tune the contrast. I just my own personal opinion. I think a great map adjustment layer makes a great final result with without me, and I'll sit there and spend 20 minutes missing with those sliders and the black and white adjustments panel because you can eso If you like to tweak things, then go ahead and use a black and white adjustment layer. But if you just want a great end result, use a Grady a map just earlier. Perfect. So one more from Adele. How would you color your pattern in pre CS six? So can you speak to that at all? Yeah, when we created the patterns of the diamond, that's so she's talking about filling that shape layer. You would set your foreground color chip to be the color you wanted the shape to be before you drew it. So you'd set your foreground color ship and then draw the shape instead of waiting till after you create it to do that. All right. Okay, so I think we can cruise along great. So let's go ahead and take a look at creating a postcard. And I was wrong on postal rates I gave you. They're worse than that. A postcard is indeed 33 cents this year, but first class letter rate went up to 46. So it's a full 13 cents cheaper than a first class letter. So if you're mailing a postcard to a slew of people, then that could be a big deal. Okay, so here's what we're gonna create. If we look in our layers panel here, you'll see that I've got two folders. Okay. One says front one says back grouping layers in the folders like this is really handy when you're designing a piece that has a front in the back. Otherwise, things could get very confusing in your layers panel. So here, this is what the front looks like again. This would be for my my fictitious concert photography business. So here's what the front is gonna look like. And then here's the back. So your next question will be, Well, why didn't you use that whole right side? Well, it's a postcard, folks. Your stamps got to go up here. You've got to leave a little over 1/4 inch of space that's free. Down here at the bottom doesn't have to be white. Just know that when it goes to the Postal Service, there's gonna be a big old barcode that ends up right down here. So you don't want any important text down there, Okay? And hopefully I've got guides on this one. There we go. So that's another great thing about buying the courses. You'll have these guides. And you could you could pop open this document and turn off all my layers and just import your own stuff. And you got your template right there. So the guys come in really handy on the back because I know that I'm not gonna put any text below that line. So that line is about 1/4 inch up a little bit more than that from the bottom. That just gives that barcode a safe space to land. And I've also got this part Davidoff because I know that you're going to need to put addresses. They're, you know, an address label stand and all that kind of good stuff. So that's what those guys were about. So let's go ahead and create this together. If we look in my layers panel here is only comprised of three layers. Again. I like to make photo heavy designs so the weight is carried by the photo. The depth of this piece is coming from the photo, Okay, that's why we don't have another pattern. I could add a texture to it, but, um, this one works really well the way that it ISS. So we've just got that same kind of color bar that we used earlier in the day with an image in some text, and that's it. So let's go ahead and create it. So file new to create a new document. These are dimensions to create a postcard that has a full bleed, which means it's a little bit bigger than it's gonna print. So we're gonna create a document that is six and 1/4 by four and 1/4 and that quarter inch is gonna be trimmed off during the print process. So let's go ahead and tab down in type 6.25 by 4. 300 pixels per inch in RGB color mode, and there's are blank postcard slate. The next thing we're going to do is put our photo in here so file place navigate where it lives. Now we're in the postcards folder, so we're bringing in the front of the back images. I'm not real sure which one's which but that's OK. That's the one that's gonna go on the back. So we'll save him for later file place. Bring this one in. There we go. I need to make him a little bit larger. So I've got these re sizing handles Shift option on the Mac or shift Altana PC. There we go. Now, let's go ahead and make our color bar. We're not gonna have a bar code on the front, so we don't have to worry about leaving that bottom area free. But we do want to keep our text from being, you know, about 1/4 inch from that because we know that's gonna get chopped off. Hey, we also don't want her color bar to be dead center. So what we could do is turn on rulers by pressing command or control R dragged down a guide. It's going to snap to the middle point. So now I know I don't want my color bar to end up in the middle or right next to it. So I'm gonna drop it down this little bit visually. So grab the rectangular Marquis, start your drag outside the document. I'm using the space bar to move the selection around as I'm drawing it. And remember, you can always resize this after we fill it with color. So it's come down here in Choose the half light Cath light circle. Choose solid color. What color we gonna grab? That's great for these nice, nice, beautiful turquoise colors or Thiel's from the image itself. Click OK, now we need to change the blend mode of that layer so you can't experiment with a different blend modes to get the look that you want Now, since this image is kind of dark anyway, I'm going to go for a mood in the lighten category will probably work better. Or we could go for something in the contrast category, you know, overlay, what have you? Or if you didn't want change the blend mode at all, you could just drop the opacity of it. So there's all kinds of different options you could play with, blend moods and drop capacity or just drop capacity. Now let's go ahead and our texts LoPresti to grab the text tool, and we're gonna type faces, a rock press return concerts, photography by Lisa Nilsson and let's come over here and select all Go down in front size and we can begin formatting or font or a type. And I'm gonna play with the funds until I can put faces of rock. Or I can make these two lines of text equal and with okay, I might go down just a little bit and come down on size on this one and use a bold for the first line cause it's really our headline or a medium, which is going to be thicker then Regular, but not as thick is bold. But hold pride. Work well for this because we need some contrast right? And now let's adjust the leading Let's adjust the leading photo shop. Well, that's telling me that letting ISAS low as it can be, So perhaps there is some space before, after going on in, there is so zero that out in the paragraph panel now we should be able to adjust our letting position that about their Now I need to change the color of that text so it's double click to activate everything that's on that layer. Click the little color Swatch, and I'm going to come in here to this image, and I'm not going to click on his shirt because that would give me a pure white. See how the little dot is way up at the top left. So I'm gonna come back over here and I'm gonna pick up one of the lighter colors, but that is not pure white. So I could try some of the greys, which will work out really well in this. So I've got white, plus a little bit of blue. So there's the front of our postcard, and again it works. This technique works so well because we didn't center that color bar, which would have been boring as all get out. Plus that also would have don across our subject's face. So we drop it down into that lower section of the post car, and you could set guides all the way around quarter inch. So you make sure that you don't go into the bleed area or if you're using an online printer for postcards and there's a bunch of amount there that some of the stuff it's on the resource sheet that you get in the download files for Day one is our. Our super secret three page resource is, and there's some printers on there, which you're really great, but you'll be able download a template for most online printing companies. And so you'll just open that up in the program that you're using to create these ads. Are these postcards rather, and you'll see their guides? Okay, so now let's group all these items into its own folder so I can quickly turn off the back in the front. So I'm gonna go ahead and click to activate this other layer command, click or shift click and then from the fly out menu, choose new group from layers and we'll call that front. It's now I can turn its visibility I off and work on the back. Let's bring in our other image file place navigate to where it lives. So I used shots from the same shoot. So if you're doing a front and back for this kind of it design, which is a postcard, then they can often times be nice to use the same Siris of photos because all of your colors we're going to match. I wouldn't necessarily do that on business cards because I just wouldn't Okay, so we're gonna position this guy or he's hanging off a little bit. And I love the reflection of the guitar in the glasses That that's really, really nice. So now what we're gonna do is find out where the center of our pieces, by dragging out a vertical guide, and it snaps right there. Well, I don't want Teoh. Cut him off with the center. I want the photo to be larger than the address area, but not by a whole lot. And there's no hard and fast rule behind this. I'm just gonna find my center, and then I'm gonna go over a little bit, and then I can mask off using the rectangular Marquis the part of the photo that I want to hide, or I can add a layer mask and just faded out on that other side. The pins, if you want a hard edge or a faded it. So if I wanted a hard edge, I could do this right Here's at a layer mask. Now I've got a hard edge. But if I want to fade that into that address area, then what I could do is simply add a layer mask. This layer used the Grady in tool set to a black and white, radiant and drag. It always takes me a couple of drags to get the direction right. Part of it's because I'm fast and so I'm just I don't want to take the time to figure it out so I just start clicking and dragon. So this is just another way that you could kind of lop off the side of that photo, but in a softer way. So adding a layer mask and then using the Grady int tool inside of that's another option. And then the last thing you want to do on this side is go ahead and mark off the area that you don't want to mess with down there at the bottom, cause we're gonna add another color block on here. So I want to be sure and leave at least 1/4 inch in a little bit more area free of the bottom. I'm not gonna put any text down there. It's okay if the image goes down there. You just don't want anything you want people to read to be down there because a sticker is going to go across it with a bar code on it. Take a look the next time you get a direct mail postcard, find that sticker down there. It's now we can go ahead and add another color block again, not dead center. So somewhere in this area, of course, we need to get the Kurtz to, which would be the rectangular Marquis. And I can have my box touch that line down there cause I don't care, cause I know that Barker's gonna go underneath. There's now we can add another color bar, solid color adjustment layer when this time we're going to go for a real light color into stroppy opacity of it. And that gives us a safe spot for text. And it really can't remember what I put on the back of that Denver Museum of Art. Will this cheat and copy paste it? So grab the text tool Copy paste. Nice little right alignment there. And there's your postcard so picked up the text color from inside the guitar picture as well. So we'll take a look at that same technique on another design that will happen to photo books. So here's another example. Okay, so there's the bag and there's the front kind of is that same technique, right? So let's do it again. New document for a postcard. With the bleed, you're gonna want six and six and 1/4 by foreign 1/4. So here's our blank slates will start placing our photos. So now we're in the cleverly named Peacock folder and you want to go with the landscape orientation from the front of your postcards, and you could get away with a vertical on the back because you know you're not gonna let it cover the whole thing. Resized the image if you need to. Now let's turn on her rulers. Ours are already on, but she's view rulers, If yours Art Commander Control are analysts mark off the center of that postcard again. If you've got snapped, turned on in the view menu, you're gonna see that guy's snap to the center so you just don't want your color bar to be right there. Now let's go and grab our rectangular marquee tool. This one. We can let the box hang off the right edge of the peace. Okay, so you might position it somewhere around here. Now let's fill it with color. Snatch up a color from the image itself, fiddle with the blend modes if you'd like to kind of make that a little edgy or not, or just drop capacity If you need to resize this bar if you think Oh, shoot. I didn't make it quite big enough. Someone free transform my person Commander Control are mean t, which is close to our and then doesn't drag any of the handles out to do whatever you need to do. You just don't want the left portion of that box to be dead center, which would be, um, about three. Okay, so you don't want to pull it all the way over to the three inch mark that I can see in my ruler here, press return, and then you can just as your text. So Nelson Nature pull that over there Gallery debut. Make it all bigger with their keyboard shortcuts bearing in mind that that we don't want the text to go. We want to keep the text 1/4 inch away from the edge, at least, and then you can start experimenting with fonts and color again. We're going to snatch up color from the piece. Look how nice that light green looks on their snatched right from the photo much better choice than White. And then we'll build in some contrast when the myriad family now So let's choose a light version or regular version, and then we compare it with the bold, so we're kind of doing the same thing over and over and over again. But that's fine. Repetition is really good, their radio. And now I want to decrease the size of gallery debut for a little more contrast. But since I want those to be equal and with I contract it out and if I can't get my tracking exact for the keyboard shortcut that I can pop open the character panel and fine tune the tracking because using the keyboard shortcut does make it jump in increments so we can call that done. Nice, pretty postcard. So now let's group those layers into a folder shift click toe. Activate all the layers in between used to fly out mini, and she's new group from layers. Call it front, temporarily Turn it off. Now we can bring in our image on the back, and this is a great port postcard formula for you to use again for this particular situation. I'm choosing photos from the same shoot. Scoot Mr Peacock over. Resize him a little bit if we need Teoh and I really do want him to take up like 2/3 of the card and leave the other third free. Something like that. Press return. Now we can add a guide to the bottom at least 1/4 inch up and then a little more just to leave space for that barcode. Now let's add another solid color block onto which we're gonna and text. So let's click the rectangular marquee tool. You don't want it dead center. So somewhere down and this time we can fill it with on almost white that we're going to snatch up from the image, and then we can drop its opacity. So we've just used the color block to make a safe space for text. I need to make it just a little bit bigger. Here we go and then add your text on top of the color block. If you want to fade that photo out, click to activate the photo layer at a layer mask and then press G to activate the Grady Int Tool said it to a black to white Grady int and then just click and drag toe. Add that, Grady, and you'll be fading out that area. Okay, so you can do that. If you'd like any questions on the postcard technique, then we'll jump over to photo books for the last 30 minutes. See Welch photo from Campbell River. BC says when creating a postcard the design can be saved as a template. So can I just add new info to a 2nd 1 without having to redefine the whole thing? Absolutely. Absolutely. So you just want to turn off the layers that I made for you. Open it this document and save it as another name. That way, you're not writing over the exercise file that you paid for, but then once you do that, then you can just delete some of the image layers and bring in your own images if you want to use the same farm fought formatting that I did. If you have those funds on your system, you could leave the type players there, and then this change the information. You could do that, too, But yeah, this is a great a great one to keep around as a template. Timesaver probably. Yeah, yeah, and Ronnie J. Is asking about the size of postcard. Some photographers feel that direct mail pieces should maybe be a little bit larger, say, five by seven or six by eight. Do you have an opinion on that? You know, as what do you think? If you need it to be 33 cents, it cannot be any larger than four by six. If you make it larger than that, that's all well, and fine thing is going to be paying first class letter rates so you'll save 13 cents by making it four by six. And I can't imagine if I got something in the mail that was four by six versus five by seven. That really gonna make an impact on me? Is that gonna make it 13 cent impact? Her impression? I doubt it. If your photography is striking and it ought to be on a postcard situation like that, I think it's going to carry it and, you know, save a little money, say, 13 cents per piece. That's in my opinion. And again, it's not so important with post cars to stick with a standard size is just It's what people expect now. There is an argument for if you make it a little bit larger, maybe on size that that that can make the postcard stand out in a pile of mail because this isn't an unsolicited advertising it, so a nod size can make that stand out, and certainly if it's bigger, it may catch their attention. But I'd like to think that it's the photo that's getting the attention instead of the size of peace that actually ties even really well, the next question that I was gonna ask you because POWs caper says, for industries other than photography, should you still use big photos on your product or whatever you're promoting on your postcard? I think so. I did a talked about on the first day I did a big seminar for the folks at Modern Postcard, and it's a big variable data entity in San Diego, California and, um, all the designs that that we looked at the best way to get attention, especially in an unsolicited manner like direct mail, is with a striking image. So I would always use an image that doesn't necessarily have to be a full bleed, but it could be, you know, product large size or put your customer in their customer using your product large size. If you're selling dog food, you know you might put a big, huge, unexpected perspective of a dog, maybe a little bit of an aerial view of a dog, and then put a quote from the dog. Oh my gosh, is this cute dog and go look at Oh, he's talking to me Oh my gosh, License for flip it over. Oh, new pet store in town. That's pretty clever. I think I'll go visit them so I would still use a large photo. That's the best way to to grab somebody's attention so it still makes a difference. Yeah, I just wanted to read a quote from Transformation Photo Service who's in the chat rooms, and they say, I really don't need design school. I only need creative lives teaching a lot of good stuff, kid, but you try to keep it practical. You know, you'll very rarely keep Teoh catch me teaching how to make him text. That looks like chrome. Not very practical. Okay, so now let's dive into the realm of photo books. So I'm gonna open up a couple of things that I created for you. We're gonna talk about what they are, and then we're gonna hop over to in picks, and we're gonna look at how you can create a photo book using, uh in pics. Then we're going to create a custom cover. But first we gotta download their template, and that's very important. So talk about a couple of other things, and then we're gonna create photo books that we do it ourselves at home. So you be printing them all on your own printer, and then you would be binding them. And I've got two different binding options for you. So again, you need to think about how long it's gonna take you in how much money your time is worth. That's how you're going to determine whether to spend $50 within picks or spin $10 for the book, plus your paper and ain't costs plus your time to do the binding yourself. So you make that decision yourself the benefit of doing it yourself. And as you can see here, we're going to create some beautiful books. I mean, this is a beautiful cover by a company called Una Bind. You and I be I and D, and we'll talk more about that in a moment. But the benefit of doing the books yourself would be to do them on the fly. Okay, so if you order it from in picks, it's gonna take 345 days to get that back. If you suddenly have an opportunity to present a portfolio to the client same day, this is not gonna work out for you. So kind of depends on the situation. But let's talk about in picks first. And let's talk a little bit about why you would create a portfolio but a book like this anyway, we talked earlier in the week that when people can hold a product or item in their hands, they assigned more value to it. That may change down the room, but right now, in 2013 we mentally assigned more value to things we can hold in her hand. If you are trying to get a photography job Pretty at a portfolio book like this is a fabulous idea. Do them by themes. If I'm trying to get a job shooting food photography, I am not going Teoh present them with a landscape portfolio book. Once you capture that client as a client, then you can show them your other things that you like to shoot later on. But people want Teoh. I believe that you're an expert in the field that they want to hire you for. So if you're hiring somebody for food photography, they want to believe you're an expert in that show them what else you can do later on. So it's important for your photos to be gorgeous. High quality prints nice and sharp on nice paper for that tactile feel. But it's incredibly important to brand the darn portfolio book, and that's what we're going to spend the rest of the afternoon on is branding it in the situation with in pigs. I can brand it by creating a custom cover that we said earlier is not a book jacket. It's the cover of the book. It's quite amazing in picks. Template also has room for a spine, so you can have your client put this book on their shelf. You're not expecting to get back. I mean, they might give it back to you, but I sure hope you wouldn't go pester them for a $50 book. I mean, really, But you could drop this by the client. They can mull it over. And if he brand it correctly, they're going to be able to find your contact information in that book wherever they look. You'll see here on the back side, I've got my logo and I've got bits of information that's important. How do I want that customer to contact me through my website on my phone? Don't need to put my address on their My client doesn't care where I'm based as long as I come out and take pictures. So we're gonna brands the back cover of the in picks, but you can't brand the back cover of the do it yourself books. Also, the first page in your portfolio should be your branding page so I can show you an example of that here in the in picks books. So this is the first page as a branding page. We'll use the same branding design on the do it yourself photo books. But on the do it yourself ones, they have a four by six inch window in the front, so we would make our branding appear within that window. OK, so first page of your portfolio is branding. Same thing if you're trying to get more graphic design clients, this is exact same concept for anybody who's trying to get work in the artistic rooms. Make a portfolio book of your artwork, then. So you got the first pages, the branding page. Then you've got all these wonderful images in the portfolio book itself, and depending upon their aspect ratio, they may be full ble. Let him hang off the page or they may be, ah, smaller. And you can just leave the white of the pages on either side as a border, which is what I've done here. Now I do try to getting them up when I'm making my own portfolio. Bix at home. If I've got a vertical that I'm I'll have a vertical on the facing page as well. And then if I'm gonna have a page with full bleed, well, they do look good, even if you have a full bleed next to a vertical. But if I've got to vertical, sometimes I'll put those on facing pages. The last page in your portfolio book needs to be a testimonial. Okay, so here in this photo book, and we'll look at creating this in Photoshopped. The last page My photo book is a testimonial. So imagine they open my book first pages branding, They see my beautiful pictures. And then I'm telling them a story at the end to try to convince them to hire me as their photography. Nothing communicates better or creates an emotional response better than a story. So that's why sometimes you'll hear me telling you little stories here. And there is because I can connect with the more by sharing an anecdote or story. It makes me seem more approachable and human, and you might even have similar stories that makes you relate. Okay, so it's gonna evoke a new emotional response. So put a testimonial on that final page of your portfolio book Happy, Satisfied Client. So those are the things that were going to be making. So let's take a look in photo shop, first of all, so here's my branding page that I made case very plain, just light gray background picked up from my business card because this is easily been a white background. But since I'm printing in color, why not? Right? So this is when we're designing for the in picks book. Okay, so I've got my logo, my girl, my name, my phone number and my email address. Arguably, I could have left off the u R L, but it's kind of it adds some contrast to that block of text. I just went and left it the testimonial page. And these documents are the same size as the book's gonna be printed. So you do need to decide what size book you want. You want 8. by 11. This one is a 10 by 10 book, which I like a lot 50 backs box. So this branding pages 10 by and this testimonial pages 10 by 10. So if you zoom in on this document and again, if you buy the course, you'll have all these files to use these templates. What we've got here is a logo. So it could be a logo from the company that's given you testimonial. It could be a photo that you took for that company. Um, some kind of image, whether it's a logo or a photo. You took an text. The text for this book, it's kind of big, is 24 points. You don't want your potential client to be squinting as their reading your testimonial page. Okay, you'll also notice that I've got a lot of white space around this page case, um, also, the width of my text isn't really long. People read faster if you make the width of the line quite long, but it's easier to read if the width of that text to smaller. That's why, if you look in magazines and in newspapers, the column with is relatively small on websites, since people are mostly, you know, surfing in between, you know, work hours and they're they're in a hurry. Text length tends to be a little bit longer because people refashion that way. But it's more comfortable if the text is smaller and within its cone. So that's why this text block I didn't make it to across whole page, and I didn't make it any certain size. I just eyeballed it so you want to put it in the center of the page. You want to make it relatively narrow and with and make it brief, but also make it descriptive. Good magic words to include in these kinds of testimonials are, um, that you helped the client that you're passionate about your photography or your graphic design work or whatever art. You're creating this portfolio to display your passion. Easy to work with. Exceptional quality, fair pricing. Express all those things in your testimonials. And hopefully you can get a client to actually say this stuff I have course made this up in gravity. We've purchased a beach condo for her. Lisa's family in the peel eBay, Maui. Yeah, and Carl Kamiya Mia. The fifth was, you know, King Command made back in the 17 hundreds. So I just guess of like, Well, how many you know, descendants would we have at this point, I'm entertaining me with these graphics. Not you. Me? Okay. Last page of your portfolio testimonial. Hit him with a story. First page branding. How do you know what size to make that stuff? Go find yourself a template. So let's trot on over to in pics and here we go. I need to sign in. Okay. I'm gonna show you where to go to get the template. Then we're gonna hot back over, and I'm gonna show you how to export your images for use with this online design tool. So since my photo book was the last thing I was working on, an in picks, it takes you back to that point. So let's just pretend like you just created an account and you're gonna click the products button. Then you're going to click the photo books button you're going to scroll down and to get the template to create a custom cover and let me tell you, it's worth it. It is so worth it. We've been passing this book around in class all week, and it's just so professional, and it's just beautifully done. What you're going to do is find this left hand navigation bar where it says coffee table books, click the info and pricing text link. Just give that a click and in the resulting page, or actually doesn't load a whole new page just loads a new frame over here. Click the custom printed cover option, and when you do, is it custom perimeters of this customers are Is this one right down here? Custom design, creating your own design. Please use our sizing guides, clicks, sighs and guys, and it's not gonna look like anything happens. But What is happening is that this file be downloaded through your browser to your desktop. Okay, so we'll give that a click. That file is now being downloaded. Okay, so you need to do that first. So again, that's go to products, photo books, scroll down TC coffee table books, click the info in pricing button, then scroll down and the resulting frame and look for that custom design area. And then you're going to click size and guides, and that's gonna download templates. That's what I started out with. So now let's trot back over here to our template. And if you purchase the class, you're gonna have their template cause I included that in my download files. So you've got it's You don't have to redo that if you're gonna purchase the course. But if you're not gonna purchase the course, then that's how you can download the template. So this is what you get you get. This folder is called Custom Hardcover Book in Picks, Template. And inside there you got all the different sizes of photo books that you can create. So then you just have to pick the one you want. And I was pop open these folders and you can see all the different files they're giving you. There's given you J J pegs. So they've set guys in photo shop, and they've just save the image as a J pick. So you open those up in photo shop and you can tell exactly how to create your custom cover. So for the cover, you want the H C folder, Okay, this other if we're going to go with this 10 by 10. But this other page right here is just the guides for a regular photo page. Well, I'm gonna let most of my photos bleed off. Page don't really care about that guy, but I do care about this guide right here. So that's the one I'm gonna open up in photo shop, and I'm gonna show you what that file looks like. She's not real pretty, but she's real functional. So you're gonna make sure that you got your I think this has guys in it. I'll see. It does have guides. So it comes with these guides. And what these guys are telling you is that you don't want to put anything in this rap area other than the photos So if I open this photo book on, if you can see it on camera here, but you can see how I let my photo bleed off of the rap area. So that's why my photo itself is being wrapped around and it does look very nice. So you don't want to put any text in this rap area and to build the spine, you're gonna put the spying text, you're gonna rotate it 90 degrees and you're not gonna let it exceed these to outside lines right here. We really don't need that center line. It's to showing you the center point of the spine, But so the spying tex and used to go inside those guides just like the word spine is right here. And think about it. You really only have to do this waas because you get it formatted and put your text in, and then you could just change the text. So, for example, I'll open my branding page the cover, rather, and you've got that, too, in your exercise finals. There's a lot of stuff on here that you won't have to change for different things. You'll just swap out perhaps one word and you know, a couple of words and the spine. So here's the custom cover that I did were in the photo branding folder If you're following along. So here's my custom cover file. So I started out. I popped open that J pig the resolutions already set. You don't have to do anything so open that J pagan Photoshopped and then to start bringing in your imagery. So let's take a look at what I've got over here in my layers panel. I'll collapse the swatches panel so it doesn't distract us. So we've got a solid color feel layer. That's where our gray is coming from. That grey actually extends all the way over. Okay, It's neat cause these air using the same techniques we've been using the entire week Next thing we've got all zoom in a little bit is the shot of a baby humpback whale that I am oh, so pleased to have captured two weeks ago while I was in valley. So if you look at my layers panel here, you can see that I brought that photo in as a smart object. You can tell because it's got that little extra icon at the bottom right? And remember how we were swapping out content with smart objects earlier? So that's what I mean. You don't have to redo a lot of this once you've got it done one time. So now we could swap out that cover image for something else. I added a layer mask and used the Grady in tool inside the layer mask to get the soft fade from the image that goes to my branding on the back cover case. So in other words, this file really looks like that. Okay, next thing I've got, I brought in my logo. So I want that to be on the back cover. So the left portion of this design is the back cover. I'll zoom in a little bit here saying, See what else I did to make a space between my name and my phone number? I copied and pasted one of the stars. It's in my logo to put in between kind of repetition, right? So all my contact information that's important here is the text layers. Now let's look at the front cover. We've used the same kind of formatting that we've been using all week. High contrast in text paring thick within. And then I've got my copyright information in my name. The other thing we've got to make a safe place for the text is a solid color fill layer. So we drew rectangular selection, added a fill layer filled it with back with black, dropped its opacity to about 15%. And if you could really see the physical version that we've got here in studio, it looks very nice. And it held up very well. So that's all there is to that. So build that file one time that the last thing I did was I added the spine text. So all I did was typed it out. And then I used the free transform tool toe Spin it around. Okay, so you don't want it starting from the bottom of the book and going up? That would be weird. He want your your text on your spine to start from the top and go down because that's how it is on most books in bookstores. So that's all there was to it. And then we saved this out as thehyperfix quality J peg that we can, because in picks will not let you upload any other kinds of files. So once we got it all designed here, save your master. Choose file save as J Peg from the format pop up menu, click Save. And from this J peg options menu, you're gonna pull the quality slider all the way to the right, or you can type 12 into this field. Don't choose maximum cause maximum will give you value of 10 for quality. You want the highest quality J pig you can export, and that is a quality of 12. Or just drag the slider all the way, the right and that's the file you upload to in picks. Now, your next question is going to be How do I upload the rest of the files? Well, that's a little bit of a time consuming process, but I'm gonna give you two ways to do it fast. If you're working with Adobe Bridge, which you have, that if you have any of the other creative suite APS on your computer, all you have to do is if you're using light room, then you're going to You could save those out as a J peg and a folder, and then you could upload those But if you haven't done that, you're working with P. S. DS will bridge. You can set it up to create a whole slew of J pegs from from raw files or PST is or what have you? Very, very fast. So let's say if you've got all raw files from light room, you could use bridge to make your J pegs if you want Teoh. So the way you do it is you open up the export panel Enbridge, and you can do that. If you haven't changed bridge around, it's gonna be at the bottom left of your screen anyway. But if you don't see it, choose a window export, and that will open the expert panel. Click the save toe hard drive preset that is gonna activate this plus sign that's at the bottom of that panel, which is gonna allow you another toe. Add another preset that exports to your hard drive, so click that plus sign. In the resulting dialog, click the image options tab and shoes. Don't resize from the very top menu. Make sure that the metadata check boxes on because that just, you know, puts in all of your copyright information. All that good stuff on image quality. Change it to see how maximize changes it to 10. You want to bump that up to 12 so you always want a quality level of 12 from your J pegs. Now, over here in the destination tab, you can set the folder where you want those files to go. Okay, so we'll say export to specific folder browse. I'll choose one on my desktop and I'll save Toe sub folder so you could say four in pics, landscapes, look or whatever. And then click Save and you can name the preset in pics. And now you've got another little icon down there. So creating high quality J pigs from all these raw files PST is or whatever they are, it's simply a matter of coming over here, selecting all and dragging them onto that preset, Then to actually make the action happen of creating the J pegs, you need to click this little arrow right there which says, Hey, bridge, go ahead and start this batch. Operation job. Okay, so let's do that one more time real fast. I'm gonna go ahead and delete that preset. So we're Enbridge. We've navigated using the folder panel toe where those images live. Let's say they're these images right here, some that I got when we were shooting in Hawaii, and you're gonna locate the export panel if you don't see it, she's a window export. Click the Save the hard drive preset, then click the plus button at the bottom of that panel to create a new preset that also saves to your hard drive. If you've got any one of these other options activated, that plus sign won't do anything. When you click, it will be great out. So go ahead and choose image options. Don't resize because you want the highest pixel dimension. J Peg. You can change the image quality to 12. Come back over here to destination. Set up that folder so I can say Browse wherever the folder. You want these images to end up in Save to folder for in pics, click Save, then come over here to your images. Select all of them or select them individually. However you want to do it and drag them to that new preset that creates a queue. So they're waiting in line to be processed when you're ready to process them click this little arrow, and that'll create J pegs in a hurry of all of your raw or PSD files, which is incredibly handy. Now, if you're using I photo on the Mac, it's easy as well. So you would just create a folder of all of them. Then you would select all and then you would choose file export kind J pic quality maximum. You don't get a numeric quality value for my photo. Same kind of thing. Ah, full size, say export. And until I photo where you want to export those images to. So that's how you can create your high quality J pigs Quickly. Now, once you've done that, we can come over here to the web and we've already down letter template. We've already got our cover designed, and then what we're gonna do is create the book. So we're going to come down here into coffee table books and I'm gonna go ahead and go to the one that I've done since we're running out of time a little bit, so I'm gonna gonna go to save projects you can just kind of see and here's my Hawaii 2013 photo book. So All I did was upload these photos to in picks, and it's a very easy process. You click the add photos button and then you navigate to the folder on your hard drive, where those live. And then it's just a matter of dragging and dropping from the little photo drawer that appears at the bottom onto the individual pages here. So I'm just gonna page through this a little bit, So I saved out my brain ing page once I knew how big I'm one of this photo book to be. I saved it out as a 10 by 10. Exactly the same size is my photo book. And then I just started dragging and dropping images from this drawer up onto the page area and very quickly you can create an amazing photo book. So when I got to the very end of the book, okay, so that's the last two page spread the very next page. That's where my testimonial goes. OK, so you save that out is a high quality J pig, and so this is the back cover of my book. Now don't let it throw you that The cover shot looks low quality because it did me. This looks it will look terrible in the impact software. But as you can see here in the actual book, it printed perfectly and in fact, the folks that impacts air so amazing. I let him know I was worried about it. The lady that I worked with had this book sent from production to her desk before she would allow it to be shipped so that I could create a higher resolution file from my text file for the cover if I needed to. But I didn't have to set. The template works perfectly. The spine is perfectly placed. Couldn't even be better. Okay, so that's how you can create a custom photo book it in picks, and it is very, very simple. The other thing I wanted to show you real quick before we take off here is the do it yourself photo books. I'm gonna pop those files open. Same kind of thing. All I did here since we're designing for an 8.5 by 11 for these photo books and I'll show you where you can get them. So I made my testimonial page a little bit smaller and made it a little bit wider just to kind of accommodate this wider format. And again, you're going to get all these pages, your files in the exercise files and then for the branding page that needs to show up inside the window here of this particular photo book I just created a 3. by five inch box gray box, plopped it into the center of my document, and then I put my logo and my branding information inside of that. That way, I made it the box a little bit wider than the window of the photo book, because if I didn't get it perfectly centered than you know, it wouldn't matter. So you just want this window to be filled with your branding. Now let's see where you can get these things from and picks cover somewhere in here. I have the file that has the URL in it. There we go. You wouldn't add this to your branding page. I just added that tiny Uriel, and that's where you can go to buy these photo books. So what I've done here, because I printed out my own images at home on a 8. by 11 paper. This system comes with a kit onto which you can do your own binding. Okay, so this is the binder. So let's say you print out all of your images on your 8.5 by 11 paper, and when you purchased this kit, it's about 80 bucks. It comes with double sided paper. Okay, so I printed my printed outside one of everything. So I saved out, saved the files, and I numbered them in the order in which I wanted to print them because you had to print them individually. But I ordered him like that Image one a image one be. So I knew what image I wanted to go in the back side of whatever page that was. So print out one page, the whole set turned the paper over, put it back in your printer, and then you can print the other side. So I've got double sided prints here, which is helpful on paper costs. Now, the drag about this is the first couple of times you do this, some of your images, we're gonna end up upside down. It happened to me, and that's a big old ran. So doing it yourself does have some pitfalls. You may end up wasting a whole run of these pages and having to redo it again. But as you can see here on the last page of my photo book, we've got our branding page again. Okay, so after you've printed all out get in the world, do you want it to get in? And you're gonna seat the edges of the paper into this very nice linen book. So you want to make sure that you get a really good and stacked up and you want to fit him all the way into this linen book here and to bind them? All you have to do is set it on this thermal system. And when you do these little red lights, come on. And after I'm not really sure how long. Let's talk amongst ourselves. I believe that's heating up the glue that's in the binding so that the pages will actually stick in there right and save. I think the lights, You're supposed to go green when it's finished. I could see it taking a couple of minutes. Yeah, So this system is really great for doing on the flag This one kit comes with the thermal machine, one linen book and 20 pieces of double sided glossy paper for 80 vex. And that's what you're going to get from this tiny. You are alive. Got on screen. Lisa, die in capital, Debbie. Lower case er, capital V lower case V Z. That's 80 bags. Additional books are about $10 each. But they only come, I believe in packs of eight or so or packs of 10. So you've got to buy the additional books in quantity, but they're much cheaper. Okay, I think you can even get him down to, like, $8 apiece, Perlin and book. But you got to buy the impacts of 10. Okay, So once you go to that link, that's gonna take you to Amazon. And from there you will see the other options so you can see where you can get the pack of 10 other books. Now the same company you, in a bind, also has another binding option. It's also printed yourself thing, and you get the same kind of book. But it's called the Maker book. Make a photo book at Home Kit. And this one you can also get from Amazon. This one was about 10 $12. It comes with one book, no paper, and you use a staple stapler to bind it together. And that's it. So now my lights have gone green on my thermal machine. I can't take this off. Put this back down on my handy table here and roots nice and warm. So now we should have a photo book that is bound together and it's not, but I can see strings of glue anyway, you get it. Maybe you're supposed to let it sit for a little while. Probably need to let it cool anyway. Great way to print these up on the fly if you get an opportunity to drop a portfolio. But off to client that you haven't made yet. Now the other one that I'll do you real fast is very easy. So this one, you do the same thing, you gotta buy your own paper. So here again, I went through the gloriously fun task, meaning it was the opposite of phone task of printing double sided and trying not to make some images upside down to start over. So I've got the same thing again here this kit comes with a staple template. But what you want to do is use these plastic pages. You put one on the front one on the back, put the staple template on top of the front, and it gives you holes that you can use to put the staples. So we're just gonna staple that roof fast here. And I need to give a big shout out to my good friend Larry Becker because he's the one that told me about these unifying book kits, and they really are affordable. He has a great website and video podcasts that he does called Larry's cheap shots. Now, when you finish stabling, the template comes right off because the templates got your staple holes in it. Now what you want to do is you want to peel off the little quiet adhesive strip that you get on these plastic pages. So you need to make sure that why strip is on the front and on the back, so we'll peel off the white strip of the other ones in that reveals the glues. So I would say if you only do a few of these and then you can fit it in the little crevice here. And then when you squeeze the photo book now we've got the perfectly band photo, but that isn't gonna fall apart like the other one. If you're doing them in volume, you'll probably want to go with the thermal machine. Just because you can get these books down and cost these are gonna be somewhere between 10 and 15 bucks a shot. It doesn't come with a paper so a little bit more expensive, but I think a lot easier to use. So and then what we've got here is really nice bound photo book with a nice plastic page, our first branding page, and we cruise on. We've got all of our images, their testimonial page in the back. So that's my story. You're stepping into it. I felt really branding page in the front testimonial page in the back in picks is a fabulous way to go. If you look at the difference between I mean, how is the client going to feel when you hand them the linen book versus the custom cover book? I think the impact of this one would be amazing. And if you think about the cost, okay, If this little book was between and 15 bucks, this one is $50. This one includes all the paper and the ink. So I'm not real sure that this one is any cheaper than in pics version. But thean picks version definitely makes a bigger impact.
Class Description
Graphic design is everywhere you look; some of it good, some of it bad, and some of it just plain ugly. In this 3-day online graphic design course, you learn the four secrets to great graphic design that will ensure your promotional materials always looks their very best. Each design secret will be revealed, defined and then put into practice on several projects including business cards, ads, and more. You also learn a lot about typography and color theory, both of which are essential for your design success. No matter which software you use--Photoshop, InDesign, Pages, or even Word--these design techniques will serve you well!
Reviews
… exactly what I needed for current and upcoming projects! Actually, it was much MORE than I thought I needed. Once it all sank in, I realized just how much I didn't know, but needed to know. The training is top-notch and very effective, and just to top that off with a cherry, Lesa Snider is the most engaging instructor with whom I've had the privilege to learn. I can't recommend this course, Graphic Design for Everyone enough. … talk about "clicking" with an instructor… A self-professed Southern geek/nerd with a sense of humor is a darned near perfect click between that instructor and this student. I love to learn anyway, but Lesa Snider's classes are a wonderful blend of fun that runs throughout the entire course of technically advanced concepts and application. Where do you find a course where you laugh as much as you learn (both massively)? … a Lesa Snider course. I've already put the course material to good use and look forward to using the class info and skills even more in future projects.
I've been a fan of CreativeLive for along time. I've attended many classes, but this is one of my most favorite sessions. I think Lesa is a great trainer and find I am learning a great deal. I liked it so much I actually purchased this course. I would watch any course she was part of. Great graphics design course and wonderful tips.
I enjoyed it very much. However, I hated that I could not pause or rewind,,,so I had no choice, had to purchase. :)Lesa is a terrific Instructor. She takes the hardship out of the learning process with her wonderful ever so friendly personality. She instead turns it into a joy and I enjoy very much her courses! Thank You Lesa!