Graphic Design for Everyone
Day 1 Pre-Show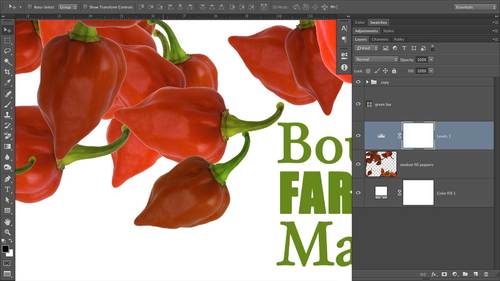 Graphic Design for Everyone
Day 1 Pre-Show
Lesson Info
Day 1 Pre-Show
Hello, Internet and welcome to creative lives. This is the graphic design for everyone. Class with Lisa Snyder. I'm Krista Welch and the Susan Roderick. Hello. How are you today? Good. So far so good. So and we're here with Lisa Snyder. Good morning. Good morning. It's wonderful to be back. Welcome back. Thank you. So cool to have Lisa back in the Creative Life house. Lisa and I were just realizing that we have not done a workshops. I have not been part of your workshop since September of 2011. No, I'm feeling a little disc for it to make up for the next. Where's my season? So, everyone, this is our pre show. We're gonna check our audio or video. We have about four minutes before we go live. So let us know if you're having any difficulties. And we said, Miss, how many? How many workshops have you done here? Accretive life? I think this is either number 12 or number 13. I hope it's 13 because I love the number 13. I got married on Friday the 13th. Actually, a lot of people would do the ...
opposite. I think it's lucky I like it embrace it. Yeah, like it's actually I was born on the 13th and so is my brother. First time that we went into a building in New York City and there was no 13th floor. We were were so offended. What are these people? What do they do it with? Really? Well, everyone, we have a wonderful in studio audience here with us today, So we'd like to introduce you and guys. We only have about four minutes, so let's keep it short. I think we're gonna start with Megan over there. We and just let everyone know your name and your website or how they can contact you. Hi. I'm Megan, and you can find me. Make enjoy. Photo. Don't come. I'm Bill Lee. I'm at Twitter or no at W r l E on Twitter and billy photo dot com. I'm Bob. Wide row. My Twitter handle is at our wide row r w y d r o. And my website is R w photography studio dot com. Nice. You have a great voice. You should be in radio. Hi. My name is Todd Hobart. You can find me a todd over dot com or my tour handle is T Hobart on the Twitter verse. And my name is David Thoreson. Uh, thorson studios dot com and on facebook facebook dot com slash force in studio Nice from Seo. As a matter of fact, I am from Auburn. I have a small two acre studio down in Auburn. Well, Guitar Goddess is in studio. Do you know heart? I love you. I haven't met her yet, but we correspond online. I've met her a couple times in New York, and she said, Great to have another class if you want you Haley styles going in New York City. All right, Well, I'm kind of curious about where What you have been doing since the last time you were at creative life. Well, because I know you're an adventurous soul, and you haven't been exciting, so it is exciting. Well, we were forced to return to the Hawaiian Islands again in January. We went in October, which is our your yearly chill out pilgrimage. My husband and I, and some good friends of IRS got married. Been, Will more married the lovely Karen Ace. And so we had to go back to Hawaii. So we went to the big island this time cause that's where the wedding Waas and we got to take a helicopter ride over the piu o event of Kilauea Volcano and I got to shoot. It wasn't an open door shooting situation in the chopper, but so I shot to the glass. But I still got some really great photos of this nice glop ing lava. It was so much fun. And what else do we do? Then? We hopped over to Maui because you can't really be on the Big Island without visiting malley. Every how crazy would that be? And the whales were there and we never been there. Why the whales were there and that was amazing. It's like things the size of cars flinging themselves out of the water and then splashing back down and you can see him from the beach. It's insane and show. Every year the whales come down from Alaska. Teoh do one of two things, mate hook up or have babies because that area through the where Maui is right across from Molokai E. So it's a nice, deep, deep, deep channel, so it's real protected and the waters will calm there. And so that's where they come, Teoh get it on and have babies. So we got to go on a whale watching adventure on a sodium zodiac kind of a raft, high speed draft situation and the whales and honestly, they came right up to the boat. But they swam right by the boat. We literally could have reached out and touched them. And I got some great shots of a baby like this is one of them right here. So that's a baby. And I took that with a millimeter zoom land so that lets you know how close they were mean. We literally could have just touched them. But that was really neat. And then I got to swim with dolphins. That was fun. Had 45 minute dolphin encounter. It was one of the best 45 minutes. My life amazing him. I can't believe how because they're big. The dolphin that I met, her name was Ko and she was over £400 huge thing, and she would come right up to me when everybody had their turn and I was in a group of like, five people and she would come right up and she could to stabilize, like with her little snout right here. And I put my hands on her face and she came up and she gave me a little kiss. It was just mind blowing. But you know how they can just position themselves in the water and not move. Seemingly was really, really neat. Well, I could talk about this for another. At least, it's morning.
Class Description
Graphic design is everywhere you look; some of it good, some of it bad, and some of it just plain ugly. In this 3-day online graphic design course, you learn the four secrets to great graphic design that will ensure your promotional materials always looks their very best. Each design secret will be revealed, defined and then put into practice on several projects including business cards, ads, and more. You also learn a lot about typography and color theory, both of which are essential for your design success. No matter which software you use--Photoshop, InDesign, Pages, or even Word--these design techniques will serve you well!
Reviews
… exactly what I needed for current and upcoming projects! Actually, it was much MORE than I thought I needed. Once it all sank in, I realized just how much I didn't know, but needed to know. The training is top-notch and very effective, and just to top that off with a cherry, Lesa Snider is the most engaging instructor with whom I've had the privilege to learn. I can't recommend this course, Graphic Design for Everyone enough. … talk about "clicking" with an instructor… A self-professed Southern geek/nerd with a sense of humor is a darned near perfect click between that instructor and this student. I love to learn anyway, but Lesa Snider's classes are a wonderful blend of fun that runs throughout the entire course of technically advanced concepts and application. Where do you find a course where you laugh as much as you learn (both massively)? … a Lesa Snider course. I've already put the course material to good use and look forward to using the class info and skills even more in future projects.
I've been a fan of CreativeLive for along time. I've attended many classes, but this is one of my most favorite sessions. I think Lesa is a great trainer and find I am learning a great deal. I liked it so much I actually purchased this course. I would watch any course she was part of. Great graphics design course and wonderful tips.
I enjoyed it very much. However, I hated that I could not pause or rewind,,,so I had no choice, had to purchase. :)Lesa is a terrific Instructor. She takes the hardship out of the learning process with her wonderful ever so friendly personality. She instead turns it into a joy and I enjoy very much her courses! Thank You Lesa!