Graphic Design for Everyone
Day 2 Pre-Show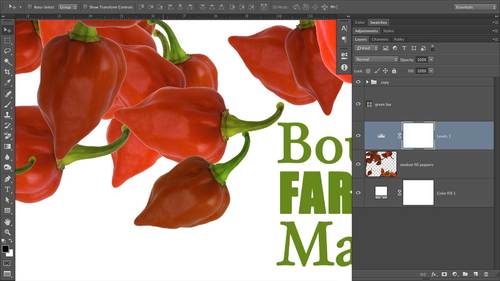 Graphic Design for Everyone
Day 2 Pre-Show
Lesson Info
Day 2 Pre-Show
Hello, Internet. Welcome to Creative Live. This is Day two of graphic design for everyone with Liza Snyder. I'm Krista Welsh, and I'm here with Susan. Roderick again. Hello. Hi, Christian. Are you today? Hunt? Doing good. Good. We have Lisa Snyder here. Good morning. How are you? I'm very good. I've got my green happy pants on. All right. Yeah. Sassy pants. A massive hands. Got We've got some colorful outfits happening. I can't see it all, but I assure you. All right, everyone, this is a pre show. So we're just checking our audio in our video and let us know if you're having any difficulties in our chat rooms. And we have a wonderful studio audience with us today. We have several people in the house. And why don't you guys introduce yourself and please tell the people at home maybe a website or somewhere they can find you online? And then also, why don't you tell us a little bit about why you're in this course or what? Graphic design you need to work on or why you're excited to be here...
. Megan, we'll start with you. I am Megan. You can find me at making joy photo dot com. And I'm excited because I knew a lot of retire if your rules. But I did not know about the design rules, and last night I was showing my father some of my promotional stuff and I was cringing. And he's like, Oh, no, looks good. I was like, No, you don't understand. I just learned so much and it's so bad. So I'm really excited. I'm Bob Wide row, Um, Aiken, my Twitter handle is at our wide row r W Y D r o. And my website is r w photo studio dot com. I'm here because my I just retired about a year ago from a career in science, and I'm starting a second career photography. And in science, you don't get any design courses whatsoever. So, uh, I'm very interested in this because I need to be able to design my business card and promotional materials and things like that. So I'm very excited to be here, and yesterday was just amazing for me. Thank you. I'm Billy W R L E on Twitter and billy photo dot com. Um, I've been long interested in graphic arts and so forth and but Then I took a detour into computer science and software development for most of my life. So I've never had any formal training and graphics and trying to do all the stuff building my website and doing business cards and so on. It's nice toe finally gets in information on the considerations out of Have and you're giving us giving us the foundation. I have all these tools and on to use the software, but then what do I do with it? Uh, hi. My name's Todd Hobart. I'm a Seattle based photographer. You can find me at todd over dot com. Um, I want to this court for a couple reasons. Once I love Lisa. I love the way she teaches. And so I knew I could learn from her. Um, I don't know anything about graph design, and I do need some basis in that for my business. And after yesterday, I know I know nothing about graphic design, So I learned a ton yesterday and got two days left, so I'm expecting great things. Awesome. Yeah, that's how we do. We break you down, build you back up. My name is David Morrison with Orson Studios. I'm a based out of Auburn Washington. I'm a senior portrait photographer down there, and I'm here just to continue to learn my education. Um, I feel I've never really like to call myself a rational just because once you do, you stop learning. I just I want to keep learning new things and, um, here basically to revamp pretty much everything on and learning a lot of new techniques and what? Not from me. And I really appreciate that. Wonderful. Thanks for being here so great. Well, Lisa, we're gonna do It's shout out time because we like to give people shout outs from where they're at home as well as the people that are here. So if you guys would let us know where you're joining us from in the chat room or the lounge in the live tab or the lounge shop and we'll let you do such out. So let's start with Wolfie, who's joining us from Milwaukee? We have M B 209 who's joining us from the gold country of California guitar gar goddesses from New York City, New York. Aaron is from Santa Fe, Argentina. As always, Sparkling eyes is joining us from Sweden. Awesome. Let's see, Jack. CIA is from joining us from Kissimmee, Florida. Hello. It's probably much former there. And then it is here today. Um, let's see. Kelly from Dallas and Buenos es from Venezuela says my photo. Hello? Uh, wow. Everywhere from everywhere in New Orleans. Uh, short. Come in, New York. Giselle Prescott is joining us from the big island of Hawaii. I knew that was coming. I sad Face was coming. Let's see, We have a country old timer is joining us from Greenwood, Nova Scotia. That's so cool. I have not been there. And El Frederico is joining us from Cordoba, Argentina. Lots of people from Argentina today. We have em. Nass ears. J. Naseer is from London. Royal is from the Netherlands. Another job logs from Switzerland we have and a case from Poland. Brazil representing. Oh my gosh, I could do this all day. Oh, and we have Sha Hill is joining us from Jeddah, Saudi Arabia. Wow. Hello, Costa Rica. Dana from Romania. Bucharest. So good times. I love this. Thanks for joining us. Yeah, it's amazing to be able to reach people that far away. It's still I'm still in awe of the technology that we have here that allows us to do this crazy anymore. And that's why I like to do this, because it's I mean, someone from the Czech Republic is watching. And from Saudi Arabia, like, what are the We're all here hanging out with you, Lisa. Learning law. Yeah. So, Lisa, if you had to pick one of these places to go, what would be what's your next destination on the list of places that you want to travel? Teoh, do you have something that you just always wanted to go? But you have not been yet. I would love to go to Costa Rica and I'd like to go back to Turkey. So I taught in the Mediterranean area the end of 2000 and eight on a cruise ship. And you only get about one day or half a day in each port. And I went to Memorias, Turkey, and the people were so friendly and so nice. It was incredible. And I really want to go back and explorer Turkey and learn more about it. Yeah, it's it's amazing. Amazing place. I think my favorite town that I went to in Turkey was called costs. It's K s. It's the, um, adventure sport Capital of Turkey. Were you having adventurous Sporting? Yeah, they had. And I want a guy. We went diving and we I guess that was really the only of interest where we did. But that's amazing. It was very cool. The only sport I do well when I travel is by the beach. I love a lot of support, but, you know, it's still good, right? San takes athletic ability. If you're having a cocktail on the beach, there's the motion. Back it up to your mouth and take way.
Class Description
Graphic design is everywhere you look; some of it good, some of it bad, and some of it just plain ugly. In this 3-day online graphic design course, you learn the four secrets to great graphic design that will ensure your promotional materials always looks their very best. Each design secret will be revealed, defined and then put into practice on several projects including business cards, ads, and more. You also learn a lot about typography and color theory, both of which are essential for your design success. No matter which software you use--Photoshop, InDesign, Pages, or even Word--these design techniques will serve you well!
Reviews
… exactly what I needed for current and upcoming projects! Actually, it was much MORE than I thought I needed. Once it all sank in, I realized just how much I didn't know, but needed to know. The training is top-notch and very effective, and just to top that off with a cherry, Lesa Snider is the most engaging instructor with whom I've had the privilege to learn. I can't recommend this course, Graphic Design for Everyone enough. … talk about "clicking" with an instructor… A self-professed Southern geek/nerd with a sense of humor is a darned near perfect click between that instructor and this student. I love to learn anyway, but Lesa Snider's classes are a wonderful blend of fun that runs throughout the entire course of technically advanced concepts and application. Where do you find a course where you laugh as much as you learn (both massively)? … a Lesa Snider course. I've already put the course material to good use and look forward to using the class info and skills even more in future projects.
I've been a fan of CreativeLive for along time. I've attended many classes, but this is one of my most favorite sessions. I think Lesa is a great trainer and find I am learning a great deal. I liked it so much I actually purchased this course. I would watch any course she was part of. Great graphics design course and wonderful tips.
I enjoyed it very much. However, I hated that I could not pause or rewind,,,so I had no choice, had to purchase. :)Lesa is a terrific Instructor. She takes the hardship out of the learning process with her wonderful ever so friendly personality. She instead turns it into a joy and I enjoy very much her courses! Thank You Lesa!