Graphic Design for Everyone
Day 3 Wrap-Up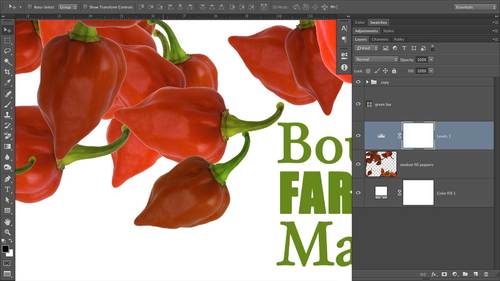 Graphic Design for Everyone
Day 3 Wrap-Up
Lesson Info
Day 3 Wrap-Up
What a great day. What a great 3.5 days way. We've learned a lot from Lisa, and I know I don't know about you guys, but I'm ready to get out there and do some graphic design. Let's give Lisa a big round of applause. Thank you so much. So, yeah, I've really enjoyed this class, and I'm really excited to actually go home and watch it again. Because there were some things that I did not know about that are gonna be huge time favors for me in the future. So thanks for that, Lisa. So all of you guys out there, you have just about four hours, I believe, to take advantage of that $99 price. Um, after today, it goes up to $149. So, you know, if you appreciate all of the things that we says taught us over the past three days, go ahead and show her that by buying it. Andi, thank you for watching and thank you for all of your awesome questions. We weren't able to get all of them today, but you guys had some really good ones out there. So again, Thanks to Lisa. She showed us in three days basically...
, how to make our own logo, How toe make our own business cards and how to make photo books and postcards and postcards and posters. So much lots of content in this class. Thanks again for watching so and before we head out, we have a couple more announcements of classes. On February 13th Jasmine Star is back. And if you saw her first class, she is doing this three part series. It's called Restart, a photography business makeover, and her last class was really cool. She kind of his coaching three photographers along and really, you know, keeping tabs on them and helping tabs on the Internet. Yeah, you're in that group on Facebook. She's in there a couple times a week posting questions and inspiration, and it's just really pretty phenomenal to see that kind of unfold. Yeah, and it's a really neat way to learn, and she really is dishing out some great information. So go ahead and roll now for that at the Creative Life Course page for Jasmine, and we have one more announcement. You may have heard something about this already, but we have a fantastic event coming up at the end of February, and Lisa's gonna come back and join us. We have six days, instructors and over 40 classes over that time. It's called Photoshopped Week. It's all free to watch during the live event. We're bringing the best instructors to teach you about the most powerful graphic tool around Adobe Photoshopped. It's going to be fantastic. You're going to see some creativelive regulars like Lisa Snyder, then Wilmore, Lindsay Adler, and you're also going to see some new faces who haven't been a creative life yet. Like Joel Grimes and Dave Cross Cross just to name a couple. You don't want to miss this event if you're a photographer. If you're a Photoshopped guru, if you want to learn more about Photoshopped on and have been scared of it, this is going to be the week for you. So, Lisa, do you have a couple things you want to say about Photoshopped Week? It's just gonna be incredible. Some of these guys that are going to come I've taught without it foot a shop world, and they're just so much fun. Been Wilmore day across. I'm very excited about Jack Davis who's the founder and author of all the photo shop while books. He is amazing, and he's gonna be joining us. It's gonna be an incredible pool of talent and is gonna be so much fun to have all these people here in six days of it. I can't wait. So both studios will be going live. There will be classes going all the time, So please go to creativelive dot com. Check out the details and role in the workshop so you can get updates about everything that will be happening. Um, yeah. And definitely. Just check out the whole creative life calendar. Oh, there's the party doesn't stop there. The party doesn't stop there. So again, we'd like to thank you for joining us. Yeah. Thank you to Lee. So one more time. And that's a wrap
Class Description
Graphic design is everywhere you look; some of it good, some of it bad, and some of it just plain ugly. In this 3-day online graphic design course, you learn the four secrets to great graphic design that will ensure your promotional materials always looks their very best. Each design secret will be revealed, defined and then put into practice on several projects including business cards, ads, and more. You also learn a lot about typography and color theory, both of which are essential for your design success. No matter which software you use--Photoshop, InDesign, Pages, or even Word--these design techniques will serve you well!
Reviews
… exactly what I needed for current and upcoming projects! Actually, it was much MORE than I thought I needed. Once it all sank in, I realized just how much I didn't know, but needed to know. The training is top-notch and very effective, and just to top that off with a cherry, Lesa Snider is the most engaging instructor with whom I've had the privilege to learn. I can't recommend this course, Graphic Design for Everyone enough. … talk about "clicking" with an instructor… A self-professed Southern geek/nerd with a sense of humor is a darned near perfect click between that instructor and this student. I love to learn anyway, but Lesa Snider's classes are a wonderful blend of fun that runs throughout the entire course of technically advanced concepts and application. Where do you find a course where you laugh as much as you learn (both massively)? … a Lesa Snider course. I've already put the course material to good use and look forward to using the class info and skills even more in future projects.
I've been a fan of CreativeLive for along time. I've attended many classes, but this is one of my most favorite sessions. I think Lesa is a great trainer and find I am learning a great deal. I liked it so much I actually purchased this course. I would watch any course she was part of. Great graphics design course and wonderful tips.
I enjoyed it very much. However, I hated that I could not pause or rewind,,,so I had no choice, had to purchase. :)Lesa is a terrific Instructor. She takes the hardship out of the learning process with her wonderful ever so friendly personality. She instead turns it into a joy and I enjoy very much her courses! Thank You Lesa!