Graphic Design for Everyone
Formatting Text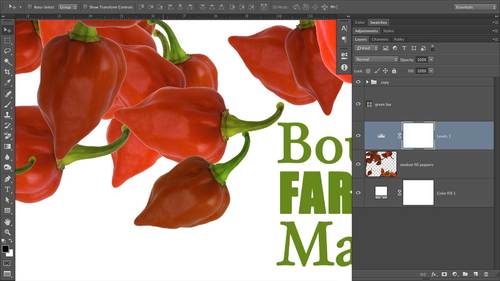 Graphic Design for Everyone
Formatting Text
Lesson Info
Formatting Text
I need to define a few things for you so that you know what we're talking about and know where to go to find the controls for this in your own piece of software. So we talked about letting just a moment ago letting refers to the amount of space in between lines of type. And there's a reason it's called leading, and we're gonna look at that in a second. The example. On the far left, I never think of the future. It comes soon enough, has a negative letting value. Okay, so, usually letting the space in between the lines of text needs to be the same point size or the same point sizes, the text plus two. So, for example, the leading in the center here is what's called solid leading. And that is the size of the type, which looks like in this case, like 16 point type. An 18 point letting is being used and that insurers that the ace enders in the D senders of the letters and you all know what that means now, don't crash into each other. OK, so that's solid, letting that's what you get. If the ...
leading control in your adobe creative suite, APs or pages or keynote. There's letting controls in those programs to, and word is set to auto. You're getting solid leading, which gives you enough space in between the letters. Like I said, we're the ace Enders and D centers don't crash into each other. As you can see from the example on the left negative, leading could be a nice design element. So I'm sure you've all seen text like this in an ad before on a billboard or what have you big poster, where the letters are crashing into each other. Letting is how the designers are accomplishing that They're not setting each line of text on its own layer or in its own separate little environment and then physically moving in together. They're just using negative, leading to make it crash into each other like that. It's a useful trick. You can't use it on Big blocks attacks, though it only works on small blocks. Attacks because it makes it difficult to read, interferes with pattern recognition. That's how we read words, so extra letting is also very useful in designed to space things out. So if one we're gonna use all Capitals. You might add extra space in between to kind of give it breathing room so people can read. It will be easier. So extra leading looks like example on the right. So those air not extra carriage returns that is letting its uniform every time you press return, that same amount of leading comes into play as you type. So that's letting Why is it called letting What is letting even mean? Well back in the fifties and sixties? Now, I don't know what year it was anyway. Long time ago printing presses looks like the example on the right, and they use the same technology you know as typewriters eventually came to use, which is blocks of metal. That's what the letter forms were carved into. You can see them in this example on there, right? So, you know, back in the 18 hundreds or what have you earlier than that when the first newspapers were coming out broadsheets Okay, the printers would load a tray, and you can kind of see it. It's the sightly horizontal thing at the top of the where the handle on the wheel is at the very top. If you look a little bit down to the left for that gold lines kind of coming across. That's the tree. So the printer would load the tray with all the letters to form the words on the whole page. Can you even imagine how time consuming that would be? So a dirty job to cause then what happens is you've got ink and then paper. So these blocks of letters or ain't And then the papers press down on top of them. And that's what makes the impression. Well, the only way printers had to put space in between these blocks is with other pieces of lead pick pieces of lead that were in different thicknesses. And that's what physically spaced the blocks apart. Teoh give you room to read so all the letters aren't crashing into each other. So that's why even today, controls for the space between lines is called leading because it's referring to the days when printers actually used a piece of lead to space thes metal blocks apart when they put him on the printing press. So as you can imagine, there, you know if you needed a whole bunch of space because printers about the rule of proximity right? If you look at old old newspapers and I should have had an example for you. But if you look at old newspapers, typically that headline is really big and centered, and there will be some smaller text, a little bit more descriptive under the headline and will be a big amount of space. And then the text will start in columns. So you would just simply put as many lead strips in between those blocks as you needed to create that space. So that's why it's called letting in the hope that kind of makes it make sense. Feller like Holy moly. So here's an example of negative letting in play. This is an ad. This was actually an ad. I think it was a Sephora ad, which is my favorite makeup store. I can spend hours and hours in there. Nobody wants to get any gifts for a gift car. Senate to Lisa photo lisa dot com That be really awesome. Anyway, you're going to see now you know about letting you're gonna see a clever letting tricks put into play like this again. This is not lines of text being set on individual layers in repositioned with the move toll or whatever program you're using. This is negative leading, which makes the letter forms crash into each other. It's a nice design trick. It could be kind of eye catching. And in this instance, the All Caps works. And I think we have a question here in studio. Oh, wow. This is thinking about your letting thing. Um, and so you're saying, used to points more than whatever the point sizes for the leading specifications. Well, that's what the auto setting is doing in any of your software. So if you don't change the saying, the default setting is whatever the point size of the text is, plus two more points. So I just think that in relationship to the proportions, like get it? If you have a big point size for the fun than that, two points is barely distinguishable, whereas if you have an eight point font than two points is 1/4 the height. So that still applies to sort of that fixed amount as far as sort of the standard right, that solid lighting is considered standard, so you can either decrease or increase that, depending upon the design that you're going for it is a very useful design trick. You can see here the paragraph, the white text underneath that headline Block has more letting, then the other, cause you can see there's a larger space in between. If they were really doing this right, do you see how on the third line of the white techs were moisturize and protections and is in all caps? First of all, they wouldn't have done that because that messes up your eye a little bit because those words look at a place and it looks like there's less space in between the second and third lines, and there is the third and fourth lines. That's only because the letter forms or taller, because they're all caps. What the designers should have done is slightly altered the baseline shift of those all caps words where they appear kind of in the center of that line of text. You would have decreased the baseline shift into negative values just to touch, to bring the baselines down of those all cap letters to make him fit within the sentence a little bit better, and we'll take a look at baseline shift here in a minute. But oh, that's That's the pitfalls of knowing all this stuff is it's going to begin leaping out at you, and you just can't even believe it. But that's good, though. That just means you're getting in a little bit more teen and you're noticing stuff. Here's another example of negative letting or less letting unusual. This one could have been done by putting the type on in different text boxes and moving them together, positioning them. They've been quite clever with how they've positioned the T in the D. That kind of tucked it in beside that e over there. But as you can see, negative leading is a very useful design trick. This is beautiful. This is the University College Designers Association, the U C D A. And they do about three or four different graphic design conferences per year. Different locations. They'll probably be between 306 100 people at these conferences, Mac. So I would call them an intimate conference, but they're really high end techniques taught Teoh really professional designers. I usually teach for these guys, so that's a nice thing. So they send me their ads and they're always beautifully laid out so you know it. And another concept for you guys to really rack your brains around is that great artists steal. I noticed the designs that resonate with you when I get stuff like this in the mail and I look at it and I see beautiful typography like this. Do I throw it away after I'm done looking at it? Heck, no. I'll do one of two things used, Teoh. I would put it in a folder and so, you know, design in the wild. So when I find great designs in the wild, I keep them because I will use that technique in and I won't make it. Look, it won't be a perfect match to what you see here, but I'll definitely still that typographic technique and use it and you should be doing the same thing. Teoh, use it for inspiration. These days, I take a picture with my IPhone just because I'm trying to reduce the amount of paper and folders he imagine, you know, 10 15 years. I'm probably going on about 15 years of graphic design, client work as well as instruction. My sample file is huge, so I'm trying to take pictures now, and I create an album and I photo or whatever program you're using import photos for, You know, Lisa's a design finds. And when I was a professor, I had my students. I would force them to look at Lisa's design finds folder when they would send me crappy design work. I might go here for inspiration. Take a look at these techniques, so when you come across something that resonates with you, keep it and then use it. Reuse it, repurpose it. This example is illustrating Kerney. Turning refers to the space in between letters. Okay, free fonts are notorious for bad occurring, handwritten script or font based on handwriting. Scripts like this are also notorious for bad turning. You'll hear designers refer to them as current ING pairs. So what's happening is the font designer is actually spec ing. How much space is on either side of that particular character. For example, A W needs more space than and I or a lower case ill Well, if the if the current in pairs are really good, or if the designer didn't add them at all, and fonts that you buy will have them so you don't have to worry about is mainly a problem with free funds. But there will be times when you need to adjust the amount of space between letters. For example, the sentence. The two sentences at the top are a NCAR turned and I have used red circles toe point out the big, big, big problems. I mean, look how close the and the VR together in half. I mean, they're touching each other, so they're crashing into each other and then we come over and we come down to the second line. And my gosh, it's like the Grand Canyon between the I and S in Hiss. And when we go over to where the apostrophe is and you will always need to current punctuation always if you want your type to look professional, you will need the current punctuation because the apostrophes, like in another zip code, away from the e right. It's like, Oh, wow, you're wear over there. Why are you wearing there? So you need to fine tune that stuff. And in the word helmet, you can see that there's a whole lot more space on the left of the E and the right of the L than there is between the email and I'm here to tell you nothing will wave big Oh, flag saying I am a typographic newbie. I haven't had a design class in the world. Nothing screams it quite as loudly as this kind of stuff, and you've got current in control. In most programs, it may be called different things in the consumer level products such as word in Apple's pages and even Keynote, which were using here to run the slide show. It's called character spacing. But in your higher end page layout, programs like Cork Express in design and in your image editors like Photo Shop and Illustrator is called Turning. Okay, so that's what it's referring to you. So you may not know is a viewer why you're having such difficulty reading the two sentences at the top. You will of course not trust the ad. You won't go to the story. You won't buy the stuff or hire that person. You I don't know why, but look how much easier to read. The two sentences are on the bottom. I have a hairdresser. His name's helmet. Get it for motorcycles. You get helmet hair, you don't Okay, so that's parenting. Bad turning is everywhere. This is an ad for a hair product called Infuse Iam. I mean, they're like, on the Revlon level, playing around here. Can you even first of all, can you even believe the rainbow radiant in the What is that? Helvetica headline up there. What's going on there? And look at the turning with the apostrophe. It's like that s is a block over from the apostrophe so bad turning is everywhere. And if you want your type to look professional just suggested the way You just is really simple. We're gonna look at it here in a minute. You place your cursor in between the offending letters, you don't highlight anything. You just have the blinking cursor. For example, In between the apostrophe in the S, you can use a keyboard shortcut. It's I believe it's option on the Mac Altana PC. To decrease the space between letters, you hold down that modifier key and tap the left arrow key to increase space. Hold on that same modifier key intact the right arrow key on your keyboard. So it's very, very easy. It's the last thing I do Okay, Two things that I do before I send the file off to a client or I send it to your printer for myself as I spell check the dad gum thing. Spell check. It's still chicken. I don't care if you even read it and there's no errors. Spell. Check it cause there will be some little something spell. Check it. And I Kurnit I don't current before I spelt it because I may have have to change something, and then all the current that I've done is all screwed up. But I spell checking. My current is the very last thing before I sign off on that piece too. Go on its merry way also, look at the alignment problem we've got on the bullet points down here. I can't even believe us. This was a full page ad in Riel Simple magazine. I don't know how much that stuff costs, but it's a lot of money, and it's just terrible. Terrible. So be careful with that kind of stuff because it really does reflect negatively. I would never buy their products. Never, Never, never. The next concept I wanna cover is that of tracking. Tracking also refers to space in between letters, but it's a little bit different from turning in that when you're talking about koerting. Different letters have different wit, so they require different amounts of space on either side. Tracking puts an equal uniform amount of space in between all the letters that you have highlighted. See, Do you have to double quick the word toe? Highlight it. Okay. This is a great way to use all caps. Then it becomes a design elements. So that the and the conference here, this is a fake logo that I made. I really love to start this conference. I did all the branding and everything, and I just haven't, like, put together the money people to make it half and give you fun. The digital camera conference. Really? So Because there's a dissenter in the g of digital, it creates this kind of natural space for a word. So I tracked out conference, so that's graphic design. Speak for increasing the tracking, tracked it out, do just track it out. So I tracked it out to make extra space, and I feel the space between the dissenter of the G and the right alignment of the A. Now I put my trademark because I did trade work this. I put my trademark on the right hand side of it outside of the alignment because that's an extra little embellishment, much like punctuation. Had the TM been right aligned with a it would have looked weird. So your punctuation should hang on the outside any kind of symbols, like that copyright symbol, registration symbol hanging on the outside of the margin and look better that way. Okay, so tracking is uniforms space. In between letters, we have a question audience. Yeah, with the trademark symbol. I've often made that really small, like, sort of dependent, not relatives. I make it not relative to the font of the thing that I'm trademarking but relative to her. I think it's gonna be viewed. So like, in that case, I might have made it three point smaller. Is that something you might do? You can also make the well symbols like that smaller, but you still need to make sure you hanging outside of your margin or your alignment that you've got going on. They just don't belong, and I can show you an automatic control in the dough. BCS APS, at least in so far as punctuation. It will handle that for you. It's called Roman Hanging punctuation. And we'll look at that here in a second so you can see how all caps can indeed work. And this is got great contrast coming in here. Another wonderful design element we're gonna do a lot of this tomorrow morning is notice what I've done with the words digital in camera. I've butted him up next to each other, put them all in lower case, which does what makes a friendly in round friendly, smaller, accessible who? I don't know much about my own camera. But I bet you hear that conference. I could learn more about it and I'd be ableto handle. What? I wouldn't be overwhelmed because the lower case tends to convey casual, approachable, that kind of thing. Also, with the roundness of the letters. I think that's future or aerial. Maybe. And they're nice, round and friendly and happy. And so we've got contrast in thickness and font waits. Okay, so we've got a regular thin version for digital, and then we've got a boulder, a black for camera. So I've got contrast in character size or weight rather and then I've also got contrast in color. So we've got a light blue for digital and darker blue for camera. And then the darker blue was also used in the and Conference. And by pairing the lower case letters, even though they're larger, we create additional contrast between those and the word conference because those air very thin letters tracked out. So find staff the next concept I want to share with your definition. Rather's baseline shifts. We we saw that earlier we looked at our diagram of our anatomy of characters. The baseline is the imaginary line onto which your letters air sitting. Okay, so for this particular logo, I added the red lines so you could see that's not a design element. So the first red line is the words Original baseline. Well, I used the baseline shift control to shift the baseline. I entered a negative amount. I highlighted the letter, highlighted the letter D because I wanted it to drop it down and also because I used an open time. Fine. I turned on alternate character for that D. So that's why it's got all those extra wild squishes and squashes. They're actually call it's washes handy. So what I did was I lowered the baseline of just the D to drop it down. The only other way I could have done that, put that D in a separate text box and corker in design. Or I could have put it on another layer and photo shop. You've got enough layers and your documents. You got enough text boxes in your page layout programs, so use the text formatting controls to your advantage and try to find a way to do it without having to create a separate element, because that just creates more work for you. If you have to go back and change the fun, you've got things split up in 15 million text boxes and worker and design. Guess what you got to do. Select, Select Select Slick. Select him all to try to change the fun. Same and Photoshopped. You've got fonts on a bazillion different layers. It's more difficult to change the font. Yes, you could activate all the layers and then activate. The text will change fund that way, but if you don't know that you can do that, you won't do, and you'll change the font individually per layer and that's just time consuming. The next thing I'm gonna share with you is a couple of open type Getty's. Now. We've been talking about open type a little bit all day long. How do you know if it's if a fine is open type or not? Will. If you're using any of the adobe CS, APS or Cork Express, you're going to get a little icon to the left of the font name that tells you what format it iss. So just look for one that's got an oh, that stands for open time, the ones that have a double T or true type. And I don't have any postscript in that particular menu screenshot. But if I did, they would show up as a lower case A in red. So if you know you want Teoh, if you're designing and wedding invitation or wedding announcement, let's say you've done a photo shoot for a client and you offers a photographer additional product in your business. Wedding announcements. Very, very easy to Dio. Then you would, of course, go for a nice script, and you would say to yourself, self, let's find an open type font because I want like maybe the first letter of their last name, or what have you to the extra sua, she and swishy with an extra flourish on it. Then you would go for an open type fonts. So if you see them in the font menu like this, they're easy to spot. Just look for that little icon. This is an example of some of the alternate characters in swash is that you can turn on if the open type font hasn't included, not all of them will. You're just gonna have to activate the font types and text and then go into the open type menu that I'll show you here in a minute to see if the designer has built any of that into that particular font audio script Pro. Just what we're using here has at least three different swash is for a capital F, so you can see those in play here with that fancy, fancier and fanciest, the ends are also different. The T has an extra little hoo haw on the end of it, so that's how you can add that kind of stuff. Search for an open type font and then dig into the open type mini to turn on those alternate characters. Here's another example. So I talked about alternate characters. There's a bunch of different kinds, so you can turn on contextual alternates. So that's what you get in the top line of text here. And I've got the different the characters that I really want you to look at highlighted in yellow. So as you kind of look through the different options So we've got discretionary ligatures, which is default, so they're kind of plain so that a is kind of around friendly. A. P doesn't have a whole lot going on the tees kind of normal. But as we go to contextual alternates or even stylistic alternates down there towards the bottom, they change. Okay, So, depending on what you want with an uptight want, you may not be stuck with a particular type of A. So we've got different A's, and here we've got different peas. We've got different teas going on, and then we turn on discretionary with a swash. Or sometimes it's on Lee called swash is. Then you can get the extra super duper flourish that we're seeing on the S at the very last. Sinise, on glitz. Look at that slosh that swash takes up three times as much. Space is the actual s. That would be a really nice way to set off. Like I say, your wedding announcements or invitations that you're offering in your photography business to the client is buying a font line. Are you a script pro and turning on those squashes? You don't want to turn it on for the whole sentence because that would just create a curly mess that you'd never be able to read. You only want to save it for, like, a special letter. So the first letter of the couples in the last name or what have you? Or the the ending s things like that? So that some of the goodies that you can get by using an open type font. A few minutes ago I talked about hanging your punctuation outside the margin and I give you a tip that we're gonna look at how to do that in the adobe CS APS and this is it in action here. So the block on the left is not as visually pleasing as a block on the right. And why is that? It's because that quote doesn't need to be inside that hard. Out of alignment. You're not reading the quote. You're not reading the symbol that's super scripted on the end. The trademark, the registration, the copyright. You're not reading that stuff. It's important that it's there, but you're not reading it. So the things that you're not reading like this, they need to be outside the margin. Okay, so it's better alignment. So she had turned that on its called Roman hanging punctuation. Would you ever have known that that's what that does when you turn it on? No. All right, So I talked a little bit about space before and after now shall not use blank returns. Carriage returns. Just spacing. Here's where that control lives in a slew of different pieces of software. Eso Microsoft Word is the top lift. You're going to go to the format menu and choose paragraph, and I'll show you where that is. Live here in a second, but this is what it looks like. So you, when the paragraph dialogue comes up, we're looking at top lift. Look where the red circle is and you see a section called Spacing and you've got before and after. So you simply have your cursor in the line of text that you want to alter, or in that subhead or whatever it ISS you don't have to highlight anything, can go to this dialog box and adjust the spacing before or after in its in point sizes allows you to be very, very precise. With this in the apple round and pages and keynote, you can see where the top right here. If you open the inspector and I'll show you how. Do that in a second and click the T button in that line of icons. The very top that shows up. I've got it circled. Click the tea and your space before and after is right where have circled it so before paragraph after paragraph. And you can either input a number into the field also in points. Or you can move that slider to the right to increase either one of those. Incidentally, since we're here, turning is handled by the character slider and letting is handled by the Lions slider. Okay, so in the consumer level programs, they're going to be named a little bit differently. Okay, here we are in text at it Tech said it. Plus so again, format paragraph, We've got space above and below. Here we're putting it in an inch is no big deal. I've also got a screenshot of in design here, So we've got space before and after in the adobe CS applications, you're gonna be looking for paragraph formatting because it considers space before space of of it considers that to be something that channel on a paragraph level. So you're not gonna find it in the character panel. You're gonna find it in the paragraph panel and then at the bottom, we've got a shot of the Cork Express measurements palette, and it's also in the paragraph formatting. So there's a tiny little circle kind of to the toward the top, right of that particular section of the screenshot There. So you've got the measurements palette open. You click the little paragraph icon, which looks like two vertical lines with a little round thing on the top left of one of them. And then you're gonna look for the two controls that I've circled here in that handle space before, in space after. So it really is in most programmes, but you may have to hunt for it
Class Description
Graphic design is everywhere you look; some of it good, some of it bad, and some of it just plain ugly. In this 3-day online graphic design course, you learn the four secrets to great graphic design that will ensure your promotional materials always looks their very best. Each design secret will be revealed, defined and then put into practice on several projects including business cards, ads, and more. You also learn a lot about typography and color theory, both of which are essential for your design success. No matter which software you use--Photoshop, InDesign, Pages, or even Word--these design techniques will serve you well!
Reviews
… exactly what I needed for current and upcoming projects! Actually, it was much MORE than I thought I needed. Once it all sank in, I realized just how much I didn't know, but needed to know. The training is top-notch and very effective, and just to top that off with a cherry, Lesa Snider is the most engaging instructor with whom I've had the privilege to learn. I can't recommend this course, Graphic Design for Everyone enough. … talk about "clicking" with an instructor… A self-professed Southern geek/nerd with a sense of humor is a darned near perfect click between that instructor and this student. I love to learn anyway, but Lesa Snider's classes are a wonderful blend of fun that runs throughout the entire course of technically advanced concepts and application. Where do you find a course where you laugh as much as you learn (both massively)? … a Lesa Snider course. I've already put the course material to good use and look forward to using the class info and skills even more in future projects.
I've been a fan of CreativeLive for along time. I've attended many classes, but this is one of my most favorite sessions. I think Lesa is a great trainer and find I am learning a great deal. I liked it so much I actually purchased this course. I would watch any course she was part of. Great graphics design course and wonderful tips.
I enjoyed it very much. However, I hated that I could not pause or rewind,,,so I had no choice, had to purchase. :)Lesa is a terrific Instructor. She takes the hardship out of the learning process with her wonderful ever so friendly personality. She instead turns it into a joy and I enjoy very much her courses! Thank You Lesa!