Graphic Design for Everyone
Morning Q&A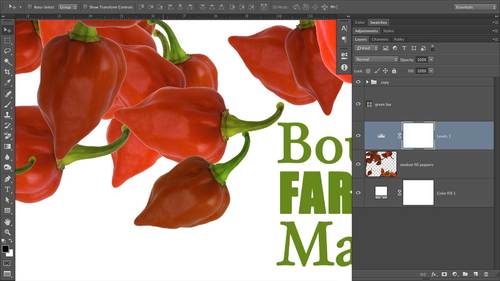 Graphic Design for Everyone
Morning Q&A
Lesson Info
Morning Q&A
so unique, Nd says about adds, How can we design most effectively for really small spaces like Facebook ads? Oh, my goodness. Well, that's a great example for another great reason to show this slide again. When you're designing something that's really, really, really small, you've got two choices you can narrow down the text. Only the most important pieces of information get included. You know, if if there's a link opportunity than you know, people are going to click it, then they can go to that link and find out more information. So really challenge yourself. Teoh Onley put what's absolutely necessary in that very, very, very small space and make sure that you can read it or have somebody else in your house look at and say, Do you Can you read that? Could you? If that weren't no really favor on the Web, could you read it? And if their whole body, you know, if they smash their nose up against the screen, then probably not gonna be able to read that so use an image, use very, very, very...
, very, very, very little text. And once you think you've gotten it whittled down, Teoh the minimal of text, and you can put on their challenge yourself to delete two or three more words. I do that all the time in my slides, you know? So I have a rule of one idea per slide, and I will never, never, never, never, never use bullet points. That's fodder for a whole another class. So once I think that I've gotten the slide information whittled down to his little Texas, I can. Then I make myself delete 3 to 5 more words. I can't its final game that I play with myself. So big picture, very little text. Use the link to get people to go, to find out the additional information. Great. Thank you. Cool. Okay, next question is from net ingenuity. Who is a regular hair on credit live and they're joining us from Austin. The question is, how did Lisa choose the ratio of space for the cat photo on the left and about 40% on the right for text? Is there some equation that you use for that? That's really sweet. Now it's all visual. Yeah, Yeah. Just sit back from your computer, make it really big. Make something really small. Sit back from your computer and just look at it. Now, when you're designing for ads like that, you will have some kind of specifications size, you know. Are you purchasing a full page ad? Is it 1/4 page ad, eight page ad? What have you so make your document to the specifications of the publication that you're going to be advertising in and then fill the space, you know, leave a little bit of white space for, you know, resting of the eyes and contrast in that kind of thing. But you're trying, Teoh, get people's attention. You know, in the world that we have so many thing that's vying for our attention, you really gotta work hard at getting somebody to look at your ad. So that was all this divisional. I wish I knew of a magical mathematical formula, but I really don't Okay, so going back to kind of one of your first slides, you were talking about alignment and a couple of people had questions about centering your text because you said, Maybe don't do that all the time. Eso some people are asking like, let's see a graph 909 says, How does centering text on a business card make it seem more expensive or elegant. So you want to talk about that, or is that just kind of Yeah. Well, think about every wedding announcement you've ever gotten. Think about every graduation, you know, college graduation, so forth. Announcement that you've ever gotten their all centered. Think about the menus that you see in those 2020 restaurants. Nine times out of 10 they're centered. That centered alignment just makes things feel more formal, more elegant, more, you know, 2020 a little bit. But people over use it. So you need to really make sure that you know the message that you're sending with your alignment and that centered alignment really does send that formal message. So you want to save it for that kind of thing? Because that's the way it makes people feel. Anyway, you know? So if you invite them to your party, remember how the party ads started out being all centered then it makes people feel like they may have to dress up for that party, and that's all subconscious. It's all subconscious, you know, so you can alter that perception or that feeling by changing the alignments of centered really does make you think formal. Okay, cool. So just for Glass Ninja from Michigan, she was basically confirming that. So if she wants her business to come across as being kind of more formal or expensive or valuable and elegant, maybe centering is okay. Yeah, absolutely. Yeah. Great point. Very cool. Okay, So Sam Cox from Loveland, Colorado, would like to know, as far as these four principles that you've introduced, do you think about them in a certain order? Is there some that something more important than others? Or the equally fabulous question? Absolutely fabulous. There's no real order to these things. So however you can remember them. And I've got a little trick that I'll show you here right before we go on break. That will give you an extra way to remember them. But it really doesn't matter which order you apply them. If one of them feels a little bit easier for you to implement before the other one, then go with that. But they really are equally weighted in my humble opinion. And Robin Williams, as well the author of the non designers design. But so, yeah, it doesn't matter which one you do first. I tend to save contrast for last in my own workflow. Just because it's easier for me if I got the other elements going on and it's almost there, almost looking good. And then I can if I've got my images in there and I've got my text in there and I've got my color palette going on then for me, it's easier to do contrast last, because contrast it seems like that extra puncher, that wow factor that you can build into your design. So I like saving contrast last, but they really are equal in their importance. So Todd has a question in our studio. Yeah, a lot of questions, but I'll stick with this one right now. You talked about the rule of three, not refused with the rule of thirds. Is it it because it's an odd number in general or three very specific for some reason, because I know she had three puppies. The money growing out of the pot there was three, you know. So I see it and you mentioned it in a really classy I see it a lot, so I'm just wanting what it is about that Yeah, Great question. We're going to talk more about that later this afternoon, but until then, so odd numbers of whatever it is are always more visually pleasing in the even. Okay, So if we if I were going to do some landscaping in my front yard, I'd put three bushes on each side of the porch right instead of four, because our numbers are better. But I could just as easily put five bushes on either side, so it doesn't have to necessarily be three. Another secret about three is that people can only remember 3 to 4 pieces of information at any given time. If you give people more than three or four choices, they will immediately become overwhelmed. Now, if you ask people how many choices you want, they're gonna tell you. Oh, I want multiple choices. Oh, yeah. Give me at least 10 options. Gotta have it. Gotta have it. They can't process the mentally they cannot. We cannot. Nobody in this room can process them. That's why you see threes all over the place is because of that. But it also comes into play with the whole What's more visually pleasing than than the other. So I'm members more visually pleasing than even members. And since people can only process 3 to 4 pieces of information at a time, and you may think that Oh well, that's cute. The other people, but not me. No everybody, really, everybody. That's why you see three all over the place. How about some examples? I'll show you later. Look at Apple's website. How many different choices of areas can you go in the large content part of the site? Not the navigation bar, but the content part of the side. You've got three choices or 44 choices. But that's why you're seeing threes. And four show up everywhere is because if you limit people's choices, then you make the information, or whatever it is that you're presenting, feel more approachable. Remember at the start of the class, we talked about how the visuals are your first indication of trust. Well, if the visuals look difficulty than remember bring, you transfer that feeling to the content and it sometimes is completely unwarranted. You know, if you go to a website and it's got 20 20 photo, if you go to a photographer's website and you've got 5678 Little photo galleries to go in. You're gonna be overwhelmed and you may not. You may click on one of them and you may not visit the rest of them, but if you limit the number of galleries that you're offering up to 3 to 4, I would usually go with three. Cause it's more visually pleasing than four. Then people feel like, Oh, I've got time to sit here and look through these photos. It's really interesting, subconscious thing that that takes place, but that's kind of why Hope that helps a bit Psychology of graphic design. Yeah, exactly. All right. Rob Barnes from Marino. Ask, Are there any current rules of thumb regarding fonts? Do we need to use open type as the standard now vs true type and postscript that. That's a great question. First of all, Hi, Rob. Rob is a good friend and an amazing photographer. Absolutely amazing. So that's a great question, Rob, And we're going to get into that later on this afternoon. But just to give you a little bit of a teaser, open type fonts, which is a font format, and I'm not gonna dive too deeply into font formats less job. I'll run screaming down the street, but open type fonts have some extra goodies in them. The format itself lends itself Teoh having extra little Easter egg things hidden and sign the font. So, in other words, the designer can pack a whole lot more information into open type phones simply because of the file format. Then you can, let's say, postscript fonts or true type fonts. So whenever I'm designing, I always try to go for an open type font because it will have extra things in there that I can use in the design, for example. Ah, some open type fonts have alternate characters built in. So let's say, if you were gonna set my name and type in the curse of type, let's say so. You'd have a nice, big flowy ale Lisa, and that would be all pretty well. You could highlight just the ill, and you could go into the open type menu that you confined in photo shop and in design. And if that font designer has added alternates in there, then you might find like this l with this extra little flourish. E who off the tail flourish, he who hot and that would make your design pop even more. And it would draw the eye because it's a little bit unexpected. Flourish or swash is OK, so open type fonts have all kinds of amazing things built into them. So I try to give it for open type font more so than the other. But to be honest, he stays that this doesn't really matter, you know. Used to be printing the whole feel. The printing has changed so much. Used to be when you would send something to a professional printer, you would have to provide all the artwork you'd have to provide all the funds, all that kind of stuff. And some fonts didn't play well with certain types of operating systems or platforms. Okay, so you had to be much more careful about what kind of format that you were putting into your design. If you're gonna have it professionally printed in order for its turn out like you wanted it, Teoh. Well, these days we have a pdf, which stands for a portable document format. So we really don't even have to provide funds to big printing presses or printing companies. Anyway, These days so you can just really A pdf is a picture. High quality, un compressed picture of your design. So the printed is prints that and they don't give a care. What? Find Eve you. So if you want to use some city named true type fund used to be a big no, no, don't ever use a font that has a city name. Oh, my gosh. It won't print. You won't reproduce. Well, you don't have to worry about that anymore, but open type sponsor or good for all the beauties in little Easter eggs that are oftentimes hidden inside of them. Okay, I have Ah, good one here from Eternal for Hello. Thanks for joining us. In what instances have you broken your own rules of good design? Any examples where it works to do this? Are they rules? Because their rules that that's a really good question. And I will say never on purpose have I not used these four principles. Never. Because they really are tried and true, and they work. When we go through our recap here in a minute, you're gonna really appreciate just how far we came from the original ugly designs that we had. You really just gotta use them. You can't just do contrast and say, Oh, I don't give a care about alignment. You know, there there's there wasn't movement back when I went to college, which I think was around 98. Some like that 1997 98. This grunge typography movement was really big. One of the biggest artists of that movement, I think his name was David Carlson. And I have a big coffee table book of just all this typographic design that breaks every single rule. I mean, not only is their battle I'm there's zero alignment in a lot of David Carson's work, it is very difficult to read. So if you want to get on the bandwagon of a certain trend and you really don't care if your copy is lead a ble if if the art If the artistic sense of the peace is more important than the content, then feel free to break all these rules, OK, But if you really want to communicate your message, your service in a way where people feel like you're trustworthy enough to actually give you their business, then you really do need to follow these these four rules. Yeah, so I always use them. Now we're going to go over about four or five extra secrets after we come back from break these leases. Extra secrets. Not Robin Secrets, Lisa secrets. And when these days I'll read a book on that. But those secrets are a little bit more breakable, but the ones we've gone over so far Proximity, alignment, repetition. In contrast, you just gotta you gotta use it. You get more business. I can't think of a reason when you wouldn't want to use it. Enlist. You were just doing art for art's sake. Well, then you have to know the rules to break him, right? Listen up. I was definitely in a chime in and say, Well, of course, Lisa's broken the rule. She's a rule breaker. But I am a bit of a rule breaker is not in this instance you are not Not in this not on purpose. OK, have a question from Mickey Mills as well as um Waco, Texas. Wake up from Texas. Speaking of ad space, when you are doing those quarter page and 1/2 paid ads have page ads and you don't always know the pallets and designs of your page mates. Are there some general design considerations you can use that will be more neutral to a wider range of a joint mints? Oh, that's a very interesting question. I would be less concerned about the color palette of neighbouring as, and I would the color pattern of my own ad, because when you're picking the color palette, you really have to know the emotional message of those colors or sending. Are you trying to comfort people? Are you trying to energize people? Are you tryingto wind them up? You know, to get some action? What exactly are you trying to do? You'll notice that every ad for doctor's offices, hospitals, anything like that. What color are they? They're light. They're very light in color. They're usually like light blue or light green, and that's because both those colors in there very light tones are very comforting. You feel safe, they're not. They don't get you fired up, kind of like this glorious blue green that we've got going on on the walls behind me. Here they kind of kind of energizes you cause it's a deep saturated Hugh hospitals and doctors offices. Look at the walls. The next time you go into in those places, they're gonna be like green or light blue. That color really does send a message. So as long as you're using a color palette that conveys the message of year ad, that's the most important thing. It will resonate, and people will be drawn to it, no matter what's going on around it. If you're good friends with the the editor or what have you of that publication, I suppose that you could get them to send you perhaps a PdF of, um, that lay out. You know, if you've got room for a revision at that point, you may not, um, I really, really want as long as the your color palette sitting, the message that you want and making people feel like you want them to feel about your product or service. Then then you're gonna be fine. So Super Toe says. What is the first thing you do when you approach making a design? Aside from reading the information, what should you focus on and what should you focus on when you begin a design? What what do you what's your process. Just General, what do you think of first images in the art? Yeah. So the first step is to collect all of the assets, all column assets, things that are gonna go into your piece. So you've got body copy, you will have some images to work with. Like I said earlier, whether it's a logo or if it's a photograph or what have you fear Photographer building an ad, then you know, pick three of your best. It's of the best cream of the crop photos and that will that will kind of control your color palette to some extent. Okay, So to make the peace feel cohesive following the rule of repetition, then you could pull colors from that photograph to use in the ad or the text. Reading the text is really the last thing that I do. If I'm if, like somebody's hired me to create a design. So I'm gonna figure out what kind of imagery you know that I'm gonna need or what imagery has been provided to me. Logo heavy. Then I start looking at the shapes of it. So Logo's all have shapes, right? So we're gonna go deep into logos either late this afternoon or first thing tomorrow morning. Locals have a shape, so sometimes I will sit there with it. And I like getting in on paper saw print out stuff, cause I don't immediately start designing on screen because that is the best way to waste. Ah, whole freakin day. You won't believe how fast the hours go by. Some of you are shaking your head in here and you've experienced this before. We think designing on computer is the best way to do this. It's not. I start out in pencil and paper. That's how I start. So what Logo's am I looking at? A print, Um, out. I'll sit there and look at them and see if there's any kind of shape that begins to illuminate from the logo itself. Let's take Apple, for instance. It's kind of if you look at the Apple logo, it's kind of round in its shape. That's why Apple's fund is also kind around in shape. Company called Bit Stream, one of the one of the biggest font foundries on the planet created a special version of Jaermann Fun just for Apple, a little bit more rounded than the regular standard Jaermann was. And why? Why did they do that? Because the logo itself was kind of naturally round in shape. Round is also friendly Apple products. They're supposed to be friendly, plug and play, right? You know, easiest operating system on the planet. Sometimes that's true. But that whole roundness also exudes a feeling, and it provokes an emotion. So we've got a roundish logo. Now we've got a text that has a fund. It's a little bit more around it. Then you've got lots of white space and lots of clean, clear designs, not overwhelming at all. It's all designed to appeal to you psychologically to make it feel approachable, accessible, friendly and doable. Easy, that kind of thing for you. So start with the logo. See if it's got any natural shapes and let that influence your font choices. Look at the color palette on the art that you've been given logo or photographs. Let those kind of influence your own color palette choice start out on paper. In it. I can draw when I really, really want T. But I like to have a lot tongue for that. So when im sketching fund nails, they're really crappy. I mean, crappy. And I've got several that I'm gonna bring in tomorrow and show you guys. We actually did an Internet makeover contest for Legos and business cards, so I'll show you the sketches that I ran through to get to the final designs that we're going to reveal in tomorrow's class. So look for shapes, look for colors, start out on paper, and I tend to bring in. I tend to bring in the images first before I actually set the text in the ad, but that it's whatever your personal preferences that really doesn't make a hill of beans, you know? But that's kind of how I started out and you've just answered. Jan Jan's from Jamaica asked the question that you just answered, which is when designing. Do you need to match the fonts to your logo on? The second part of Jan's question is, can you use different fonts in a design? Different funds from what's in the logo are are not sure understand. Well, different funds may be different fonts from what's in the logo and then also different fonts and the same design. Maybe you sure you can use different funds in the same design. The rule is never used more than two fonts and anyone designed ever, ever, ever. Unless you're just creating an artistic piece for art's sake, then you can go crazy with funds, but usually two fonts for peace. I tend to stick with one fund. I am going to show you. I've got four magical font pairings for you. So if you don't even want to think about funds for the rest of your life, you memorize these four combinations, then you're gonna be good to go forever s. So we're gonna look at that. But I'd like to stick with the same font family and use different styles that are in that font family. So, for example, you've seen it in formatting. Even in Microsoft Word, you could have a bold version of the fun. You can have a metallic version. You could have a condensed version. You can have a black version which is a little bit thicker in weight than the bold. So a lot of funds one of my favorites is myriad, myriad pro and oh my gosh, it's got, like, 25 different styles that are really and that means the font designer actually designed those that that's not the fake bolding and fake italicize in that you can apply by clicking the B button and the slanted Ibon and software. This is really designed for the fund, so I like to stick with the same font family. So if I'll use maybe myriad light, which is a really thin, crisp, very precise, glorious style, so I may use myriad light next to myriad black. Okay, so then we've got our thick and are thin next to each other, and I could within the same ad, even do some myriad condensed. So that was the fun. That's a little bit more narrow in its character shapes. And if you stick within the same font family that you can get away with using multiple styles on a single design, and it won't look busy. But the problem that you get into you when you start using multiple finds is it. This looks gaudy and garish, and it just feels like it doesn't really mesh will again. The viewer may not be able to tell you why they're not resonating or feeling like they can trust the information that's put forth in the piece, but multiple usage of fonts like that can think and get you into trouble. So stick with two different funds. They need to kind of be complementary to each other, so kind of similar in shape. Unless you're designing a really fancy headline and you can go crazy with Headline, One of my favorite fonts is based on Star Trek. No big surprise to anybody that knows me, but I would not set a whole page in this font called Federation because it's it's big and it's slanted. But that's a great way using a decorative front like that to grab attention through a headline. And then you want to make sure that your copy is actually, you know, eligible and readable. And we're going to go over a lot of that. That kind of stuff, probably tomorrow in our class. Okay, so just maybe one more question. This is from our Williams photo in Montana, and they're asking, you know how to start playing around with some of this stuff. So they're asking, Can we do most of this with photo shop or do we have to have in design or some other software? So what do you think great questions. We're gonna be using Photoshopped predominantly. But I'm gonna show you text formatting in in design later this afternoon to show you text formatting inward. Quite a quite a bit of text formatting. They're also going to show you where it lives in an illustrator and Apple's pages, which is a fabulous page layout software. So that's a long way to say that you don't have to have any particular software if you can set text. If you can type text into and it's got formatting controls, then you're going to be able to find a lot of the formatting, uh, little secrets. And I'm in this year with you when we get back from break, so does it really matter? We're going to be spending a lot of time and photo shop just because I'm in photo shop all day every day, and it's just easy to be there. And I know most photographers have it, and we've got a large volume of photographers tuning in because your photographers need good business cards you need to be able to design adds. If you get an opportunity to stick an ad in a local paper to get more business, so it's important to to know these things
Class Description
Graphic design is everywhere you look; some of it good, some of it bad, and some of it just plain ugly. In this 3-day online graphic design course, you learn the four secrets to great graphic design that will ensure your promotional materials always looks their very best. Each design secret will be revealed, defined and then put into practice on several projects including business cards, ads, and more. You also learn a lot about typography and color theory, both of which are essential for your design success. No matter which software you use--Photoshop, InDesign, Pages, or even Word--these design techniques will serve you well!
Reviews
… exactly what I needed for current and upcoming projects! Actually, it was much MORE than I thought I needed. Once it all sank in, I realized just how much I didn't know, but needed to know. The training is top-notch and very effective, and just to top that off with a cherry, Lesa Snider is the most engaging instructor with whom I've had the privilege to learn. I can't recommend this course, Graphic Design for Everyone enough. … talk about "clicking" with an instructor… A self-professed Southern geek/nerd with a sense of humor is a darned near perfect click between that instructor and this student. I love to learn anyway, but Lesa Snider's classes are a wonderful blend of fun that runs throughout the entire course of technically advanced concepts and application. Where do you find a course where you laugh as much as you learn (both massively)? … a Lesa Snider course. I've already put the course material to good use and look forward to using the class info and skills even more in future projects.
I've been a fan of CreativeLive for along time. I've attended many classes, but this is one of my most favorite sessions. I think Lesa is a great trainer and find I am learning a great deal. I liked it so much I actually purchased this course. I would watch any course she was part of. Great graphics design course and wonderful tips.
I enjoyed it very much. However, I hated that I could not pause or rewind,,,so I had no choice, had to purchase. :)Lesa is a terrific Instructor. She takes the hardship out of the learning process with her wonderful ever so friendly personality. She instead turns it into a joy and I enjoy very much her courses! Thank You Lesa!