Graphic Design for Everyone
Striking Images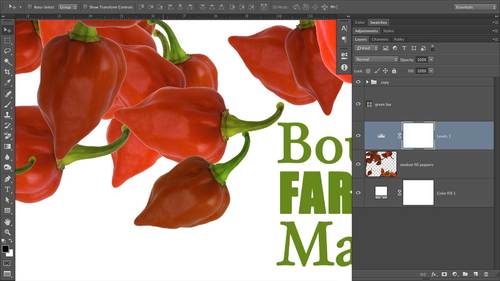 Graphic Design for Everyone
Striking Images
Lesson Info
Striking Images
use striking images. A picture really is worth words. Nothing communicates better than imagery. Were all visual creatures. Okay, so imagery can really speak to us. Your images convey moods, emotions, feelings. After a very active busy images or their angles, they can make get, feel like there's motion involved. There's all kinds of messages images can convey, but is the most important thing that you can do in your designs. It's to start out with a really striking image. So you photographers out there pick your best of the best images. And if you did nothing else, let's say you're a pet photographer. And one of the winners for the Internet makeover contest is, and I hope she'll be very pleased with her new carved that will show tomorrow. Take your best image and make it bleed off all sides of the business card or the add that you're creating. Okay, so start with that image and then put your text and at the bottom, right period. Done. So striking images. The best thing that you could do...
to capture attention and capture attention long enough that people actually read your copy so picture is worth 1000 words. Case in point. How many of you guys have ever had to sit through a presentation like this? All of us have had to go through the dreaded march of the bullet points at some point or another, and it's the fastest way to put your audience to sleep. So if that is your gold and by all means keep doing this, keep communicating through bullet points, how to lose friends and family. So what's the message here? Okay, tough times ahead. Competition is stiff. Profits were down. Layoffs are imminent. The world is ending. Okay, bad, bad stuff going on here. The problem with doing something like this is that if people are reading, they're not listening. They're not listening to the speaker and they're not looking at the speaker. You can't help, but do you put words up on a slide like this? People cannot stop themselves from reading them. It's just natural. So my position is to stop trying to communicate through so many words. Last words. Fewer words, more pictures. How much more enjoyable with the presentation be If this was the slide, and you can just imagine the speaker stalking back and forth in this turbulent water that sends a completely different message than this. I mean boring. And then you get this. Now you'll sit up and pay attention. You might actually be concerned with what that speaker is is trying to convey to you because they're telling their story through pictures and not words. And we're all visual people and especially photographers. Your pictures are what are going to sell your services more than any words that you could ever put on there. So that's an example. This, I'm sorry to say, is a riel slide from a brilliant scientist who actually is on Noah Blue that stands for the National Atmospheric and Oceanic something something. So my friend Ron, he does home schooling in his very big house in Washington, D. C. And he used to be a weatherman for many, many years, and he is brilliant. This is the opening slide Waas before I got hold of it of his home schooling class on factual data on tsunamis and tropical water spells. Well, first of all, what words could we delete out of this to use more to use less text and then we'll handle the picture part here in a minute. But if we could lose some text, what would you guys delete from this? Anybody have an idea, Todd, I would take away factual data on. And why would you take away factual data? I think it will become apparent as it gets into it. And if I am a kid in high school, tsunamis and water spot Sounds fun, right? So you're right on both accounts. People assume that the speaker is an expert. You don't need to tell them in your visuals that you're an expert, cause that makes you seem less of an expert right there coming to your class. So that's already inferred. That's a given that's already there. So let's get rid of factual data, right? This would be much more engaging visual for that classed, you know, Would it not? I mean, first of all, that water spout down there is both cool and freakin scary. And then the big go away from the tsunami is also, you know, cool and big and scary. You're gonna be listening to everything that that speaker is talking about. You're gonna be engaged. You might even physically show that with body language. Put this slide upon a screen and people are gonna sit back in their chair and think, Oh my gosh, one my in for you put this visual out and they're going to lean forward. They're gonna be engaged. They can't help it. Why? Because of the striking image. Big picture, very little text. You can find images that convey any message that you want to stand a message whatsoever. This graphic is very clear in its message. Squeeze the competition, squeezing something. So there's all kinds of wonderful imagery, and we'll talk here in a minute about where to find some of this imagery if and this is kind of like a class inside of the class, so many class six class. But if you want to make money on stock photography, start thinking about messages. What kind of message that you want to send, who's purchasing, stock photography designers and people who cannot create that imagery themselves? You know, we may need extra imagery to use in our own visuals here. Well, this is a great way to make money. Shooting stock is to shoot things like this that convey a message. Squeeze the competition. So we've got contrast going on with us in this visual as well as really good alignment. Okay, May not seem like it, but our contract is coming from two places. We got the large image, small text. We've got a lot of white space. So we've got contrast between the area that has an image in the area that is completely free of anything. Then we've got contrast in the form of the text here, really big word. That really thick font paired with really small words, very thin based fund and then our alignment. We've tut the competition because it's not as important as squeeze. That's the whole message. The competition just fits nicely in between the descend er of that Q and the right edge of the e. So we've got right alignment going on in here. Had I skated the competition over closer to the key, it wouldn't look is good. That right edge gives your eye a nice hard line to slide down to catch the extra verbiage at the bottom here. Had I put more space between squeeze and the competition, it would not have felt like it was related to each other. So we've got all four of our design principles being used in this very simplistic graphic. Now, like I said, graphics, stock imagery, you can find anything any kind of message. You can find it in stock imagery. Or you can shoot it yourself again. A great way to make money, shooting stock, things like this sale incredibly well, Incredibly well. So in all three of these images, it's sending a message so you can imagine the image of the top left. What kind of message is that? Sending exhaustion, overwork, stress, maybe insomnia. I mean, we could just go on and on and on with the messages that these images convey. The one at the bottom left, uh, cutting costs, right? Budget cuts, layoffs into the world. You know, all that kind of good stuff. The image on the right. What does that say to you guys? Busy multitasking, right? Did you know? Did you know that people can't multi task? They really can't. You can say that you do. You think? Well, I can multi task, but nobody really can multi task. Our attention is drawn toe whatever we're currently doing. And the other thing, this drops right off. So if you are on the phone and your cat jumps up on your chair than attention on cat, not on phone and so on and so forth. People really cannot multi task. Maybe we'll evolved at some point where we can that we really can't do it right now. But this image conveys that theory very, very well. What message? This innocent fear. Horror. I would love to meet the photographer that actually captured this because that cat does not look happy. And that bird is very, very brave. So a striking image, right? You can't help but look at this image. You really can't. So imagine it if it were used in an ad. We're actually gonna create this one in class tomorrow. This is fake, bolder shrinks. We help you work it out. So the tagline the message reinforces the message from the photo. The photo is going to get your attention. It's big and comparison, Teoh, the other third of the layout that has text in a lot of white space in it. So you've got contrast there, A striking image. You've got something unexpected, quite unexpected. A bird on a cat very unexpected. And the cats faces dis creaming Lee funny and the ears or even pin back, which just adds adds to it. So you're gonna look, you're gonna look, and you're gonna read that ad copy, even if you don't need psychotherapy at all, and you're is gonna crack you up. So humor, big honkin image. And, incidentally, on the Falcon. See it on screen. Maybe you can. You see the diamond pattern that's behind the text. That's a pattern that we're gonna create in photo shot. Very, very, very, very easy to do that kind of thing. What? Why did this designer meaning me use diamonds. Where did I come up with that? The background of the couch, short of exactly the pattern that stitched onto the couch led to the creation of those diamonds that I can use as a layering technique in the background. And then we've got color. Okay, so how did I come up with these colors? We'll talk more about this tomorrow, but what I did was I used a complementary color toe, one that's already in the photo. The photo is predominantly pale yellow in tones. Okay, so I used a color wheel that I'm gonna show you all how to use tomorrow, and I picked a complimentary tone to that yellow. And that's how I got the text color. So yellow and purple are complementary to each other. And so it works out really well, picked up the diamonds from the stitching, and then we. So we've got repetition in the peace with shapes. The diamonds. We've got a nice strong alignment with it kind of looks like a Senate alignment, right, But it's not really the type is equal in width, and that's another great trick to have up your sleeve. Type that is equal and went always looks really great and their myriad ways that you can implement that and typographic logos as well as ad copy so your eye has no trouble entering the piece of the big honkin Funny image goes down. We've got contrast in the name of the business. Boulder shrinks because the thick paired within okay and we kept the same color. Then we've got our tagline. That's kind of funding when we dropped down and we find out other pertinent information when you're designing ads like this, it's so important that you include all the necessary information. The who, what, when, where Okay. Who is it? Name of company. Where is it? Address. What? How do I contact you? So you've got to make sure that you include those pieces of information. Another little tip for you when it comes to setting website addresses or you RL's in ads like this. For the love of Thor, don't add the h t t frickin p colon slash Slash to any visual that you are going to be printing. Okay, people get it. They know it's a website. Arguably, you don't even have to include the www anymore. But there are some websites. Most of them are ftp in nature. But there are some web sites that you actually, if you don't put the www in there than you get something else entirely. So you might leave the W Debbie Debbie in there for the next couple of years and then drop it altogether because people get it. People get that. That's a website, and they're going to go to the great Interwebs and enter that. Okay, so don't put that http calling backslash backslash madness in there, and it gives you more room since we don't have that extra bid at the left that you're ill. I can set the URL larger type size. Okay, we've also got repetition down at the bottom of the ad that color bar relates makes the bottom part feel. Not only anchored the nice big thing to anchor the bottom of the ad with, but it also relates to the middle of AB because it's the same color as the text and the diamonds in the background, and then we reverse the type. So we've got contrast within that color bar at the very bottom between the color bar and the flight of the time. So we've got contrast there as well. Another example of striking imagery. No matter what your photo stop skills are, you can still find in use imagery that's really complicated in its technique. So this would take a little while to put together and make look realistic if you were doing it yourself. But there are folks out that they're selling this stuff at stock imagery, and you can just download it and use it now. This is a striking at its unexpected, so it could be an ad for for anything it could be ad for, you know, a psychotherapist or psychiatrist or whatever. It's different. It's unexpected. It's big. Captures your attention. If you can capture somebody's attention, they're going to read your copy. If you can't capture their attention. I don't care how good your copy is. Folks are gonna pay attention to because you've got about 0.5 seconds to capture attention, and that's it. So in images, the best way to do it when you're choosing images is another fun little add that faked. When you're choosing images, you gotta think about the message. So you've got the big and striking part down, right? What kind of message? The copy. The content of these two, as are identical, but they provoke a completely different emotional response. Each one of them. Okay, so what we've got here is the add on the left is very cartoonish in nature. Okay. Might make you feel like your kids were welcome in that store, right? I could bring the kids along. They can probably banging on the keys, right? Would you feel that way about the ad on the right? Uh, you might not even go to the store if you saw the ad on the right because you might think you couldn't afford it, All right. But the one on the left, you might think, has cheaper prices. They're exactly the same thing. But you can see very easily illustrated here how they provoked two very, very different emotional responses. You simply have to think about that in your designing. Okay. What kind of what kind of photography studio do you have? If you're designing your own ad, you know, Is it a little bit more formal and elegant? Do you work on, you know, kind of high end clients. You might go with something that has soft edges, and it's very elegant black background with the reverse tie. The nice script. It appeals to a certain level of people. Okay, those that are a little bit more affluent. Maybe those have a little bit more money to spend on their portrait sessions. OK, now, if you're shooting Children, kids photography, then you would want to convey that in your visual so you might do something like the ad on the left to make it feel like Children are welcome in your studio. They wouldn't be welcome in my studios. Cats, not kids. But they would feel welcome in your studio. If you did add on the left and you might even think that Oh, the photographer on the left here, if that were photography ad might have more affordable pricing than the one on the right. So you really gotta spin time. It is the fun exercise. It really, really is. Treat yourself to spending a moment. Think about who is your target audience. Who were you wanting to reach? Where do they live? Where they shot. What kind of person are they? What colors resonate with them? And I'm gonna give you a lot of tips on color later on. But what message are you sending? And then the imagery has to reinforce that message or it won't come across in the right way, you know? Is it a casual thing or is it a more formal thing? Is it affordable? Is it expensive? You know, do you want kids in there? Do you not want kids in there and so on and so forth? So this is a good example of that continuing on with striking in injury. Did you know that pastoral scenes make people happy? They really, really do. If you are a landscape photographer, and you've got any images that look like this. That is what needs to go in your ads and on your business cards. There is a reason that people like this kind of imagery, and it's there's a guy that did a Ted talk on it. And I love watching Ted talks because know what? That ISS. So I've got a U R L here on screen. If you go to Lisa Dye and slash Denis Dutton, then you will go straight to Dennis's Ted talk, and I can't remember exactly when he did it. But it's an amazing talk, and his theory is that people will respond to beauty and we do Okay, we do nothing we can do about. It's hardwired into our genes. So we respond toe landscapes like this that include trees, water, a pathway. Why do we respond to images in such a positive way that have those elements? Because it's hardwired into our genes? It's about evolution. It really, really is. We respond to images like this because they've got all of the essential elements of life. We've got food that we're water that we need toe live, so we resonate with that we've got trees that we could our old reptilian brain things who we could hide if if we encounter a predator, right so the trees are important. If there's water, there's gonna be animals. That's food, grass and sunlight. It's happy, happy, happy. You look at these images and I guarantee you everybody in this room and everybody that's listening and watching it on the Internet or watching listening. Dopamine was just released into your brain when you look at these images and you don't even know why. So if you've got these images, then use them. The one on the left makes me think about that famous painter, Thomas Kinkade. You guys know about him, so you, you know, painter of light, whatever. But they're all happy, happy pastoral scenes like this of little villages with with light illuminating from inside of a house that that immediately makes you think you cozy weren't fireplace. You just want to be in one of the houses on one of the streets that he pays. This is exactly why this is the psychology behind why he's so successful. So if you want to make me more many with your landscape photography, then shoot some images like this and make sure that those images air speaking for your business, either on your business card or in your advertisements. So it's a it's anything and do check out Dennis's talk. No matter what you think about evolution or not, it is, Ah, very fascinating video, and it's worth the 67 minutes that it will take you to watch that. So that's why we relate. Teoh Pastoral scenes There's all kinds of ways to get images, but it is worth noting that if you use Clipper that came was my first soft word for Mac soft office in your business cards or in any of your ad, you will look like a big old cheese ball. So if that is your goal, then by all means use that art that came with that piece of software. And it is just wretched in its nature. So I've got five pieces of actual Microsoft Office clip are I know this is Seattle, So I I'm sorry Microsoft is based here, but the clip art really sucks and just don't use it. Just don't use it. If you've been using a piece of clip art like this in one of your promotional pieces. Then go look for a more high quality, updated version of something similar on a stock site. Okay, Just don't use it because of bad, bad, bad, bad. Don't steal images either. You cannot do a Google image search and snatched him up. Is your own That is illegal Now. Are the image police gonna show up on your doorstep? Maybe. Maybe not. Depends on who you still that image from. Somebody wants to make a point. Somebody who's had their images stolen just one more time can sue the tar out of you. Sue the tar out of you. I actually had I knew somebody that did that and he got a bucket of money off of it. Went after some little person. It was a little little design agency that stole some of his images for a product campaign and he sued the tar out of him in one. So that's all you need is for one person for it to be their last straw and they'll come after you if they've got the resource. Is if they married an attorney. Holy cow. You know, you just don't know wearing attorney, not as good as marrying a jeweler, I'm gonna say not good, but useful plumber would also these go for the jeweler so you cannot do the Google in research and use those images as your own. Now, if you do a Google image search and you click through to the website where that image actually lives, if it has something called a creative Commons license, then that means that that person and it will tell you you'll see it somewhere near the image. I'll tell you that. Hey, this image is up for grabs and it can be used so you have to ask permission. So either you find an image that you can't live without. Find out who made it and ask them if you can use it, they'll probably be flattered, and they may let you use it anyway. Or they may ask for a fee of some kind or if it's got a creative Commons license and you can use it all day long, and that's totally fine if it's in or if it's something that's old enough to be in the public domain. But you simply cannot just snatch something off the web, so please don't do that. You can also get images by creating them yourself, you know? But that does require certain skill set. So if some of the techniques that we talk about in this class or a little bit beyond your skill set, I really don't think they will be. If you've got the programs that we're gonna be using, you can absolutely do this stuff. But you could, you know, created yourself. If you have that skill set, it takes time, though. And you really do have to think about the do it yourself versus hiring it done. Okay, We're all so busy in our lives these days, and a lot of times we all just want to save a little bit of any walking. Just do that myself. I do it all time to If I'm designing something for my own self. I'm making any money off that. But I'm a little bit of a control freak, meaning a lot. So I tend to try to do it myself. But I know what my hourly rate iss. I absolutely know what my hourly rate is, which is what I want to be making for an hour's worth of work. It does not behoove me to spend very much time designing my own promotional materials. My money making value is in content classes and writing. Okay, so think about your time investment for your tented Teoh, you know, really go too far down the do it yourself rabbit hole. You gotta think about what that time is worth to you. It would only take 30 minutes. Well, how much do you make in 30 minutes? How much would you make if you're out shooting in that 30 minutes vs sitting in front of computer, banging your head against it, trying to make a logo which won't be near its hard after this class. So you can make it yourself or you can hire it done. But that can, you know, become kind of costly as well. I would guard against crowdsourcing. Anything crowdsourcing is it is a word kind of a new word on the scene that that has evolved to me. Any time you put a project out to the masses and everybody create something for you, basically you're getting all this stuff done for free. And then the money that you end up paying the designer is like pennies and that's that's bad. That's bad. I I do graphic design for for real, many for many years. And so did you know Jay, my husband and you want to be paid well for what you're doing. Okay, so you get what you pay for also, so pay your designers well. Designers, make sure that you're charging appropriate amounts of money for your work. You have to be paid for your worker. You won't like doing that particular job anymore, But if it's too cost prohibitive for you to hire it done, what's your other alternative for images? Well, there are several stock photography size out there. I use a lot of images from istock photo dot com. I was there. Chief of Angeles for going on seven years. I am a stock photographer for istock photo dot com. However, it's my opinion that their prices have crept up so much that they just about price themselves out of the market that they targeted to begin with. Okay, so that's a bit of a drag. Another great resource is relatively new on the scene. Part within the last 45 years or so is fatally a dot com, and they have generously provided every single person who's in the classes in tuning in 10 free images, so you can trot on over to fa Tolia dot com slash lisa clc Remember that by Lisa Creativelive So Lisa seal to get 10 free images and the offer does only work once. So if you've taken advantage of this offer in the past, then you're going to get a special little note on screen or probably an email generated. That gives you a different offer. So there's something for everybody, but images are stopped. Photography size, for example, like Fa Tolia and a stock photo are a great place to go to get images and for your photographers out there if you want to get into stock, it's a great place to go for research to find out what selling what's really moving right now. And that helps direct your shoots for what you submit to the stock agencies. For Tolia is very, very affordably priced is expensive, as most of the stuff on Istock photo is. Not that I start photo is that extensive, but it's creeping up in any way, but totally is a great resource. And before we go on to our next little tip. We're gonna stop and take some questions. If there are any of those. Of course, over time, that striking energy. Okay, So, um, actually a question from somebody here in Tacoma, Washington JP photography. They're asking what your opinion is on photographers putting photos on their business cards. Absolutely. The best idea you could ever do. Because what's your service? What are you How do you wanna communicate with your target audiences? Through images and photographers, you create brilliant, beautiful images that speak for you. So let them the best formula for business card. And we're going to see a slew of this tomorrow in class is your best of the best image. Your cream of the crop, baby. Your five star. Unbelievable. Quayle shot volcano shot. Whatever. It is the type of image that you want to be creating that you want people to buy from You. Okay, if you're a portrait photographer, you native in a portrait on your business card. If your pet photographer than it needs to be a picture of a pit. Right. So the best formula for business card is image on me. Left right image on the left I flew. Catch your eye contact info on the right. It's a magic combination. And then since you're now gonna be using the back of your business card because I told you ought to you, right, you're gonna put other images on the back. Now, that could be a gallery. Little fun. Nails of images have to be careful with that, because depending upon the size and you could lose all the detail in the image. Or you could put your number two image on the back. Or maybe your best of the best vertical orientation picture your portrait orientation picture, maybe a landscape orientation on the front vertical on the back. So picture is the best idea for business cards. And even for people who aren't photographers, real estate agents must put their image on the business card. Public speakers must put their image on business car because what is it that you're selling? Your selling your expertise? Your real estate agent I'm selling my expertise is a speaker. You have to see my face. That's the product is the person. So there it was and got the situations where that just is the best formula image on the left text on the right. All right, we have a couple questions that came in. One was from Wolfie, who's hanging out in the lounge right now, and the other body and the other one is unique. Um, Indy. So the questions are wolf. He's question is, would you consider making different ad types one playful one series and running them in different client audiences? At the same time? Hecate and then unique India had asked, What should you do if you're asked to create a Web ad from a bunch of clashing product images, so they're kind of two different things. But so a Web ad made of clashing, clashing product images. So I guess, kind of like, would you consider doing two separate things? And then what happens if you have toe to some two very different things in one right? Great questions. So thank you, Wolfie. So absolutely think about your target audience. The person that gets a flyer from Neiman Marcus is a different type of target market, and the person who gets a flyer from Target, which I affectionately call Tar Jay. So you definitely it's a great thing to do is design the ads for that specific target audience When I teach so many of the same classes, but depending upon the Vineyard, which I'm teaching and who's going to be in my audience, I will pitch those classes in different ways, right? So I could teach a design class for photographers and it would, you know, maybe have a little bit different imagery. I might put an image of a photographer on that that as so that you can see yourself as one of those people, which means you, your subliminally, seeing yourself in my class, right? And then, if I'm teaching the same kind of class for video editing professionals you know designed for video video editors, I would use different imagery. So it's a great idea, Teoh Fine tune even if it's the same content for different audiences, because you got to be able to communicate with them. So that makes a big difference as far as the Web ad with clashing products photos when you're in a Web ad situation, we talked about that earlier. You're dealing with about an inch and 1/2 by inch and 1/2 of screen real estate. There. You've got room for one image. That's it. That's it. That's all very, very little text. If your client forces you Teoh, use multiple photos in a Web ad situation. Your only course of action is to make an animated Jif out of it. Okay, so there are all kinds of instructions all over the Internet that will tell you how to create an animated GIF. But you can do it in photo shop. And I'm proud to say that my book Photo shop CIA Missing Daniel is one of the only photo shot books on the market that walks you through creating an animated GIF. So basically what you're doing is you're creating a slideshow for that Web ad. So what you would do to solve the problem of needing multiple pictures and pictures that clashed that don't work well next to each other? Maybe the color palettes or completely different? What have you is? You make you capture a little slide show by making an animated GIF so that the ad will swap out and you can determine in photo shots very, very easy. Using the animation panel for the timeline panel is it's renamed and see a six to specify how long each image stays on screen. So, for example, when the person first hits the site, the image A could be on screen for three seconds, and then it could flipped. Image be flipped image see flipped in the d. So that's how you could handle multiple images and images that look crappy. Next, each other in a Web ad making animated GIF.
Class Description
Graphic design is everywhere you look; some of it good, some of it bad, and some of it just plain ugly. In this 3-day online graphic design course, you learn the four secrets to great graphic design that will ensure your promotional materials always looks their very best. Each design secret will be revealed, defined and then put into practice on several projects including business cards, ads, and more. You also learn a lot about typography and color theory, both of which are essential for your design success. No matter which software you use--Photoshop, InDesign, Pages, or even Word--these design techniques will serve you well!
Reviews
… exactly what I needed for current and upcoming projects! Actually, it was much MORE than I thought I needed. Once it all sank in, I realized just how much I didn't know, but needed to know. The training is top-notch and very effective, and just to top that off with a cherry, Lesa Snider is the most engaging instructor with whom I've had the privilege to learn. I can't recommend this course, Graphic Design for Everyone enough. … talk about "clicking" with an instructor… A self-professed Southern geek/nerd with a sense of humor is a darned near perfect click between that instructor and this student. I love to learn anyway, but Lesa Snider's classes are a wonderful blend of fun that runs throughout the entire course of technically advanced concepts and application. Where do you find a course where you laugh as much as you learn (both massively)? … a Lesa Snider course. I've already put the course material to good use and look forward to using the class info and skills even more in future projects.
I've been a fan of CreativeLive for along time. I've attended many classes, but this is one of my most favorite sessions. I think Lesa is a great trainer and find I am learning a great deal. I liked it so much I actually purchased this course. I would watch any course she was part of. Great graphics design course and wonderful tips.
I enjoyed it very much. However, I hated that I could not pause or rewind,,,so I had no choice, had to purchase. :)Lesa is a terrific Instructor. She takes the hardship out of the learning process with her wonderful ever so friendly personality. She instead turns it into a joy and I enjoy very much her courses! Thank You Lesa!