Graphic Design for Everyone
Taking Control of Color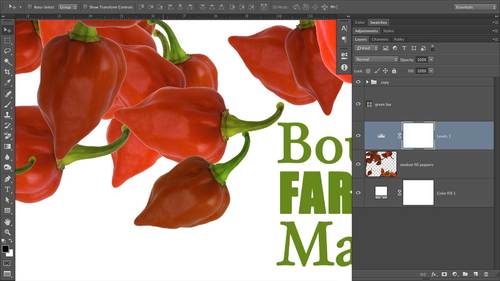 Graphic Design for Everyone
Taking Control of Color
Lesson Info
Taking Control of Color
color, like your imagery and your fonts and everything else that we've been talking about. Wilson Dimension a message so color can evoke an emotional response. And it's good Teoh understand that. So you know what colors to pick to send. What message we talked a little bit yesterday about how the inside of hospitals and doctors offices air always light blue and light green, cause that's very comforting and calming, and it doesn't get you revved up, say, like the walls of the studio here behind me have. It's a nice, deep saturated color, so there's a little bit of energy that is derived from that. So let's talk a little bit about color. For example, I've got a few color combinations here, along with the emotional response that they send, and we'll talk about where I got these examples from a little bit later. So in the upper left hand corner, we've got kind of a red orange or a peachy orange read that has a yellow in it basically, and this color palette evokes a feeling of being wild and...
passionate, an explosive. So think about what you want. The piece that you're designing, what message you wanted to send and use a color palette that supports that message. Okay, so the one on the right is colder. Okay, so when you're in the blue realm of colors, you get kind of a feeling of cold. Kind of like when it's real cloudy outside. You know, blue could be cold. Winter has a lot of blue and blues and greys, whereas if it's warm outside was that make you think of the sun and summer and all that kind of stuff? Show colors more towards the red end of the spectrum are warmer. Colors toward the blue and green end of the spectrum are cooler, so the one of the top right kind of makes you feel clean and cold, intelligent and alpine. And that lighter blue that's at the bottom right of that example is what most hospital walls are going to be painted in. As far in doctor's offices as, well, intelligent. You want to get that feeling clean and intelligence from the surroundings when you're at a place like that. So the example at the bottom left is a set of greens, so these colors together exude a feeling of our emotional response of simple and new and playful and healthy even. Okay, so if you're designing and add for a nutritionist, say you might go with the color palette based on these greens, for example, the examples at the bottom right, which are in the violet realm or purple, exude a feeling of elegance in complexity in smooth. So in one of our business card makeovers that we're going to reveal here pretty seen, I used a violet, and it goes, We're will to exit an elegant feeling from that card. So with just a little bit of inside into the emotional response that colors can convey, you can choose colors appropriately. Make sure that the color supports your message. Let's take a look at a few more. Okay. At the upper left, we've got a few tones of yellow. Here. You think of the sun. You feel joy and bliss, yellows a very happy color because the sun, it's also another psychological thing. The sun makes us happy. We may not understand why it makes us happy, but we need the sun to live. So we're inherently happy when it's sunny. If we had no son, we would not be happy. Maybe the opposite happy. The color palette at the top right evokes emotions of seriousness. Being quiet, introspective, you'll see a lot of the darker blue room in lawyers or attorney promotional materials. Anything that's serious and also a little bit conservative. Navy blues and reds tend to exude a bit of conservative feel to them. But but anything in the darker blue range also gives you a feeling of intelligence, you know, dependability, seriousness, that kind of thing. The palate at the bottom left is a little bit lighter in tone than the greens we looked at a moment ago. These have a little bit more blue in them. In this particular palette exudes feelings of restlessness but also maturity and awakening. So the way I've got these organized the first word applies to the larger color swatch, and the second word applies to the one at the top, right, and then the last word applies to the one at the bottom right, so are darker. Green gives you a feeling of restlessness, almost looks a little turquoise, and then the maturity comes from that slightly lighter tint of green at the top, right, and then awaken comes from the lightest of all three at the bottom right. You'll also see those light greens used in medical facilities as well. The one at the bottom right is fun one, cause it's nice, bright magenta or hot pink, and that can exude a feeling of power. And then the lighter pink at the top right can exude a feeling of action. Pink is kind of a based off of read, a little bit of a fiery color, so it has a little bit of that action feel to it. And then the one at the bottom right, which is a lighter pink, evokes a feeling of glamorous. And that ladder pink is about the same shade that Mary Kay cosmetic used for Brazilian years. So once you start understanding a little bit about the emotional message, that color sinned. When you start seeing colors used in ad campaigns and you know those pink Cadillacs driving around with that Mary Kay sticker on the back, then it begins to make sense. Teoh. That's why they use that color, and that's just fun knowledge, tohave. It's another level of understanding why things are the way they are. I think that's interesting how on earth depict colors so greatly said those colors mean those things. How do you pick them? Well, there's a great tool called a color wheel, and I've got a digital example here for you on screen. But I've also got one in the room that I'll show you here in just a moment. Basically, a color will let she no how all the colors are based off of each other. OK, so all of our colors are created from mixing painter mixing colors. So our primary colors the colors in which all other colors are comprised of are called primary and their red, blue and yellow. Casey. You see that at the bottom left, Get him. There is some special rules that let you know how which colors will work together in a fashion where you can put them together and they look like they mesh well. And those are called color schemes. So I've got to color schemes here to show you. Let's look at the bottom of the screen. In the center is ah, wheel that has secondary underneath it. Those are secondary color, so the primary colors can be mixed together. Tribute, the secondary colors and the secondary colors can be mixed together to create the tertiary colors. Okay, so that's kind of how they're all derived from each other. And if you know how to use this wheel situation, then you can easily determine how colors go together. So let me show you that, For example, if we start out with the color and we talked a little bit about this yesterday that you're always gonna have a color start out with. If you're given a project to design, you're either gonna have a photo that you need to use, which has colors in it. Or you're going to start with the logo that most likely has colored in it. Unless you're just designing everything from scratch. You don't have a photo that you know that you want to use in a project. But basically you're always going to start out with a color. So let's say we want to create the ad at the top lift, and we're just starting with the photo of the little boy. Well, if we pick up the light blue that sent his hat, we can create several different color schemes based off of that original color. So if we started out with kind of that lighter blue. If we choose to use Onley, other blues that air in that same wedge of the color wheel, we will be creating what's called a monochromatic color scheme, and I'll show you the real color real here in here in a minute. If we start out with the original color, which is still blue, and I've got the original color, I've got a little red rectangle around it, so you can see which when we started out with. So imagine in any program. Let's say it's Photoshopped. We started out with the eyedropper tool, and we sampled that light brewed from the little boy's hat weaken base color schemes off that so monochromatic is sticking within the same, uh, one set of colors in a single wedge. If we want to create an analogous scheme, then we would start with our original color. Look at that wedge and choose either one or two wedges next to it, and that would create a color scheme that's analogous, and all the colors are going to go together, and I'm showing you what they look like. Should you choose to use these games in the designs that you see above them. Okay, so those air to sculpt color schemes, let me show you two more for four color schemes. Altogether, there's that magic number for cause. You can only process 3 to 4 pieces of information if we look at the wedge that our original color that we're starting out with, which is that light blue? If we look to the wedge directly opposite it on the color wheel, we will be creating a complementary color scheme. So there's a very real and easy to follow formula to all this, and you can see what the complementary color scheme looks like. If we were to take our original color and the wedge that that's in, move across the color will to the opposite wish. But don't use it, but use the two wedges on either side of it. We will be creating a split, complimentary color scheme, and you can see what that looks like. FB UPPER Right now there are turtles and gobs more of color schemes out there. It just goes on and on. On on. On. These, in my humble opinion, are the four most useful. So that's why I have chosen Teoh toe share those with you guys. So let's take a look at the actual color wheel and see how these things work. I've got to here to show you, but the 1st we get it turned the right way. Is this guy right here? And you can purchase these on Amazon and I think the next Yeah, the next slide has Are you Earl for that? So you can purchase these guys on Amazon and they will set you back about nine bucks. This one right here was $9 it's a fabulously useful tool. But let's take a look at how it works. Let's say that you start out with an original color. Let's say, are light blue that we were looking at just a moment ago. This is a spinning situation. Okay, so it spins around, So all we need to do is take a look in the center, the center of the wheel, and it has some arrows on it that shows you a few color scheme. So you 0.1 arrow at your original color. Okay, so let's just do that. Now. I'm gonna spin the wheel so that the big, bold arrow that's running through this is pointed at a blue, which is our original color, say while that big, bold arrows pointed our original color. All you have to do is follow the other end of that big, bold arrow, which will now be pointing to the oranges. So that's your complimentary color scheme right there. So all you have to do is find your base color that you're going to start out with on the color wheel and follow the arrows to the other wedges, determining well, depending upon which color scheme you want to go with, whether it's monochromatic, so different shades of the same color or if it's complimentary, So then they should be using colors that are opposite each other on the color will or analogous were split complementary. Okay, so if I started out with Blue and I know that I want to do a complementary color scheme which always, always, always works well together, it's beautiful. We'll go back to our slide here. We can see it in action at the top left. It always looks beautiful together. You ever see blue and orange together? There's a reason there opposite each other on the color wheel. They always go well together. They complement each other, and that's illustrated right here on the color wheel. So I've got mine original color, and I just follow the arrow down to the other wedge. Okay, so it's very, very simple to use a color wheel to choose colors that always go together. Otherwise, you have to memorize this stuff, and once you start working with color and adding color in your designs, you will memorize the complementary colors pretty quickly. Like yellow is complementary to purple. Red is complementary to green blues, complementary toe orange. And how do I know that? Well, I went to design school for one, but more importantly, I know how to read a color wheel, and it's just very, very simple. So the arrows in the center you can see them here on on the screen, shot on the right, a little bit better than the one on left. See how there's a couple of different triangles with the arrows pointing and in different ways. So you just 0.1 of the errors that the color that you're starting with and what color you starting with? Well, if you're dealing with the photo snatch a color from the photo, and then you can base your whole color scheme off of that. Or if you're starting out with the logo, then you can start with that color and based your whole color palette or scheme off of that. If it's you're designing your own logo and you don't have any promotional materials, so you don't have any colors to start with. Look at one of your prize winning photos. And if you don't even want to do that, if you just have a favorite color, you could basis came off of that or you could go back. Teoh the emotional message that you want to send, you know, what kind of client are you trying to attract? Do you want to attract joyful, happy, blissful people? Well, then you might choose shade of yellow or tint of yellow, rather to space your whole color scheme off of that. Okay, there are other ways to do that. There are a bunch of different websites that you can go to online that will help you create color schemes, and when we don't back in photo shop here in a minute, we're gonna take a look at the cooler panel that's built into all of the Adobe creative suite APS. It's spelled K u L E R Cooler, and it was added to photo shop kind of as a little apple it or an extension, rather because it requires the Internet function. And what it does is, it goes out to this online community of people who are always developing color schemes. You can download some amazing color swatches that you can use right there in photo shop, and it's just easy. It also functions as a color wheel. So if you choose a base color, let's say we want to create a design based on this hot pink we've got down here for power. New actions so we could start with that color as our base color and then from a little poppet menu, you can choose which color scheme you want, and it will tell you what colors to use in your project. So there are a bunch of different ways that we're gonna use to choose colors. I like having this color wheel around, to be quite honest. Now let's go back to that slide because it's just so simple. Teoh, choose which colors work together, all you have to do if you're starting out with a photo, look at what color is predominantly made of. Okay, we're going to see that inaction on some of the business cards that we've done here, some of the ads that we'll get to later in the day. But whatever dominant color is coming from that photo or the part of the photo that you feel is most important. So if you've shot a model with the hot pink scarf, you know, and you want to kind of base it off. That hot pink scarf at hot pink scarf would be the base color of your color scheme. So you would simply grab the color wheel and position the big, bold arrow that's running down the middle of the center of this wheel to the Reds because that's where pink is and hot pink. So once she position that arrow at your base color, then you just follow the bold arrow down to the other side of the color wheel to get other colors for your scheme. Or like we looked at earlier, I'll go back to that slide. You could stick within the same color, which to create a monochromatic color scheme. That's one of the easiest color schemes to do. And if you're designing a typographic Logan, best the simplest route to go. If you'll remember. When we looked at the digital camera conference logo, it was a monochromatic color scheme. It was different glues. Okay, Technically, a pure color is not mixed with anything else, so we can say blue is a pure color. When we begin to mix it with a little quiet, it gets lighter, right, so we get light blues and more white, we add. The blue gets lighter, lighter, lighter. You can see that happening on the color wheel here. Okay, so as that the colors on the wedge move in toward the center of the circle. They get lighter. Well, that's that color being mixed with white. Where the killer gets darker. Is that color being mixed with black? So in the design room, pure color is called a hue. If it's mixed with white, it becomes a tent of that color. If it's mixed with black, it becomes a shade of that color. So that's my Sometimes you'll hear me vastly between saying a attentive blue and a shaded blue bestest, a fancy shmancy weigh heavy, actual way of saying that color, plus a little black or plus a little white so white makes it lighter. Black makes it darker. So if you don't want to remember anything else about color, remember that a monochromatic scheme will always work. It looks beautiful, doesn't it? Look, I mean, look at this example, The Lord of the 90 Slope. I had to have done these these little fake ads when I was fresh off of watching Lord of the Rings, because that's exactly the type face and everything that they used in Lord of the Rings, but anyway, but a monochromatic scheme always always looks good. And again, I just started by snatching a color from the image that was visually pleasing to me near my focal point. So the light blue in the little boy's hats near the face so I can base my scheme off of that base color. And once you've got a base color, look at it on a color wheel. See, you can either stick within the same wedge for monochromatic or analogous, as is shown here on the right hand side of the screen. for analogous. You would just take the wedge on either side or two edges on either side, but not more than that, because you're going to start changing colors quite a bit and they won't go well together. But for analogous to one or two wedges on either side of the wedge that contains your original base color and they just look beautifully together. So but they all exude a little bit of a different feel. Doesn't the ad at the top right? Feel a little bit more sterile, a little bit more clean? That's that light green. That's what's causing that. So now if we look at the other examples in complementary, I go for complementary more times than not just it resonates with me so monochromatic, complementary. If you don't remember any other color scheme, you can always be assured that those two will look really great together. So complimentary are opposites. Okay, so we start with the blue. We find that on the color wheel, and then we reposition our arrows here so we just spin it around. I'll show the studio audience here how it spins around, and you guys feel free to come play with this during a break. So we spin it around, and now our big black arrow running through the center of the color wheel is pointing to the blues. Just follow it down to the other side of the color wheel, and that's its opposite. And that is the orange wedge. So anything in that wedge is gonna look good together. Now, what I do is I try to stick with a similar saturation values for colors when I'm exiting the base color, which, if you will. So if I'm gonna go for a complimentary look, if you look at the screen and you see where I've got my red rectangle, OK, so that's our base color. If I want the saturation values or the richness of the color to be similar, then I'm gonna look at where in the wedge that color falls. Okay, so it's the middle piece of that wedge. And then when I choose the other wedge that I'm gonna use, I will choose that middle piece in that wedge. And that way you just kind of match saturation values to the colors look like they go together a little bit more, So we've got kind of a medium blue going on here is our base color. If you used a super light yellow, it might not look as good. It was still look good, but it might not look as good if it were being used in a large area like our orange is being used here. So I kind of stuck with the same saturation value. So that's another little little tit for you. So look at where within the wedge of the color wheel, your base color falls, and obviously this color will only has four different tense, if you will, of a particular Hugh or particular color. So it's not going to illustrate every saturation value of of a color cause the color will be monstrous. You'd have to turn the wheel, can even imagine so you can just kind of guess you can get close, and it's just a really easy way to choose colors. So over here on the right, we've got the split complimentary. I like that one the least, but the color still go together like that, as still looks good. But then you got to think about what message that you're sending one of the prizes that were going to give away. Here is a set of graphic design tools by company called Galaxy Gauge, and that's where all those emotional responses come from. You get a card that comes with this kid, and we'll show it here after our next break. You get a card that's got the most popular colors in use today, along with the emotional responses they provoke right there. So that's how you do this stuff, folks. You don't have to memorize all this stuff all you need to memorize. It's where to go to get these help or tools. For example, the color wheels. Now I like the big one, and it's the one that's on the left of this screen shot. Here it is $9 I've made a a small U R L for you. If you just want a pop on to Amazon and buy, it came. That is lisa dot I n slash color wheel one. I've got a second color wheel here to show you, and it works on exactly the same premise. You find a base color and you spin it around until that big arrow in the middle is pointing at the base color and then you just follow the other arrows to the other color wedges, depending upon what scheme you want to use. Monochromatic X complementary, split, complementary, etcetera, etcetera. This particular wheel is interesting because it's got holes in it. This let you place the photo, the fabric, the printed piece, the what have you the pillow that I want to figure out the pillow that I want to base my wall color around. You can position this color wheel on top of that item, that physical item, and you can see through the holes if the color is gonna look good. So that would also help you determine what kind of color scheme you want to use. Let's say, for example, if I'm trying to find a color that's going to go well with the cover of this book, then I can put if I've got a couple that will work. You know, if I don't know if I want to stick with the monochromatic scheme or a complementary scheme or what have you. I can simply position this wheel on top of it, and I can see the original color through the holes in the color wheel and then that may lead me to a decision. You know which one would look better than the other? Or which one resonates with me a little bit better than the other. Ah, lot of embroidering folks and folks that create clothes and interior designers. Seamstresses They like. This color will a lot because they can just put it over a fabric and see immediately between a couple of different choices. Which one is gonna look better to them? So this is another great option. This one is $8. It's a lot smaller than the other one, but again, it's got the little spinny part in the center that you can spin around and point to your base color. Okay, so it spends around and the little triangles let you know which color scheme your picking, if that matters. So it's a really neat resource. So that was $8 you can get that one from Amazon as well. And you can go to the u R l lisa dot in slash color wheel, too, to find that woman. Any questions on color wheels? Yes, Bill. First question is, do all color wheels have 12 segments. I started to have more, I believe. Okay, um and then now you didn't do it on your example. But when you're talking about the analogous colors or the split complementary where there's three colors total If you if you pick one of the say split complementary. Is it better if you confined elements to put its other Colorado in order to balance the whole thing? Or it sort of doesn't matter. I'm not real sure. You kind of have to decide that on a on a piece by piece basis. I mean, you could There's no hard and fast rule of how many colors from any given wedge that you should use, You know, for example, if I started out with that original blue, then I should use, you know, three different yellows or three different oranges to go with. It just kind of depends on how many colors you want to put in your piece. But if you stick with any colors that air in the wedge that is gonna be complementary or it's gonna work well with your base color, it really doesn't matter how many you use because they're all gonna blend well together. Like I could use one blue and I could use three of those yellows and four of those oranges. You know, tens of those original colors and the piece was still really good, and it wouldn't it wouldn't scream out at you. Oh, my God. She's used 15 different colors in this piece because they all go together. So start with your base color. Think about what kind of message you want to send by these very inexpensive tools to help you choose this stuff and that can help you narrow down your your color choices. Yes, Bob. Okay, this is the scientist in me coming out. So when you go into photo shop, create your fault, pick a color, it's going to show you the RGB values. So it seems to me that you could calculate then what Complimentary cup colors are going to be based on those RGB values. Absolutely so and exactly a formula. And you can just plug it in. For those of us that might be a little bit color challenged. Absolutely. We're gonna look at that when we pop over into Photoshopped. So what Bob is saying is that you can mathematically calculate a complementary color with math. Okay, so you could take a calculator and their 256 possible colors and Photoshopped. All right, So if you know that there's 256 colors and one is opposite each other in the color wheel, all you have to do is start out with the value of one color. Let's say it's it's easier for me to show you, but anyway, you can use math to calculate it. Okay, so just knowing that there's 256 colors, you can take the color value of the hue that you're starting out with and subtract it from to get your office it so you can absolutely do. That's just another way to do it, so we'll take a look at that here in a minute. Here is the cooler panel that I was telling you about, and this exists in all of the Adobe Creative Suite applications, and you can access it by trying up to the window menu, choosing the extensions sub menu and the reason it is calling an extension. Because for this panel toe work, you need to have an Internet connection. So any of Photoshopped any of the creative suite. APS panels that require an Internet connection are found in the extensions sub mini of the window menu anyway. So choose window extensions cooler and this is what you're going to see. And it's basically a color wheel, so there's several different tabs at the top. You can see in about tab a browse tab in a create tab, so the browse tab is the one that connects to the Internet. So it shows you all these wonderful color palettes that people in the cooler community have created and are distributing for free. And if you want one of these fame's all You Do is control. Click it or right, click it on a PC and you get the little pop up menu that you see here and you say, Add to my swatches panel. So then, when you're designing the piece, you've got those little color ships in your swatches panel so you could describe the eyedropper and click on the swatches to pick up that color. So that's how you can let the cooler community do a lot of color scheme work for you. Now, if you know the based color that you want to start out with. Then you can click the create tab at the top of that cooler panel, and that gives you a color wheel but without all the wedges. Okay, see how many tents air in that color wheel, so you've only got a few on each wedge on a physical color wheel, but a digital color wheel. You've got the whole gamut of colors, so you start out with a base color. Let's say it's kind of a purple purple e magenta here, so you click on that little round color area where you want your base color to start. And then, from the pop up menu directly above that circle, you choose what kind of scheme you want in the cooler panel. It's called Rule. So what color rule theory you want to go with. So from that pop up menu, you can choose if you want complementary, split, complementary, analogous, monochromatic, etcetera, etcetera, etcetera and the little legs from your original color. See how on this screenshot there's a white circle around the base color, and then the line goes straight across the color wheel. Well, that's a complementary color, so the little circles on that wheel will change depending upon which rule you choose from that poppet menu. So that's just another way for you to pick a color scheme, and that's without having to purchase one of these color wheels. But I really do like thes physical color wheels for, ah, lot of different reasons when I just like playing with them makes me feel like I'm doing some, you know, everything so digital. Now it's nice to actually hold something in your hands. Did you know? Did you know that human beings assigned more value to a thing, if you can hold it physically? That's why tomorrow I'm gonna try my best to convince you guys into making actual portfolios printed portfolios because your client will assign more value to your photography or whatever it is in here. If you're a designer and you're trying to get more logo design business, you can make an exact same kind of book. Drop those by a potential client. Who are they gonna pick for the job? Somebody that sent them a u R L. To a website gallery. Maybe that has an overwhelming number of options. They're going to give the job to the person who took the time to drop by the physical book simply because at this stage in this technology, this year, we assign more value to something we can hold in our hands, then something that's purely digital. Now, if you're in the client meeting, an IPad does count as something as you can hold in your hands. So if you don't have to drop off a portfolio for a client to review and then, you know, maybe get it back or maybe not get it back. You're not going to give them your IPad. Nobody in here is going to give them your IPad, right? So you want to have a boat that you can give them A. Let them keep these things or 50 bucks. And I've also got an option that I'm going to show you tomorrow that you can create your own books for 10 bucks plus paper and eight you so holding something in your hand. We assign more, more value, too. So that's part of the reason. Subconsciously, I like these physical color wheels, but they also let me I can hold this wheel up to the screen to see what my base color really might be. So What overall tone does that photo have? If that's what I'm starting out with, I could just hold this up and say, Oh, what's in that which and then follow my arrows across to get a complementary scheme if I want to do that and then I've got my color palette right there so you may prefer to work with the the digital version so cooler there. But I like the physical version. There's also a bunch of websites you can go to that you can enter a beginning, color based color, and it'll calculate other colors for you so you can know exactly what Teoh dial in. There's also books that you can purchase. This one is called the Color Index Book, and it is chock full of different colors, their emotional meanings, the color values so you can dial in runnin pallets that work well together. So there's little in gobs of resource is for this kind of thing. But I'm old school, and I think the color will is really useful. Now. Colors can be trendy. Popular colors change one of the best places to stay up today on trendy colors for the U. S. For America these trendy colors will be different in Europe because colors in different countries mean different things and evoke different emotional responses. So if you're designing for something that's gonna be used in America, one of the best places you can go to find trendy colors. It's comedy central dot com kids. You know what? They're always changing their color schemes. You can also watch if you watch any of their shows, pay attention to the ads that come on in between the shows turn. The colors are all over the place. For a while last summer, it seemed like every advertisement for another show, Comedy Central's own advertisements, Not somebody else's advertisement comedy Central branded stuff. Their color palette was, ah, lot of bright yellows with science, so Sigh in is, ah, kind of a light blue sky blue, if you will. So they're using kind of a medium grey with a lot of light ish yellows and a lot of science popular at the moment. Right? Right now, if you go to Comedy Central on the TV and you watch their ads, you're going to see a lot of charcoal grays with kind of ah, rusty orange accent and a lot of reds and greens together. So colors, you know, come in season and go out of season. So a great place to go toe watch for what's hot and trendy and therefore make your designs look hot and trendy is comedy central dot com. Comedy Central is also a great place to G O and watch on TV there as for trending funds, so right now and since about last spring. So for about a year now, Comedy Central has been using a serif for their headline font. So that's the white font that you can see underneath Jon Stewart's picture that I had to blur. And then we're not affiliated with Comedy Central in any way. We're just using this for illustrative purposes, so that serif look that's italicized is trending right now. So why not steal that in use in your designs? You'll look very current and up to date every time. Lee. So they're repairing a white serif metallic style with a I'd say, a semi bold sans serif underneath. That's charcoal gray, so trendy. Now you can watch TV with a purpose. Isn't that nice? All right, So before we get into business cards air there Any questions from the Internet about color wheels or more questions from the studio? I'm not the most 20 person, but I do know that what was fashionable one summer is not fashionable the next summer, so do colors go with the season. So if I'm using Hominy Central to figure out my popular color is to be trending on timely, How long do I wait to check it and change it again just when they change it? Or what do I do? Lisa. Well, seasonally is good, so at least once a season, so check it early in the If you don't watch Comedy Central and I watch Comedy Central all the time. Well, I should say our TiVo watches Comedy Central and captures what we want to wash. And then we watch the TiVo, so we have some favorite shows we watched honest through our Stephen Carberry or South Part. So Comedy Central, the ads air in our face all the time, so I'm seeing the colors change as they do it. I haven't really noticed they change on a seasonal basis, but if you don't watch, that seasonally is a great kind of rule with um the view is scheduled to go check the website in to see what colors air they're using because they changes. It's amazing this palette that they've got on their website right now is a little more muted. Had you looked at this website a year ago, the colors would have been a bit brighter than that. So it's interesting toe wash change. I can't believe that this kind of mustardy yellow is a trendy Keller right now. I mean, it looks gross to me, but, hey, these guys know that that's a great just pay attention to what you're watching, what you're seeing. If it's a popular show, look at the color palette that they're using. Look at the TV stations as what follows. Were they using them? You're gonna see this stuff all over the place now that you know where to look for it. Were there any questions from the Internet on absolutely those things? So we had a question from white and simple. Who said doesn't matter which shades of complementary color you use, and I know you touched on this. Sam Cox also wanted to know when picking colors should use similar saturation values for each organ. Some be more saturated than others. Absolutely, they can. Some can be more saturated than others. In my own practices. I tend to try to match saturation first. And then if I need to, let's say reverse some type so I'm gonna put some light colored type on a dark background. Then I'll go into the lighter tents of that same wedge or saying Hugh. So if I'm gonna use the color in a large area and the photo is predominantly, let's say Royal Blue. If I've got a big area of color, I'm gonna add, I'll probably try to go for a similar saturation value of orange to see if it will work. And then for accent colors. Then you can move toe lighter values of that same wedge of that same Hugh. This is kind of like a starting point, but the great thing about known this about picking colors in the same wedge or a wedge opposite each other on the color wheel is you're always assured that they're gonna look good together, so it's not gonna look bad, and that's very comforting because there's so many possibilities when it comes to color. But you really do need to kind of be congressman of the emotional message that it's sending. And when we come back from the next break, we're gonna look at those tools. It's a $ kit, and Lucky Winner's gonna win one. But it's a big old card that you just unfold, and it's got the most popular colors. How many colors air on there. But there's quite a few in all the different emotional responses, so you could either start with the emotional response that you want to convey. Start with the color that's in the artwork that you're gonna use, and they kind of go from there or do a trendy color. I think that color theory is really interesting and awesome. So Net, ingenuity in Austin says, is monochromatic. Is a monochromatic color scheme less expensive to print because it's all of its saturation of one color on and then sub question there, wondering what the what's on the back of the color wheels? Do you get any extra? You know, cool tips on the back of it. They just wanted to see it on the one that has the holes through it, which is really great for anybody like I was saying he was a seamstress or interior designer where you need to actually check it on a physical item, this one on the back of it. It has how to use it, so it's got some instructions on it, so that was not really useful. But this one, the bigger one, has a guide to mixing colors on the back of it, and that could be kind of useful. If, what say you're a painter or you're doing digital painting and photo shop, then you can use the back side of this particular wheel to figure out what colors mixed with what to get the color that you want. You know, yellow plus blue equals green and all that kind of good stuff, So it's got kind of a mixing guide on the back of it, um unique from Poland. Asked what about colorless business cards and other materials, like letter pressed? Only. What kind of message does that? Kobe. That's a great question. Letter press. So that means if you were to feel the card physically, the letters were pressed into its you would feel that indentation. It's it kind of harkens back to old school. Okay, so used. Used to be a lot of things were letter press not so many things or letter press anymore because it's very expensive. If you want to send a very elegant, very classy, very affluent, very impressive message with your cards than letter press, it can be quite amazing. The colors tend to be a little bit lighter. I've noticed the card texture comes into play a whole lot, so if you're a real tactile person and you don't mind spending about three times as much, if not more than that on some of your promotional materials and then letter press is a really beautiful option. I sent letter press this Christmas cards year before last from Apple, and they were just gorgeous. But the door and things were three bucks apiece can imagine three bucks apiece for Christmas card. So all five people that I sent them to really like them. But there are a lot more expensive, so kind of going back to the trendy color trends conversation we're having sues. News from Chicago is saying, How do you design so that your colors don't get outdated very quickly? Should you just avoid using trendy colors altogether or is it fun to play with it? And just if you like it, go for it. That's a really great question, but it is fun to play between the colors and no colors. Air exciting individual people, so changing it up and kind of being trendy can be fulfilling. But if you don't wanna have to worry about that, this color wheel will never change. These wedges, the way the whole color will is based is static. So if you pick a color scheme such as complementary or you go with a split, complementary or analogous or anything like that or monochromatic, they're never going to go out of style because those colors just go together, period. So you don't have to worry about that. But if you want to inject a little, you know, trending this into your pieces, which can also help get as onto your piece, which means they'll read your copy. Then you might want to go a little a little trendy or if you're looking to mix things up, if you are designing something that's kind of edgy, you know you might want to go with a trendy your palate. If you want, it gets attention may not be good attention, but it'll definitely get attention
Class Description
Graphic design is everywhere you look; some of it good, some of it bad, and some of it just plain ugly. In this 3-day online graphic design course, you learn the four secrets to great graphic design that will ensure your promotional materials always looks their very best. Each design secret will be revealed, defined and then put into practice on several projects including business cards, ads, and more. You also learn a lot about typography and color theory, both of which are essential for your design success. No matter which software you use--Photoshop, InDesign, Pages, or even Word--these design techniques will serve you well!
Reviews
… exactly what I needed for current and upcoming projects! Actually, it was much MORE than I thought I needed. Once it all sank in, I realized just how much I didn't know, but needed to know. The training is top-notch and very effective, and just to top that off with a cherry, Lesa Snider is the most engaging instructor with whom I've had the privilege to learn. I can't recommend this course, Graphic Design for Everyone enough. … talk about "clicking" with an instructor… A self-professed Southern geek/nerd with a sense of humor is a darned near perfect click between that instructor and this student. I love to learn anyway, but Lesa Snider's classes are a wonderful blend of fun that runs throughout the entire course of technically advanced concepts and application. Where do you find a course where you laugh as much as you learn (both massively)? … a Lesa Snider course. I've already put the course material to good use and look forward to using the class info and skills even more in future projects.
I've been a fan of CreativeLive for along time. I've attended many classes, but this is one of my most favorite sessions. I think Lesa is a great trainer and find I am learning a great deal. I liked it so much I actually purchased this course. I would watch any course she was part of. Great graphics design course and wonderful tips.
I enjoyed it very much. However, I hated that I could not pause or rewind,,,so I had no choice, had to purchase. :)Lesa is a terrific Instructor. She takes the hardship out of the learning process with her wonderful ever so friendly personality. She instead turns it into a joy and I enjoy very much her courses! Thank You Lesa!