Graphic Design for Everyone
Typographic Offenses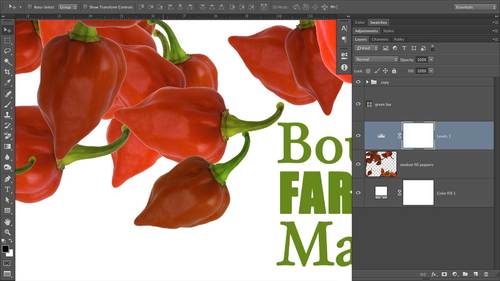 Graphic Design for Everyone
Typographic Offenses
Lesson Info
Typographic Offenses
big money, big typographic offenses, using too many styles using built in styles. It also built in styles. And I'm talking about here different from the font styles we were talking about. OK, but if you were to use in one single ad or layout, if you used bolding and condensed and extended and black and symbol the metallic and regular in light, that would be an over usage of styles. Okay, and that would look pretty garish. So the type on the left is actually artistic. The specialty in the That's an open type font. We talked about that earlier, so it's got alternate characters built in. So that's an extra swash ET. Do you see the external curl on the left side of it? So that's not a normal T notice how the shape of that t the bottom, it's descend. Er, no, I don't know what that's talking about. So it's descend er perfectly matches the curvature in the A of art. Okay, And then, since we've got decorative going on, we've paired it with something very playing at the bottom of time. That at ...
least my opinion is artistic versus the absolute garishness of the text on the right, which has had a slew of Photoshopped style. So layer styles or layer of fix added to it to the point where it just looks awful and incredibly juvenile. I cannot tell you how many student projects I got turned in to me when I was a professor that looked exactly like that, and I nearly passed out on like, Oh, nothing says, I just bought photo shop. More been takes like that. I mean, you're really in drop. Shadows drop shadows on text all the time. Yes, sometimes that can enhance text and can keep it readable. If the text appears, say, on top of a photo, you add a little drop. Shadows settle shadow to shadow, too, and it it finishes off the edges. Just enough for that text kind of remains readable, But these big, fluffy shadows a mile apart from the text also screams. Just got Photoshopped. Don't know what I'm doing, you know much like this. So that's one of the biggest typographic offenses is usage of too many artistic embellishments or too many styles of the farm. In one piece, it's just way too busy. Another big offense is vertical time just don't do it. Just don't do it. If a client tries to make you do vertical type, tell them they should find another designer. I'm not kidding. This stuff is awful. These air Two examples from Boulder. I was just walking around, taking pictures of all the awful typography. There's so much of it. So the text on the left is very difficult to read. Gallery. Not only does that sign not really tell you anything about where you gonna find in that gallery and what gallery is it if I have to send somebody back there but gallery, am I gonna tell him to visit? Look for the really ugly vertical type. That's the gallery. So it doesn't do anything. It's hard to read. The sign on the right is just atrocious. Posh normally doesn't not tell us really anything about what goes on in that place. Did anybody guess what kind of business that IHS What what on earth is that? Slime is a furniture, but paintball? That's what I would think, Teoh. It's actually a painting studio. It's one of those classes where chicks can go in and, like, heard up around her two girlfriends and you all go in. Any all gets in front of a canvases. Can via guess cancer and they load you up on wine. Any pain. Why not have a wine glass or something in the logo? You know, if there's a 1,000,000 of the ways that you could convey what the heck the company's about and not use, this is angular vertical text that's even worse than plain old vertical text. So vertical Texas bad. Just don't do it. Just don't do it. You know. Bad, bad, bad. Here's another big offense. This is an ad from one of the local Bolder magazine, so it tells you all about events and new shops and new restaurants and all that kind of good stuff. I nearly passed out when I saw this ad. There are so many things wrong with this ad. First of all, it's a completely plain serif font for the headline and the tagline, and we've got quotes, air quotes, which makes me think sarcasm. And so that's a whole other thing. But for a headline, there's so many other choices, you know, a large display find a decorative fun or a large San serif font would have been much better than a serif font in the situation. OK, we've got a senator Lyman and top. We've got no alignment down there with the rest of the text block is, as you can see, it's not left the line to the right edge of the photo. It could be easily, but for some reason it's not. So you've got no alignment and then we've got small point size of text that's been stroked, so it's having outline added to it. So we've got black text. Why are we using block tax? People were paying for four color here, so we've got black text stroked. And why in the stroke, it's those so fit that the the letter forms of the characters themselves are being obliterated, saying that stuffs impossible to read. Then we've got some set in all caps and some set in lower case. It's like there's no consistency at all in this, and it would be so easy. Just this stuff you have learned today, Teoh, you know, bring this ad into much more professional Look so stroked ticks. Okay, is bad, bad, bad. In a situation like this, where it's small, you can get away with stroke text. If the Texas bigs like a headline and when I stroke text, I like Teoh lower the opacity of it, so it's not as noticeable. It's a bit more subtle. Okay, Stroke Tex is actually a handy design trick. If you're pushing a photo through text, we're gonna do some of that as well. Because if you push a photo through text, then the text coming goes away. It's just the photo that air forming the letter shapes or the characters Well, if a part of the photo is similar in color to the background of your piece, it can make the letter for him feel like it's open in like the guts of the letter is flowing out onto the page. It's weird. It's a really weird visual trick, but it happens so often times when I put photo through text, I will add a stroke to kind of finish off, if you will, the edges of the letter so that they remain, you know, an actual letter. So but I always make it real, settling thin. This is terrible, so don't do that. The next one is text trap. So we talked briefly about this earlier today in the now shout not attempt to wrap text around objects, it doesn't work out. So in this particular example, this is not a fake anything. This is, unfortunately, quite riel packaging design. And because of the way the designer wrapped the text around the cookie images, what does your eye see? Okay, so your eye, knowing how I flow, happens. We talked about that a lot today because there's a graphic there that kind of forms an edge on the left side. Here. When we start trying to read around that cookie, look what jumps out of this so those squares, or what I put in there to highlight the area I want you to look at since I can physically go over and pointed the screen. So what do you see? Never the highest ingredients. Holy smokes. Batman This'll is outrageous. And then on the right side, it's even worse our Master Baker scripts. When it comes to quality, I am certain that this is not with the designer intended, and I'm positive it's not the client intended. This was big retail packaging all over the place in all grocery stores, and that's just the first thing. When you start reading the back, you just can't believe it. That's because the text trap, So don't do it. Just don't do it. The next slide that we're gonna look at is a problem in justification. So justify text. We talked about that a little bit this morning, so I've got a red circle here where I want you to look. This is a real ad and for the most part, it's nicely done. Okay, I might have left off one of the images. That image in the middle doesn't really bring a whole lot to the ad. Maybe the music director could be a little bit larger. I could change this in infinite ways, but nevertheless, you know, our I entered at the top left moves writing them down. That part of it's really great. We've got a nice anchoring color bar at the bottom with reverse to text reverses. Just normally, black tips has been reversed toe white. So if you hear that, that's what it means. But for some reason, there's this weird, justified text block at the top left. First of all, our I has already left that vicinity of the ad. We've already moved on. We're not up in that left hand corner anymore. So putting that their forces are either jump back up, they're or go down that left side, which is clunky for us anyway. But even worse than the placement of that text block is this justification. So that justification is forcing however many letters air on that sentence. In one sentence is the text that comes before an actual returns. You have to press the return key on your keyboard like a carriage or turn on a typewriter. So everything that's on each one of those sentences will be expanded so that the left margin is perfectly flush and aligned with each line of text as well as the right margin. It's a horrible thing to do it on. Lee works if the words have enough letters that this funky spacing thing doesn't happen, Okay, but it's weird. So had they changed the copy to use different words that had more letters, then the only bad thing about this block attacks will be its position on the layout. The justification wouldn't have been that bad case in point. The justification works on this example because, no, there's not a whole lot of really weird spacing being created here. Also the designer, which wasn't me. This I reproduced a design from a magnet company. Okay, magnificent magnets. I think you'll see these things all over the place. But it's one of the rare instances where Justification works, and it only works because, like I said, the letters are There's more letters in the word so those weird spaces don't happen, and the designer has increased the point size of Strange and Dream brought him up in point side. It's just a little bit so it fills out that area a little bit more, so there's not so much space in between. So the take away from this is don't just fire ticks. If a client tries to talk you into newspapers are notorious for this magazines. Teoh. Try to talk him out of it. ST. No, it's an antiquated formatting. Okay, it's We've moved past that it is much easier to read if you let the right side of your text be ragged. You can see that in this newsletter right here. The right side is uneven, but it's not so uneven that it becomes visually distracting. Okay, so you can control that. So it's hyphenation is okay to occur in a situation like that, as long as it doesn't break up a word and change the meaning. So a couple of really good examples of that is you can think of a sentence man jailed for manslaughter. Well, if the word manslaughter high phonies then is your reading, it looked like man's dash laughter man jailed for man's laughter so it hyphenation can split the word and change the meaning. Another example of that is when I made up So my I love riding motorcycles. I love racing motorcycles actually did a couple of track day scared the Tar enemy. But in some future life I plan to come back as a MotoGP champion. Hopefully Italian be really great. But anyway, my favorite motorcycle riders, Valentino Rossi, he's from Julia. Alina actually did travel to Tivoli, Italy, to join his fan club. Oh, yeah, but anyway, so you could make a sentence. Valentino Rossi is a Moto GP legend and he is eight time world champion, I believe. But if legend got hyphenated, then it would be Valentino. Rossi is in Moto GP leg end because of the hyphenation So in staying away from justified text like this, you're going to get a ragged edge on that right hand side of your text. Most likely, just make sure that you don't have any changed meanings due to bad hyphenation. So just watch out for that another huge typographic offense. And unfortunately, this was a really life poster plastered all over Pearl Street downtown Boulder, Colorado. And it is so bad for so many reasons. This is actually, and I think in the video, yeah, setting everything in all caps Now there is a myth going on that all caps are more difficult to read than upper lower case is absolutely false. There are lots of research studies that show that all caps air no more difficult to read. Then lower case. We read letters by pattern recognition. OK, mainly, we can recognize patterns of the letters. All caps takes us longer to read simply because we're not used to seeing it. It's not that it's more difficult to read it. Just we read it more slowly because we don't encounter it that often were not as used to reading it, but what is bad about using all caps for everything is. It implies screaming. It really does. I had a buddy in the creative round and hey, every email that he sent was in all caps and I just couldn't believe it. And so I would have an emotional response completely. You know, subconscious to me every time I will pop up in his email. I even physically reacted to it, you know, it's sit back a little bit. What is he losing his knife? Or but so it just implies screening. And that may change, you know, as as, you know, typography evolves and all that kind of stuff. But right now it doesn't in PLASCHKE me, it can be a useful design trick, and we're gonna put some all caps into into play tomorrow when we start playing with logos and things. So if you want to do all caps, reserve it for relatively short lines of text or space it out. If you put a lot of space between those letters, then the wide nous of the word with its spacing if it's equal spacing becomes a design element, OK? Different from justification. So this and bad, I bet that would get all caps who even knows where to look in that ad. There's no alignment or maybe centered on part of it and right on part of it in the Brazilian different images. And it's just garish in every single way, lots of over usage of styles going on here. We've got looks like an outer glow used in some places with a bevel in and boss used as well. So somebody has this gone crazy. They've gotten photo shop, and they have just had a style party in this pretty bad. So don't set everything in all caps and imply screaming, but it really is a more difficult read. Another big typographic offense. And this the kids in my design class. I got this all the time. Not only did I get a bunch of stuff that looked just like that poster everything in all caps, but I would also get underlining, used as emphasis. You cannot do that anymore before the World Wide Web. Yes, you could get away with underlining for emphasis. You cannot do it anymore because it makes people think it's a hyperlink, and it confuses them. And again, if somebody is confused when they're reading your copy, that feeling is transferred to the thing. So do not use underlining ever unless it's on the Web. And it is ah, hyperlink. Use bold or italic styles instead of underlining for emphasis. Okay, so this will really date you. If you do this and you will lose business, it's very bad. So bold or italic instead of underlining the next typographic offense that I see all the time is putting two spaces after a period. Okay, so this is a holdover from the days of the typewriter. Before there were were processors. When, as you can see from the graphics that I've used here, the graphic on the bottom right, you can see how attack writer functions. For those of you who may not have ever used a typewriter before, I can't even believe that we can say that. But we can. If you're under 20 you may not have ever used a typewriter before, So the way the typewriter workers you've got these metal blocks that have raised lettering on them. You can see a close up of the question mark and the comma here in the bottom right hand portion of the screen. So each one of those little metal blocks is equal in with that's called mono spaced, so typewriters had no ability to adjust the spacing between letters for letters that didn't need as much space. For example, a W takes up much more space in wit than an I all right ones. Why one's really fan. Well, you can't adjust that stuff on the typewriter. You just had no ability. Another way. The typewriter worked as these metal pieces, which, when you hit a key, it's attached to one of these old metal blocks through an arm and the arm slams against a ribbon. You kind of see it in the left hand photo here as that red, the black and red thing behind the little metal plate. The character would slammed against the ribbon if that the ribbon had enough ink on it than the ink would be transferred onto paper. But a lot of things could go wrong with that. As you can imagine. Well, if you think about how tiny a period is, I mean, just look at how tiny the common is the bottom right. A period will be smaller than that if that period doesn't strike fully against a well into ribbon. The sentence would get no period, so the reader would have no visual clue that the sentence had ended. So to fix that went back in the typewriter days. We always put a double space after the period. And that was the readers visual indicator that that sentence was finished and we were beginning a new sentence was simply because nine times out of 10 that period doesn't strike hard enough against paper. Actually, make on ain't impression. I don't know that nobody knows that. But anyway, that's where the two spaces after a period came from. And I don't know about y'all, but if you understand the why behind it, that helps me. I understand and remember it. Yes, yeah, I do remember that, cause I I have an old manual that I learned on. But I didn't get the memo that we had changed, that that was my problem. You said that I'm like, When did that happen that we don't do one space, So I guess I should let my computer do that work for me so I don't have to work so hard at it exactly. And that's that's the next point of this is since where processors came along to things going on here first, you don't have to worry about a piece of metal striking a willing driven to put the thing on paper. But computers were. Processors can vary the amount of space that's between each letter and also with these font foundries. The designer is designing how much space needs each letter needs on either side of it. So you simply don't get this mono spaced problem anymore. And you certainly don't have to worry about a period not striking the ribbon. So you just need one space after a period. Okay? Never to anymore. It worked great for a while, but we've evolved now, so one space this will really date you to really date you, but a quick way to get rid of this. So let's say you've gotten copy from a client. You know it happens, and mostly in older generations, because people were habitual creatures we talked about that earlier. Is it's a muscle memory, that two spaces, and you're probably doing it without even thinking about it. But if you get a big block of copy, well say for a newsletter or magazine column, do a find and replace. Okay, so usually that's under the edit menu. I'll show you where it is inward. Here in a minute, go to the edit menu, choose find, and a dialog box will appear with two fields in it. Okay, so in the first field you type one space or you talk to Spaces because you're having to find it, and then you tell it what to replace. It was two spaces in the first field in one space in the other field and press return. And that way the software will go through and change all of those instances of two spaces in the copy toe one. And that's a lot faster than doing it by hand, and often times when I'm sitting copy for bigger clients. I just do that as a matter of course. So it's a habit. I just doing fine and replace for all kinds of weird stuff like that. I do a final replace for two spaces after a period changed one. I do a find and replace for double returns because people were used return key for spacing, and we're gonna look at space before in space after, and some of these pieces of software that we've been talking about. So I will take out that extra formatting just as a matter of course, because sometimes they can be hard to spot and you don't want You don't want to let one of those to space instances get by you without fixing it. Another typographic offense that I see all the time. And unfortunately, this one district has perpetuated itself everywhere. Everywhere I see this mistake in newspapers I see this mistake in magazines. I see it in books. I see it in advertising campaigns everywhere. An ellipsis. Okay. And it is pronounced ellipses, not your lips. So it still an ellipsis is three dots plus one space. And then the word and ellipsis is intended to indicate an omission or an interruption and thought so the example we've got here is a good example of that, But But you promised So an ellipsis is perfect for that situation because it's an interruption in the in the sentence. Okay. Or a hesitation on the credit. The opening credits scene of South Park I kid, you not is to this day, you know, actually do their song ticket todo they could take a day Or do you Do you know all that stuff? Not that I watch it hourly. The next screen you see is black with white type, and it says the voices in this show have been impersonated, and there's like five or six freakin dots with no space poorly. So you know, the voices are impersonated poorly. And that ellipsis, I tell you, my husband and I were rolled type of files. You know, we physically vibrate every single time that screen comes on. How can they not have fixed it? Weary of what? 17th season of South Park? And it's still there, and it's so wrong and it just makes absolutely crazy. So please, for the love of Thor folks and everything that is holy in Asgard, ellipses are three periods and a space. Now my own publisher, O'Reilly, refuses to let me put the space after the ellipsis they make me. But the word right up to the period it's wrong. It's wrong. It's wrong. It's wrong. I can't do anything about it, so I just have to take a deep breath and don't let it bother me too much. But this is the way it's supposed to be so when you're setting your own type, are you doing it for a client? And at least you know how it's supposed to look. Your computer will also make an ellipsis for you on a Mac. It's option semi colon, I believe, and on a PC honestly can't remember what the keyboard shortcut is, but I'm option cynical, and I believe on America will get you that ellipsis. But it's not 15 periods. Another big typographic offense that I didn't add in here but I'll tell you about is heavy Ever seen? Let's say I am, uh, creating an ad for a store that sells CDs and DVDs. And maybe we're running a special sale on the CDs, Plural and DVDs. Plural. Doesn't apostrophe need to go in there anywhere? Absolutely not. Do not put an apostrophe in a posture. Is possession indicates possession or contraction? Plural is neither those situations, so CDs DVDs does not need an apostrophe. Okay, I've threatened for years to start a website called Unfortunate apostrophes dot com and just blawg every innocents that I see because they're everywhere. Another instance of that mistake is if people type a year and they back in the fifties. We used to do Baba Bar back in the sixties when we had typewriters, yada, yada, yada. Most people nine out of 10 will put in a posture of you there as well. It's also just as unfortunate. So plural instances, years and acronyms, things like that do not need an apostrophe. We've talked about this one a little bit already using carriage returns to create space. The problem with this is you've got very little control over that amount of space, so you will either end up with too little space or most often times too much space. So I'm gonna show you where the space after in space before controls are. And they're in most everywhere processor known to man. So there's no reason not to use. I mean, you could be very precise with your space. You can spec it in points so I can say OK, well, after this subhead, we can use our design tools monthly example. Again, after every subhead, I may want six points of space, but before every subhead, I might want 24 points of space. Why? Because that's going to create more space above less space below which follows a rule. A proximity. Okay, so that's how you do that. If you try to do that with extra returns, you'd end up with big gaps of space and then not as much spaces. You need another area, so I'm gonna teach you how to use before space before in space after another typographic offense. And this is the last one will take some questions here in a moment. Resist the urge to use comic sans. Really, Please, just please. It's bad in so many ways. First of all, first and foremost, it's not that it's a bad fall. It's not that it's an ugly fun. It's just been used to death much like bevel in a boss type in photo shop and drop shadows on absolutely everything. It's just been used to death, and it just it's just overused. So the market is saturated with stuff using comic sans, so don't use it for that reason, because you're type won't stand out. Will this be the same? And not even really classy noticed the shape of this font? Overall, what kind of shape of we've got going on? Lots of rounding fluffy Kirby stuff going on. We talked about that earlier related to Apple Computer. What does it convey to you? Friendly. Easy. You pair that rounding friendly easy shade with this extra bolding that's going on these letter forms or think this is not a bolder version of the fund Front was designed to be, think like that Bolding. Plus all that rounding can exude a childish feeling or naive. It's almost like, Can you imagine showing up to a party in the clown? See, you thought it was gonna be a themed party, and you're the only person that stressed up you like an absolute tool door for insert your own Edgett of here. That's what you would like when you use this funny thing is like showing up to New party in clown. See Clancy. It's all nice and round the ground news. That's what comic scenes is. Just say no say no to comic sans. The reason it's overused so much is it became really popular in Microsoft. I started using it as a Windows standard on on PCs, and so it's a fun that everybody that uses Windows has so people use it when they try to break out of using times. New Roman, they will often times use comic sans. So I would like for you to avoid that pitfall that virtual clown see one time not at band camp. But one time I used to do all of the visuals for the USDA. So that's the United States Department of Agriculture. And their sunset in RCs, which is the national resource, is conservation service. So for about 10 years, I was there freelance designers. So that meant that all the engineers that traveled all over the North America teaching these concepts, you know, Avalanche survival, wetlands conservation, really riveting subjects like that. They made do these huge workbooks that had several chapters and big old hunk in things with graphs and visuals. They made me set one and comic sans the whole thing. I nearly died. I tried like crazy talk him out of it and they just won't have it. This lady that was the lead engineer on the project. She had just found it on her PC because, like I said, it's the Windows standard font, and she was just really enamored with, and she forced me to do that. The darn book wouldn't print it, would not print because it's kind of Ah, well, the version we had wasn't a pro version or sent there anyway. It got corrupted, and big sloths of the workbook would never print properly on the laser printers that they were using. So it was a nightmare and 1/2 and it just looked awful. It just looks like the whole thing was bold. It was terrible. So we were just talking about comic sands and never give up. Um, space, space and parentheses says, Can Lisa name some good replacement fonts for those of us who kind of like comic sans but need to move on from it? Oh, this is where I say Bless your heart. And I mean, you know, sometimes when people say Bless your heart, they're being very insincere. I'm being sincere. Bless your heart. Just let it go. Just let it go, Futura. It will be another good one. So the famous resonating with you is the round friendly happiness. That's what makes you want to use it. So just find another friendly round. Happy, fun fruit. Eager is another one we saw that one earlier was in one of our magic font combos. But future is probably one that you're gonna have on your system. It's pretty standard fun that may satisfy your longing for soft around happy things. Question from Dave Oh, who's from Grand Prairie, Texas, who says, I'd like to know if there is a rule for the leading to use between text lines. Also, when is it appropriate to use all caps? And how do you mix all caps with regular text? Those are both really great questions, but one question was about letting, so that referring less space in between lines of text. And we're gonna look at that in just a minute and thus far as windy make all caps work. We've got several examples of that tomorrow, and some of the ads that we're going to be designing together. Basically, you can do small blocks of text in all caps. It works best if they are Sand Sarah funds case what? They don't have the extra little feet, bases and embellishments. Also, if you use it on relatively short words and you add a whole bunch of space uniformly in between letters, we're also gonna look at what what that is called here in the moments called tracking, then it becomes of design element. It really turns your text into a graphical element instead of plane touched. So we'll be looking at that mostly tomorrow, but we'll cover leading here in just a minute. So maybe a couple more. This one is from What's up, Doc? From Amsterdam. And they say I once knew a website where you could upload a screenshot of a page and it would tell you which fought it. Waas. And they're wondering if you I think they've lost it basically. And they were wondering if you had any resource is for people who see font and like it and want to know what it is. Absolutely, it's called What the fuck's dot com for real? What the font dot com is the fun resource they're talking about, and you can take a picture of it with your IPhone and send it in and they'll, you know, tell you what kind of fun it IHS or there's some kind of a matching system that you can use this live on the website. Yeah, it's a great resource damaging. What the fun. What fun is fun? Okay, we have one final question for the section from Sam Cox in Loveland, Colorado. There are some small cap fonts in which the lower case letters are replaced with small versions of the upper case. Letters are small cap fonts as offensive as all caps. Well, that's a good question, and it's not so much that their offensive, it's just people aren't used to reading them, so they're read more slowly. And if people have to read too slowly, you all know because I've said it 100 times today they transfer that feeling, Teoh the content of that of the thing. So I stay away from small caps. They can be a useful design element that you'd use them in really small doses, but they just kind of they interrupt the reading process a little bit, so I'd say they're a little bit worse than all caps. But there are some situations where you can get away with using them. I tend not to use, and a good rule of thumb is just don't use it, really. When it comes to small caps,
Class Description
Graphic design is everywhere you look; some of it good, some of it bad, and some of it just plain ugly. In this 3-day online graphic design course, you learn the four secrets to great graphic design that will ensure your promotional materials always looks their very best. Each design secret will be revealed, defined and then put into practice on several projects including business cards, ads, and more. You also learn a lot about typography and color theory, both of which are essential for your design success. No matter which software you use--Photoshop, InDesign, Pages, or even Word--these design techniques will serve you well!
Reviews
… exactly what I needed for current and upcoming projects! Actually, it was much MORE than I thought I needed. Once it all sank in, I realized just how much I didn't know, but needed to know. The training is top-notch and very effective, and just to top that off with a cherry, Lesa Snider is the most engaging instructor with whom I've had the privilege to learn. I can't recommend this course, Graphic Design for Everyone enough. … talk about "clicking" with an instructor… A self-professed Southern geek/nerd with a sense of humor is a darned near perfect click between that instructor and this student. I love to learn anyway, but Lesa Snider's classes are a wonderful blend of fun that runs throughout the entire course of technically advanced concepts and application. Where do you find a course where you laugh as much as you learn (both massively)? … a Lesa Snider course. I've already put the course material to good use and look forward to using the class info and skills even more in future projects.
I've been a fan of CreativeLive for along time. I've attended many classes, but this is one of my most favorite sessions. I think Lesa is a great trainer and find I am learning a great deal. I liked it so much I actually purchased this course. I would watch any course she was part of. Great graphics design course and wonderful tips.
I enjoyed it very much. However, I hated that I could not pause or rewind,,,so I had no choice, had to purchase. :)Lesa is a terrific Instructor. She takes the hardship out of the learning process with her wonderful ever so friendly personality. She instead turns it into a joy and I enjoy very much her courses! Thank You Lesa!