Design Fundamentals: Getting Started
Time Tracking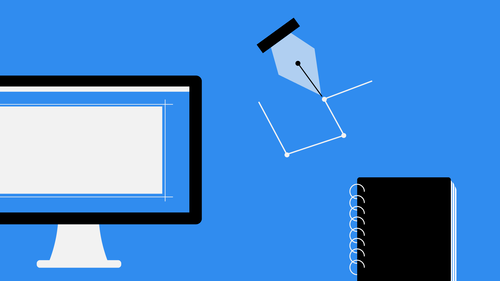 Design Fundamentals: Getting Started
Time Tracking
Lesson Info
Time Tracking
this goes hand in hand with project management. But time tracking is a huge deal because most of the time designers are working on an hourly based system. I'm gonna talk a little bit about pricing in just a second why you might want to choose one versus the other. But in general time tracking is very important, especially if you're working for a company or even yourself that you need to keep track of those hours because that's how you get paid. And that's what we all want, right? So time tracking. How do you do that? Well, you can do it in a lot of ways. You could just simply keep a tally right here on a piece of paper if you wanted to, not the most accurate way of doing it. But it is an option. You can also do things like using applications and some of the applications that I've come across that I like our harvest, which is a really cool Web based application tick, which is a really cool thing for multiple people and teams. And then there's also one, and I'll show you this really quic...
k. Let me jump out of my Kino and go over to my Web browser here and bring up this site. And this site is called hours, and they have a desktop version of this in the Web browser, which you can see here. And they also have a mobile app that makes it super easy to keep track of your time, no matter where you are. So this is the one that I primarily use, and ours is really easy. Let me show you this. So right now we're working on the Creative Life graphic design course. Let's say that I want to build some time to this. All I have to do is click right here on the clock, and right now it's keeping track of the time that I'm spending on this particular project. I can add projects to this list anytime I want, and then I can add time to them just by clicking that button. I can also do that on my mobile device as well. So when I'm driving to a client meeting or meeting with a client or they send me an email in the middle of the night, I could easily just open that app tap that it will automatically start calculating my time. And that way I never miss a single second of the time that I spend on a project. This makes it super easy to keep track of all of the time you spend and also make sure that it's accurately recorded. And basically, this is a way for you to cover yourself to when clients are coming to you in there. Like I don't really like the way this bill looks. And you're like, Well, this is when we had our meeting. This is when I turned on the timer. This is the amount of time we spent together, and you could even do that while you're meeting with a client. I think that's super important, keeping the client informed. And this goes along with customer service. Keeping the client informed of everything that you're doing is very, very important because at the end of the day, you're responsible for making sure that the bill that they receive at the end is accurate and it's fair, and they need to make sure that they're comfortable with you and everything that you're doing so they don't feel like they're getting ripped off. So providing something like this where you can actually show meaningful data that shows them exactly what you did when you did it, how long it took. That's very, very important. So finding a system like ours or tick or harvest, all of that is very important to the overall design workflow. I know it's not the fun and sexy part of it, but it is something that needs toe happen if you're going to be successful.
Class Description
You don't need to be a trained pro to make great designs. In this class, Justin Seeley will explain the basic concepts behind graphic design and help you get started. You'll learn about:
The Skills Essential for Graphic Design
Which Tools Designers Use
How to Manage the Creative Process and Workflow
Career Focus and Getting Paid for your Work
Design Vocabulary
Justin will also take you through all the resources necessary to getting you up and running as a Graphic Designer. Whether you want to design a poster, flyer, or logo – Graphic Design Fundamentals will give you the insights you need to design with confidence.