Group Mentorship: Grow Your Wedding Photography Business
Susan Stripling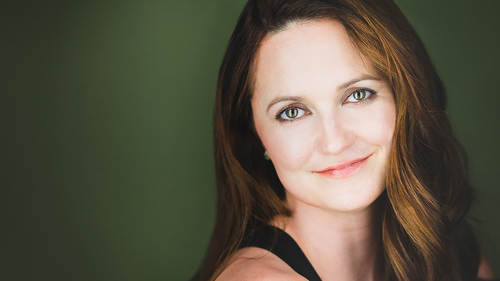 Group Mentorship: Grow Your Wedding Photography Business
Susan Stripling
Class Description
If you've seen Susan Stripling teach, you know why she's one of the most successful wedding photographers working today. Susan's creative vision, technical ability, and disciplined work ethic are unmatched — which is why she's been named one of the Top Ten Photographers in the world by American Photo Magazine.
This class is unlike any CreativeLive class you've ever seen — and we're limiting this hands-on experience to just 500 participants. Over the course of 90 days, you'll get unprecedented access to one of the best teachers in the photo industry. With Susan's guidance, you will take your business to the next level alongside a group of equally-committed fellow photographers.
Learn exactly how to plan, build, and grow an amazing wedding photography business of your own.
You'll work with Susan on pain points, complete weekly homework assignments, and collaborate with peers — as part of a new, exclusive CreativeLive experience. You'll be able to ask your most pressing questions and get the answers you couldn't get anywhere else. Space is limited to just the first 500 students (instead of the tens of thousands of students in a typical CreativeLive course), and you'll have access to a private Facebook group specific to this experience.
Susan normally charges up to $2,500 for her private seminars.
If your wedding photography business is struggling, or even if you struggle to call what you do a business, mentorship will give you the tools and support you need to face your challenges without fear, and lay out a plan to overcome them one at a time. So don't wait. Reserve your slot now.
By the end of this program, you will have:
A realistic budget to get your business on track
A checklist of every legal document you'll need
Persuasive scripts for effective email and phone pitches
A catalog of marketing opportunities
A mission statement that fits
A marketing and social media plan that actually works
A workflow that lets you focus on photography while running your business
Here's what's included:
Membership into Susan's private Facebook community
Weekly "Office Hours" through the Facebook Group with direct contact with Susan to Answer your questions.
3 interactive live broadcasts (only available to members)
Exclusive weekly videos from Susan addressing roadblocks and fears
Weekly assignments to help you reach your goals
Ongoing evaluation of and feedback on your work
A study packet filled with business templates, worksheets, inspiration, and more
Susan's Business and Marketing Workbook ($69 value)
Ask a successful artist for the secret advantage that truly elevated their career, and the first answer is almost always the nurturing support of an amazing mentor. We have asked Susan to lead this program because of her personal success and remarkable talent and ability to share her knowledge.
We also want you to feel completely comfortable joining her on this journey. So, if for any reason you are not completely satisfied with this Program, please contact us at support@creativelive.com by midnight on October 13th, 2014 and we will give you a full refund.
Have Questions? Check out our FAQs for this course.
Don't wait. Space is limited. Join Susan today!
Class Materials
Mentorship Launch and Social Media Keynote.pdf
Susan Stripling - Study Packet Spreadsheets for Numbers.zip
Susan Stripling - Study Packet Spreadsheets for Excel.zip
Susan Stripling - Month 1 Mentorship Assignments 1 - 7.pdf
Susan Stripling - Business and Marketing Workbook.pdf
Susan Stripling - Study Packet Spreadsheets - PDF.zip
Susan Stripling - Month 1 Mentorship Assignments 8 - 14.pdf
Susan Stripling - Month 1 Mentorship Assignments 15 - 21.pdf
Susan Stripling - Month 1 Mentorship Assignments 22 - 28.pdf
Susan Stripling - Month 2 Homework.pdf
Susan Stripling - Month Two Introduction Keynote.pdf
Susan Stripling - Month Three Assignments.pdf
Ratings and Reviews
A couple years ago I attended WPPI and sat in on Susan's class. Out of all the classes I sat in on that year her's was in the top 2 for actual information and not just fluffy feel good hype. So I figured her Group Mentorship course would be a good one and it definitely has! A bit of background on me, I've been running my own wedding photography business for the last 6 years, 5 of those full time. I've taken tons of business courses and have circled back around to taking more classes to improve my craft. Susan's class focuses on both business and improving your craft. The big warning I have for this class is that there is a lot of homework, A LOT!!! But that is not a bad thing at all. I was swamped with weddings as the class started and was late to get to my homework but I'm so glad I didn't skip it because there was a lot of things I learned about my business just in answering her questions. I believe there were homework assignments every single day and while some are quick others will take awhile. So my recommendation is to take this course in your off season and use that down time to really concentrate on doing the homework and putting together questions to ask during the weekly chats. I was not able to do that as much as I wanted because of my schedule and I feel I did myself a disservice by not taking full advantage of what was offered. As another reviewer stated there were a lot of basic questions that were asked like how to get proper exposure in an image, etc. If you aren't sure how to do that then this class is not for you. I believe this class is geared towards those who are past the portfolio building stage and are looking to set their business up for success on the back end while improving their craft. Remember to ask questions, keep a notebook and write them down while doing your homework. Don't focus so much on what she uses for everything but why she uses it, if you understand the why you can apply that better to your business vs just the what. Again I would say to properly allocate time to take this class, treat it like a college class with weekly homework and study required. Don't buy it to watch later as you will lose out on most of what this class is about which is access to Susan for questions and feedback. Do the homework, I found the questions she asked us to answer led to a lot of revelations for myself in my business. Her questions led me to ask my own questions and review a lot of historical data for my business to get a better grasp on where I am. Luckily for me I'm doing way better then I thought ;)! Also I recommend for image critique to not just submit your best images, while we all like a pat on the back that won't make you better. She requested a mix of your best and areas of struggle. The images I submitted that I was struggling with are the ones where her advice will improve my craft.
Susan, simply amazing photographer, amazing woman, amazing business woman! If you want your but kicked then this the course for you! A kick start for your 'business', awesome .. honest .... brutal.... critique.... don't take it personally.This is a course for beginners and for those been in business for 4 + years. I have been in business for 4 years and this helped me seriously start from the beginning again on the business side of things and fine tune my processes. I learnt so much.... but was also great to know I was on the right track. For those beginning - oh I wish I had this as a guide 4 years ago!!! Enjoy! worth every penny! cheers Carissa www.capture-t-moment.com
I found this course helpful - but I also did all (well most) of the homework and I think to get the most out of this class you really need to be prepared to do the homework - which does require a reasonable time commitment. I found the business information (month 1) invaluable, and Susan was very, very active in the Facebook group, constantly answering our questions, which was great. Month 2 was a big image critique and I also found this very helpful. Month 3 was about editing and it was also a critique, which was helpful as well. Susan, Sandra (her assistant), Jen (her post production person) and CL worked very hard for us so we could get the best out of this course and I really feel I did get the most out of it that I could have gotten out of it. It is definitely worth it if you are willing to do the work. All of my questions were answered and I feel like my work is going to improve for the better now. If CL run any more mentorships such as this one, I would highly recommend them as I found I learned a lot more than in a regular class - because of the homework and the feedback (direct from Susan) on the homework. I am so glad that she was honest about my images because now I am seeing them in a new light (no pun intended).
Student Work