Harnessing the Powerful New Tools in Lightroom
Class Introduction & CC vs Classic
Jared Platt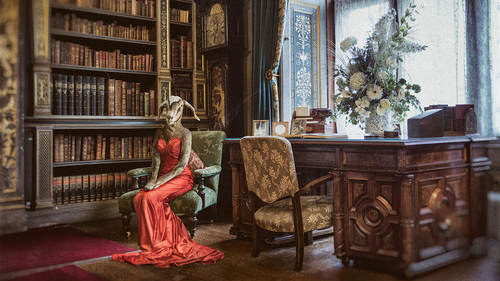 Harnessing the Powerful New Tools in Lightroom
Jared Platt
Lesson Info
1. Class Introduction & CC vs Classic
Lesson Info
Class Introduction & CC vs Classic
Today we're gonna talk about Lightroom Classic, but before I talk about Lightroom Classic, for the last six months I've been doing this explanation that happens every time I speak to anybody on the planet about Lightroom I have to explain the difference between Lightroom Classic and Lightroom CC. Because Lightroom CC used to be Lightroom Classic and now it's Lightroom CC and so no one knows what Classic is and what Lightroom CC is or which one they need to update to. (audience laughter) Did I confuse you enough on that? Good, I meant to. The naming was an unfortunate thing. And so now we kinda have to unravel that. Lightroom Classic is what you all have been using since 2005. It's the original Lightroom, and it just keeps getting better and better and better. And so Lightroom Classic is the new iteration of that. So anytime you think about the traditional Lightroom that you've been using, it's Lightroom Classic. And that's why they called it Classic, because it is the classic version o...
f Lightroom. It's the original version of Lightroom. Unfortunately, the name made people think that they weren't gonna keep using it. It was the old classic. It's like a Model T, you know? That's not what it is, so they have a lot of people working on Classic. Classic keeps getting better, and in fact, in April of this year, 2018, they updated it. And they continue to update it. I think they update it about once a quarter. And so every quarter you tend to see a pretty big update with new tools. And this last update was no exception to that. This last update should indicate to people that Classic is around to stay and is gonna just get better and better and better. Lightroom Classic is the thing you know and love and have been using for a long time, and it looks like this. So if you're looking at my computer screen, you see this is the classic Lightroom. It's got all the bells and whistles. On the left hand side it's got things. On the right hand side it's got things. Up on the top it's got a whole bunch of modules that you may love. One of my favorites is the map module. I live in the map module quite a bit, because I travel a lot and it's easy to find stuff there. The bottom you've got a film strip view. But you've just got tons of power in there. And it's kind of a work horse. This is what Lightroom CC looks like. It's much more streamlined, and you'll notice that at the top there are no modules. It's all one thing. You can work on your images in the same window that you're looking at your images and selecting images and keywording your images. All of that stuff happens in the same area. So there's no, you're not switching between modules. It all happens right in here, so if I click on an image and I wanna work on that image, then I just simply choose the tool I wanna use. If I wanna adjust it, I use this. If I wanna crop it, I use this. And it's all right there. And then if I wanna look at the information of it, I just click there and now I'm looking at the information. You're not going back and forth between modules. It's much more simplified. There's no folders. In Lightroom Classic, we have collections and we have folders and you can see all the hard drives and things like that. But in Lightroom CC, there are no folders. Lightroom CC literally puts everything in one big folder and organizes it by the date it was shot and then organizes it by albums, which we all think of as collections, right? Albums and collections are synonymous. You can interchange the two words. And so it organizes them by these little albums and you can group things that way. Or you can look at them by the date they were added or by the date they were shot. And that's all up here. But the easier way to find things inside of Lightroom CC is by Sensei. And so Sensei, and we've talked about this in the Lightroom Mobile class, just like in Lightroom Mobile, Lightroom CC is attached to a cloud based learning system called Sensei. And because all your photos are in the cloud, it can then search your photos based on what's in your photos. So it knows that this is a building. It knows that it's a temple or a castle, and it would be able to find those things based on what it knows things look like. It can find hats, it can find women, it can find men. So Sensei is attached to this system. Whereas, in Lightroom Classic, it's not attached to Sensei in it's searching. There's less connectivity to the cloud. You have to actually push things to the cloud from Lightroom Classic. You choose to send stuff to the cloud. You can connect it to the cloud because you can simply just say, "I want this collection to be on the cloud." And it will share it with all your devices. So Classic does that, but you tell it to do that. Whereas, Lightroom CC, it has to be on the cloud. If you put something into Lightroom CC, it automatically wants to put it on the cloud. Automatically. So everything you put in here is gonna get put on the cloud unless you pause the synchronization. It's a big difference. One is a desktop based system. That is Lightroom Classic. It's a desktop based system. It's a work horse. It's meant for extreme professional work or very serious amateurs that really want, it's for people who know where their photos are, want to put their photos in that very specific place, want to tell their computer exactly what to do, want to keyword, want to organize their stuff. It's for people who have a sock drawer that is immaculately organized. (audience laughter) That's what Lightroom Classic is for. Lightroom CC is so that the person that doesn't know where their socks are, right? It's for the person that just wants to put their photos somewhere and have something keep track of it and then find it for them when they want it. And it does a great job at that. 'Cause all I have to do is put a card into my phone and it'll upload it to the cloud. Or take a picture with my phone and it'll upload it to the cloud, and then I come to my computer and say, "Find me the picture where there's "a girl with a hat next to a lake." And boop, Sensei will deliver that picture to you. It's almost organizationless, because it just finds things for you. Very different methods, very different ideas behind that. But both of these things, Lightroom CC and Lightroom Classic get updated simultaneously and they kinda keep moving up the ladder. Lightroom Classic has a lot more tools in it. Lightroom CC is limited. It doesn't have as many tools in it just yet. And it keeps building them, but as they add stuff to Lightroom CC, the same stuff is getting added to Lightroom Classic and vice versa. It's just that Lightroom CC is like the baby brother and it's trying to keep up with it's older brother. Yeah. How is it organized then if you're just, I mean 'cause when I go into Classic everything is perfectly organized, but then in CC if it's uploading to that cloud and you can access it from any device, how's it looking on those other devices as far as organization? Lightroom CC is a cloud based system. It's not a computer based system. The idea is that Lightroom CC wants to send all of your photos to the cloud and then organize and disseminate them from there. In fact, looking at Lightroom CC, this version of Lightroom CC that I have installed on my computer, if I go to the preferences. It's almost laughable how few preferences there are. You can sign in and out, you can choose where your photos are gonna be stored, like what disk you're gonna store 'em on. You can store, you can just a couple, two options on the general interface and a couple options, that's it. That's all you have. That's all of your options. But in the local storage area, this is the most interesting thing. See that zero percent? Use photo cache size equal to zero percent of your remaining disk. I am storing zero of my original photos on my disk. So what happens is Lightroom, I put them on my hard drive, or I import them into Lightroom, and it, as soon as it imports them, it sends them to the cloud, and as soon as they're in the cloud, it deletes them from my computer. So my computer has no photos on it. Which means I could have a tiny, tiny little computer with no storage on it, like those little 256 gigabyte flash drive Macbook Airs? You can't store photos on those. There's not enough room for the programs, right? You can put your photos on there, it'll send them to the cloud, and then they're all in the cloud and you don't have to store any here. And you have a computer at home that has two terabytes worth of information. Well, you can put Lightroom CC on that one and store 100 percent of the photos there. So they'll come to this computer, up to the cloud, they'll stay in the cloud as the full file, 30 megabyte file, and it'll send it to your computer at home as a 30 megabyte file and it'll stay on that computer. So you can choose does it go here, but to your point, organization wise, there is none. It's a big pot of photos. And then Sensei knows where they are. (audience laughter) Right? And of course you can look for something that was shot on February 15, but you're not looking through these folders. You're just calling them up based on what's in them. So it's a very different way of thinking. Okay, so the only reason I have that discussion is that I need you to understand that there's a big difference. And we are going to be talking about Lightroom Classic mostly today. Because that's where the new major stuff came in. But there's also some of those things came into Lightroom CC at the same time. So it's important you understand that both of them have parity, both of them are using Camera RAW as the engine. If I talk about something Camera RAW related, it's also in Lightroom CC, because they're the same. The same underlying engine is in them. Just some of the tools aren't there yet.
Class Description
,The latest Adobe® Lightroom® release is chock-full of awesome new features that will help you make your images even more gorgeous, even more quickly. Join Jared Platt for this insider's look at the best, newest, most fabulous Lightroom tools. You'll learn about Range Masking so you can adjust your images faster, Profiles so you can style your images with more power and control, and Sensei so you can find your images in a snap. And that's just the beginning! Jared will show you how these major advancements in Lightroom will transform the way you edit your photos.
SOFTWARE USED:
Adobe Lightroom CC 2018, Adobe Lightroom Classic CC
Ratings and Reviews
Student Work
Related Classes