Decorating Holiday Cupcakes & Cookies
Lucinda Larson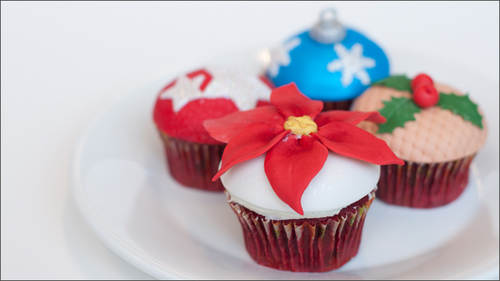 Decorating Holiday Cupcakes & Cookies
Lucinda Larson
Class Description
Renowned Chef Lucinda Larson will lead a holiday decorating extravaganza on cupcakes and cookies! Leave the sugar sprinkles in the cupboard; these are not your grandma's cookies. Prepare to wow family and guests with awesome cupcake & cookie inspirations.
Ratings and Reviews
Great course!!! I had alot of fun and learned alot too, thanks I hope that there are many more of these courses in the near future :)
Bonjour! thank you for the course, it's awesome!!! there is a way to have the fondant and other recipes? thaks a lot for sharing!!!
Student Work