Photoshop Playbook
Bryan ONeil Hughes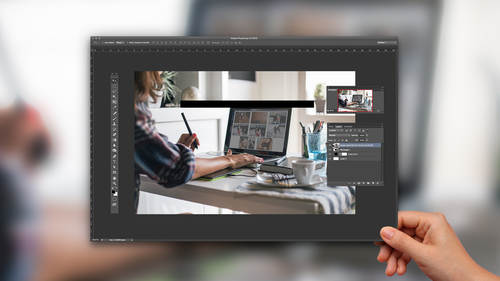 Photoshop Playbook
Bryan ONeil Hughes
Lesson Info
1. Photoshop Playbook
Lesson Info
Photoshop Playbook
I'm really excited to talk to you about Photoshopped playbook. This'll is one of those ones that really, really close to my heart. It was a project that I was given a lot of free reign with, and I said, You know, we've done all of this video content, all this original content, all this stuff that's very constrained either by feature or workflow. All right, class on black and white, a class on restoration. A class on this class on that playbook's a lot looser than that. It's really it's motivated by spending 15 years on the photo shop team and working with a lot of people who use photo shop and listening to a lot of people ask, How do I do this? How do I do that? I have this problem. How do I solve it? So we're going to sort of go through the greatest hits from this YouTube series that I came up with. Um, the Siris was really popular. It's still out there. Be sure and share. You share the link with you, where you can go where you can find all the episodes there. I did it for a whole yea...
r, each one is less than five minutes. They're designed to be snack sized. You can just cruise through them really quick. Um, I had a lot of fun making them, and I got a lot of feedback from the people who watched them. So we put them on Facebook's social Media page for photo shop. We have over seven million fans there. We got over 10 million views of the Siri's. So what we're going to hear sort of distill it down to my favourites on the ones that I get a lot of feedback on, we're gonna spend almost all of our time and photo shop. It is the Photoshopped playbook, but I will use bridge toe, open the files. Um, Bridges kind of back bridge has a new lease on life. Bridge has been around for a long time, it began. Is the file browser for those of you have been with us for a while, and then it grew into its own standalone product and then it, you know, it didn't get a lot of love for a little while there. But it's got a new team and, um, I've always loved bridge. I was briefly a bridge was one of the things that I managed there for a while. The great thing about bridges, I can open any file into photo shop. I can preview any file. Um, I used light room. A ton will look a light from really briefly in here. But when I'm moving images into Photoshop, I like to use bridge because they're they're very close friends. They grew up together.
Ratings and Reviews
I think this class was well worth it. I like that you are sharing this info, like the "secrets" so I can try them and have acquaintances ask, "how did you do that". It was great. Thanks!
Lots of good tips. Gets to some deeper aspects of the programs.
Student Work