Branding Essentials for Designers
Stanley Hainsworth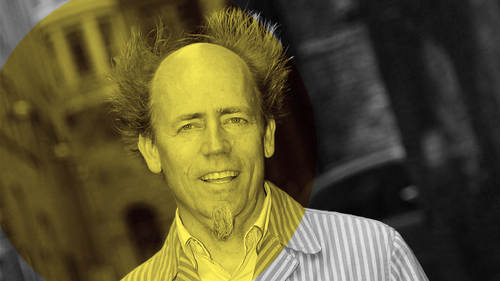 Branding Essentials for Designers
Stanley Hainsworth
Class Description
AFTER THIS CLASS YOU'LL BE ABLE TO:
Bring a unique human touch to a brand story
Define brand attributes, vision, and strategies for naming
Employ tactics to ensure brand consistency across all platforms
ABOUT STANLEY'S CLASS:
A great brand is the culmination of strategic thought, experience, and a little magic. It all results in a story that creates brand fans. A logo, a name and identity are starting points, but by themselves don't create successful brands. Learn what it takes to build a lasting and meaningful brand in Branding Essentials for Designers with Stanley Hainsworth.
Stanley is the the former creative director at Nike, Lego and Starbucks and now founder of the multi-disciplinary creative juggernaut – Tether. In this class he teaches the role stories play in developing a strong brand identity and how to create a strategic roadmap for sharing a brand story with the world. You'll learn tools and methodologies for creating brands that can be applied to projects of all sizes.
Through this class you'll develop the skills you need to offer clients the complete package when it comes to branding – not just a logo. Deepen your branding know-how and infuse meaning into your design work with branding whiz, Stanley Hainsworth.
WHO THIS CLASS IS FOR:
This class is for design professionals, entrepreneurs, startup founders, marketing and branding managers, and creatives interested in learning more about branding.
ABOUT YOUR INSTRUCTOR:
Underneath that highly unorthodox shock of follicular iconoclasm lies the turbocharged brain of a highly attuned branding machine. Stanley mastered the art of brand storycraft while serving as the creative-in-chief at three of the great brands of our time: Nike, Lego, and Starbucks, where he was VP of Global Creative during an era when the now-ubiquitous brand matured into the cultural icon we know today. His creative influence extended from products and campaigns to all consumer touch points. Prior to that, as Global Creative Director for the Lego Company in Denmark, Stanley directed a total visual overhaul of the brand, including advertising, interactive, packaging, retail and brand stores. At Nike, Stanley worked on everything from the Olympics to creating Nike Entertainment. He has written books on branding, is an educator, a regular contributor to the Huffington Post, and is a sought after speaker on branding and design worldwide. 
Class Materials
Stanley Hainsworth - EXCLUSIVE Swan Island Brand Book.pdf
Ratings and Reviews
Stanley's branding class was packed with so many actionable takeaways!! I learned so much about the thinking behind how branding is important for companies to differentiate themselves from their competitors. One of the biggest things I learned was when he said describing a brand is like describing a person to someone. He talked a lot about the process that it takes to build successful brands and keep them true to their promise. I really loved when he did a tour of his agency Tether. This class is filled with lots of creative material and great energy. I definitely recommend it! Thank you Creative Live!!
I am LOVING this class. I have heard "brand" explained in a lot of different ways, but Stanley's metaphors and examples made such sense to me that I actually feel like I have a firm grasp of what it means, and how I can make my own. Describing and showing his process with various brands was especially helpful. I feel empowered and excited (rather than overwhelmed, nervous, or uncertain) about strengthening my brand. Without Creative Live, I would not be able to take a class from an expert like Stanley Hainsworth, so I am especially grateful for today's course. Thank You! - Alexis (a.k.a. Free Range Al)
He is fun and engaging... This class has given me a whole new perspective of how to build my brand and keep it consistent as I go. The videos he shows are soo fun, and they show off his great sense of humor, and fun personality!!
Student Work