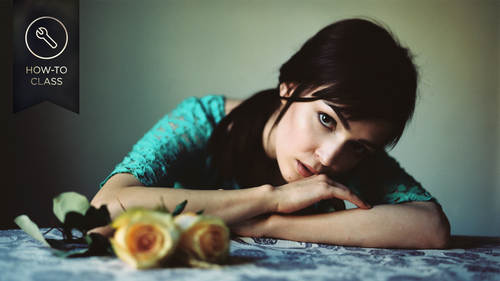 Class Description
Experience the look and feel of film photography with this beginner's guide to film for DSLR photographers.
Photographers who came of age in the era of digital photography are often intimidated by the prospect of shooting to film. In this class, Josh Moates and Ryan Muirhead will cover everything you need to know expand into this photographic style; from choosing the right camera and films, to understanding the important differences between film and digital, to working with a lab to get the results you want. You'll learn everything you need to start creating beautiful images in a new medium.
Reviews
I LOVE, LOVE, LOVE this course. THIS is what I needed. I needed a good foundation to gain my self worth to shoot film. It is nerve racking to think that you can't see what is in the back of the camera, but I am finding that seeing the image in the viewfinder and not the screen is helping SO MUCH. Thank you both for such a wonderful course. BRING THEM BACK. A full three day session please!!!!
This course was just what I have been looking for! It had great basic questions for getting started with film. I'm super excited to start and this course helped me not feel so scared. I love how they both have such passion about film, you really can feel it! Thanks guys!
The slide show was excellent, and would be helpful to review here as well. Great list of cameras that they didn't go into. But format size, pros/cons of film types, what to look for in labs, etc are all helpful. Or at least make it available to those that paid for the course. Thx.