Class Introduction
Justin Kerr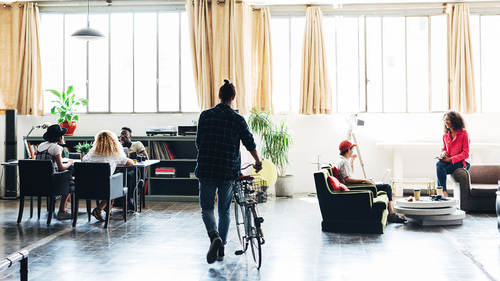 Class Introduction
Justin Kerr
Lesson Info
1. Class Introduction
Lesson Info
Class Introduction
Hi everyone, I'm Justin Kerr, and I am here to talk about how to be great at your job. Now I have some good news, it's a lot easier than you think it is. People have a tendency to get distracted by the politics of the workplace. Bad bosses, unrealistic deadlines, competing priorities, but the truth is, that's all noise and none of it really matters when it comes to your own personal success at work. So I want us to think about that. My prescription for being good at your job is two things. Number one, take responsibility for your actions, and number two, over communicate like crazy. That's all it takes to be great at your job, okay? Now I've grown up at big companies, I've spent the last 17 years at some of the biggest companies in the world. I've run billion dollar businesses, I've had hundreds of people report to me, and I've never worked past five P.M. And I've never checked an email on the weekend. Now the reason I'm able to do that is because I'm an efficiency monster, I'm obsesse...
d with finding the cleanest and easiest way to get things done. And what I wanna talk about today is how can you learn from me? What have I learned over my career that enables me to get in, do my work, and get on with my life? 'Cause that's what I want for all of you, I want you to feel successful in your work, and I want you to be able to do whatever it is, however you wanna spend the rest of your time. Okay, now whether you're new to the workforce or you're a veteran of middle management and you've been around for a while doin' your thing, there's always something new you can learn. And there's a few basic behaviors that if you get these right, you'll be able to get that next promotion as fast as you want, okay? So let's pay attention, let's keep doing these basic behaviors right every single day. Things add up and you'll get where you wanna go, alright? So let's jump right into it. First thing I wanna do is talk about me. Very, very briefly, I talked about working at big companies, I've worked at Gap, Levis, I did a startup, Black Sheep Postal, none of you have ever heard of it I know, it totally failed, that's okay, I'm proud of it. I worked at Uniqlo, which is a gigantic company, now I'm at a small creative agency called Imprint Projects. Now that's my resume, but the truth is, that's not what I pride myself on. I'm not about the work. I'm about doing good work, I'm about really maximizing all of my effort, all of my energy while I'm at work, but what I'm really about is the stuff I like to do outside of work. And that's an important part of understanding who I am and what I'm prescribing, because the truth is, I wanna do a good job, but I wanna go do other things. And so, you can understand that, the only way I'm able to do things like, I've written 14 books. At the same time I was running billion dollar businesses, I was writing books. I have 100,000 bees on my roof, that takes a lot of time and energy. I toured the country in a rock band. I took 30 days off work and toured the country in a rock band with my wife, I play the tambourine, she's all the talent. But how in the world can you be responsible for a billion dollar business and take 30 days off? I can tell you how to do that, okay? It's about getting the basics right, building your credibility, so that when you want something to happen, you get to do what you want. So this isn't about how do you just do more work, or how do you get better at your work, this is about a total life overhaul in terms of put work in its place, be really good at it, be really efficient, and then get on with whatever else you wanna do. That's my superpower, that's why I call myself an efficiency monster. Now a couple of things of note, I've written a couple books, one of them's called How to Write an Email. This is about getting the basics right, how to write an email, how to give a presentation, how to get promoted. Everybody needs those things. So this was my first bestseller, really excited about it. The next book I wrote was called How to be a Boss, and this is about that really difficult thing of being a boss, being in charge of other human beings. We just did another CreativeLive class about that, it was really fun, it's very deep, it just takes a lot of effort, but it's something I'm really committed to and something, I made every mistake, and I put 'em in the book so that you don't have to, okay? So this is a good reference point. And then my latest book, it's How to be Great at Your Job. And this is all the daily behaviors you need to do in order to be great at your job. Whatever you're after, I've got it in here, and that's what we're gonna spend the class talking about. It's based on this book, this book goes into a lot more detail, but we're gonna get as much of it as possible out in the class today. So I'm really excited to talk about these things.
Ratings and Reviews
This class is wonderful! Justin's insights are both digestible and actionable. Very simple tactics that make a huge impact. I didn't know succeeding at your job could be this simple. It helped me realize my own areas of improvement and how I could be a better performer. I'd recommend this to anyone who wants to crush their job!
I found this class by mistake and it turned out to be gold! The class is short, to the point, and very actionable.
Student Work