How to Ask for a Raise
Justin Kerr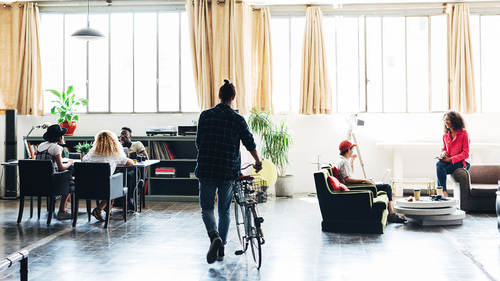 How to Ask for a Raise
Justin Kerr
Lesson Info
10. How to Ask for a Raise
Lesson Info
How to Ask for a Raise
I've been working in corporate America for 17 years. I can count on two fingers the number of people that have asked me for a raise. So the first step is, ask for it. And notice I said ask. I didn't say demand. I didn't say threaten. Go in and ask. And say, hey, I wanted to have a conversation just to ask about potential of me getting a raise. Just saying that sentence scares the entire organization, they'll be like, uh-oh. Let's think about it, let's look at it, let's consider Justin's pay, let's see if we can get him a raise. Anytime you ask for a raise, people are inclined to want to give it to you because it indicates to them, maybe this person's worried, maybe this person's unhappy. What can we do to make them happy? So they're gonna do everything they can to try and get you a raise in that moment. And then what you do is you ask these questions and again, you don't make demands. It's not, give me a raise by tomorrow. You say, what does it take to get a raise? What's the timing of...
my next raise? You know, I haven't had a raise in 18 months. Sometimes you gotta remind people. They're thinking about so many things, they haven't thought about you. So just bring it up on their radar. Think about it, it's really simple. Again, ask in a nice way. Hey, I'm just curious, what's the salary band for my position? How much room do I have to grow, in terms of, before I get that next promotion? I'm just curious. All you're doing is asking. There's no threat in there. And you've put it on the radar. Even if you don't get the raise in that moment, the next opportunity to give a raise, when they're going down the list, they're like, oh, man, Justin asked for a raise, we didn't give it to him two months ago. Let's make sure we give him a little extra right now. So my advice is, just ask for it. Final thought or final thoughts, I have two things I wanna say. Number one, if you wanna be great at your job, use bullet points. It's as simple as that. I did an interview and they said, how do you bottom-line this entire book, if you had to give people only one thing of advice, what is it? And I just said, bullet points. Organize your thoughts in bullet points. Write your emails in bullet points. Make it easy for the other person to see that information, get what they need, and get on with their lives. So if all else fails, if you fell asleep during this whole class or if you're at home and you nodded off and you just woke up and there's someone talkin' to you, my only advice to be good at your job is, use bullet points in your communication. And by the way, that goes for everything. I don't care if you're faxing someone, emailing someone, or slacking someone, you can put bullet points in Slack. And it's a lot easier to follow along. Use bullet points. The second thing I wanna say is, early mornings fix everything. So no matter where you are in your career, if you've stagnated, if you feel like you're falling behind, if you feel like you can't win, get in 10 minutes earlier tomorrow than you did today. And I said this earlier. And if that doesn't work, get in 10 minutes earlier the next day. And it doesn't have to be forever. If you really hate it, it doesn't have to be forever. But for whatever the given period of time, to get momentum in your career, start getting into work early. And by the way, look around at who else is in the office early. I promise you, it's the highest performing people in that office. So that's all it takes, 10 minute increments, keep getting into work early until you're on top of your game and you're winning and you're getting promoted and you're getting out of work early and you're on with the rest of your life. So that's everything I have to say, I hope it feels really practical and the truth is, it's gonna be really fun to be good at your job. It's not that hard. So thank you so much. That was really fun.
Ratings and Reviews
This class is wonderful! Justin's insights are both digestible and actionable. Very simple tactics that make a huge impact. I didn't know succeeding at your job could be this simple. It helped me realize my own areas of improvement and how I could be a better performer. I'd recommend this to anyone who wants to crush their job!
I found this class by mistake and it turned out to be gold! The class is short, to the point, and very actionable.
Student Work