How to Bring Your Brand to Life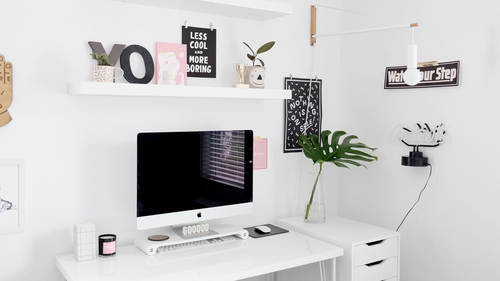 How to Bring Your Brand to Life
Class Description
Brands today have a lot of work cut out for them. Not only does your product have to be life-changing, but your brand's personality has to be well-loved by your community. Today's most successful brands are more than a product, they have a personality that is authentic and a culture built on trust.
These brands have an amazing community culture that is just as strong internally. After all, a happy community makes for a happy company.
In How to Bring Your Brand to Life, Meg identifies what makes a happy company and a brand the world loves. She'll outline what makes your community special and create an actionable plan for your brand's personality.
In this class, you'll learn:
Identify your community and create guidelines for their happiness
Define your brand's personality and determine how you can communicate it through marketing, graphics, and copy
Learn to be a well-loved company that does good, and is trusted, within your community
Discover new ways to make your community feel safe and encouraged to be themselves within the space you create for them
Pinpoint ways you can create a positive environment for your team and internal company culture
By the end of How to Bring Your Brand to Life, you'll have a new brand culture, marketing guidelines rooted in authenticity, and a company well on its way to happiness.
Reviews
It was so incredible to hang out in the live studio audience for this class!(Despite having NO voice! ...thanks for being so kind and patient with me!) As a brand designer, it's actually so hard to get outside of my own business and think about my brand in new ways and Meg's course was so helpful in doing just that. Thank you for your fun and super helpful knowledge bombs, Meg!
I know a lot of artists and designers like myself that cringe at traditional business marketing advice because it sounds gross and antithetical to the creative process. Meg has the amazing ability to humanize the idea of branding in a way that makes complete sense. The a-ha moment for me was when she reframes thinking about our "audience" and "users" as our "community." This was so helpful for me because a few days after the class a couple of members of my community expressed some concerns to me and I was able to address them in a way that was authentic. I might have dismissed their concerns before, but I realized that I have a responsibility as the steward of my brand to cultivate a safe space for my community. Thanks, Meg!
I really enjoyed being part of this class. Meg's excitement is contagious and she really makes the idea of branding into a fun activity, instead of something complicated and scary. I really liked the workbook and how it breaks down branding into manageable exercises. I'm really excited to finish the work and start implementing my findings with my own brand.